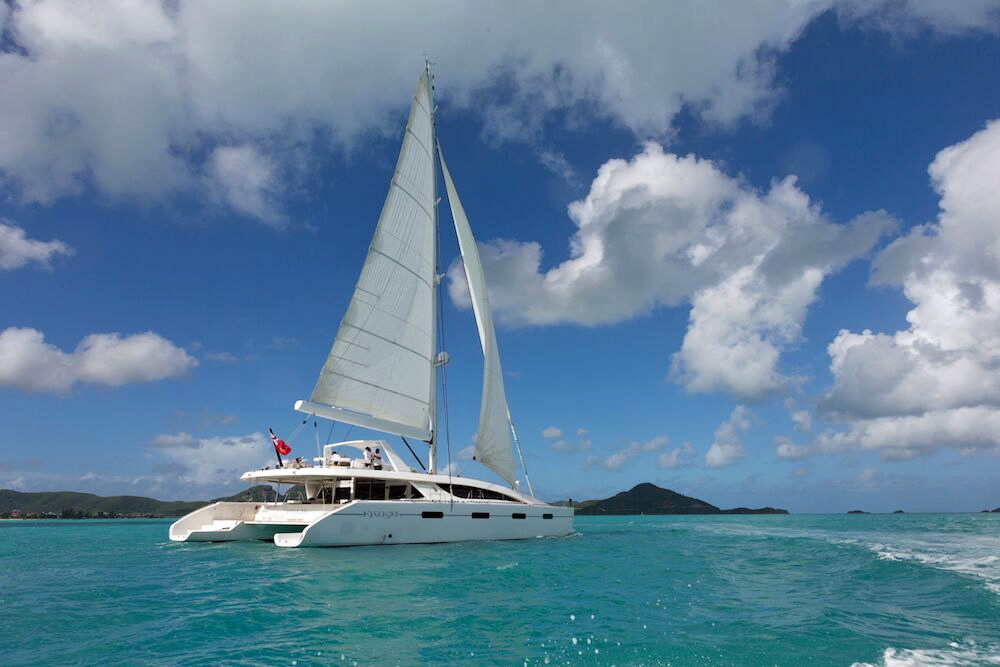 Specifications

Guests
Cabins
Length
10
5
76ft
Guest cabin configuration:
1 King, 4 Queen (1 can convert to Twin) en-suite cabins with A/C
Designer

Matrix Yachts

Built
2005
Children Allowed
Yes (Min. age: No minimum)
Home port
Village Cay Marina, Tortola, British Virgin Islands
Scuba
Available onboard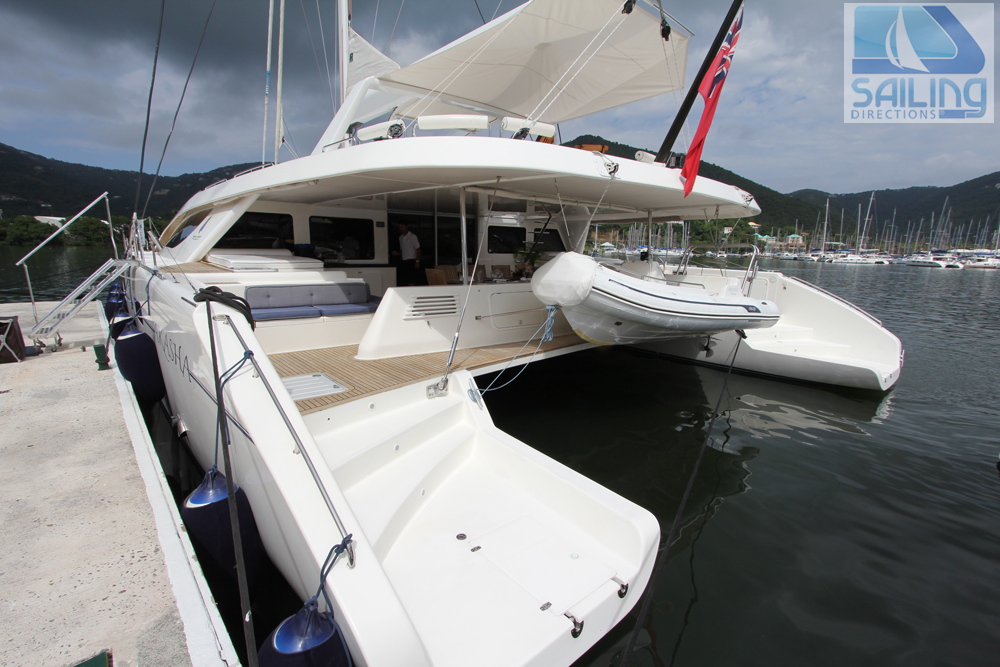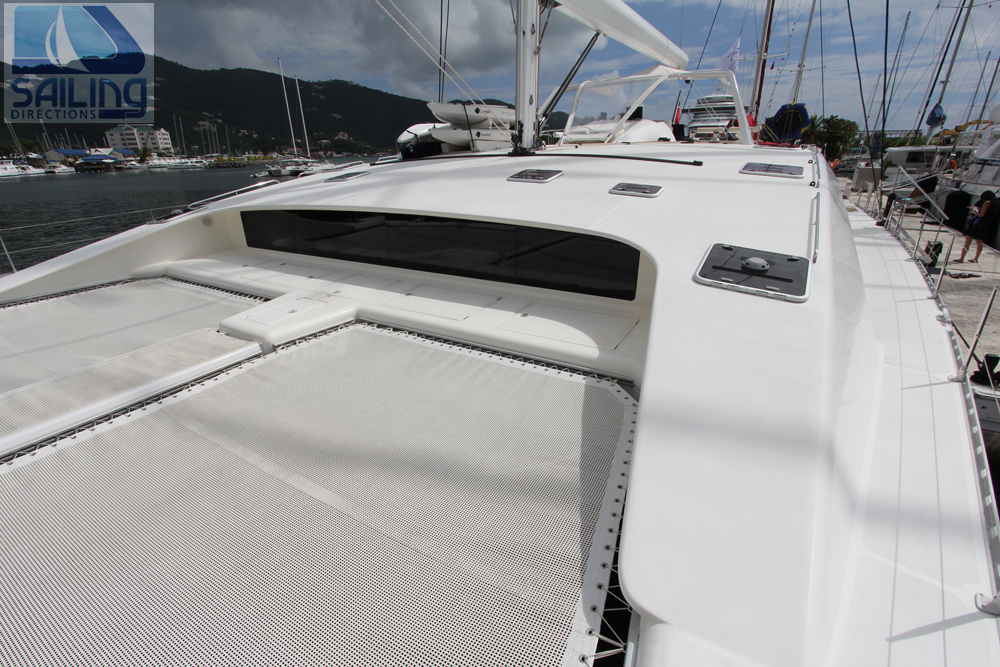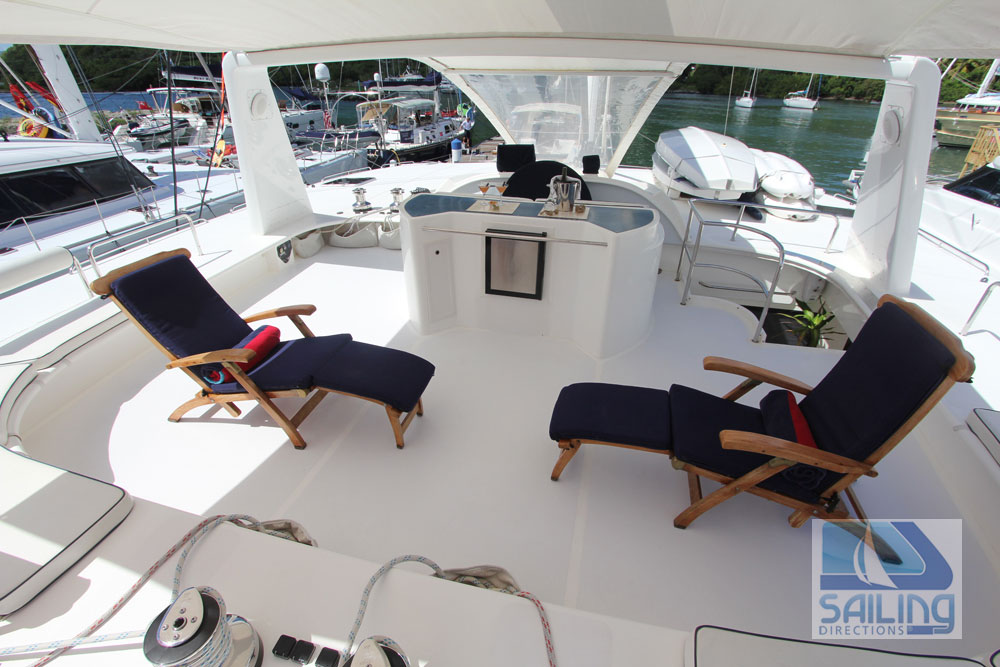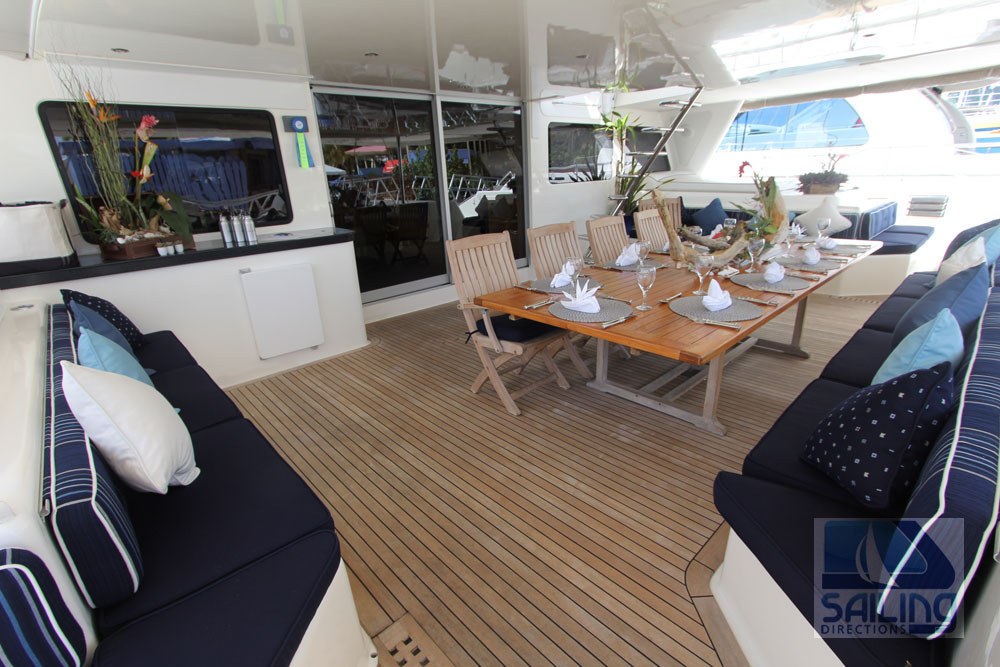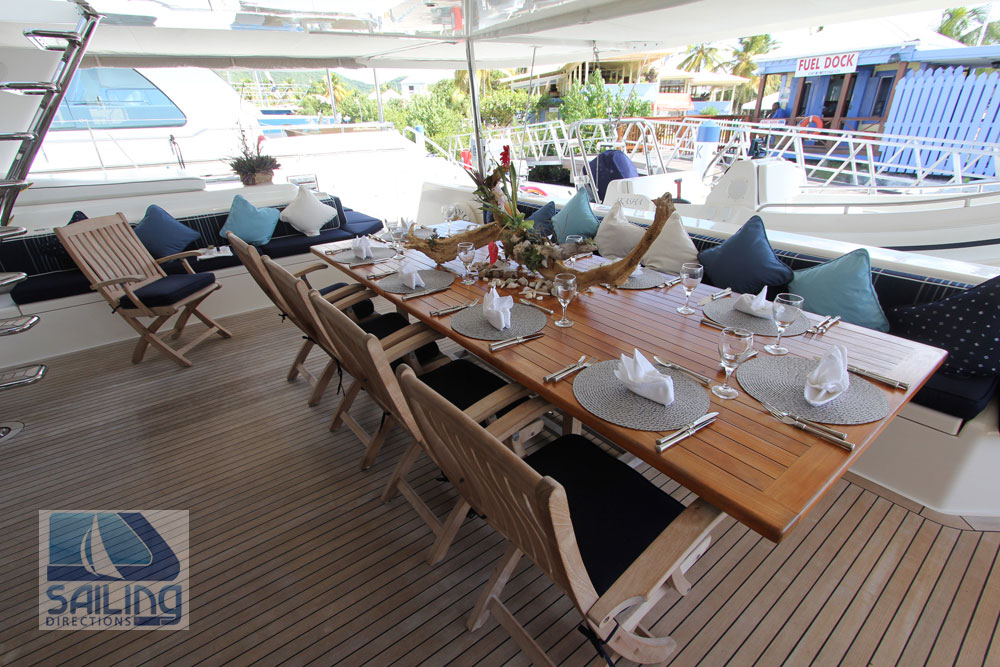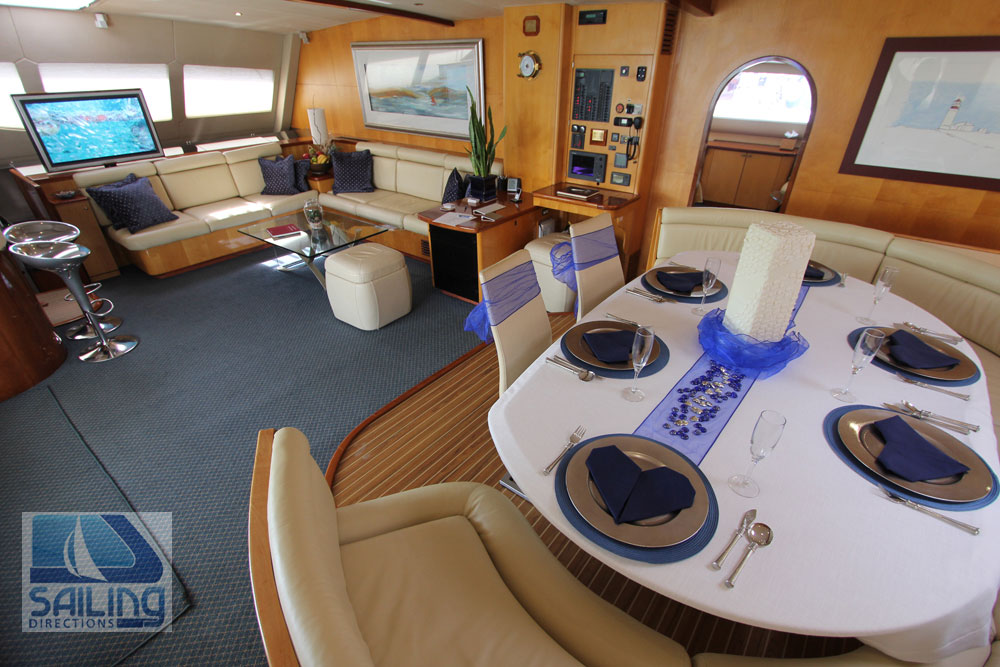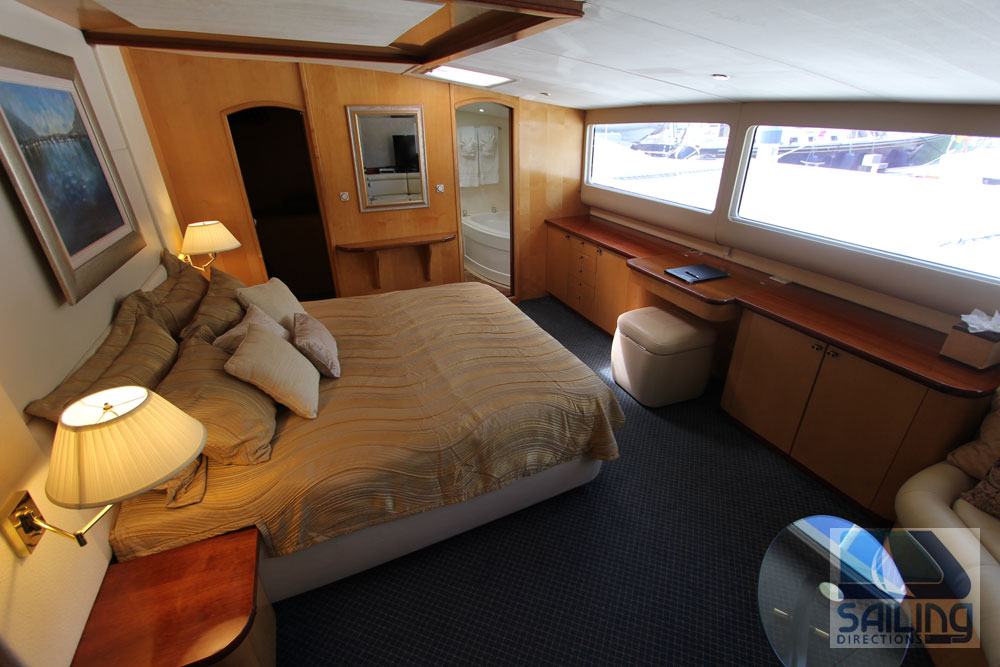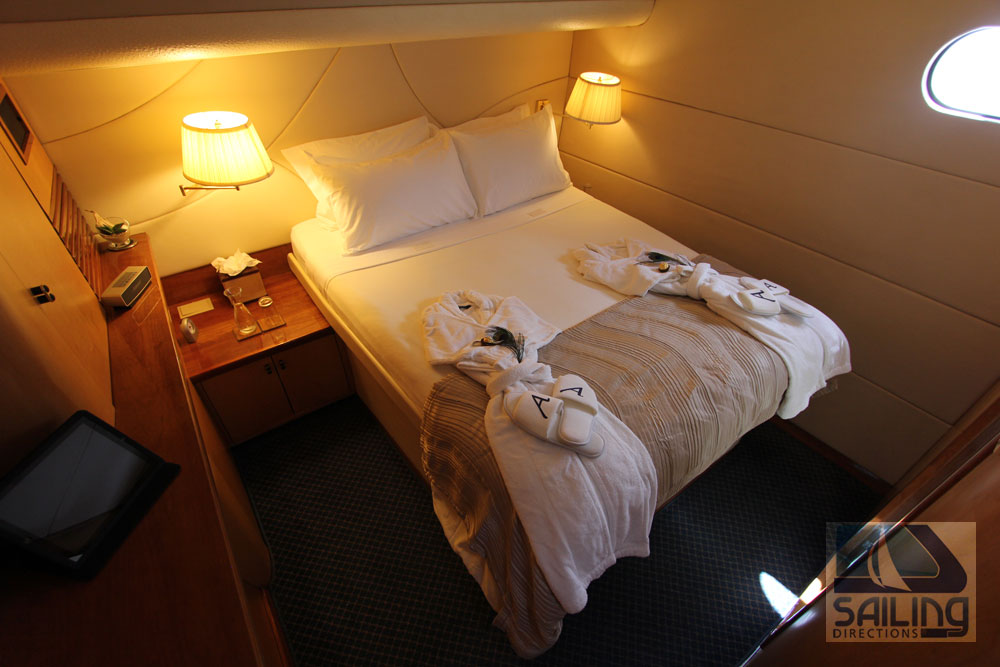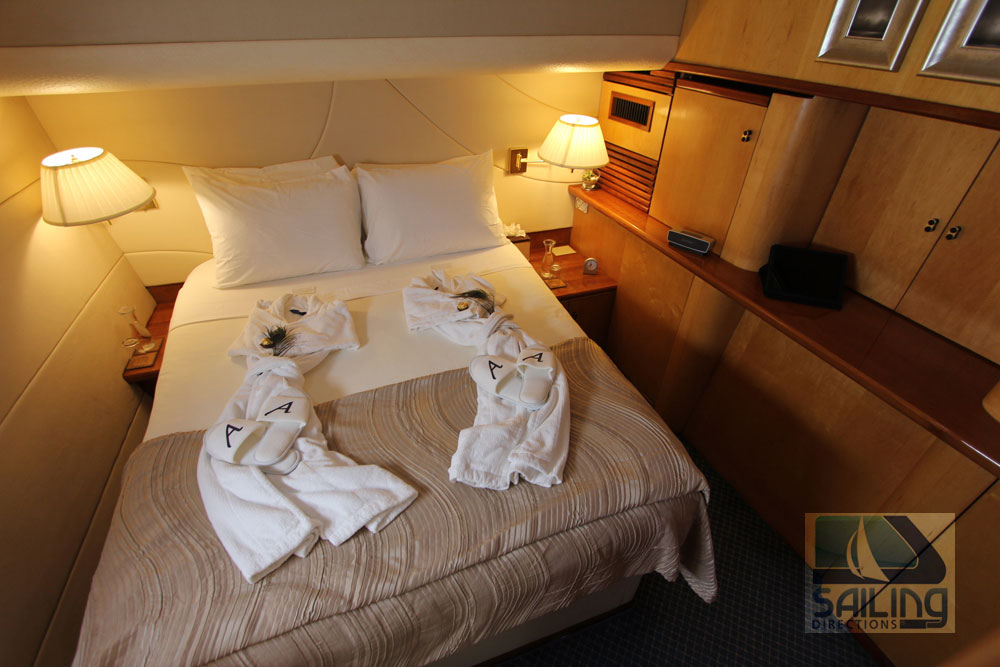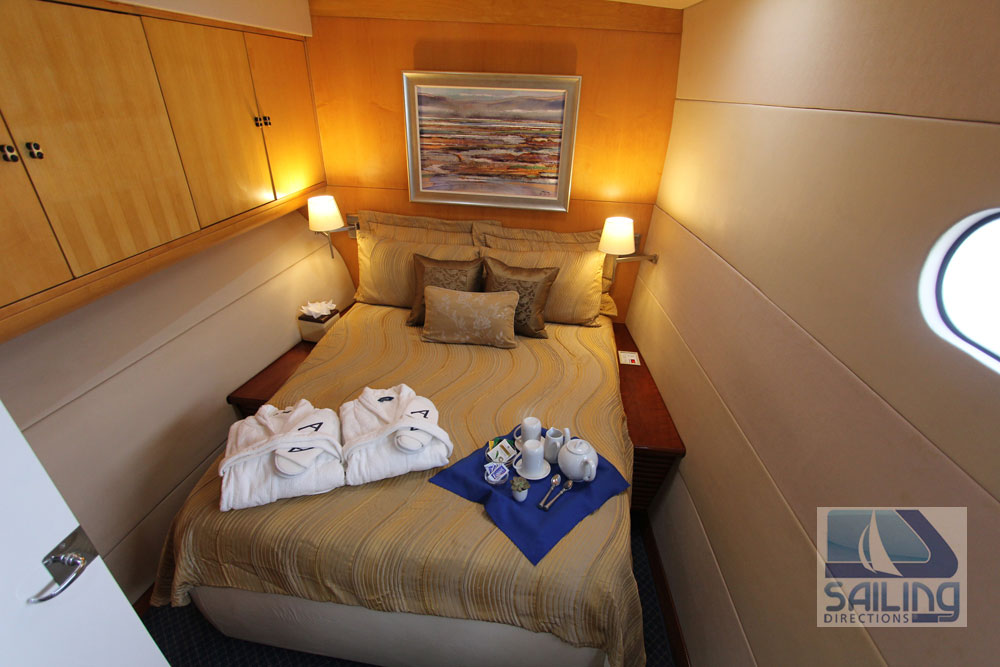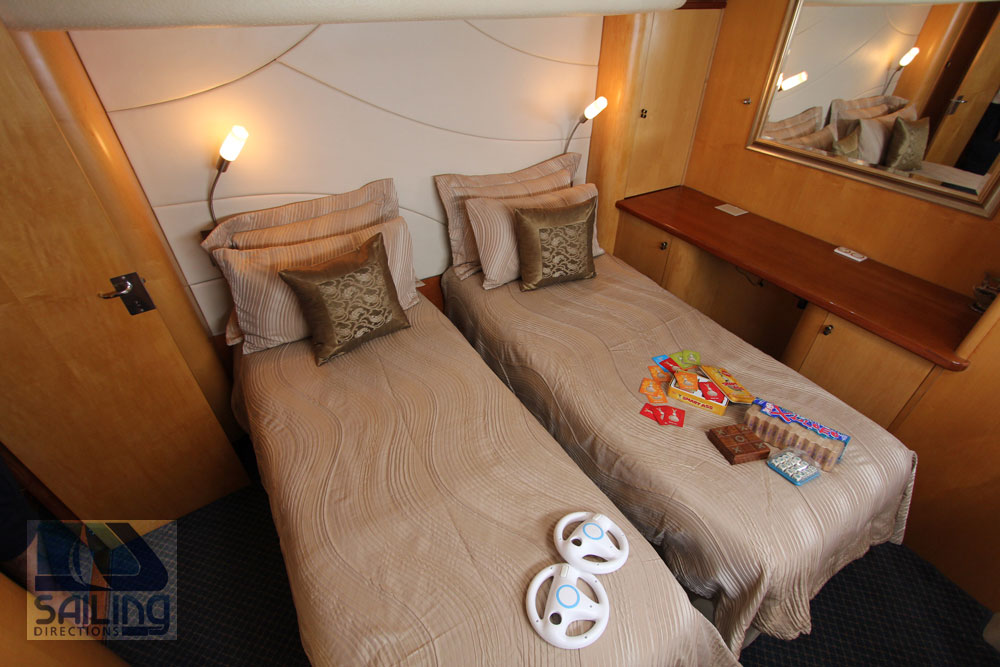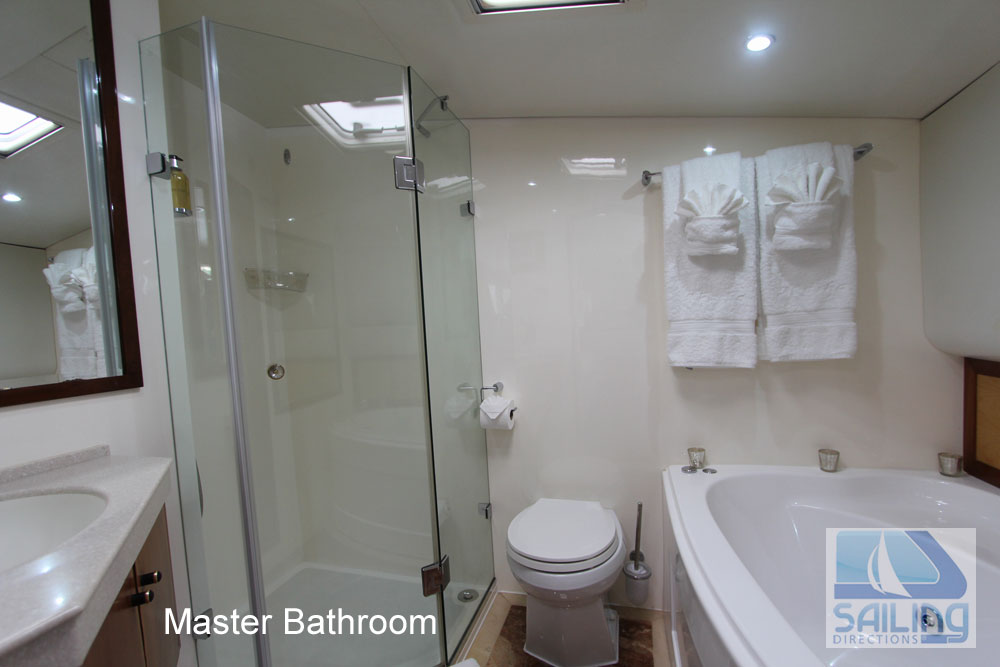 Catamaran Akasha Overview
Akasha offers a huge amount of space including the very large trampolines forward and the flybridge up top with helm station and a great view as well as a broad, shaded cockpit area and access to the air conditioned saloon. The yacht is very comfortable for parties of up to 10 guests and is loaded with water toys and diving options, offers excellent dining, has a fun crew and makes for an excellent platform to sail and explore the Caribbean with your family and friends.
Akasha is based in the British Virgin Islands and is available for charter throughout the Caribbean including starting the charter in St Thomas, USVI. Within the BVIs the yacht can comfortably cover all of the islands in a 7 night charter including Anegada, and in the summer months Akasha will also be available to sail the Caribbean Grenadines from St Vincent to Grenada or round trip Grenada.
Ports and Available Cruising Areas
Village Cay Marina, Tortola, British Virgin Islands (Home)
Nanny Cay, Tortola, British Virgin Islands (Home)
Trellis Bay, Beef Island, British Virgin Islands (Additional)
Marina Fort Louis, St Martin, Caribbean Leeward Islands (Away)

Akasha Video
Green Initiative: Akasha provides quality drinking water made on board and tested for purity, avoiding disposable plastic water bottles. Akasha provides reusable water bottles.
Reviews for Akasha with previous crew:
The captain and chef, Oswaldo & Briar were extremely friendly and knowledgeable. They answered every question we had, as did Jos and Julia.
Our favorite aspect was the space. Everyone had plenty of places to hang out, in the sun, out of the sun, in the breeze, etc. All of the water toys were great too!
The food was amazing and Briar did a great job changing some things on the fly. Oswaldo did a great job of picking places to go, depending on weather and activities.
Jessica A, aboard Catamaran Akasha sailing the Virgin Islands
The crew exceeded everything we could have imagined. This crew could not be any kinder, nor work any harder. They read the group and individuals so well. Being three generations, we were not an easy profile, and they were incredibly gracious, anticipating every need and desire ahead of time. Love these four!
Akasha was kept immaculately. Great catamaran - we chose well for our needs. Size and amenities were our favorite aspect. Love the fly bridge where we could all be at once as well as the fantastic outdoor dining.
Regarding the menu: I don't know how she did it. We had food allergy challenges and Briar created the most magnificent meals and desserts. Everyone was awed by her talent and food. Always eagerly consumed!
We enjoyed the Virgin Islands very much. The crew was accommodating to everything we wanted to do.
John was always quick to reply and to help us choose the right sailing vessel for our group. Details easy to acquire and great website.
Honestly, it was perfect. None of us could even come up with an improvement to offer. Fantastic trip.
Kathy M, aboard Catamaran Akasha sailing the Virgin Islands
What an amazing week, thanks for all the great times you shared with us, as well as taking care of our gluten/dairy/soy free gang. I look forward to making it back in the future.
Brian J.
What a pleasure to see two worlds at once, the islands and the ocean, all while being treated like royalty. For a brief while I will have the treats on our bed to remind me of how good Rabbits' cooking was and photos and video recalling the wonderful dives Kim and CJ took us on. From now on I will seek to have some of Harveys unending patience and good humor at every tribulation coming his way. Thank you.
Maria
Many thoughts but few words. You took great care of my family. I am sure we will all have fond memories. We will tell stories long into the future.
Mike J, aboard Catamaran Akasha sailing the Caribbean Leeward Islands
Reviews for Nathan & Penny aboard previous yachts: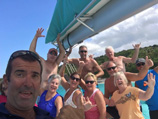 We've had a couple of great crews on our previous charters but Nathan & Penny were even better. Penny is an outstanding chef and the food was the best we've had on a charter. Everything was well presented and tasted amazing. The menu was perfectly suited to our preferences. We enjoyed our entire trip and Nathan was able to take us to a few places we hadn't seen previously.
Amara was extremely comfortable and clean. It's hard to pick a favorite aspect of the yacht. The cockpit was better for serving 10 people and the daybeds on the foredeck were a nice feature but the fly-bridge really stood out. We hadn't had a fly-bridge previously and we spent a lot of time there, especially when we were sailing.
Ken R, aboard Catamaran Amara sailing the British Virgin Islands
Sample Itinerary
Akasha is available for charter throughout the Caribbean. Under sail she can cruise comfortably in excess of fourteen knots and under power her twin 240 horse power engines can achieve a similar speed.
Her size and speed mean that she is capable of cruising long distances from her base in the British Virgin Islands, allowing your holiday experience to be tailored to your requirements.
For short day sails the crew can take you around islands such as Virgin Gorda or Tortola, ('natures little secrets' in the BVI) where you travel from one island to another within a few hours.
If however, your preference is for longer voyages and distances, we can tailor your holiday accordingly. For example on a one-week charter you can travel the island chain from St Maarten to Guadeloupe or from St Lucia to the Grenadines, enabling you to see more of the Caribbean.
By customizing your sailing holiday in this way, we aim to give you the best Caribbean experience you could hope for, in luxury, style and the height of comfort.
Disclaimer: While we make every effort to ensure that the information for Akasha is current, we cannot guarantee that the details listed are 100% up to date. Please
contact us
and we will happily verify any details for you. Your privacy is important to us, view our
Privacy Policy