24 Feb - 2 March, 2018 ~ Grenadines
Thank you again for the fantastic treatment on board the CAP II. Hopefully you have a good trip to Carriacou.
Goodbye, Bert & Bernadette
Jan 2016
Thank you all again for a wonderful week. Nancy and I enjoyed every minute of it. The sailing and swimming were wonderful, the island visits and drinks well worth our attention, the food magnificent, and your company, coordination, cooperation and general good graces exemplary. How's that for a performance review?!

Sail well and enjoy the sunny days.

Bud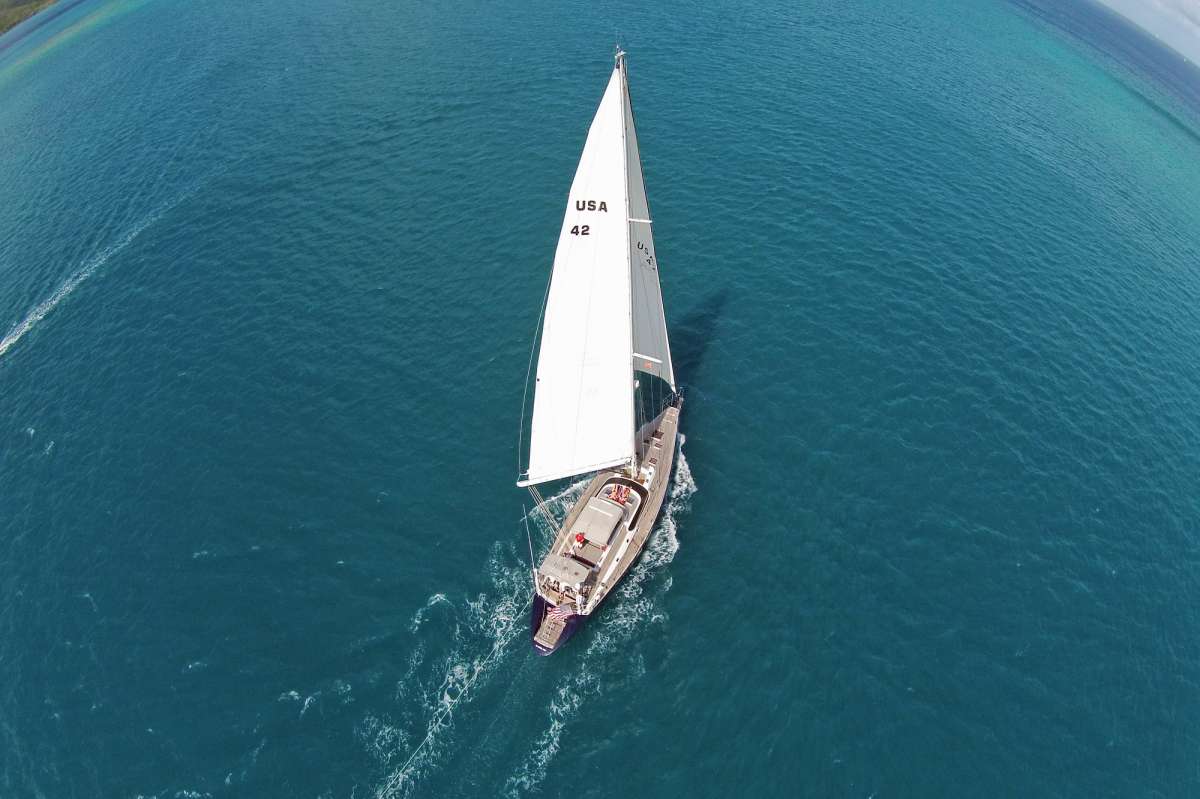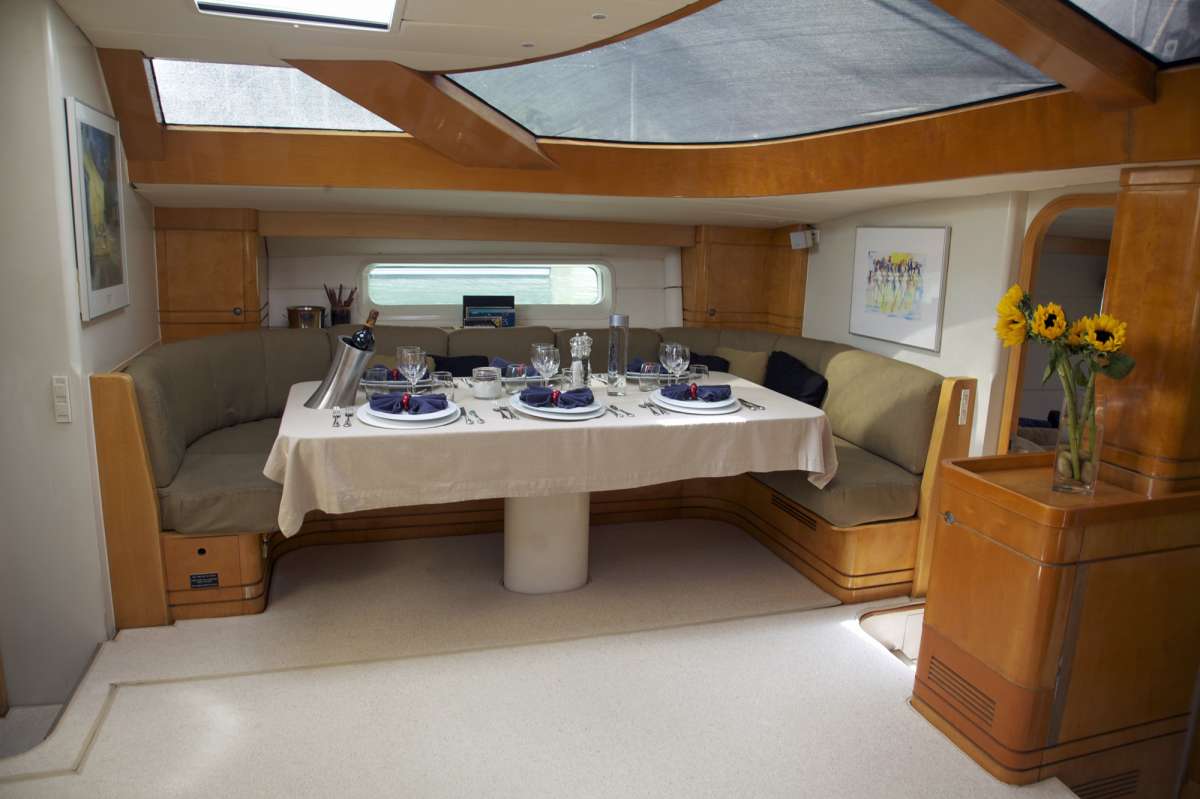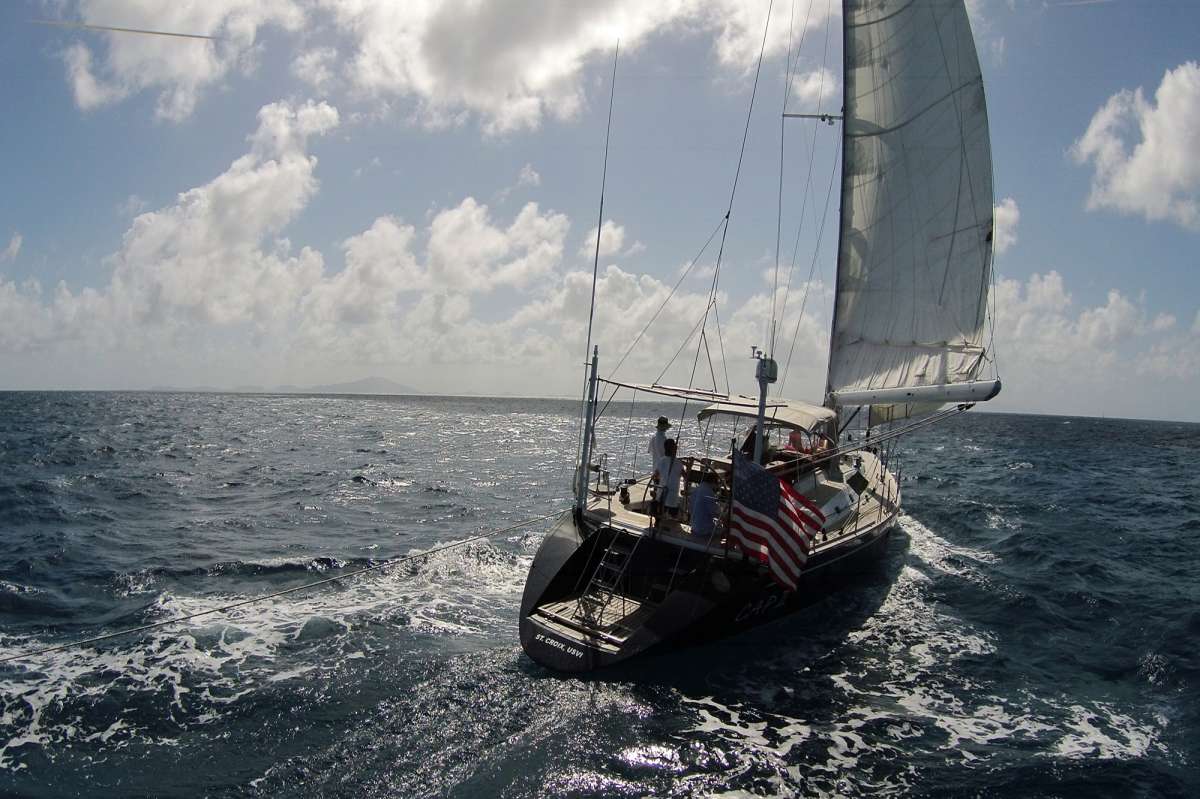 New Years Charter 2015/6 BVI
Well beyond wildest hopes for boat and crew. Dina is amazing and Diego is the best cook ever. We are grateful to you for directing us this way!! Thank you.

Broker Comment: My client was so complimentary on the yacht as well as crew. She was one of the happiest charter clients ever. My sincere thanks to you all.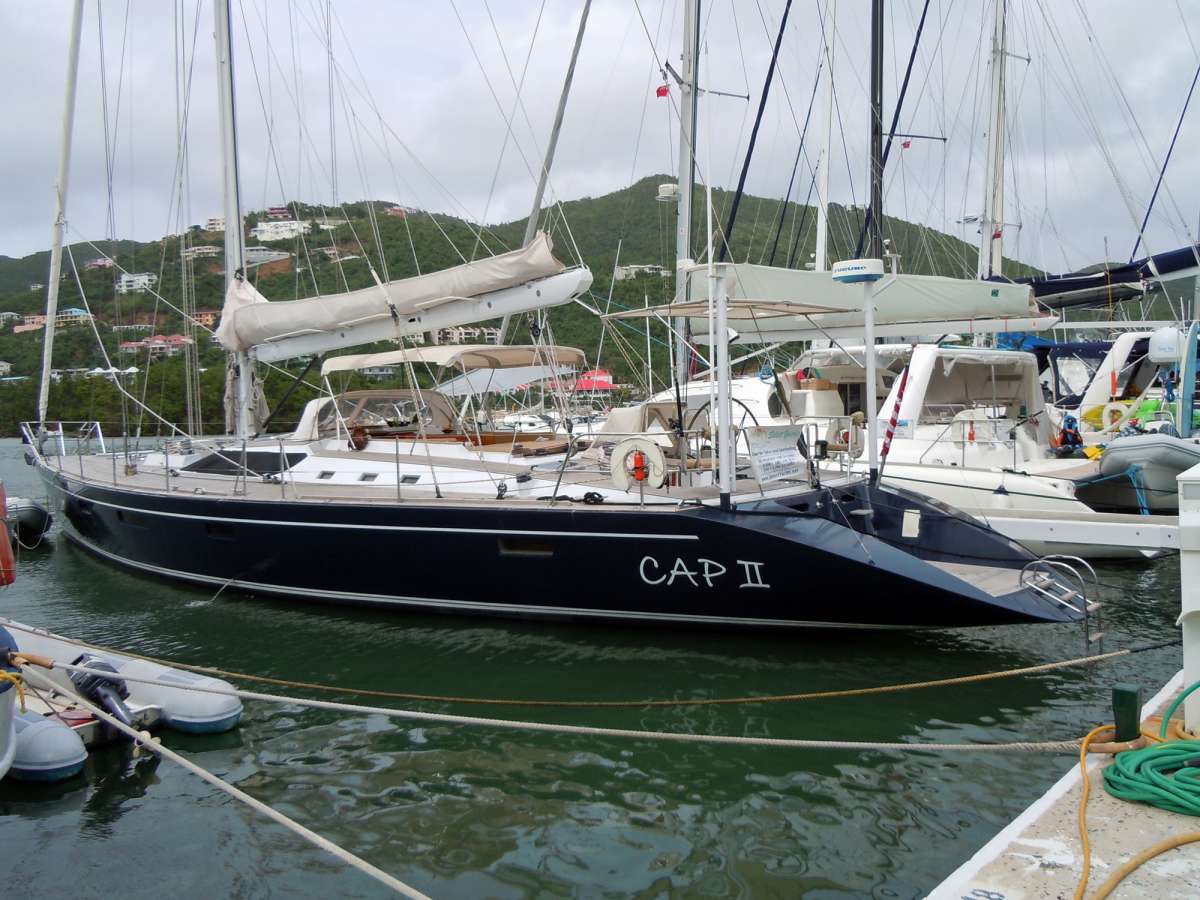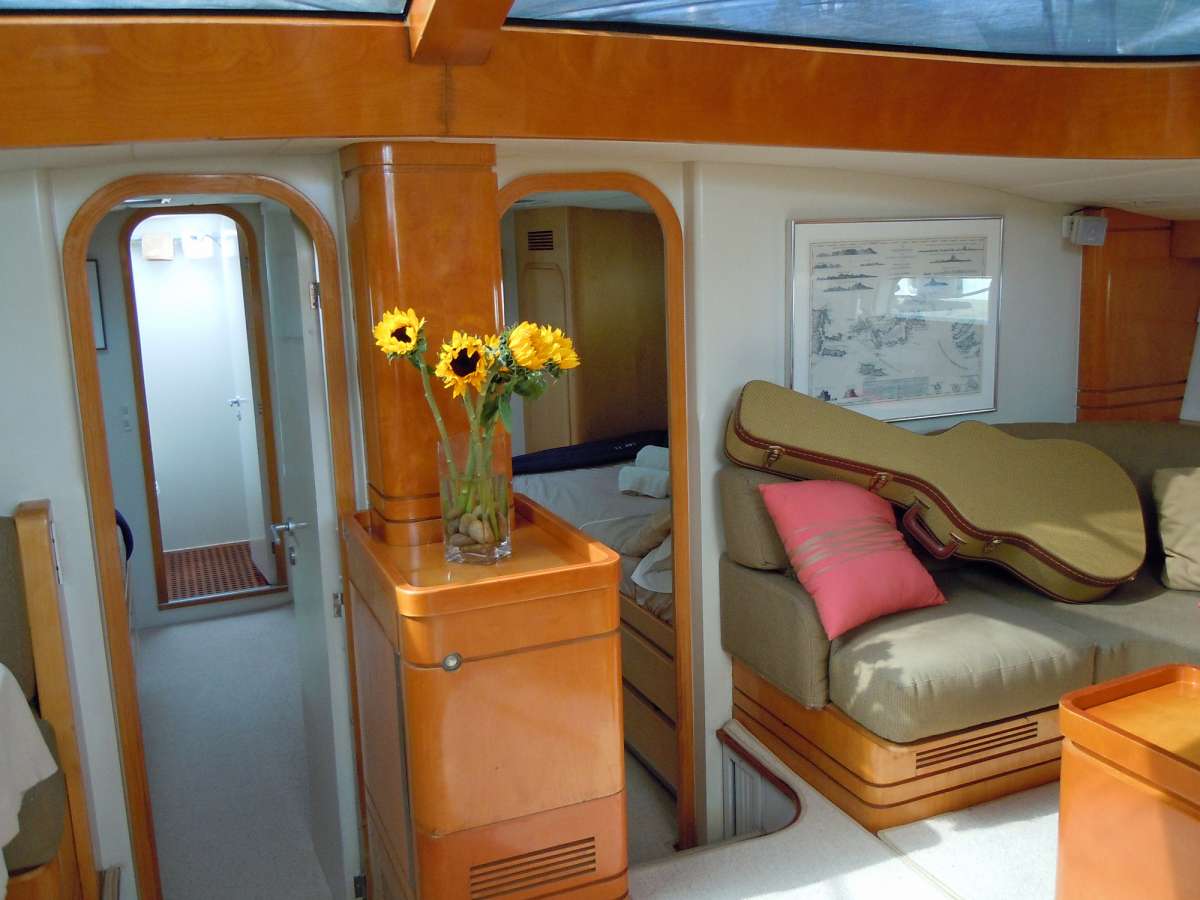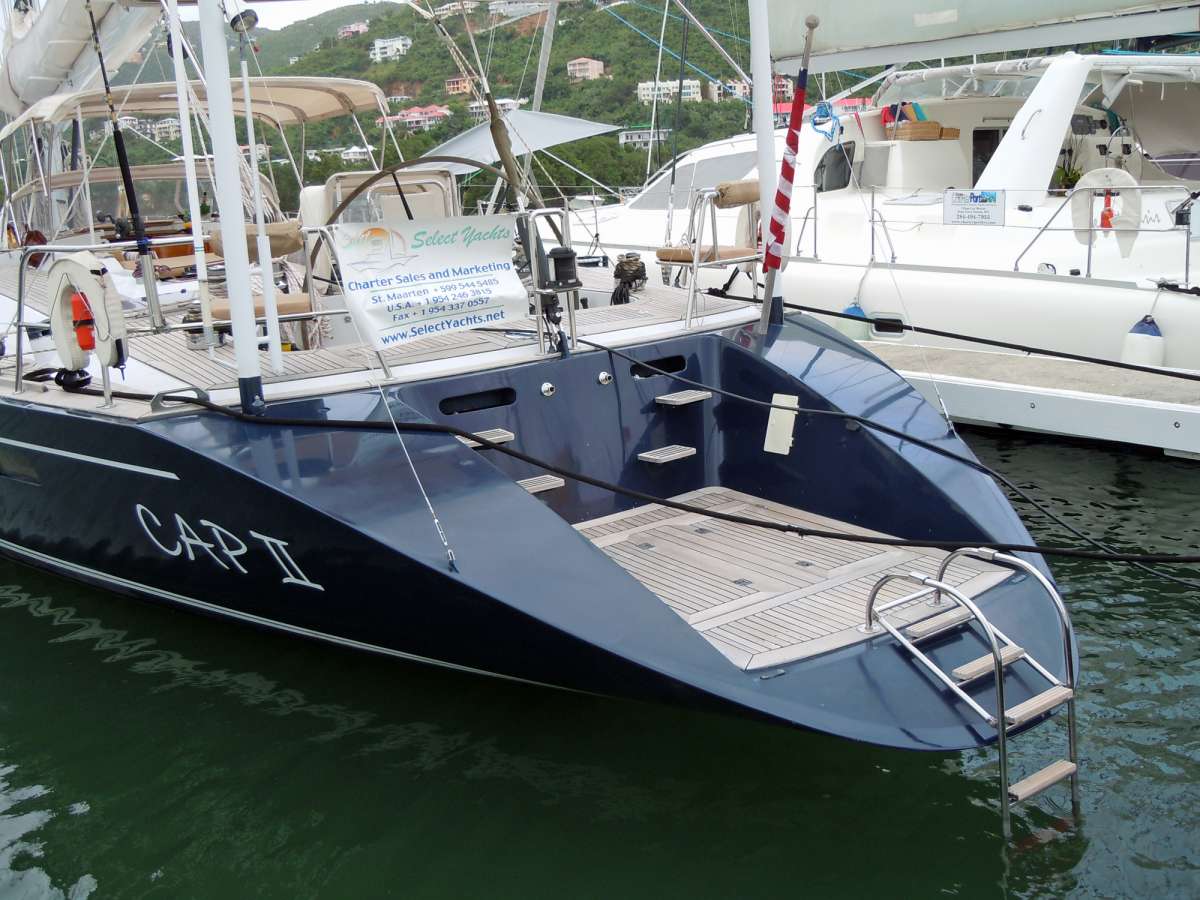 Recent upgrades to Cap II in 2014
New soft blue sofa cushions in the Salon.
Bar and drinks chiller area in Salon.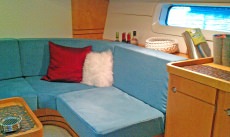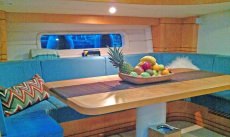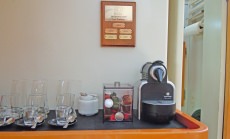 2014 Upgrades to Cap II
New Ice maker for instant access to a nice chilled drink - a must in the Caribbean!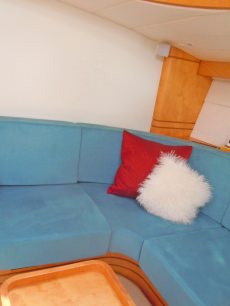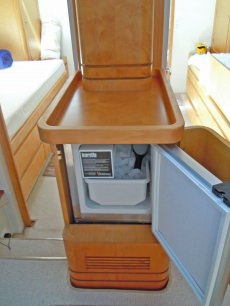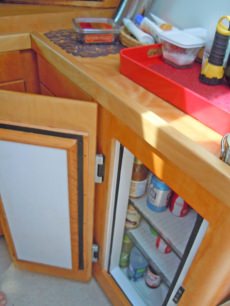 March 2013 - 6 pax charter - Ric and friends in BVI
1. Was the crew friendly and accommodating?
The crew was extremely friendly and very accommodating.

2. Was the yacht comfortable and clean?
The sailboat was very clean.

3. Was the yacht well ventilated? Yes.

4. Was the food good and well presented?
The food was very good. Diego, our chef, presented the food beautifully.

5. Did you like the area you sailed?
Yes. We have always enjoyed the BVI's.

6. Additional comments on your charter?
Crew was very good. Their hard work and outgoing personalities made our trip a wonderful experience.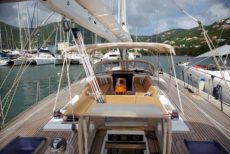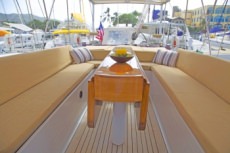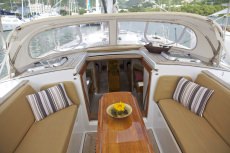 St Maarten, St Barths, Anguilla, April 2013
The trip exceeded our expectations- you were so accommodating. We thank you again for a wonderful break from our fast pace of life.
Bunny, Michael, Joy, Allan, Sue and Stuart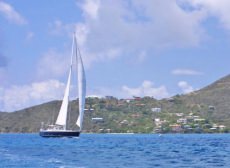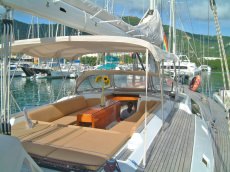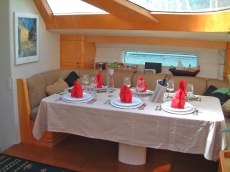 Canadian Great Lakes charter
More pics from summer charter.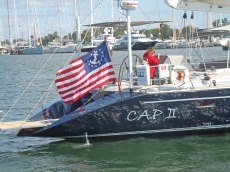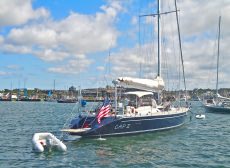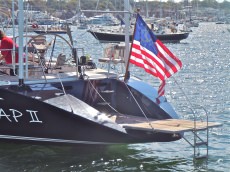 Canadian Great Lakes 9 weeks July and August 2012
She sails extremely well, is very comfortable below and has most needed amenities. Nick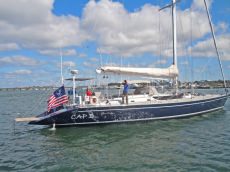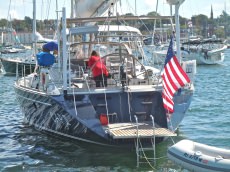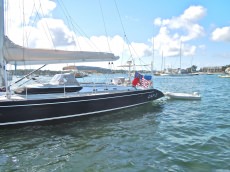 Cap II
Great performance sailing yacht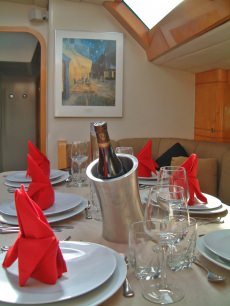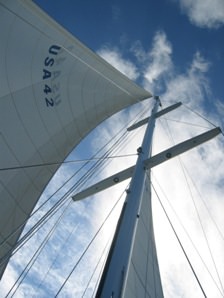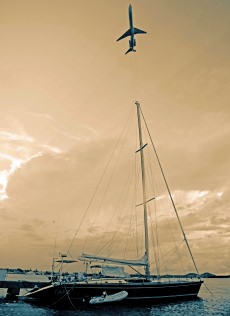 Photo Shoot in St Maarten
Thrills of sailing on Cap II