March 1-8, 2017 - on previous yacht Viking Dream
I am following the questions on your Post Charter Review to provide you feedback on our recent charter on the Viking Dream.

Let me preface my review by saying this sailing adventure was one of, or maybe the best vacation I've ever taken. Sailing on the Viking Dream was beyond all my expectations.

The Viking Dream is an exquisite boat. Every inch of it is immaculate. It is Mark and Sally's home and they take great pride in it and it shows. The boat is spacious and extremely comfortable. I loved swinging in the hammock chair or lounging in the bean bag chairs and of course sunning on the deck. The state rooms are very good size (for boat living) and are appointed with plenty of cabinets, lockers and shelves to accommodate all of your gear.You want for nothing on the Viking Dream. Sally and Mark make sure you have everything and are always comfortable. Truly, we were treated like royalty. It was the most wonderful experience. On board the Viking Dream are all the water toys and equipment as advertised. My sisters, mom and I had a ball kayaking and snorkeling and tubing and paddle boarding. (There was even more to do like fishing and windsurfing, but we opted for more relaxing!)

Mark was great with making suggestions for activities and getting us to the best places to do them. He was always ready and willing to get our equipment ready for us.

Mark is a captain extraordinaire. Besides catering to his guests, he sails the Viking Dream with amazing skill and ease. Sally is his first mate. Together they work like a fine tuned machine, in tandem, seamlessly sailing and managing the boat.With Sally and Mark at the helm, you don't have a care in the world.

Sally is a chef beyond compare. She treated us to 3 meals a day ( and appetizers at cocktail hour) that dazzled both my taste buds and my eyes. Each was an exquisite masterpiece worthy of a photo in a cookbook. Day in and day out we were awed by Sally's decadent creations. Additionally, Sally considered all of our food preferences. I LOVED every dish she prepared (and was stuffed at the end of each meal.)

With 100% confidence I would recommend sailing with Mark and Sally on the Viking Dream. ( I already have!) If I ever have the opportunity to charter a boat again I would only sail on the Viking Dream.

Very truly yours,

Linda T.
February 2017 (previous yacht Viking Dream)
Mark & Sally

What a way to ring in my 50th year! This trip has EXCEEDED our expectations in every way. We knew whichever port was around the corner or what delicious food would be put on the table, it was all nothing less than perfect.

We couldnt have asked for better hosts and company. We hope to set sail with you both and the Viking Dream again!

Thanks again for the PERFECT FAMILY VACATION

Joe, Christie, Bennett and Hannah

PS: Diet starts on Monday we have NEVER feasted on such amazing food!
Mid February 2017 (previous yacht Viking Dream)
Dear Mark and Sally

We had a WONDERFUL WEEK!

We have been pampered beyond our expectations. The three meals each day, and everything else have been fabulous.

The presentation of the food was outstanding. We appreciated and admire the work you do for your guests. Having sailed ourselves before, we know what effort it takes to make everything work.

Anneliese and Erich
January 2017, Rolfsmeyers 3rd visit and Wendts 2nd visit!
Our second sail with Mark & Sally, and just as wonderful as we remember. The BVI is Great, but would not be the same without them. Thanks for such Great Care; Gourmet Food; Custom Cocktails; & your Expertise. Its as if we are sailing with old friends. SO . NOT GOODBYE, BUT . SEE YOU LATER!
Jim and Marysue Wendt
Friday January 20th 2017

As our children still define this sailing trip BVI BEST VACATION EVER!
Thank you again for your hospitality, lovely wine and spirits, awesome food, and allowing us to come this week. (changing your own travel plans!). You have a wonderful home on the sea, and have made it a VERY SPECIAL PLACE. Hope we can do this again.
Kelli & Eric (Rick) Rolfsmeyer
Friday January 20th 2017
New Years 2016-2017 (previous yacht Viking Dream)
WATCH NICK ESBAUGH'S AMAZING VIDEO ON U TUBE ABOUT THEIR CHARTER: Viking Dream Charter B.V.I.
From the first day until the last minute spent with you (Mark and Sally), we enjoyed every minute & could not have imagined how much FUN we could have jam packed all in one week. The catamaran was always kept clean, the cabins were spacious and cosy, the food top notch gourmet; and Sally & Mark you were THE MOST WONDERFUL HOSTS!
Some of our favouites.
Viking Games Barb
Trivia of the Day Rick
Drink of the Day All!!
Marks Boat skills and getting us to the front of the line ALWAYS All
Bar in the Water All
Snorkeling All
Gourmet Food All

We truly THANK YOU for making everything so special
The Esbaughs (Barb, Rick, Cassie, Nick, Meagan & Mitch Swabby!)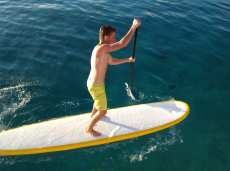 December 2015 (previous yacht Viking Dream)
Dear Mark and Sally
Thank you so much for sharing your Dream and islands with our family!
You are both totally awesome!
Sally in the Galleys gourmet creations in that small space are nothing short of miraculous!
Whenever Ben refuses to eat his greens, we will remind him of him eating Sallys.

Mark, thank you for your patience in entertaining the boys out on the water. You finally managed to tire out an 11 and 13 year old!

Thank you for making this a dream Vacation. We hope to be soon Living the Dream again.

Thank you Marjorie, Gaston, Andrew & Ben Ontario,Canada


21st NOVEMBER 2015

If possible, our second visit with you was even better than our first. Cant wait for our next visit. Hopefully not so long between trips!

Lots of love Rick Noss, USA

Thank you for the great time! Cant wait until our next trip and all the fun we will have.

Lots of love. DJ & Jim, USA

Time of my life! You are wonderful hosts. Best time ever and hope to return again some day soon!

Thanks for everything. Brett, USA

Thank you for the best holiday we have had. The food and company were amazing. You offer the best charter in the BVI.

We look forward to seeing you again soon. Brian & Baby Kyle, USA

11TH NOVEMBER 2015

Thank you for giving us a very memorable trip. From the time we stepped on board you created a wonderful, fun and family like experience. You led us to the best spots to snorkel, best for overnight and best for seeing the beautiful islands.

We cant imagine doing this with any other boat. We cant thank you enough for our wonderful vacation. We wont have another Rum Punch, Painkiller or even a touch of rum without these memories!

Kelly & Mark Lee, Cincinnati, Ohio, USA


Wonderful sailing, snorkelling and friendship in between 3 gourmet meals a day. Plus Appetisers that we often mistook for the meal itself!

Just a perfect week. We hope to see Captain Cocktail and Admiral Sally next year for another adventure. That gives us about 12 months to work off the excess!

Vacations dont get any better than this! We will miss you Mark & Sally.

Hank & Ruth Vacarro, Florida, USA
December 2016 (previous yacht Viking Dream)
"Just back from another tremendous vacation on Viking Dream. The difference was this was our first trip with other couples, sans children, making the Captian's poison of the day even more enjoyable and the nights under the stars romantic (trampolines are fun). Mark and Sally's knowledge of bays meant that we not only had a fabulous lunch at Deadman's Beach with a steel drum band one day, a few nights later they found a secluded bay with just one other boat (during the peak of the charter season). We found so many different fish, coral, and fans, all with incredible colors, at the snorkeling spots they took us too we spent cocktail hour going through the books and talking about what we'd seen. I've always loved Sally's cooking and it was particularly delicous not having to limit for child's preferences. I love taking the helm of Viking Dream as we cruise down the channel, all enjoying the spectacular views. A truly enjoyable vacation."
- Andrew Z. Dec. 2016

Regards,
Andrew
November 2016, Multi repeat guests the Ditges wrote a fabulous poem! (previous yacht Viking Dream)
here once was a yacht named Viking
In which Mark and Sally took a liking.
They escaped from the Swan to the Boat we are on.

One day we went sailing, when the winds were prevailing;
The spinnaker was raised, to all awe and praise!
At nine knots we were cruising, no one got a bruising, as we were all boozing!

Captain Mark led us on snorkelling excursions, often in places with real Fat Virgins.
Saw lots of coral & pretty fish, however Turtles were amiss.

On Saba Rock what a disgrace, when the Tarpon splashed Lauras face.
Back to the boat we went,
Viking Vibrations were spent!

Our palates were teased with all meals we were pleased.
Captains poison by Mark, includes stormy and dark.
The Admiral in the galley, creating dishes by Sally.

The Dreams been visited by Tom and Pete, and other guests that often repeat.
Who all try not to spill wine on the seat.
The red all soaked in not sure whether Cab or Zin,
But Tom and Petes napkins held it all in!:)

Pirate jokes were told they never get old!
The Trivia flies, Captain Mark is so wise.
We remember not one, so when we are back for more fun, booze and sun,
Repeating questions will fool everyone!

Sally won twice at the game of dice.
Captain called foul, saying it wasnt nice.

We were all the crew with nothing to do,
But to try hard to drink all of the brew.

All hail to the Queen,
This trip was a DREAM!
If you are reading this you know what we mean!!

An original poem by:
Laura, Jeff, Robin, and Bill
June 2016 (previous yacht Viking Dream)
We had a great time on Viking Dream. The boat was immaculate at all times. Sally's meals were delicious and beautifully plated. Mark was great both in educating all of us with his daily trivia questions and mapping out our daily journey, as well as carting the kids around endlessly for water sports. My mom enjoyed every second of the trip.

Thank you for all your help,
Laura
April 2016 (previous yacht Viking Dream)
April 23 2016
Its difficult to describe on a page how incredible the experience was that you provided us this week. The boat was beautiful and spotless and extremely cozy and comfortable.
The food was so delicious that we cannot fathom how you could create it in a galley.
The sights and activities were so much fun that we cant decide what our favourites were.The nature walk with Mark? The Hot Dog? Snorkelling? Cow Wreck Beach?
With your indepth knowledge of the area, history, nature and sailing; every experience was that much more meaningful and FUN.
Meeting the two of you, and hearing your stories was also a joy. Not only did we feel spoiled beyond words, we also felt incredible safe in your well organised, thoughtful and careful hands.

Thank you so very much for everything and please do visit us in Rhode Island
Marian, Beatrice, Victoria, Vivenne and Emma