March 2018
Best week of family togetherness you could ask for. Moms got to relax, play, and get waited on for a change. Dads got to spend time playing with and enjoying their kids. The kids were given as much or as little activity as they wanted. All were fed well and pampered. All this and beautiful scenery and weather to boot.
December 31-Jan 7, 2018 New Year's Party
Wayne and Emily were amazing hosts. Emily always cooked amazing food and Wayne is a wonderful captain. The places we went to were so beautiful and the activities that were set up for us were so much fun. Highly recommended!!!
Josh
17 yrs

This trip has been such an experience, and each day we go to do something new and exiting. To make things even better each meal was just as exciting to eat as the activities we got to do . Wayne and Emily made this trip more than we could've ever imagined.
Riley
19 yrs

What a great way to start off the New Year! We could not have been blessed with better hosts than you two. This week has been absolutely amazing and filled with memories we will never forget. Thank you for your patience, hospitality, and most importantly, catering to my food allergies. You went above and beyond and I couldn't be more thankful. Safe travels!
Jamie and Todd

Thank you for an amazing week aboard the SV Manna . You hospitality was second to none! The memories made will last a lifetime. Can't wait to come back . May God continue to bless your adventures!
Jim and Candace

I take pen in hand to praise Wayne and Emily for all their hospitality and hard work. Truly memorable experience!!
Smooth Sailing
Tom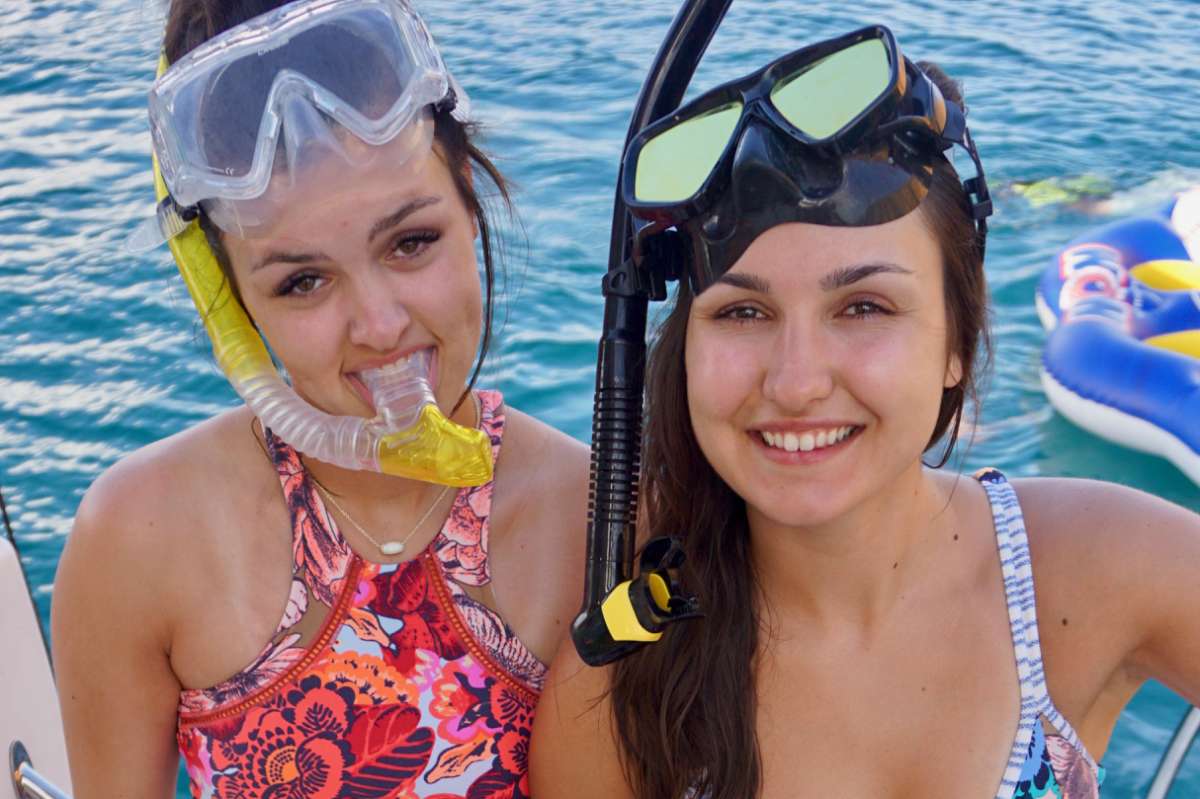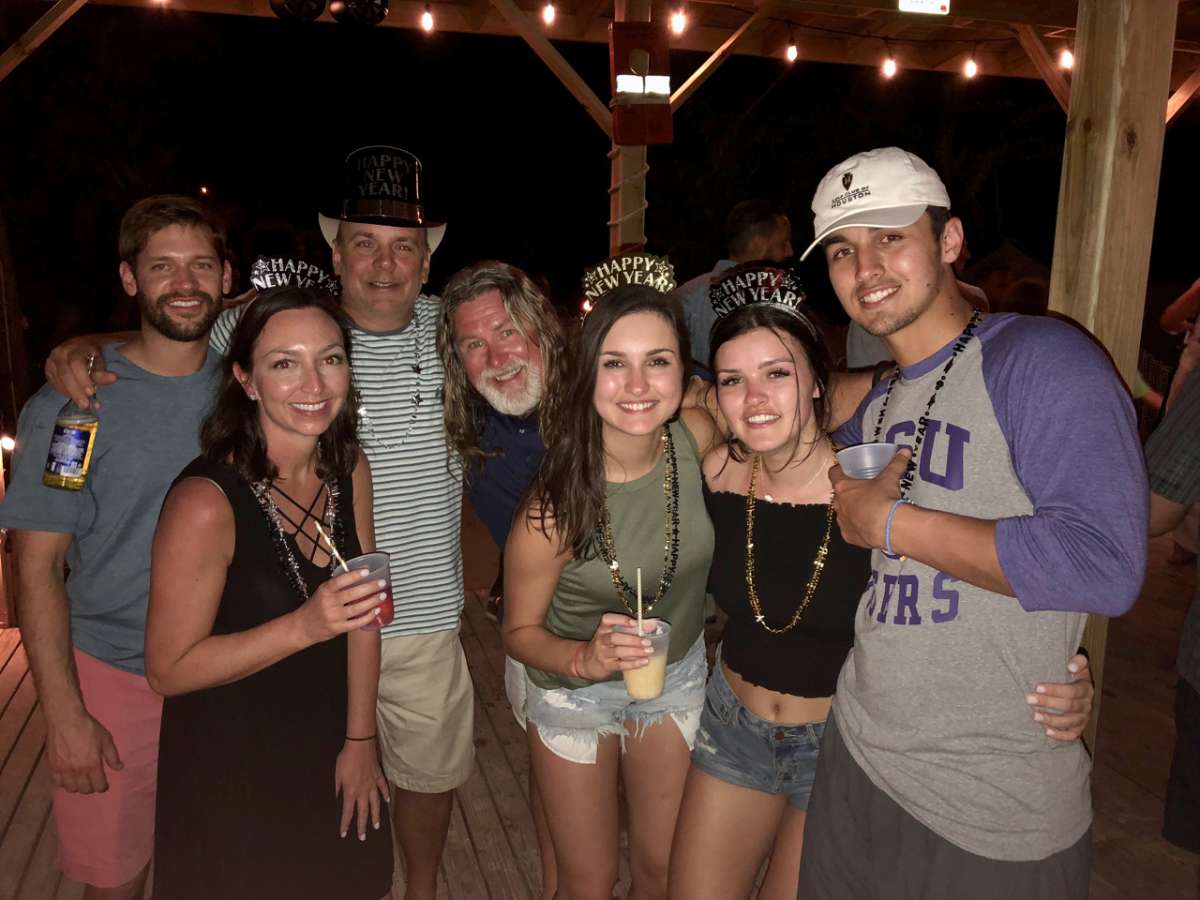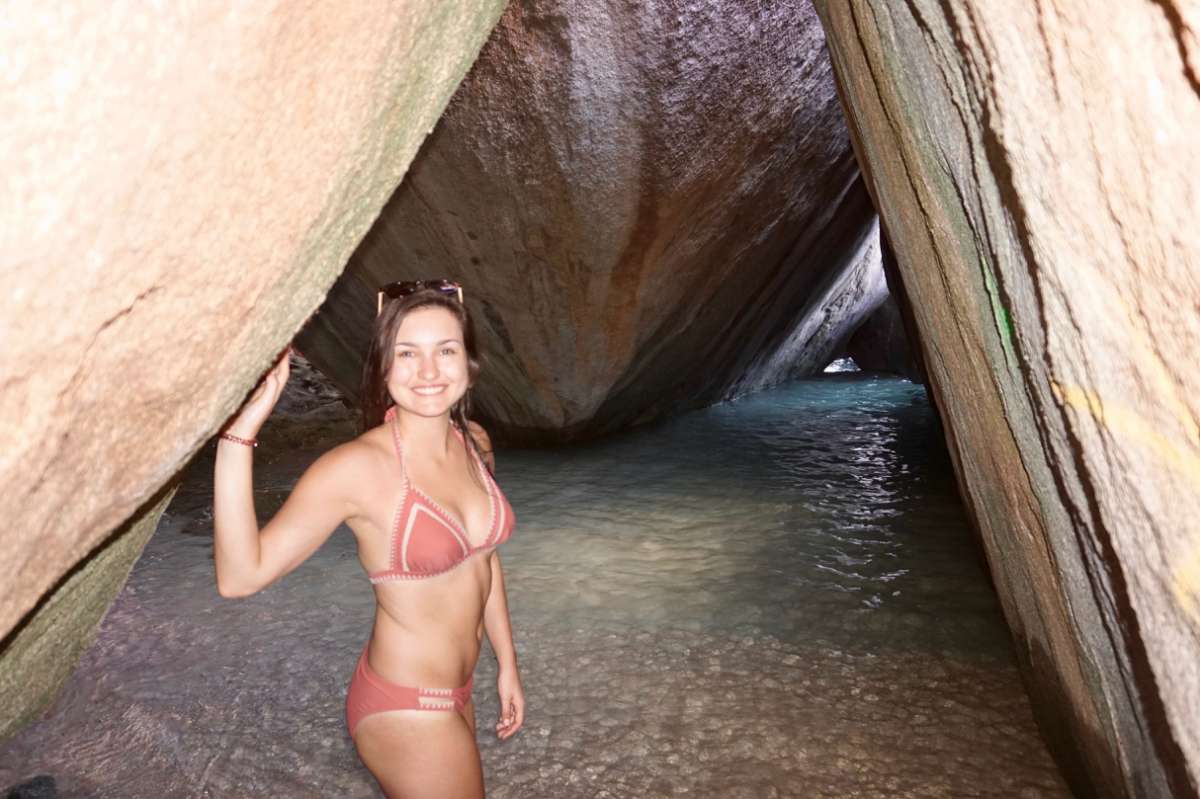 December 21-28, 2017 Christmas Getaway
Thank you so much for a wonderful trip in the Virgin Islands. Always felt safe and secure and well fed. You're great people doing what you do for Manna for Missionaries and sharing your beautiful boat Manna. The pirate party on Christmas Day was lots of fun thanks for introducing us to the local celebrity Michael Beans. If I don't go out and get a cat of my own, I'll be contacting you all again next year. Wish you calm seas and fair winds.
Bruce and Jackie


Thank you for the sincere hospitality. It is been a wonderful week in paradise, and I am honored to have learned the ropes from the best. Your boat is truly one-of-a-kind, and the work you guys do through Manna for Missionaries is inspiring I look forward to staying in touch. You always will have friends in Atlanta. Hopefully my path will cross yours in the Caribbean sooner rather than later. My luck always be on your side and the winds strong.
Joe

This week has truly been a dream. I couldn't imagine better people to lose my passport virginity with in the Virgin Islands! Every meal was out of this world and every destination was picture-perfect (despite the hurricanes). My mom always said that there's always a reason people come into our lives and there is no doubt in my mind that you all came into our lives when you did or a reason. I hope to stay in touch, you guys are an absolute inspiration. Thank you for an amazing week-still can't believe we swam/dove with a dolphin and her calf!! Truly a dream. I wish you all the best and hope to see you both again soon !
Alison

Alison again….I felt like I just didn't say enough the first go round. I needed to elaborate a little more if you will..This has been, by far, the best week of my life and I am so sad to say goodbye for now. I'm going to miss Emily's cooking, from the to die for Lobster Bisque to the Grouper tacos. Every meal was an absolute treat!! Diving and sailing with Wayne was so great!! I feel so honored to be with one of the best captains in the islands. I really do hope our paths cross again in the future (sooner rather than later). If you all ever need a volunteer don't hesitate to reach out, I would love to support yall's mission. So here's to the best kind of ship-friendships!
Alison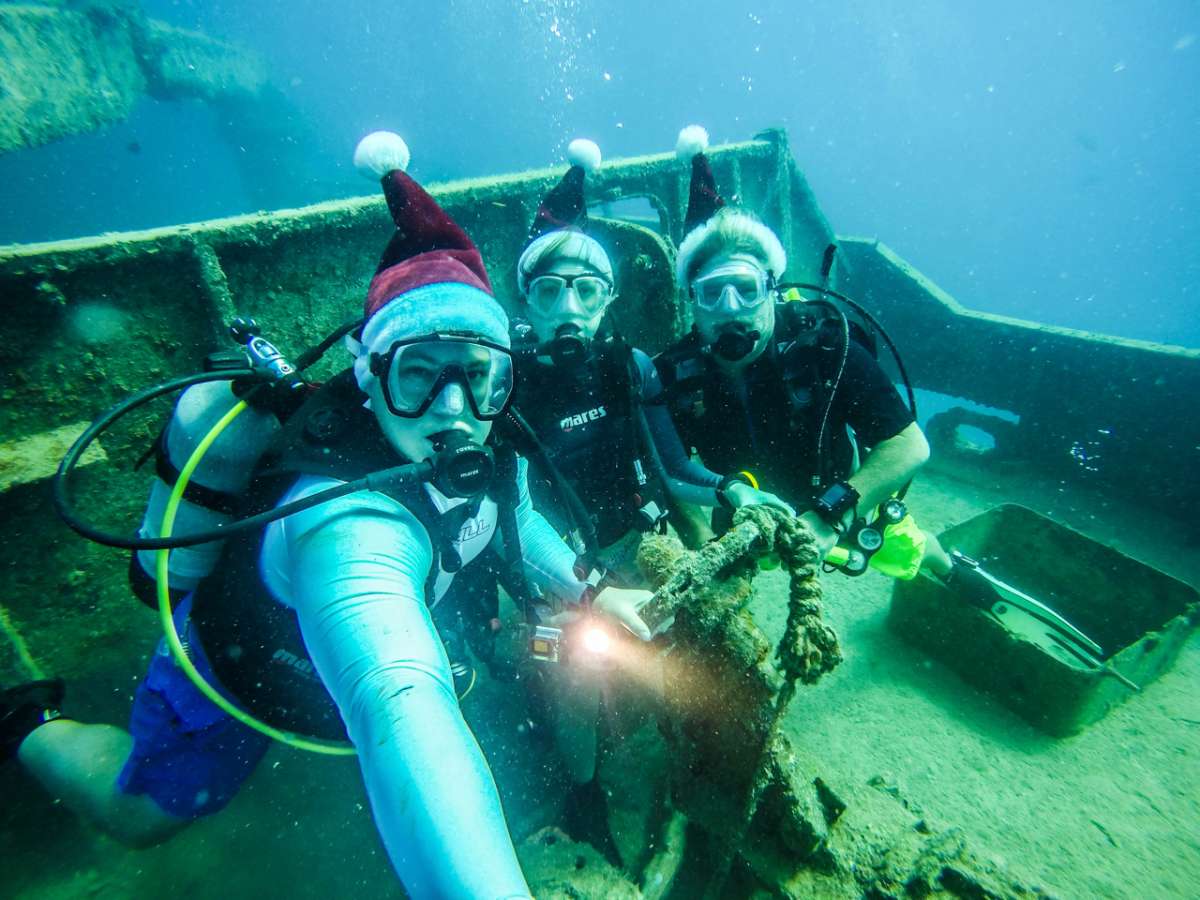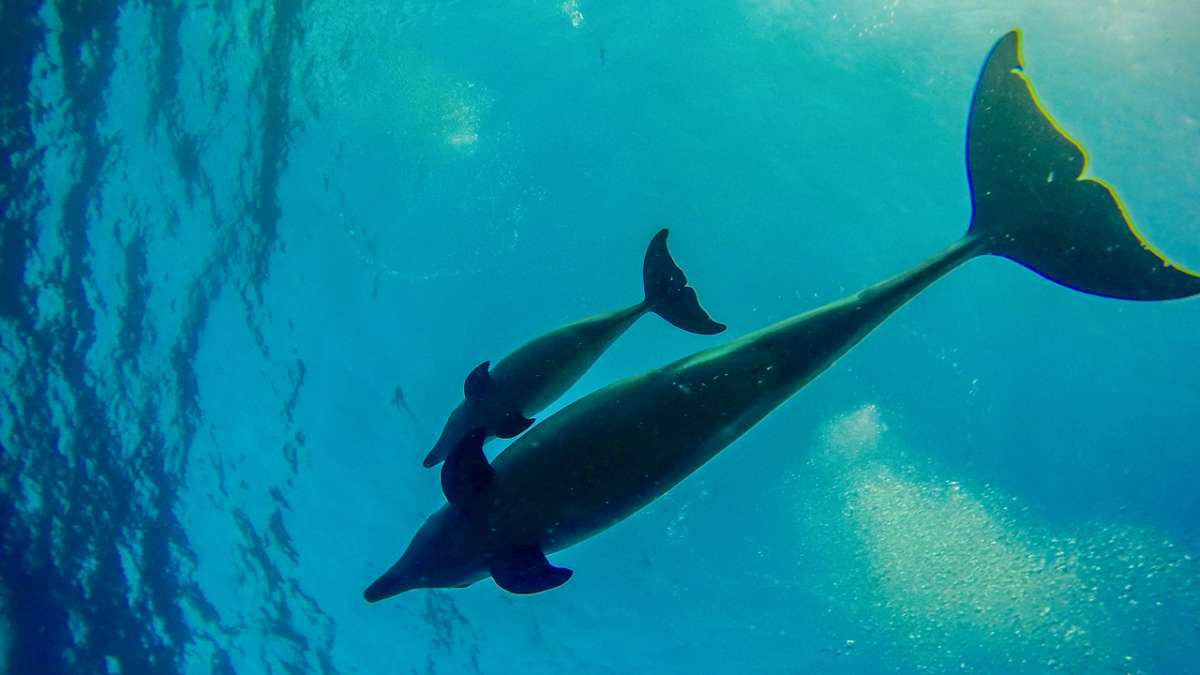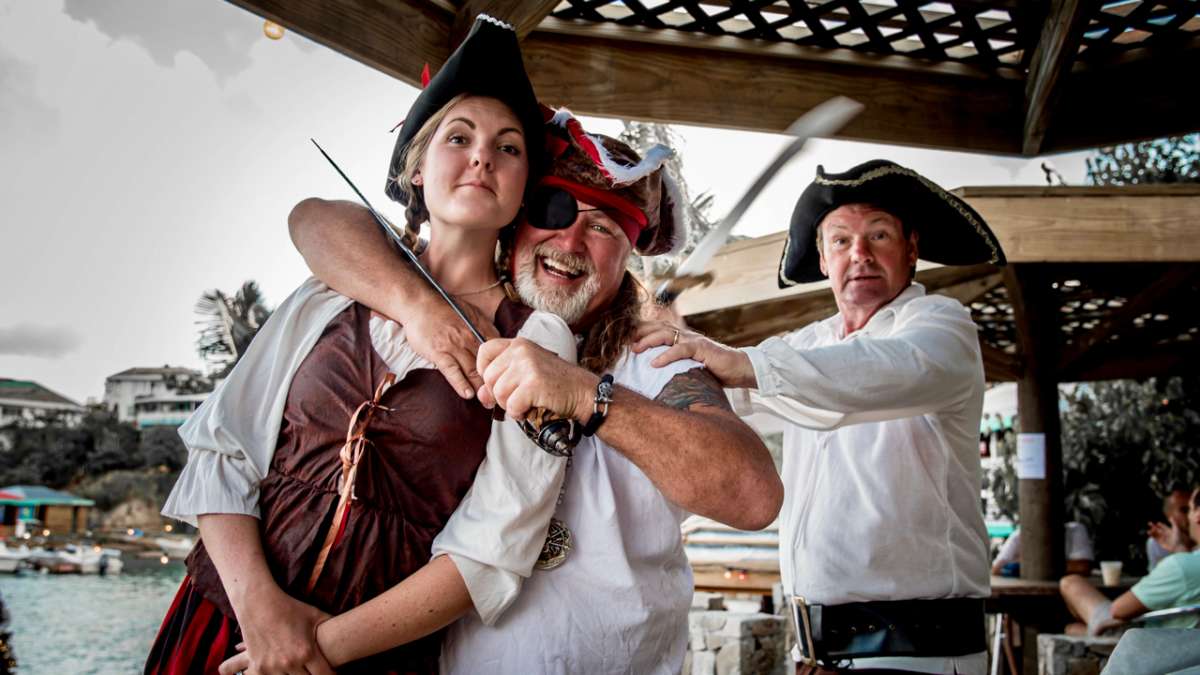 August 7-14, 2017 Family Vacation
Thank you for all you have done to make our trip to the BVI amazing! You have shared some beautiful spots with us and we always had fun along the route. We appreciated your abundance of energy and patience with entertaining our active kids. From sub winging to tubing, dice and card games,you always had a smile on your face. The food was great and you quickly caught on to the kids favorites. We couldn't have asked for a better tour guide and host! Many many thanks! Happy sailing in the meanwhile.
Karey

Thank you very much for your hospitality energy and patience. This was our family's favorite vacation! Looking forward to staying in touch and hopefully sailing with you guys in the Spanish Islands next summer.
Cheers,
Todd

I loved this trip so much it was probably my favorite trip ever! The food was so good and you took me to the prettiest places ever. The baths were awesome, and the coves were always clear. Wayne and Emily were really nice. They told us funny stories and pulled us behind the dinghy whenever we wanted. Wake boarding rafting and sub winging we're some of the best experiences ever. The addition of George made it so much better.
Sean

This trip was very fun. The food was so good. We went to really cool places. I like to raft, wakeboard, and sub wing. The beaches were so clear. The baths were really cool.
Ryan

This has been the best trip I've been on. The most beautiful beaches ever. I had so much fun doing all the activities and going to the little beaches. The food was very good. Thank you for making me special things when I didn't like something. This is been one of the best weeks of my life thanks to Wayne and Emily. Sub winging was so fun and snorkeling with the turtles. I couldn't have asked for a better vacation! I don't want to go home. Thank you so much! I'll never forget all the amazing places we got to go, including my favorite, Sandy spit. It has been wonderful!
Maddy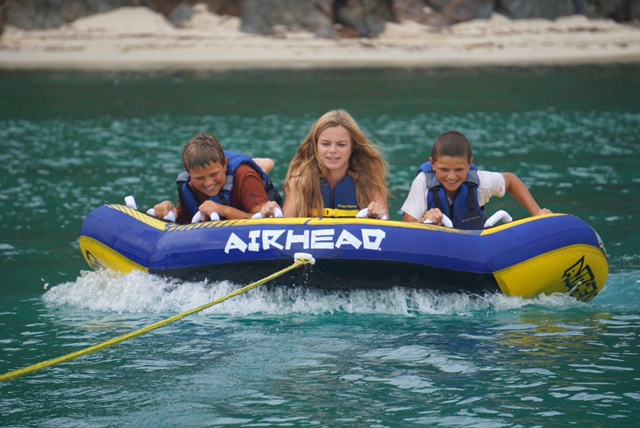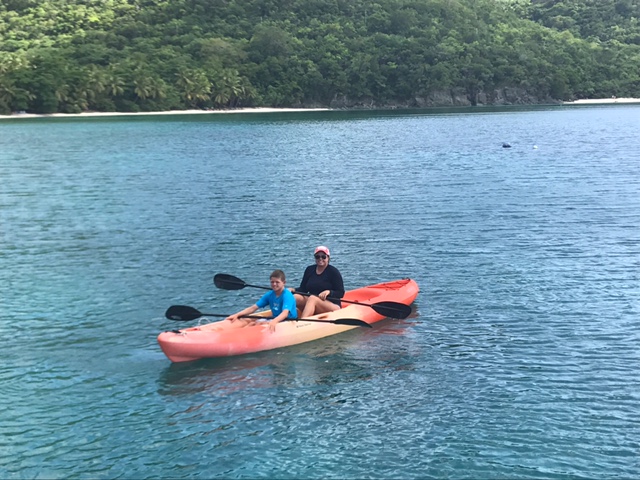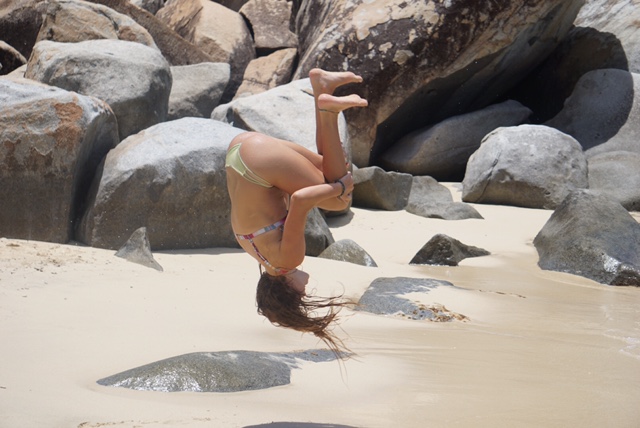 July 21-28, 2017 Returning to BVI
Oh my!! Thank you for bringing back our BVI memories of 2001. This trip was everything and more, especially having our sons with us.Thank you for your selfless hospitality, lifelong memories of scuba, night swims, snorkeling, island hopping, bar hopping, and evening games. Your food was amazing given our food limitations. As our captain and chef we could not have asked for anyone better and that says it all….Best wishes to you both always!
Keep sailing the friendly seas
Hopefully we'll see you soon in the next set of cays!!!

Doug, Denae, Worth and Cayman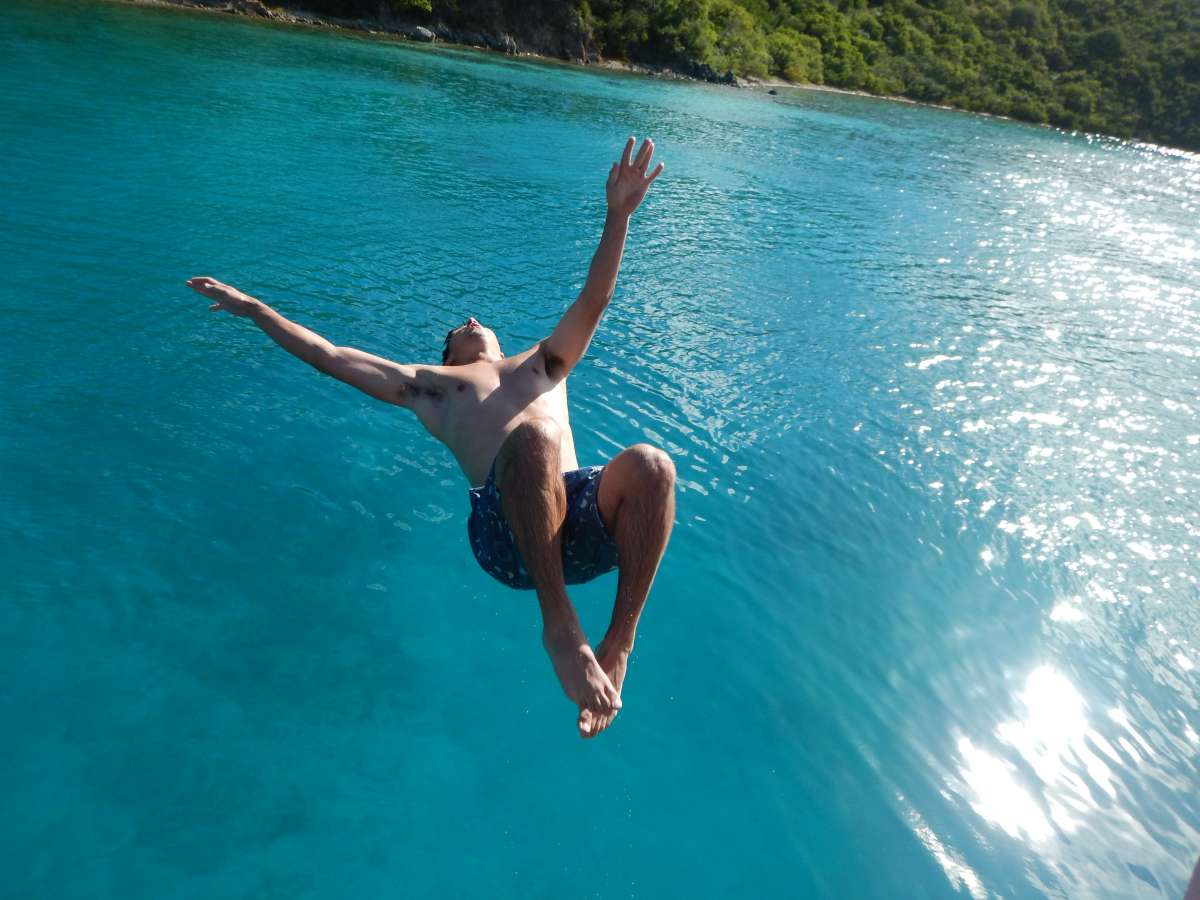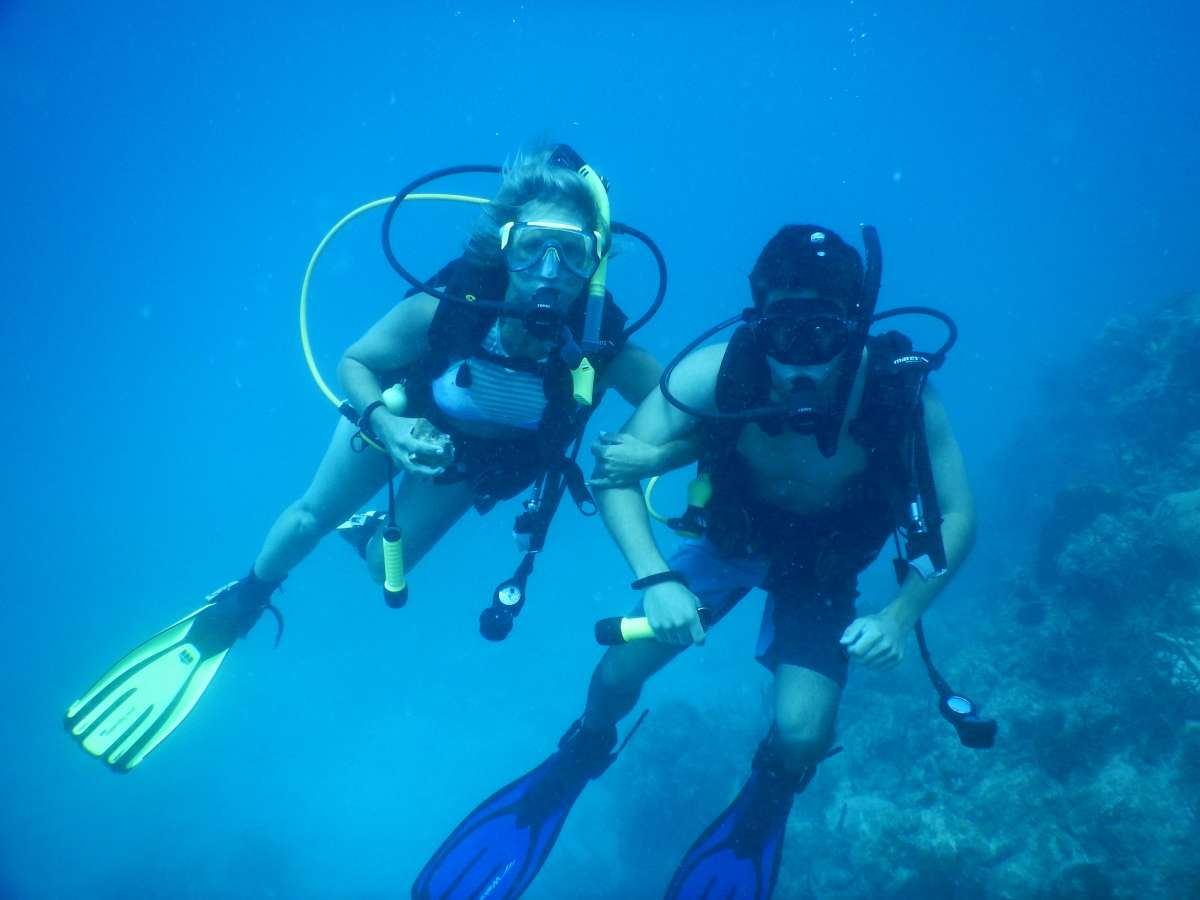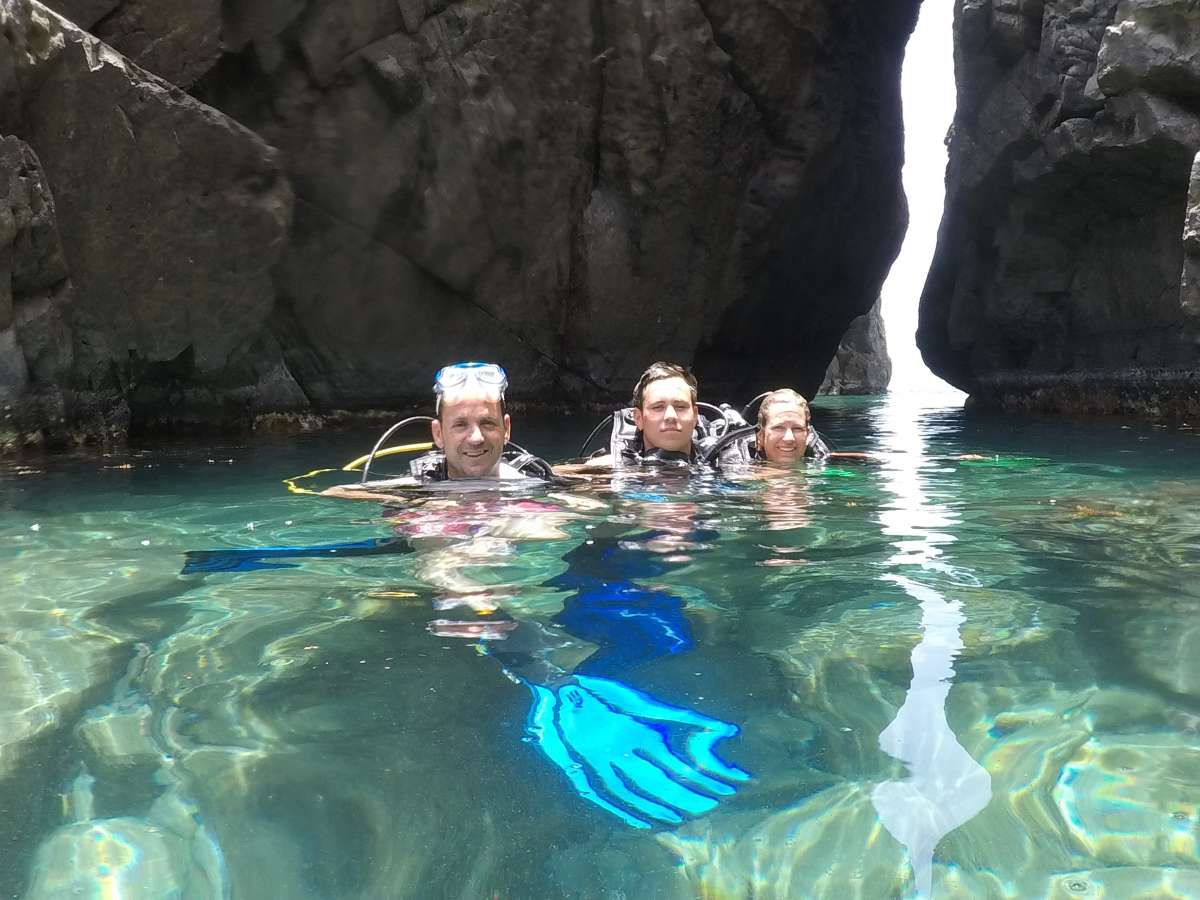 July 10-19, 2017 Family Vacation

Dear Wayne and Emily,

What an amazing vacation! We love exploring new areas with our guys and are blessed to have you as our guides and friends. Our entire family are taking many wonderful memories, new accomplishments ( learning to water ski, wakeboard and subwing) and seeing a new part of the world in the most unique way possible. I could never imagine spending days on private beaches (the most beautiful blues and clearest water I have ever seen) while exploring so many islands. I will cherish stargazing, learning new games, your hospitality and yummy meals. Thank you for a spectacular adventure. Best wishes with Manna for Missionaries!
Elaine and GT
I liked playing with George and subwinging. I liked everything we did.
Harrison 9 yrs

I loved the water sports and tubing. I also loved George, snorkeling and subwinging.

Truman 12 yrs


I loved diving the Kodiak Queen and the Chimney. Water skiing was fun , too!

Grant 16 yrs

I loved diving the Wreck of the Rhone and the Kodiak Queen. It was fun tubing and waterskiing.

Carter 14 yrs


After Charter Follow up review-

How did you enjoy your cruising vacation?
Best vacation we've ever taken as a family

How would you describe your Captain and crew? Were they Courteous? Helpful? Friendly? Attentive? Knowledgeable?
Wayne and Emily were awesome. Very patient with the kids, knowledgeable about the area, fun tour guides and very welcoming hosts. George the dog was fun to have on board as well!

Tell me about your meals? Did the menus meet your expectations? Did your Chef and Crew pay close attention to your Preference Sheets?
Great meals. With picky eaters we can be a challenge but Emily knew that some of us didn't eat seafood while others love it. She always had options for us. I think most people want more gourmet meals but with kids, she adapted nicely and had some homestyle dinners that the kids loved (spaghetti, pot roast, etc.)

How is the yacht? Is she clean and well-maintained? Were your cabins comfortable? Was the cockpit comfortable? Was there enough shade?
I was worried that our family of 6 would get sick of spending so much time in close quarters but there was plenty of space for each of us. Outdoors at the front and back, the indoor sitting area and our cabins gave us plenty of space for alone time or hanging out with eachother. Very clean boat, Emily did a great job keeping it that way.

What did you like most about the yacht? What did you like the least?
With 4 kids, I was concerned that they'd each have plenty to do. Lots of toys on the boat. The dinghy was strong enough to pull water skis, wake boards and tubes so the kids were never lacking. Wayne was always willing to take it out and entertain the guys.

Wayne was a great divemaster as well. We went on 8 dives over the 11 days of our trip. He knew of some great spots that weren't crowded where the non divers could snorkel above us so they didn't feel left out.

How did you find the pace and the itinerary of your vacation?
I'm glad we did 10 days. 7 would have felt rushed. We fished for 1 day (we shouldn't have spent money on fishing licenses).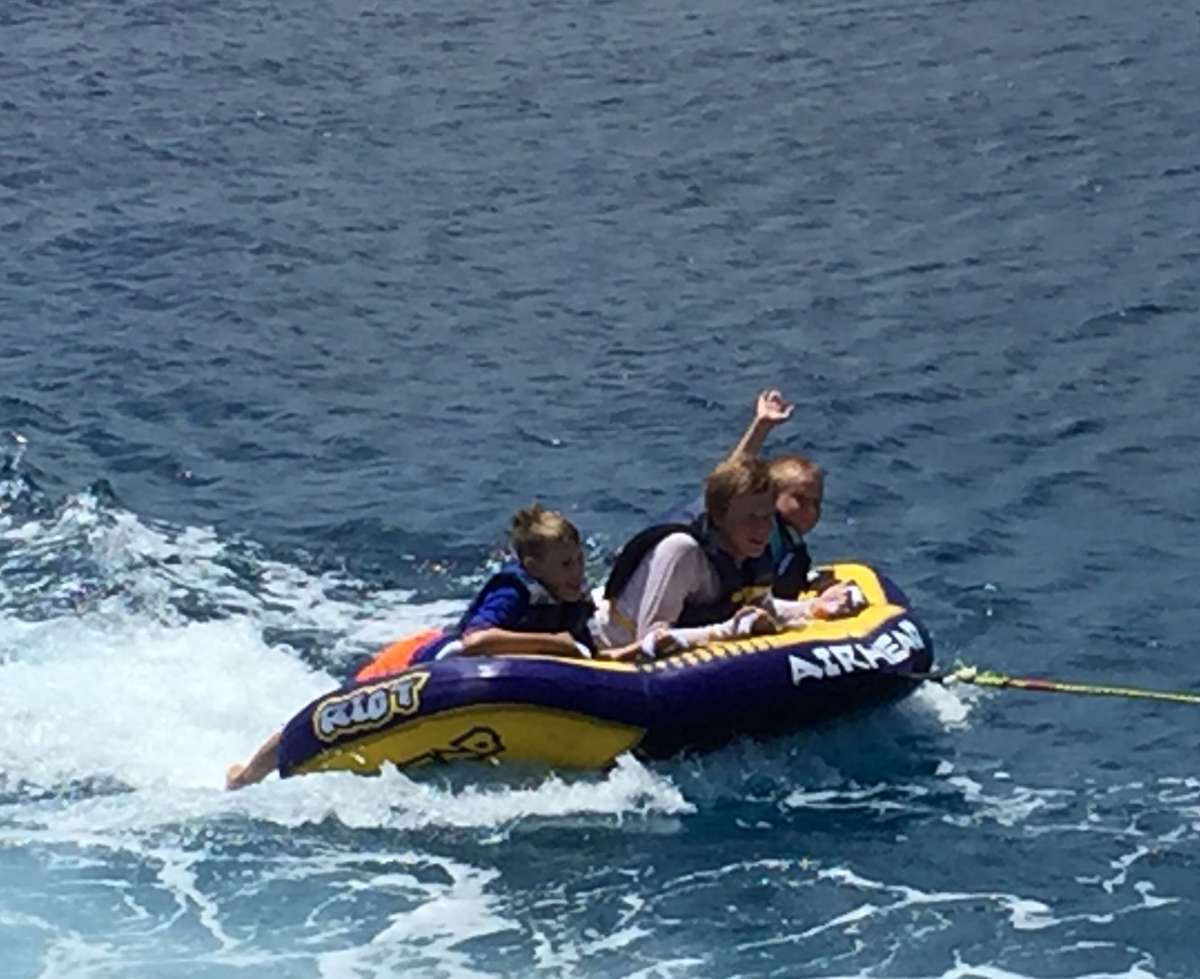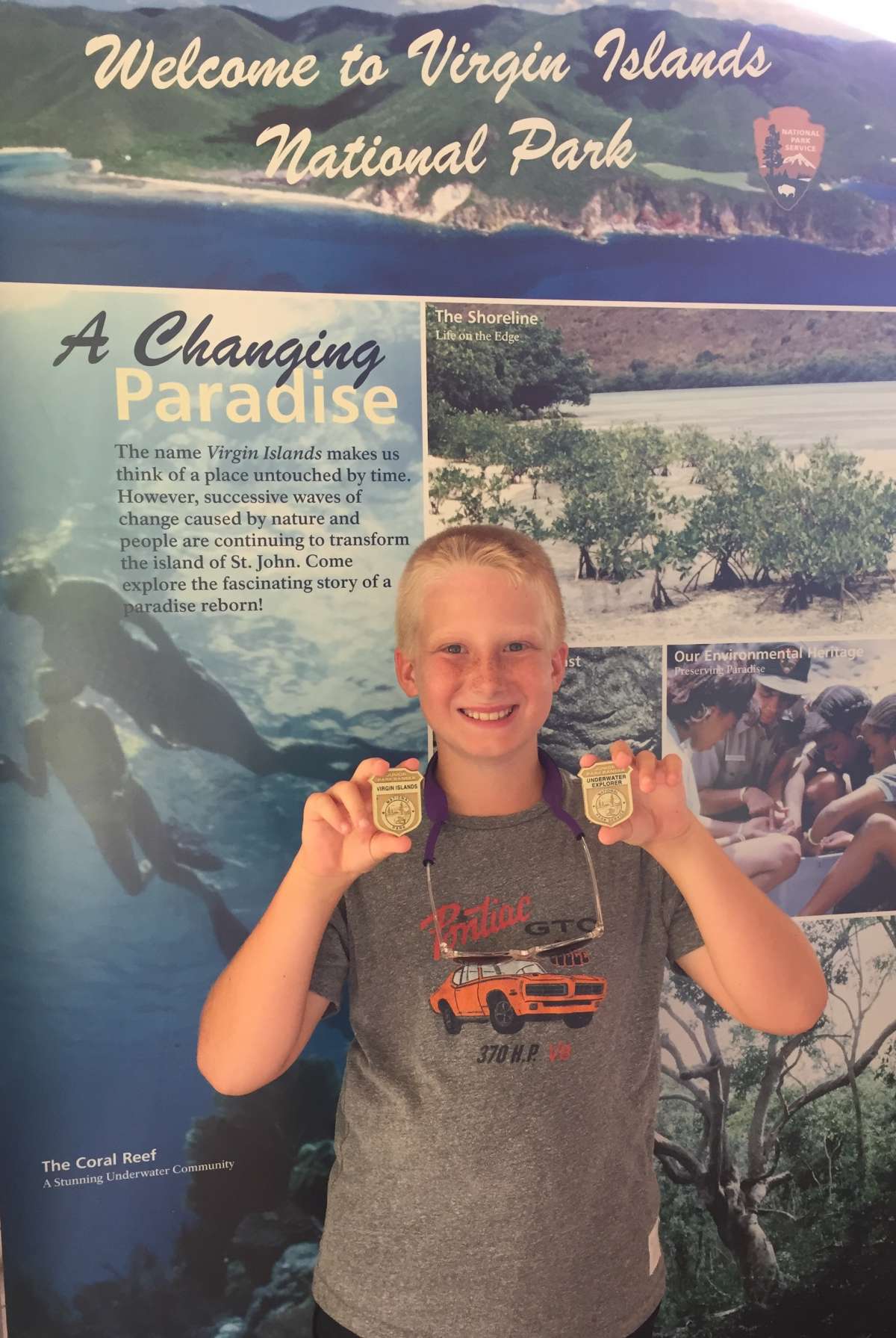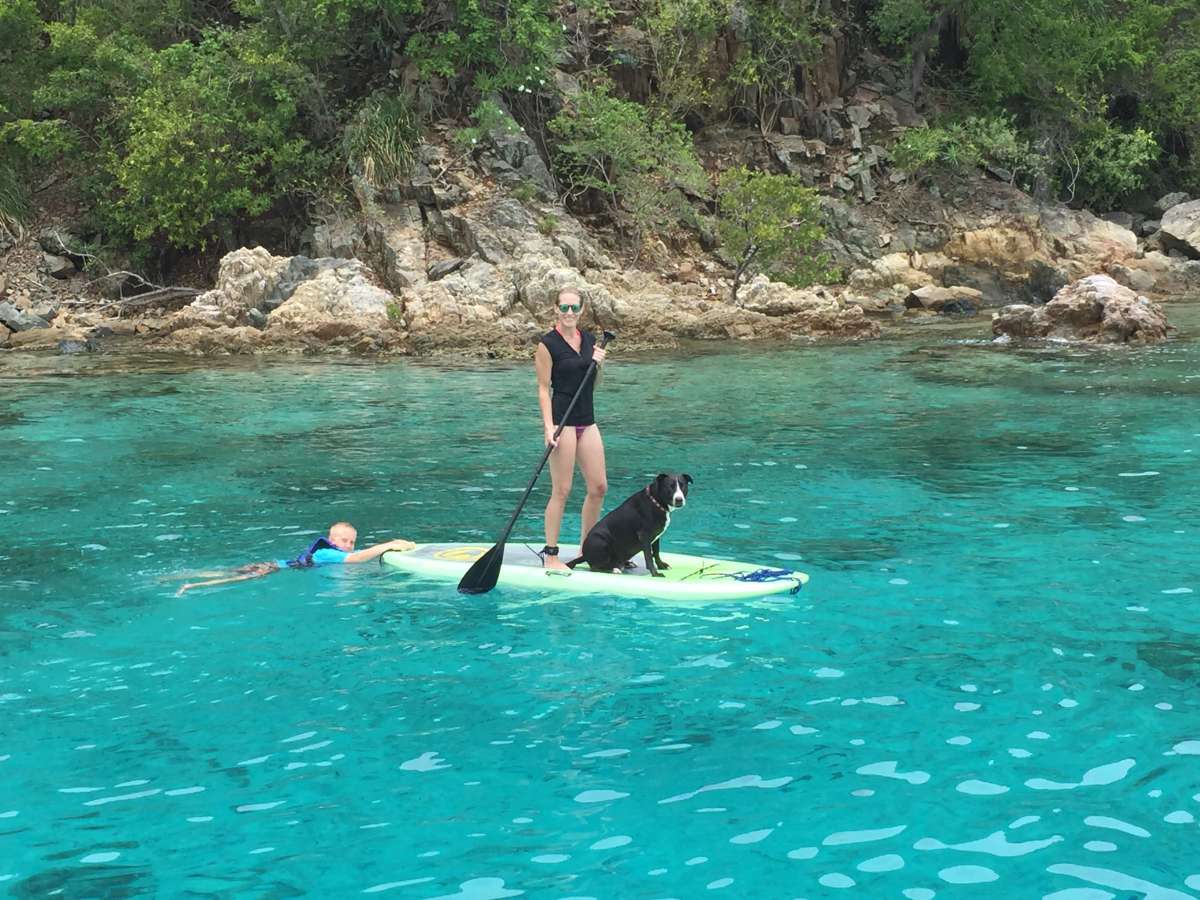 July 1-8, 2017 Birthday Celebration
I couldn't have asked for a better birthday trip and you two made it even more special. I hope you enjoyed having us as much as we enjoyed you tow. We look forward to doing this again- Spanish Virgin Islands!! (in the future but we hope sooner than later).
Cheers to new friends. Bob says "greatest 6,5,4"!!
Bob and Jo


Thank you to both of you for a trip of a lifetime. So many memories, so many laughs. This was our first trip to the Virgin Islands and not sure we can top it! Thanks Captain and Admiral!
Come join us at Mardi Gras and ditto to the Spanish Virgin Islands!
Jill and Vince


Tall Ships
Small ships
Friendships
Ya'll run a tight ship!
John and Pam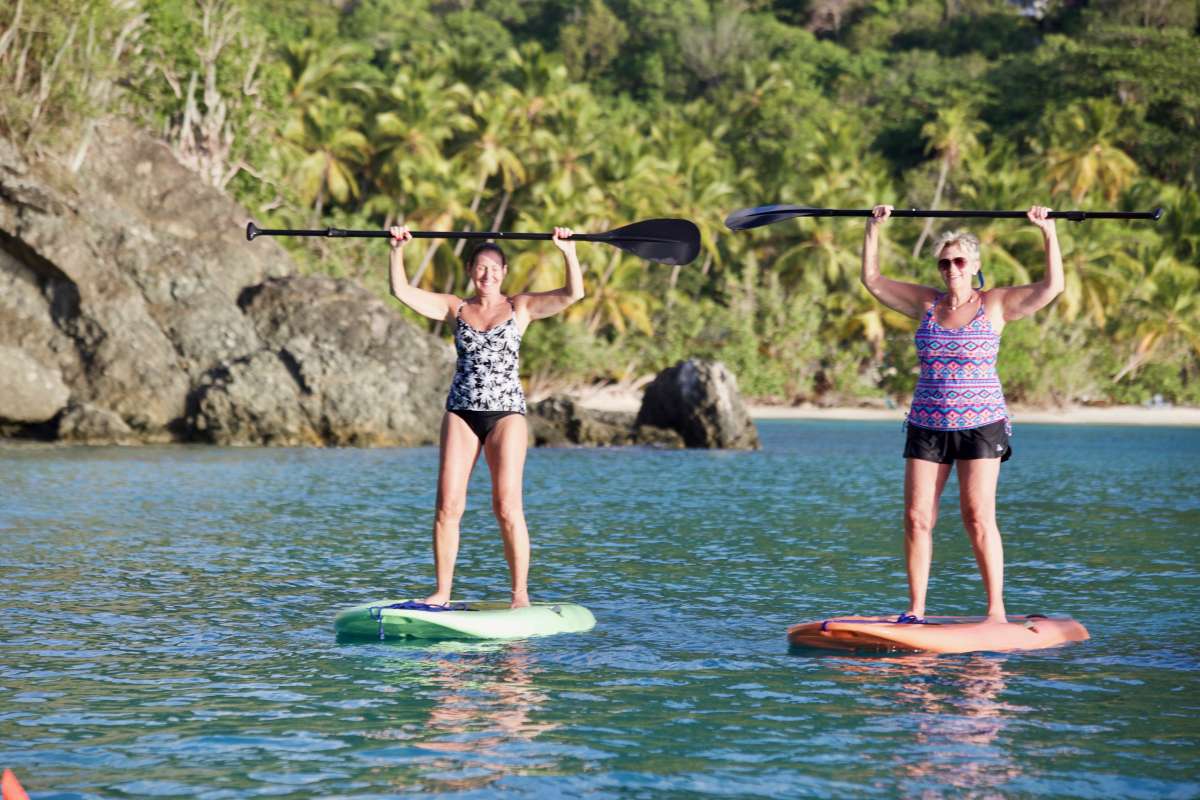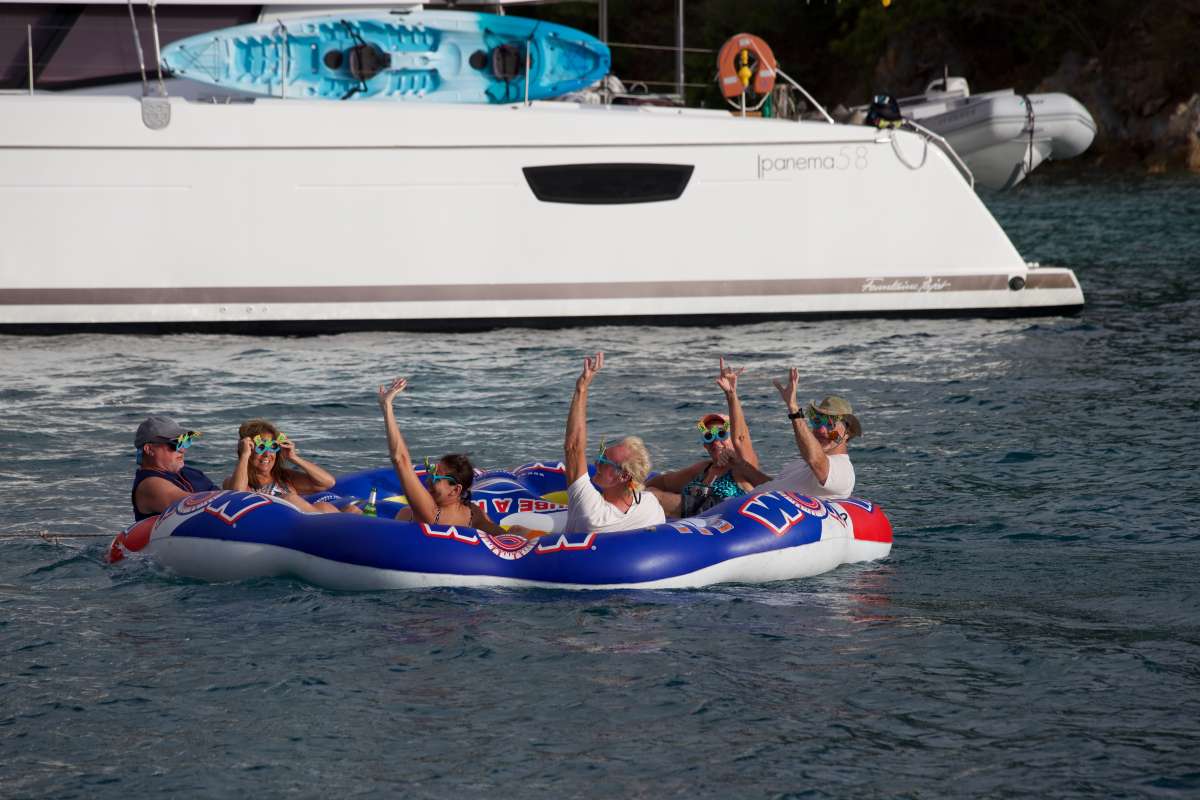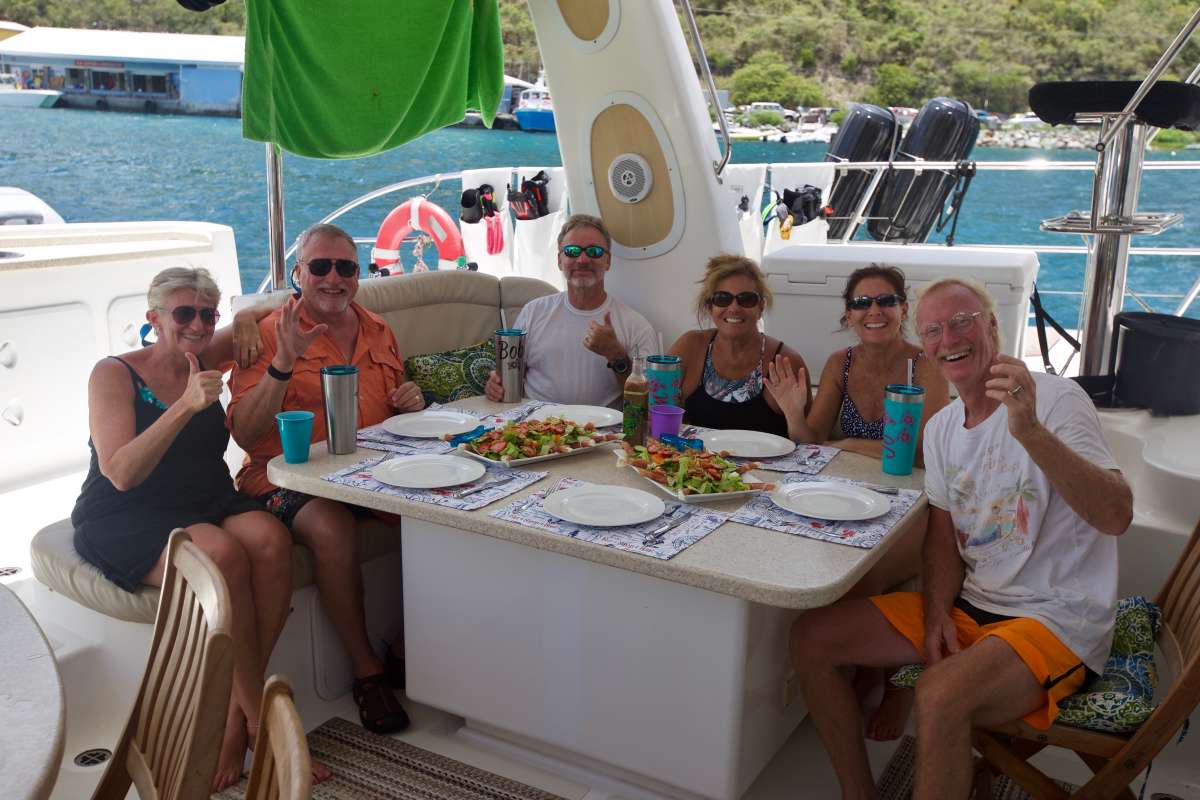 June 11-17, 2017 Graduation Celebration through the Islands
Capt. Wayne and Emily,

Just wow! What an amazing vacation! It exceeded all our expectations, which were set pretty high. Where to start… trip planned to celebrate Melanie's graduation. Two teenagers on the boat for the first time, Was I crazy? But no, between Emily's amazing cooking and Wayne's never-ending energy it truly was an amazing vacation. The dives were incredible. The girls loved the Subwings. First time waterskiing, up on the first try, incredible! Hiking, paddle boarding with George our constant companion. And just when we thought we would drop dead from activities, late night card games with Wayne and Emily. We will always remember the laughs and stories and especially Wayne's toasts. Thank you Wayne and Emily for an incredible vacation we will never forget. Emily, you should write your own cookbook. Hope to be back for the Spanish islands. Going to miss those morning sunrises. Amazing memories but even better? New friends.
Karen

Didn't think the islands could get better than our first few trips but thanks to Wayne, Emily and George we were definitely shown otherwise. Between the peaceful cruising around, scuba diving and other activities we'll have enough stories to talk about for a long, long time. Can't thank you enough for a vacation of many firsts, laughs and toasts. Thanks for an amazing trip!
Megan and Melanie

Wayne, Emily and my buddy George,

BVI is an amazing place. Our family has visited many Islands but never by boat.
What a difference!! This trip was full of daily adventures. All exciting with stunning views. Scuba diving was amazing, seeing the girls water ski for the first time, and boating with George were very special memories. Excellent food at you on-board dining table was an awesome touch. To put the final touches on , Captain Wayne taught us many new toasts we will enjoy for a lifetime. Thanks for an amazing family vacation.
Gary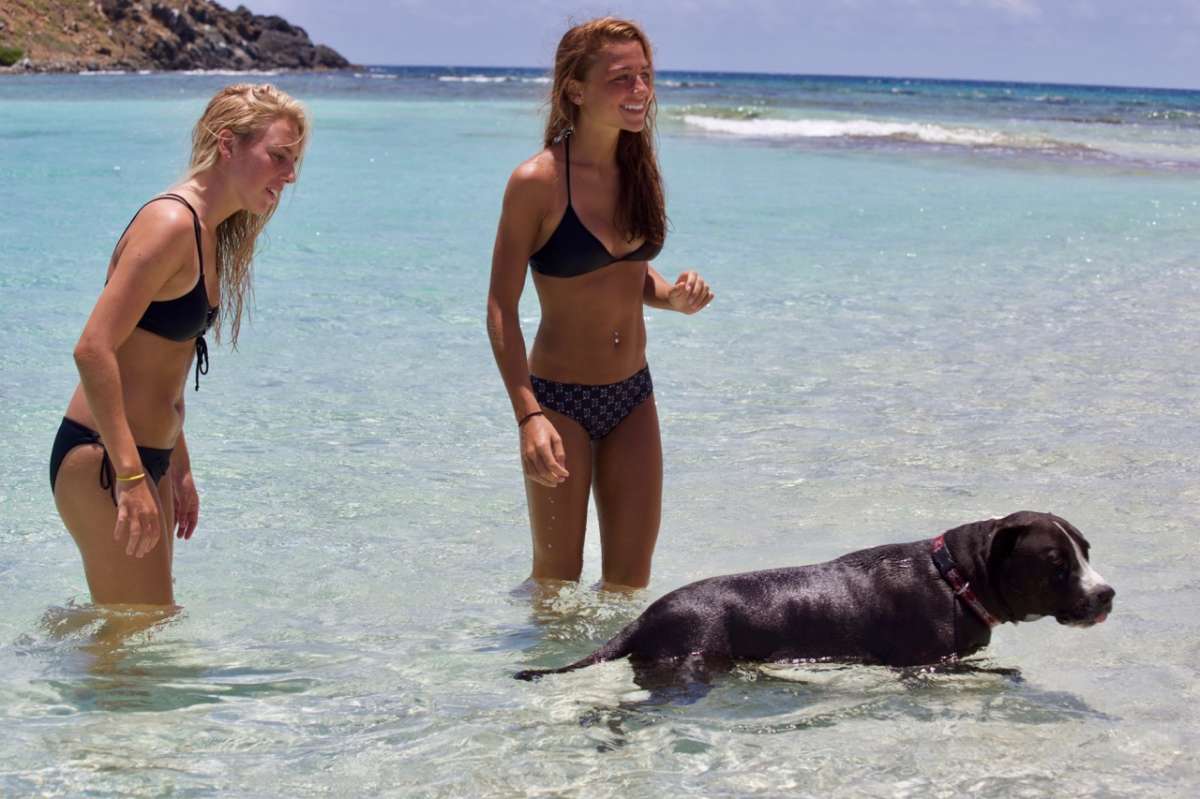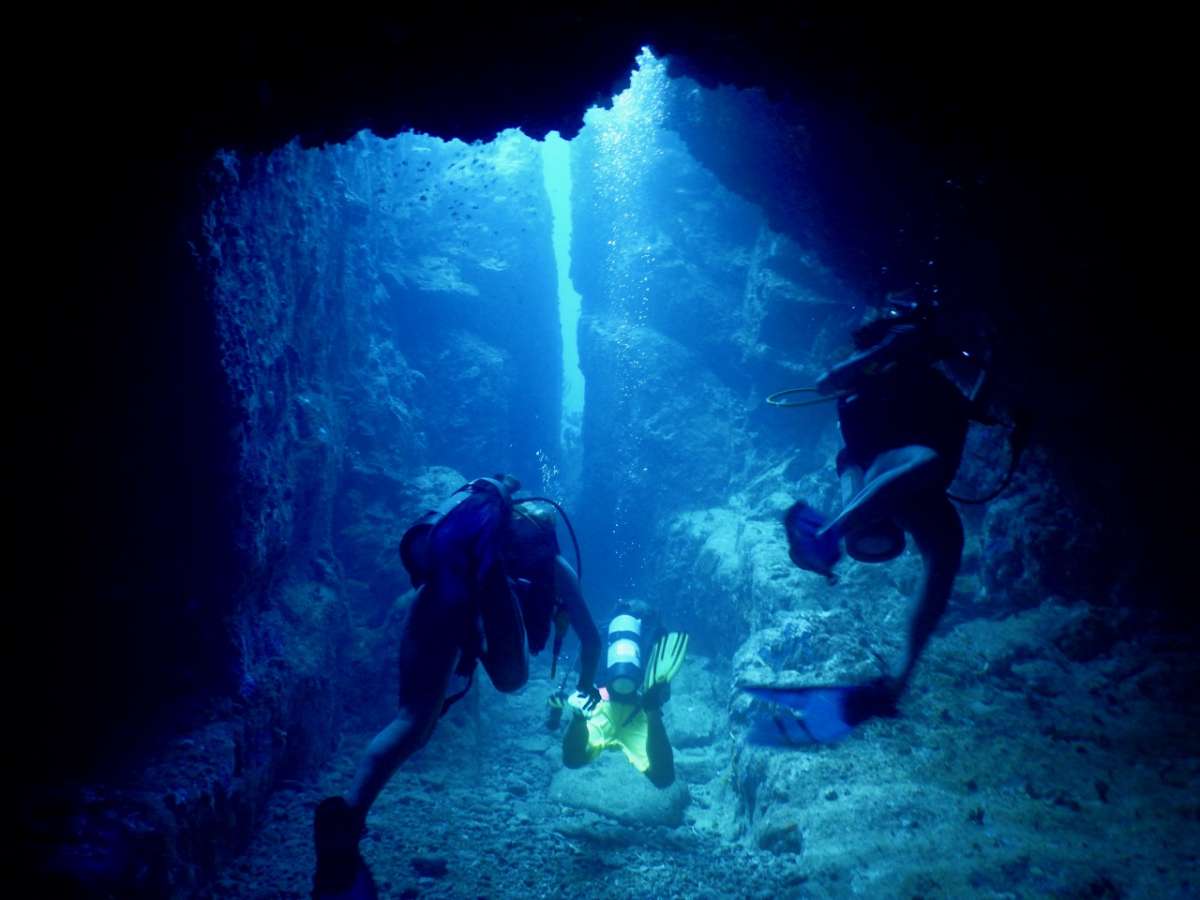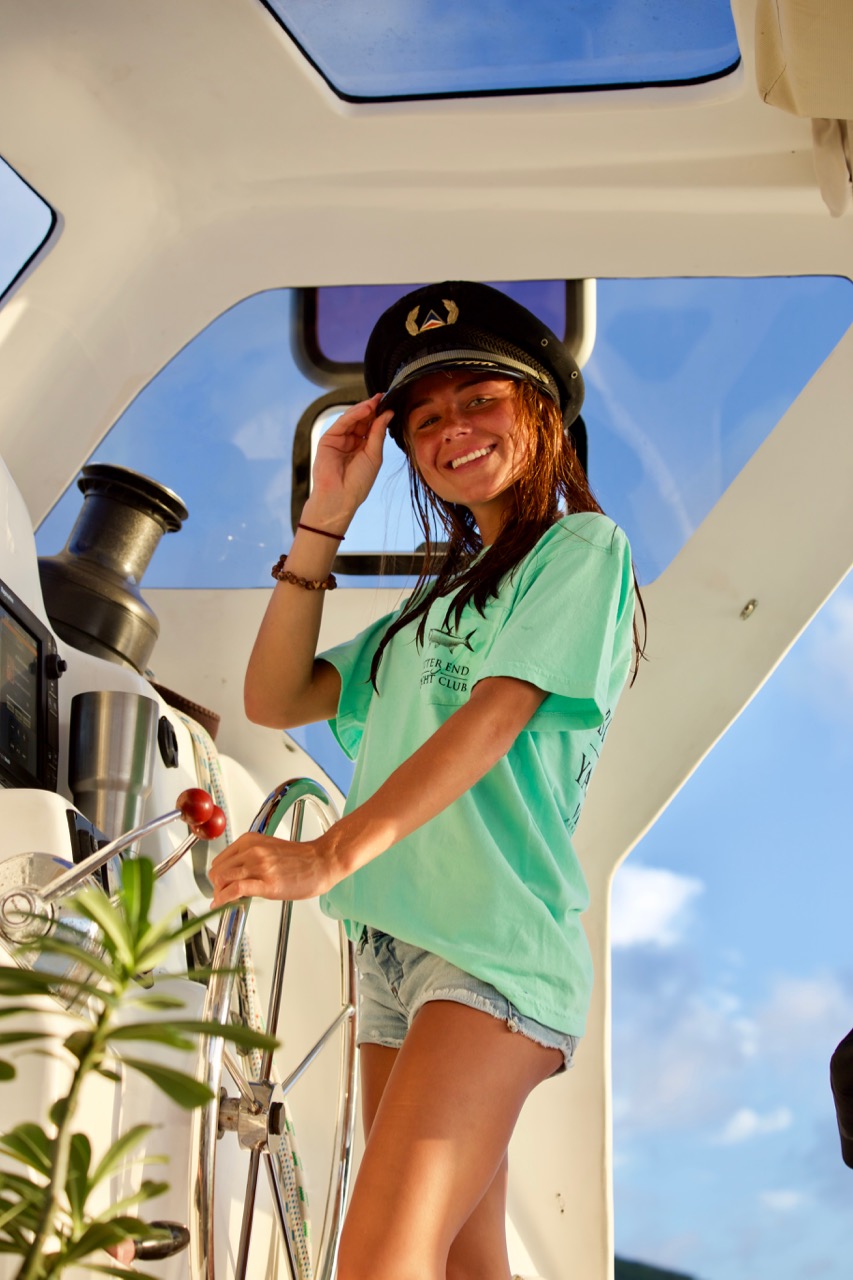 June 3-10, 2017 Covering tons of diffrent islands Island
This was an Island hopping trip in its truest form. Starting in St Croix and including stops in St John, St Thomas, USVI and BVI. With loads of sailing, over 150 miles and some of the most interesting stops along the way...

Wayne and Emily,

Thank you for making our first cruise such a memorable one. You are great hosts who were so amazing!! Your knowledge was so interesting and we appreciated all your kindness you showed along the way.
George and Marilyn

We had a wonderful time! You two were so accommodating and gracious. Wonderful hosts!!
Tracy and Pat

Thank you for the repeat visit! I'm saddened by the prospects of never seeing you again unless you make it to Kansas City.
Bernie

Thank you for this amazing trip. It was a ton of fun.
Nolan "13th Birthday while aboard"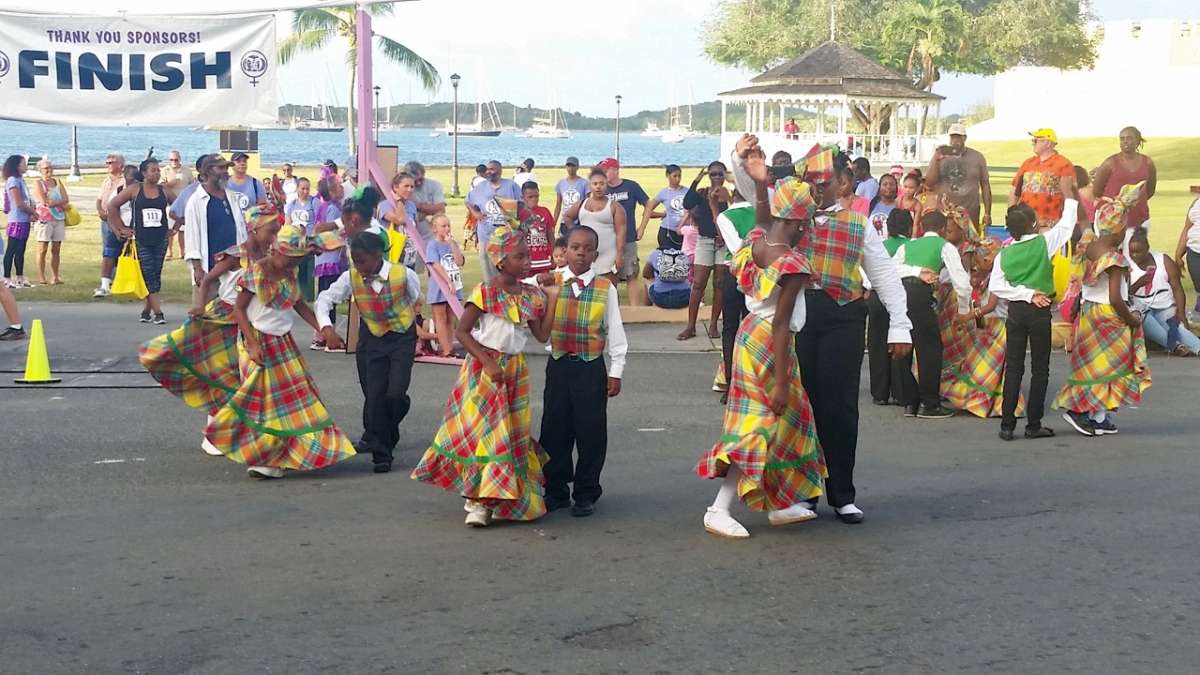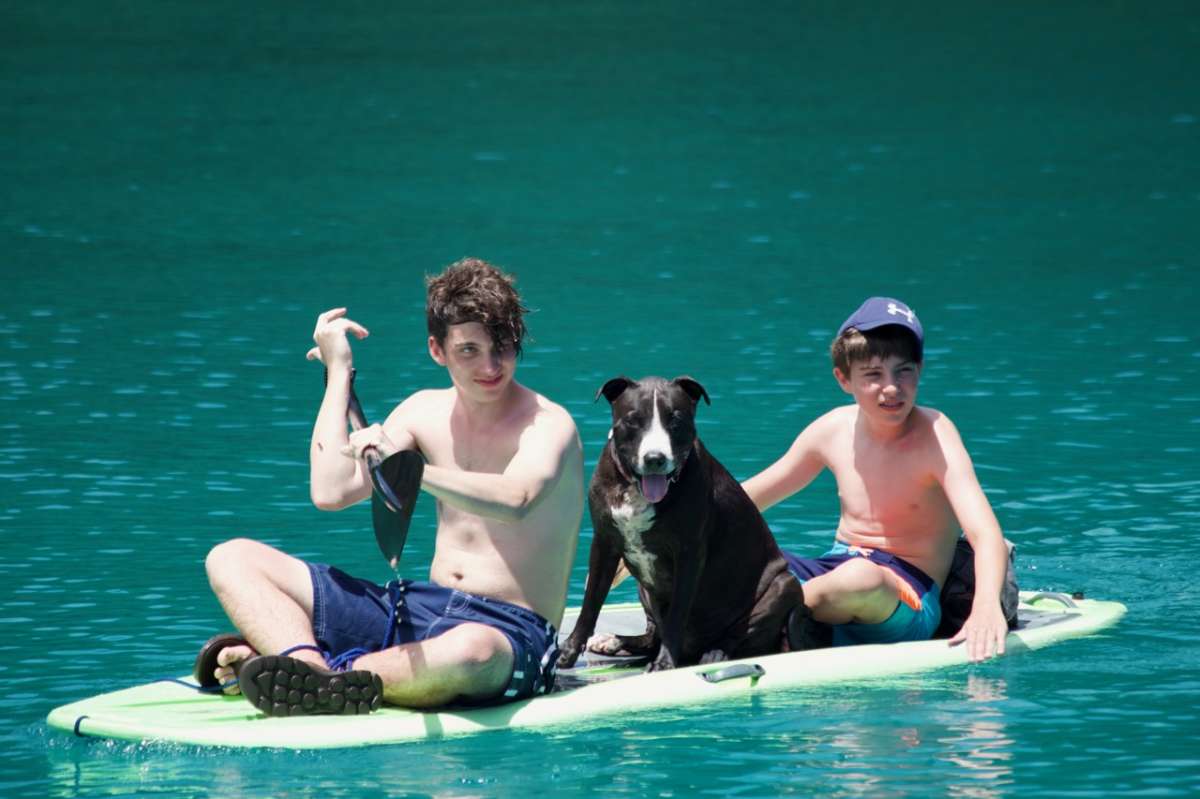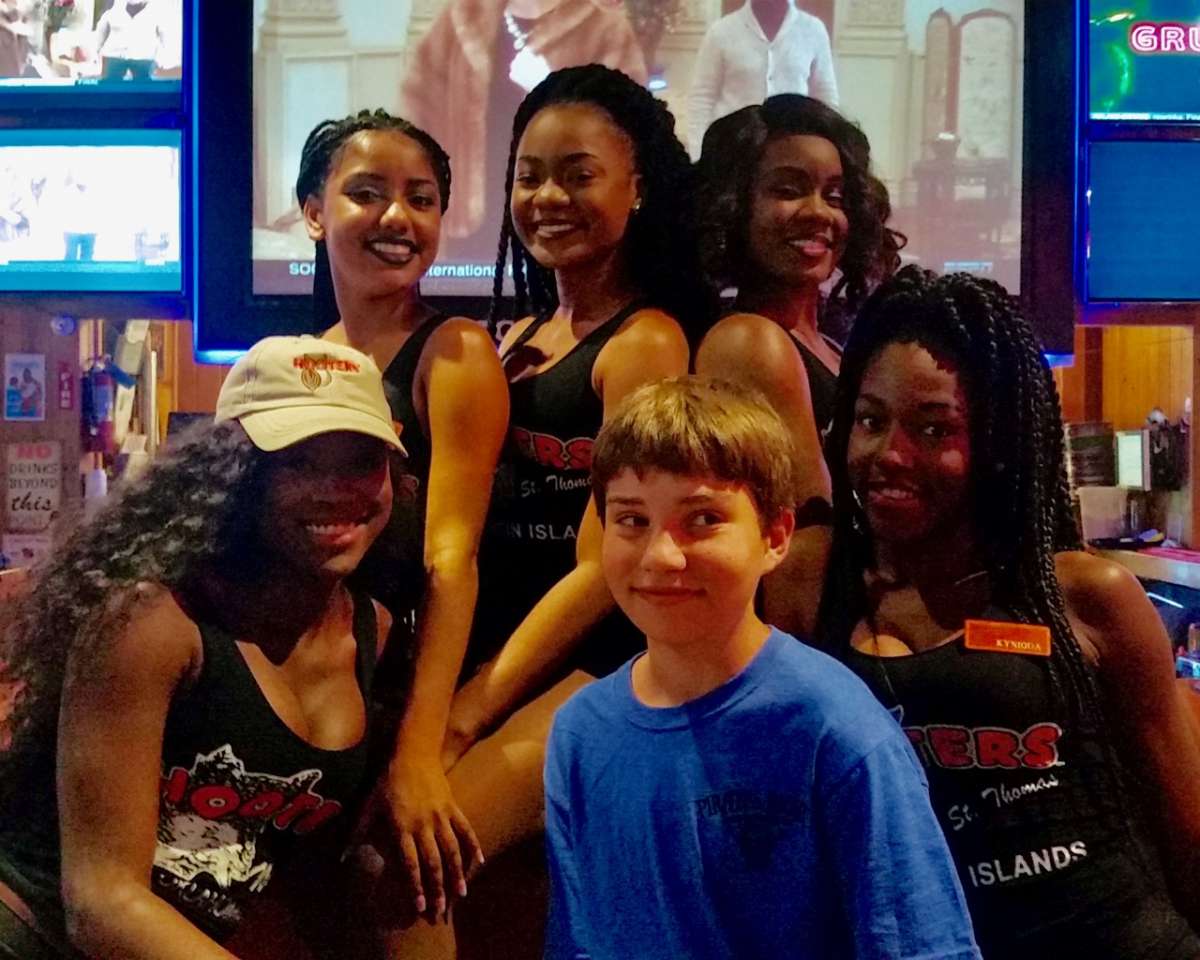 May 13-20 Manna to the rescue that saved one groups vacation!
When another boat canceled this group's vacation at the last minute. Manna came to the rescue with less than an hour from dropping prior guest to take on the Challenge of an unplanned charter. They did it with precision and with the spirit of yachting. Without question absolutely amazing! S/Y Manna and crew, you're nothing short of the best. Thank you so much.

Wayne and Emily,
Thank you so much for your hospitality this week as you shared your home with six strangers. It was such a treat to get to explore and experience BVI alongside you both. Wayne you're an excellent captain and added much to the humor and adventure of this trip. Sweet Emily, you have such a servant's heart and a gift of making people feel at ease in your home and in your company. You definitely added to the laughter also. Thank you again for taking us in with such short notice.
Sam and Sydney~

Emily and Captain "The Dude" Wayne,
Thanks for saving our family vacation! We couldn't have lucked into a better situation. Best week ever!
Dan and Tracey~

Thank you both for such an amazing week! We all had the best time on your boat. Each of you are so special. We admire you so much for how you enjoy the lives of others. I think we all can learn a thing or two from your selflessness. You helped create a vacation we will never forget. Next time will bring our little fur baby to hang out with George.
Carson and Marisa~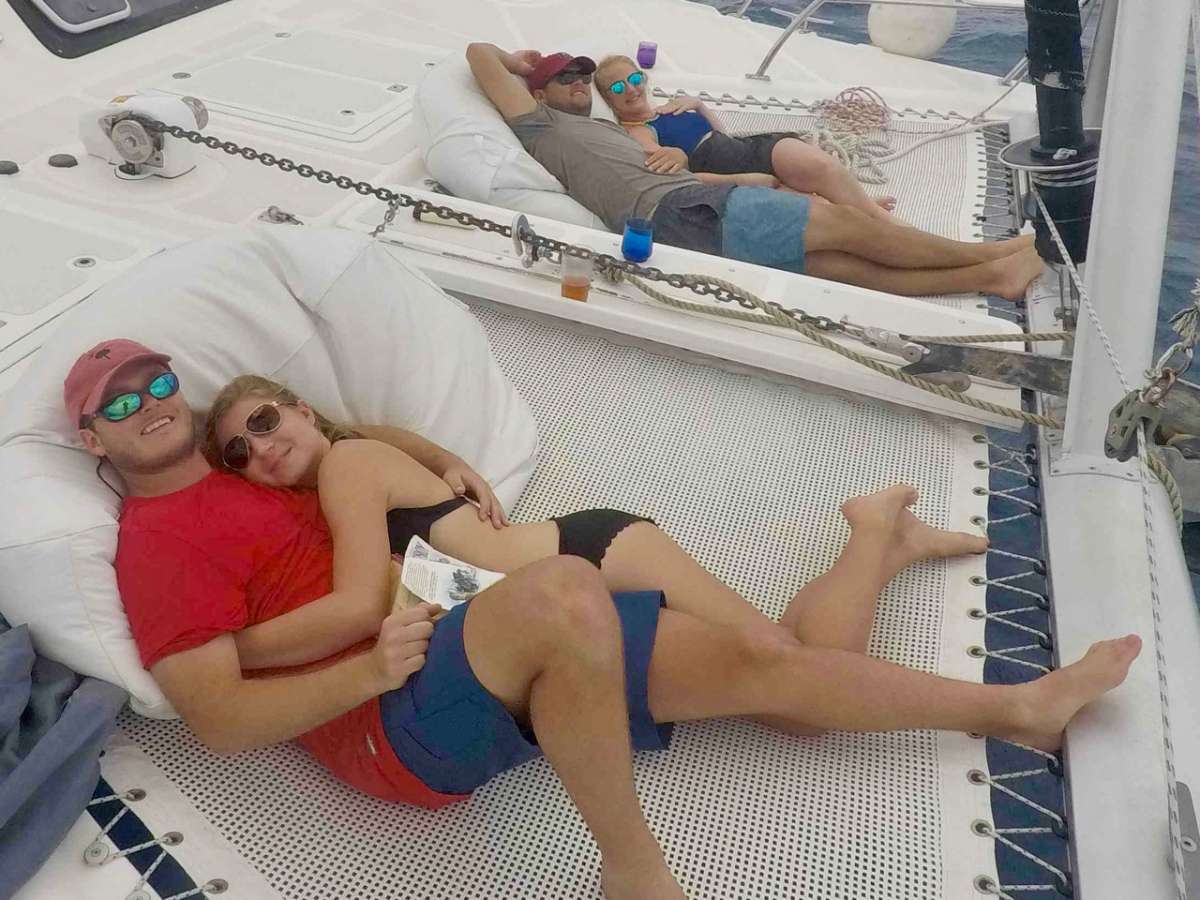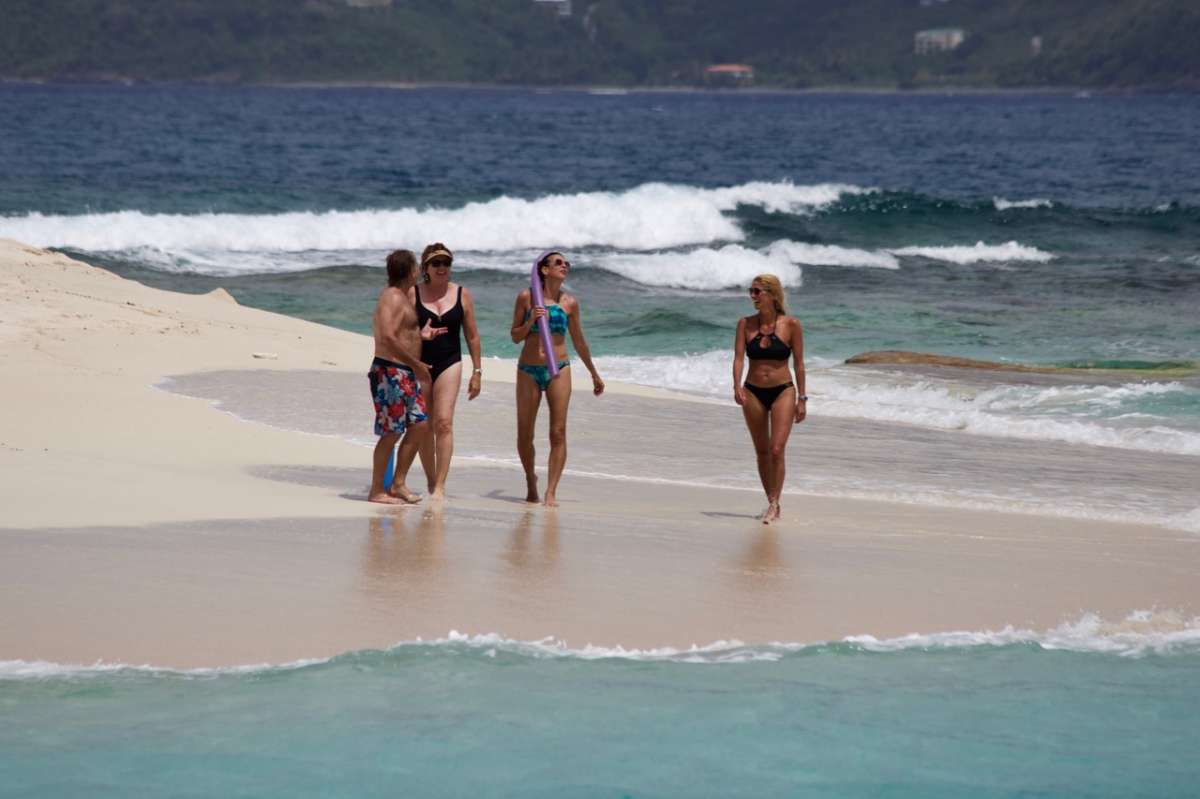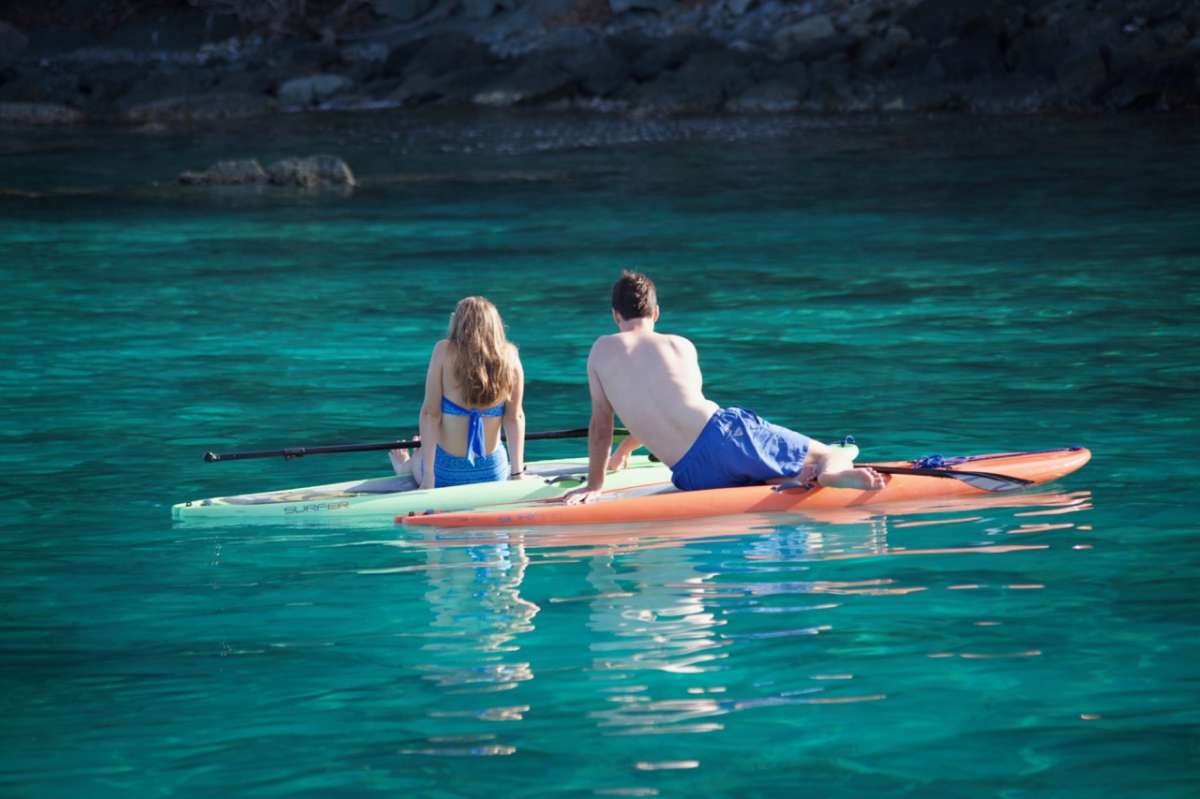 May 5-12 2017 Scuba Diving & Treasure Hunting
Group of four (Two couples) comments after a very enjoyable and relaxing week aboard S/Y Manna;

Wayne and Emily,

What an absolutely amazing experience/trip. We are so blessed to be on your boat sailing the BVI and getting to know you both. We immediately felt comfortable and spoiled. Emily your cooking was fabulous and hospitality over the top. Thank you both for taking us to all of the cool spots throughout the islands, for telling us the history of the area and being patient with our "minor drinking". We are all discussing our next years trip with you as no one compares. Wishing you safe charters to come.

Love
Ethan and Joanne



Wayne and Emily,

Thank you for a wonderful week aboard Manna. We were so comfortable on your beautiful boat and your hospitality was far beyond our expectations! Emily your food was fabulous and always planned with perfect timing. Wayne, thank you for always being ready, willing and able to entertain us with whatever activity was our whim of the moment. We hope to stay in touch and come aboard another time.

Thank you
Marshall and Carolyn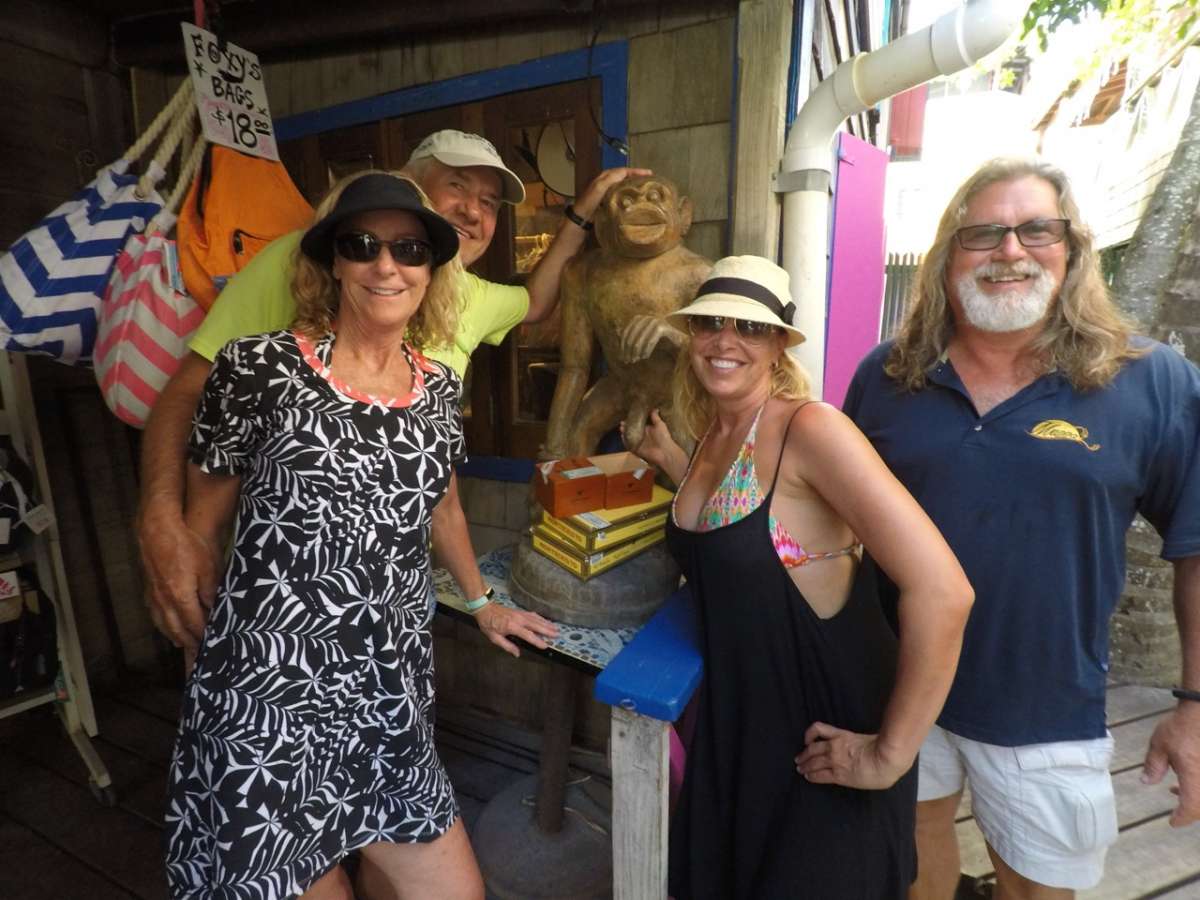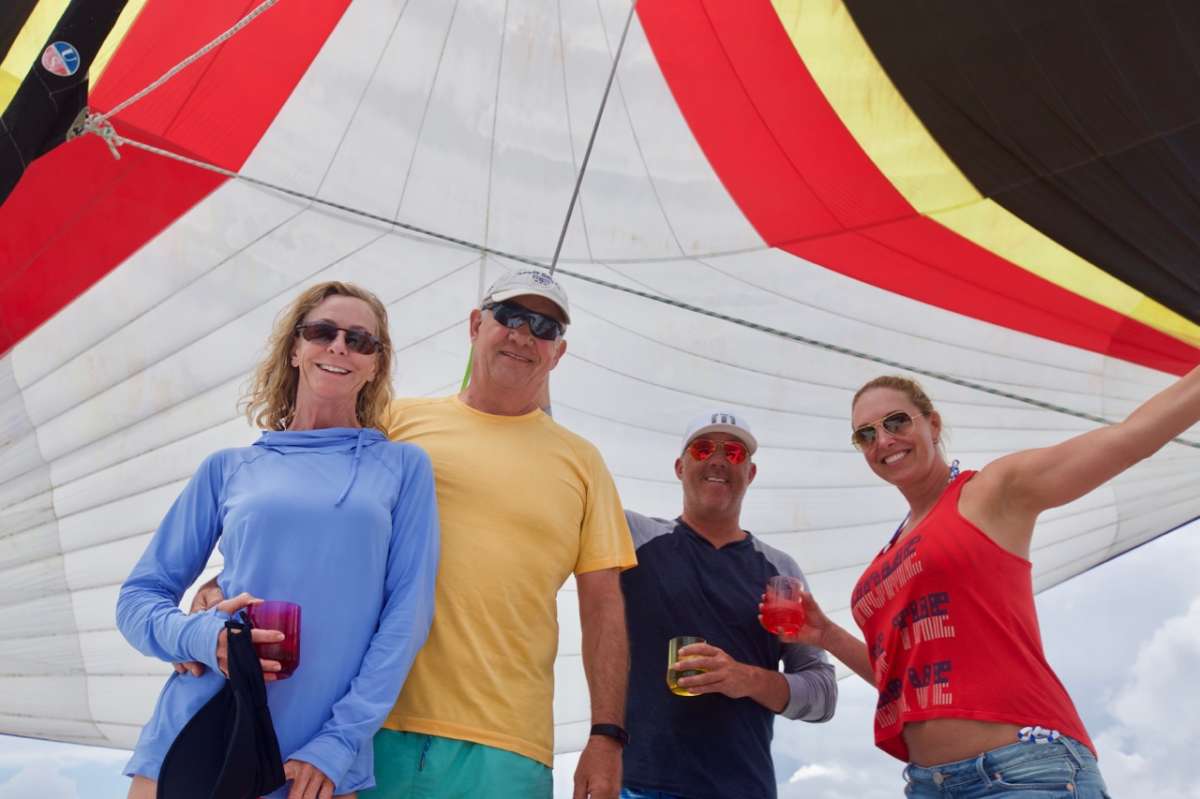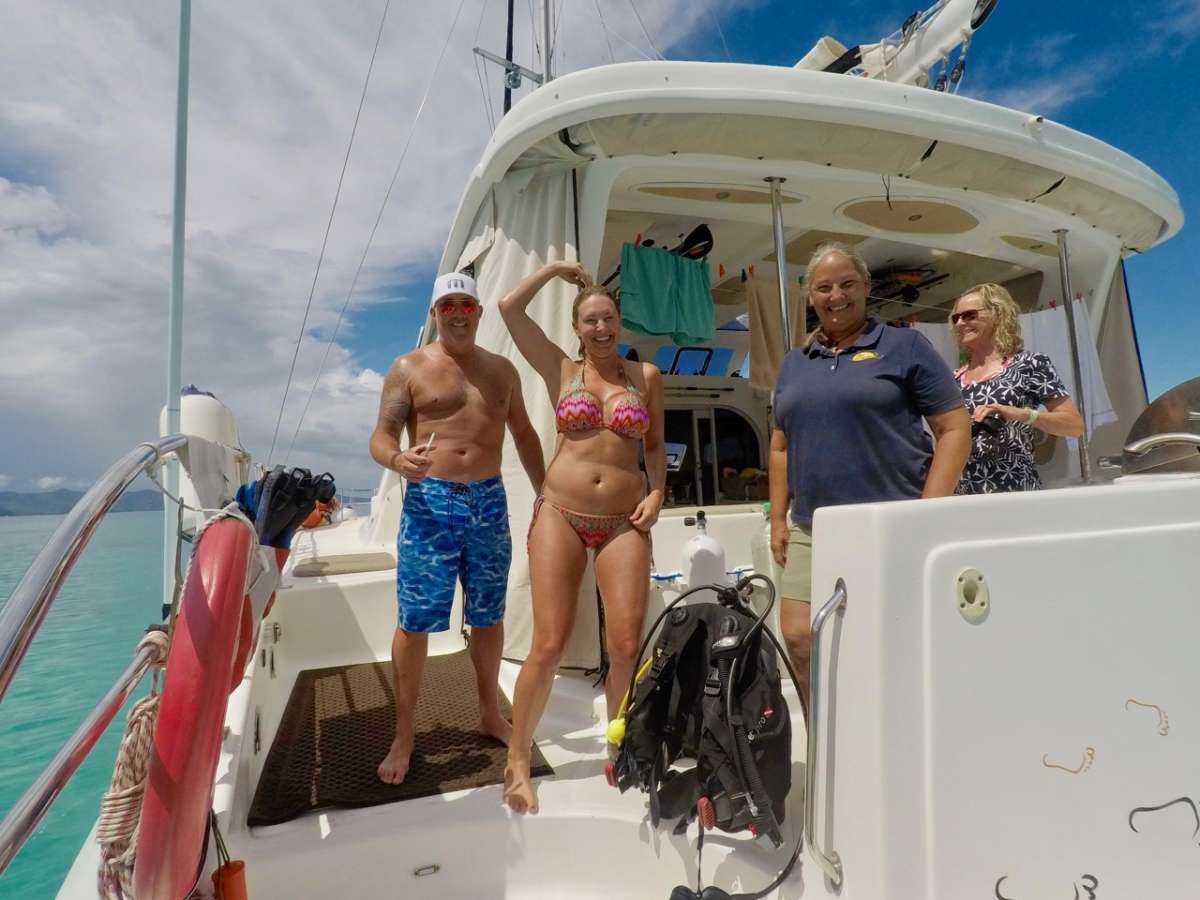 April 5-18, 2017 Puerto Rico & The Spanish Virgin Islands
We knew when we planned this trip we would have a good time. But we never dreamed it would have been this amazing and wonderful!. Each day was a new adventure and memories created that we will never forget. Thank you for everything! From the all the great Scuba Diving, snorkeling, sub-winging, shopping, games, laughs and the amazing food! We really can't say enough, thank you!
Dalton and Jamie~

What a perfectly named vessel for our experiences this week: Manna! We were fed bountifully in every way possible -physically, spiritually, recreationally, and emotionally! The food was fantastic; the company was inspirational; the play was refreshing, and the pace was restful and soothing! We've never feasted better on a trip! Our deepest most gratitude thanks to you and your vessel.
Fair winds and Gods speed,
Ron and Katherine~

Once again the most wonderful, exciting, and relaxing trip! Thank you so much for a needed to make your guests feel welcomed and pampered- yet like we are at home! The lobster hunting in the Spanish Virgin Islands this time was really a special treat and we hope to get to do it again! The food as usual was first class and five star. We only return home to start planning the next trip! Thank you thank you thank you! Can't wait till the next trip.
Happy sailing,
Dan and Regina~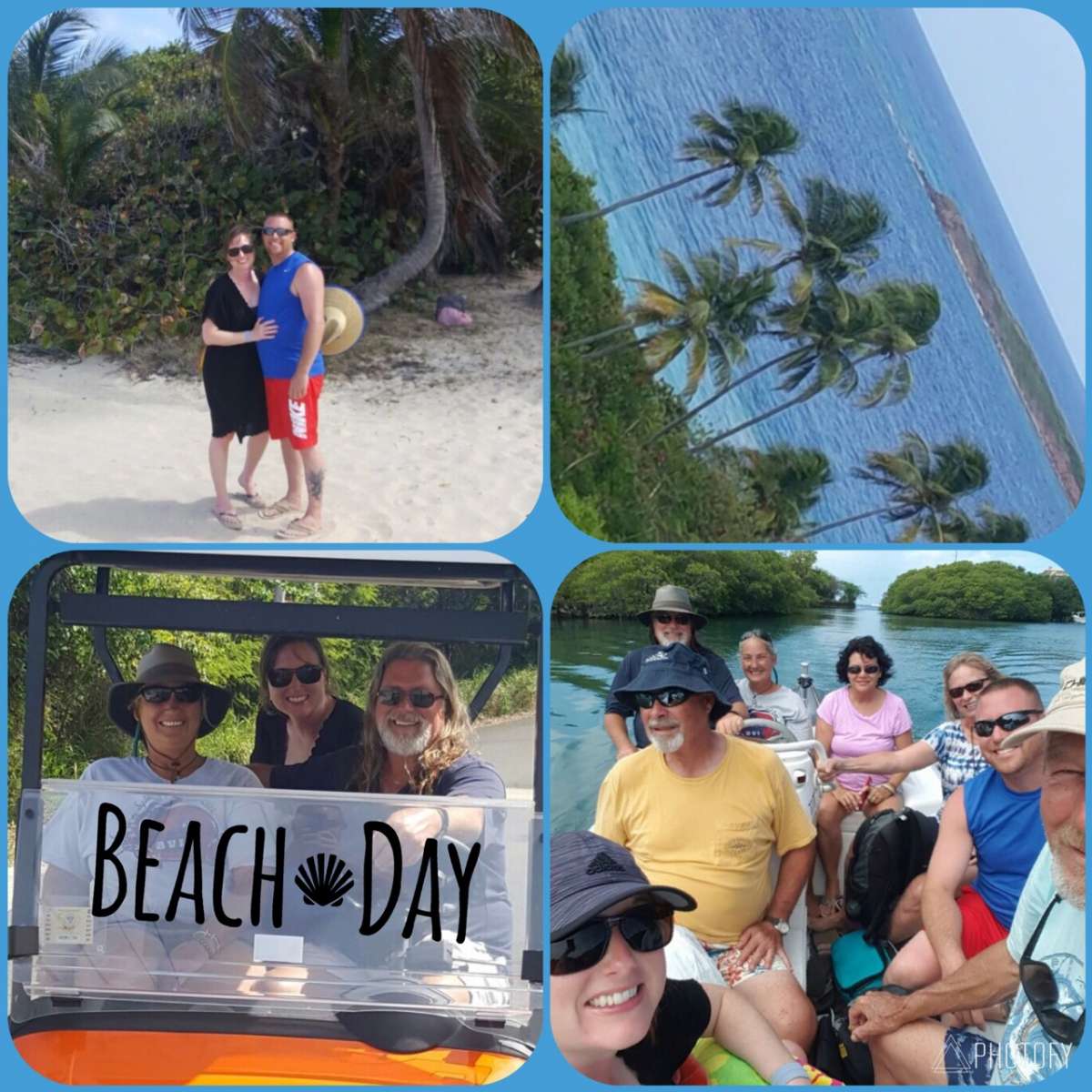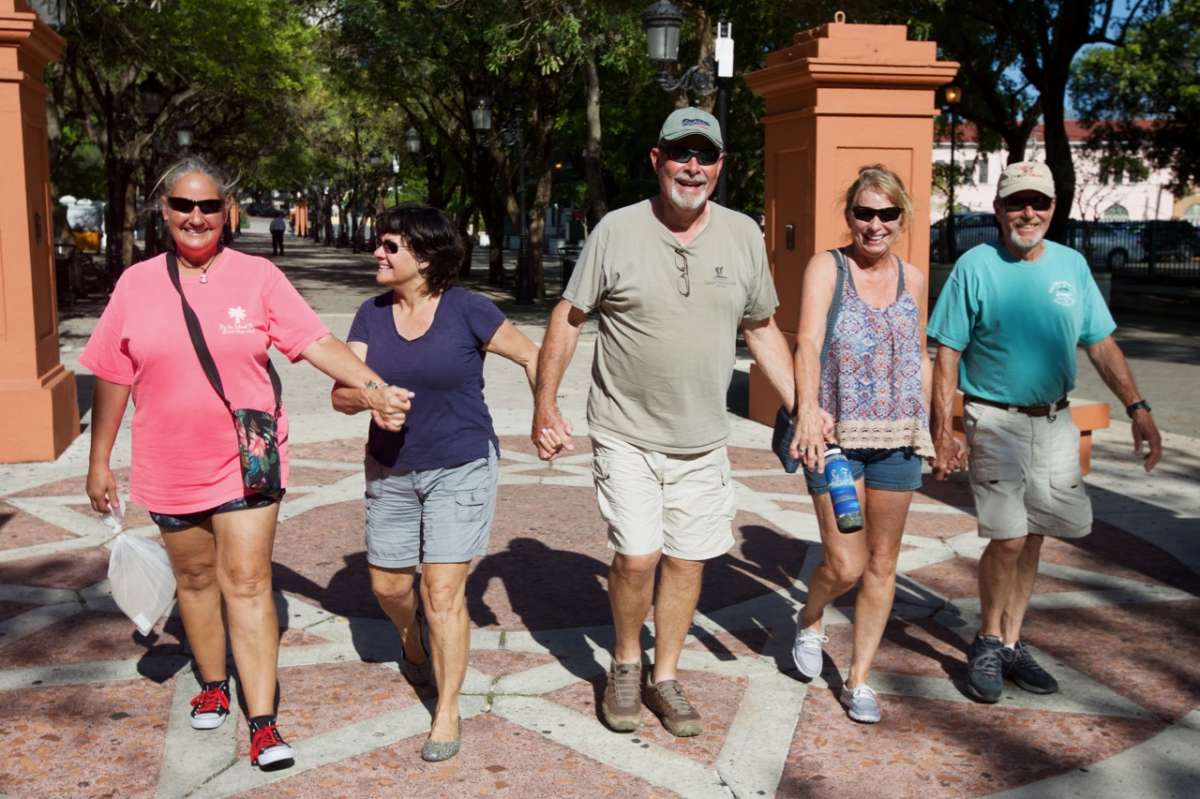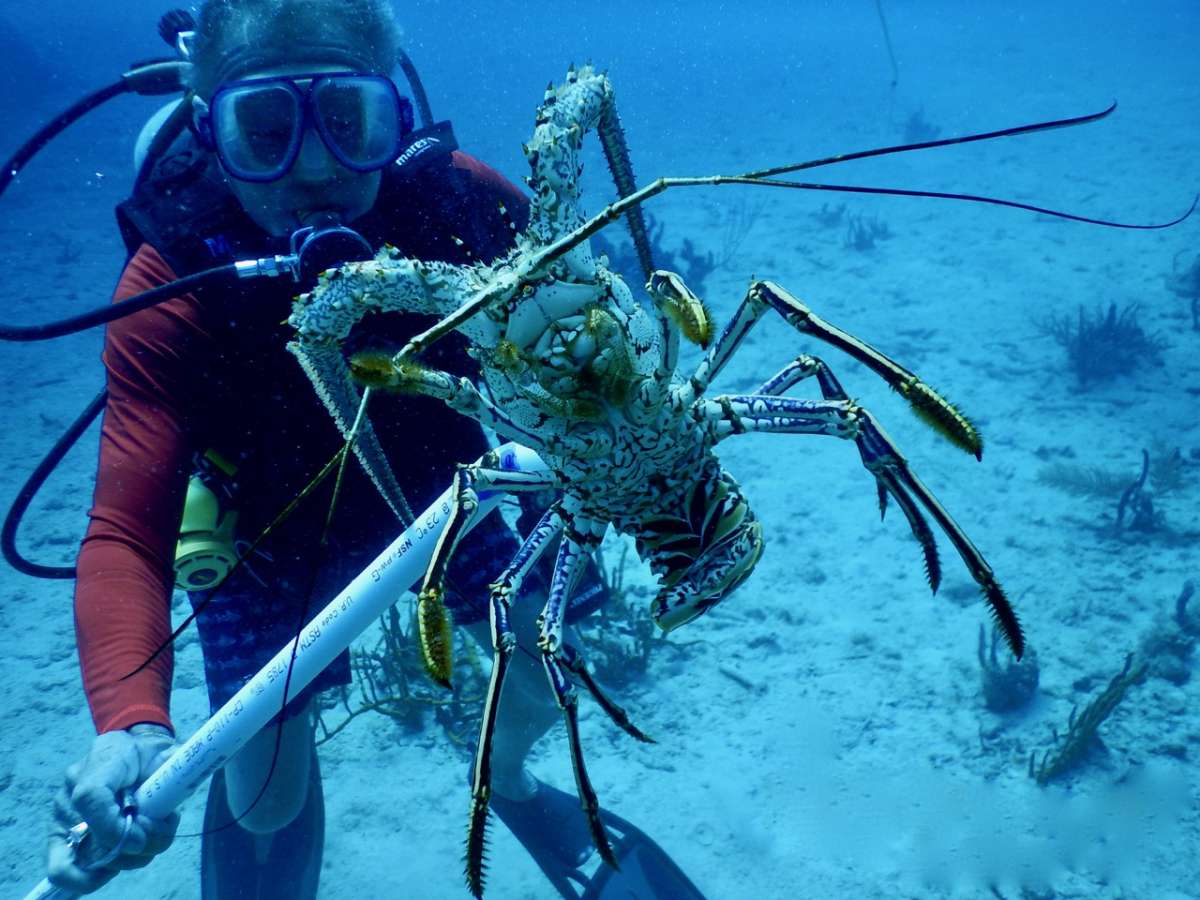 Mar 11-17, 2017 Caribbean Texas style
Wayne and Emily,
Thank you for being such gracious hosts aboard manna. We had an awesome adventure! We loved getting to know you both. Captain Ron, I mean Wayne, thank you for taking us snorkeling, skiing, wakeboarding, sub-winging, and who could forget the tube ride!!! The boys loved it! Thanks for making this a special trip for them. Emily, we absolutely loved that Texas meal package. It was all delicious. Again, thank you thank you for making this trip a wonderful experience. We want to come back if you'll have us. We love your servants heart. Take care, travel safe and please let us know when you'll be coming thru Houston.
David and Karen~

Thank you, Wayne and Emily, for an adventure on the water!
Matthew~

Wayne and Emily,
I have had the time of my life this past week. Thank you so much for pouring into us, taking care of us, and sharing stories. I couldn't have imagined a better trip with a better captain and crew. I am so thankful for everything you have done for us this week from cooking the food to pulling us behind the boat. I hope and pray we cross paths in the near future. Again, thank you for your hospitality and genuine care you showed me and my family.
Michael~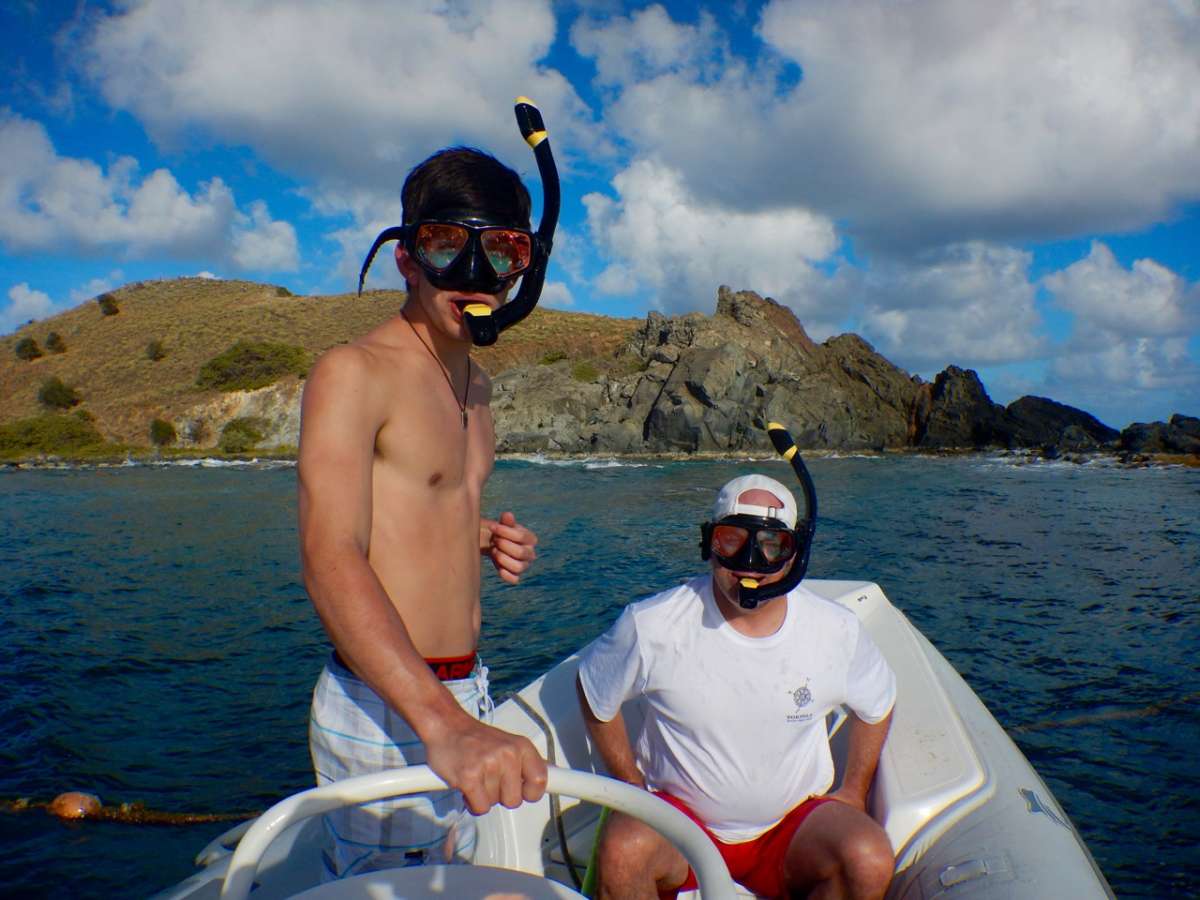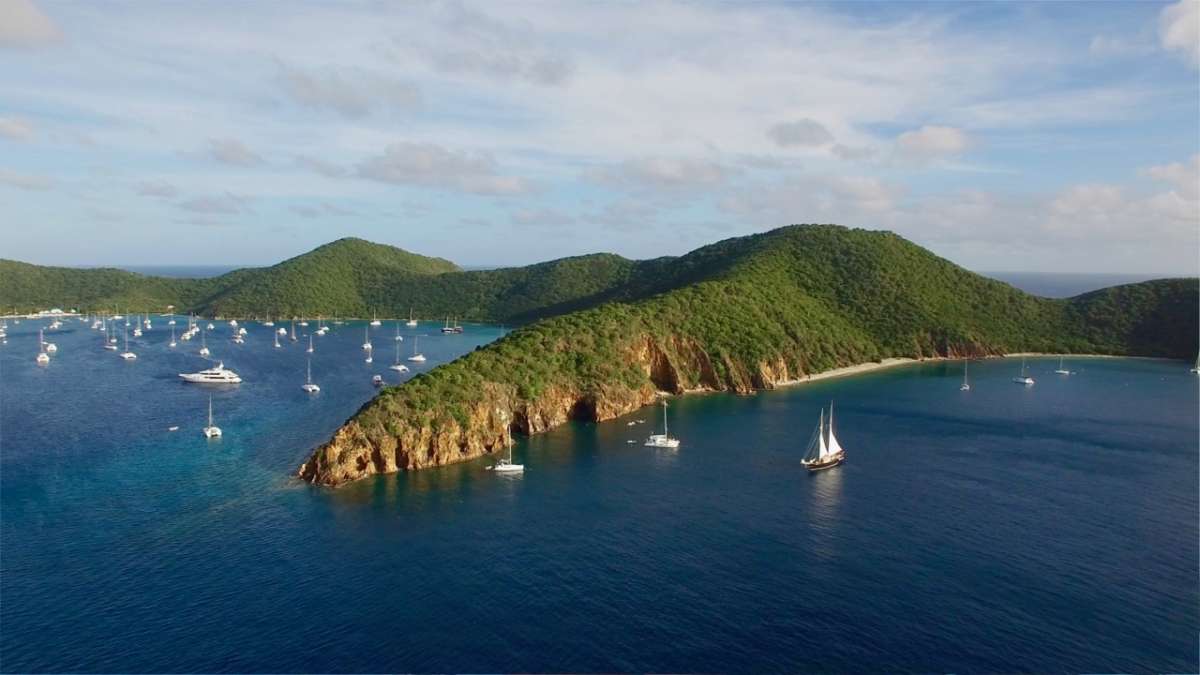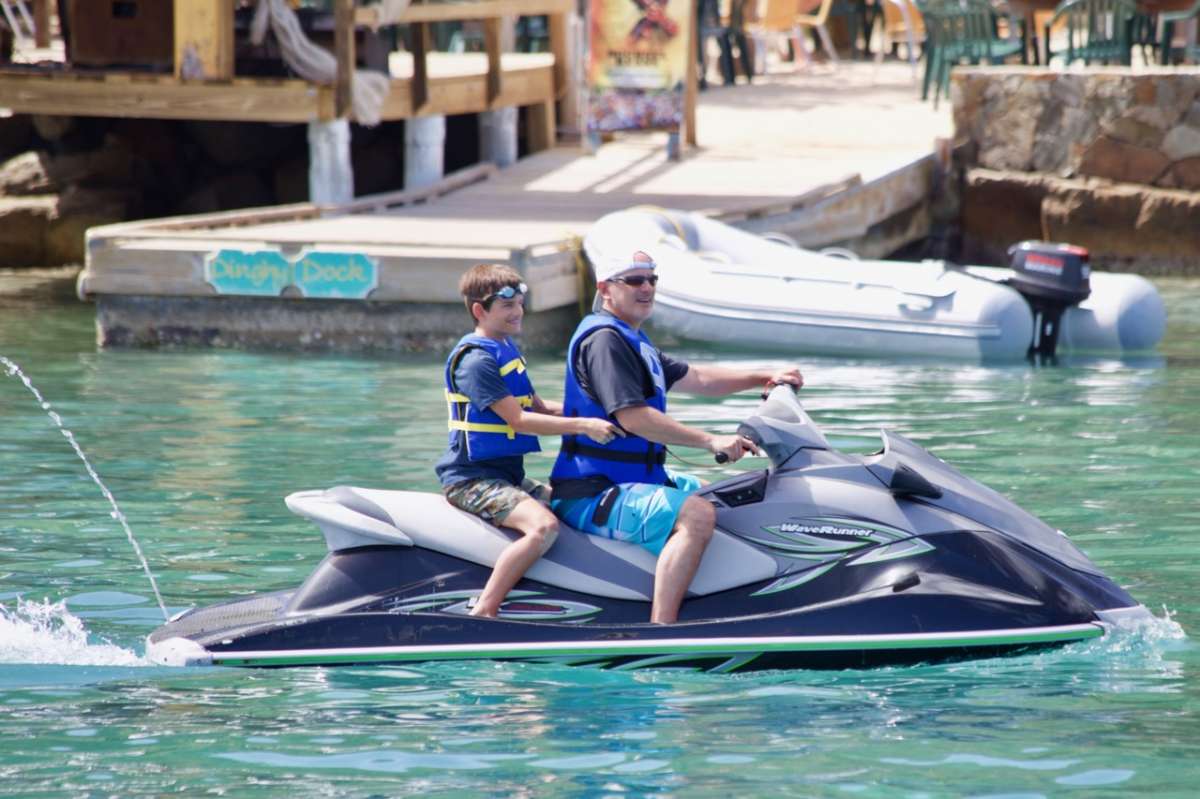 Feb 27 - Mar 6, 2017 Looking for that spice of life!
Perfect is not a good enough word to describe your ability and passion to lead us on an amazing vacation journey. Kim and I would like to thank you for a fabulous week. It is one we will forever remember! So appreciative of your accommodating our needs, as we know how challenging it is to satisfy our six people. Your infectious enthusiasm and flexibility made our trip that more special. We couldn't have asked for a better vacation on board manna.
Steve and Kim~

Thank you so much for being such wonderful hosts. We've done this trip a few times and I'd say it takes a lot to impress us but we were more than impressed with the food, the dives, the sailing, and the water sports! You were always ready to assist us with everything we needed and wanted.
Nico and Elyse~

Thank you for the amazing adventure! We had such a great time! Wayne, the dives were so beautiful and thank you for your patience with the wakeboard. Emily, your food was so good, we love your spices, LOL! And those desserts, yummmmm, our diets start tomorrow. Thank you for your hospitality and for spoiling us, we loved this vacation! We wish we could have met George, maybe next time. Thank you! Thank you!
Adam and Shevaun~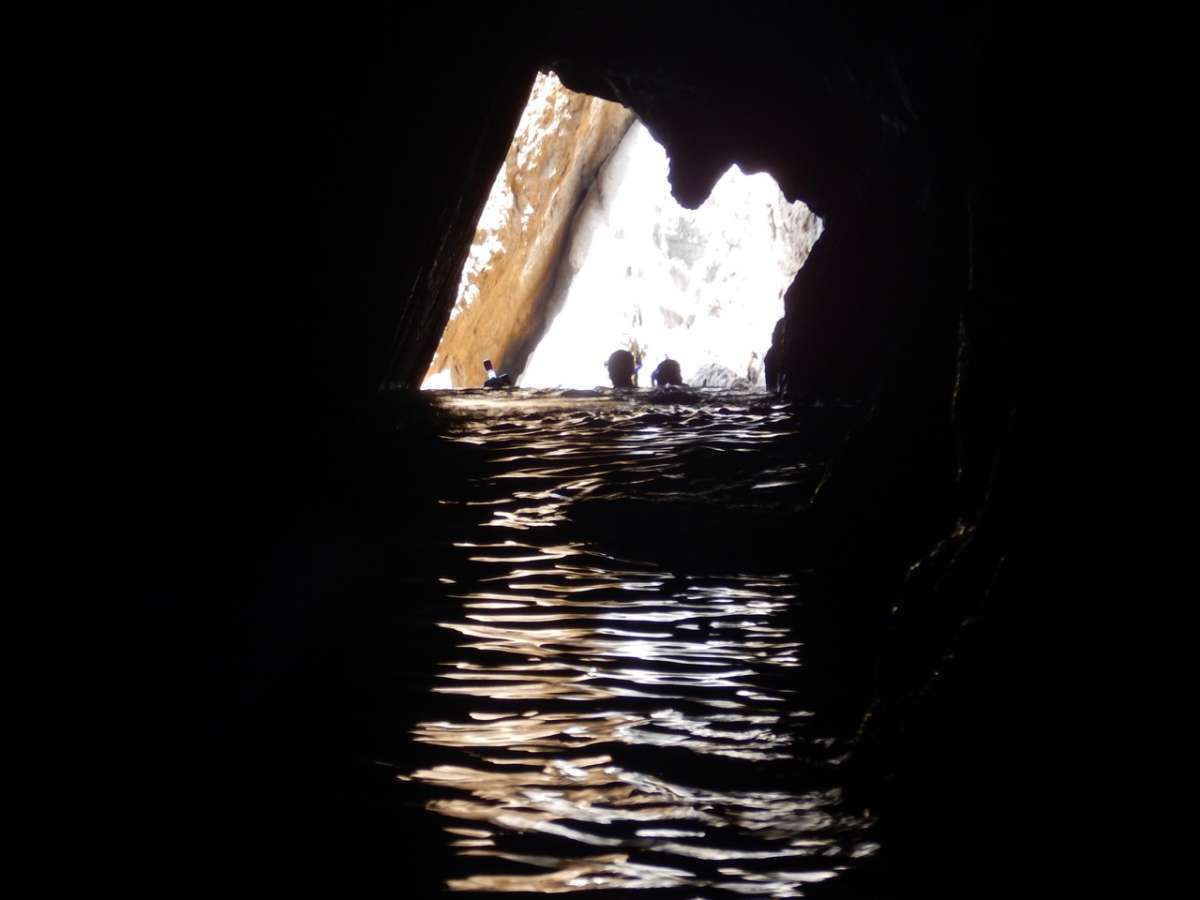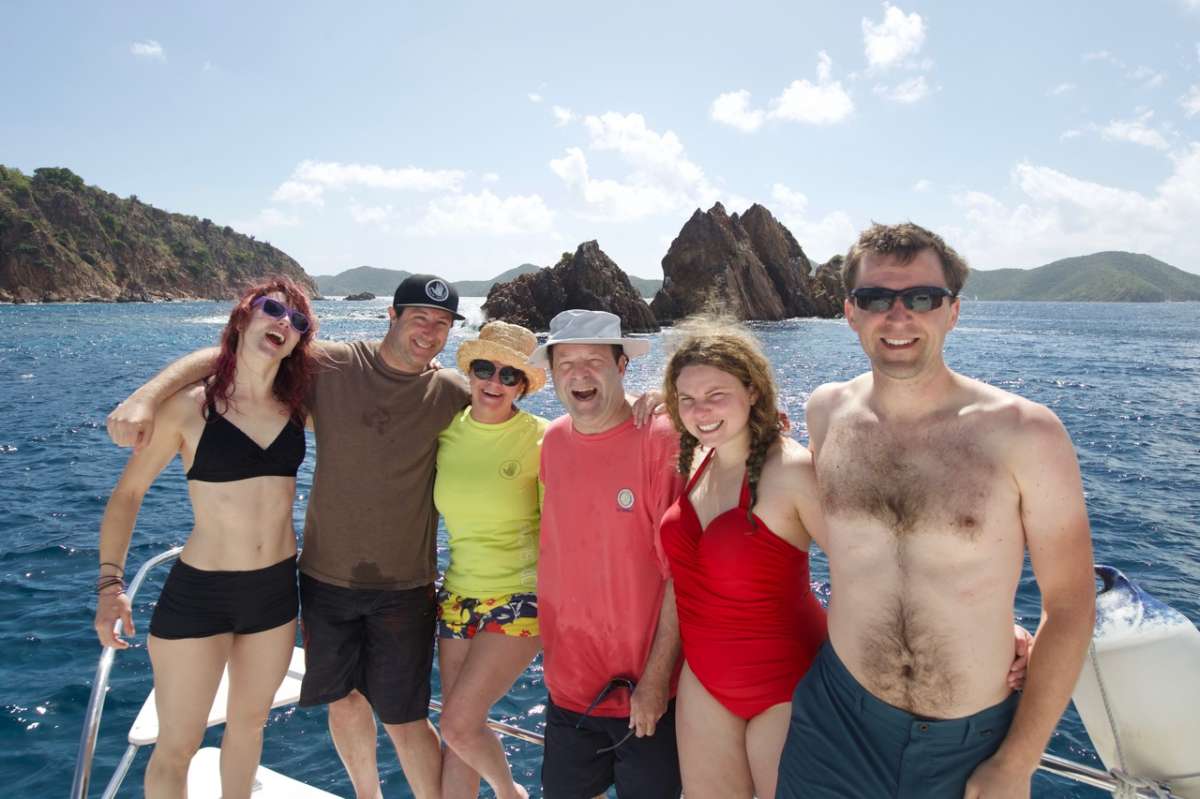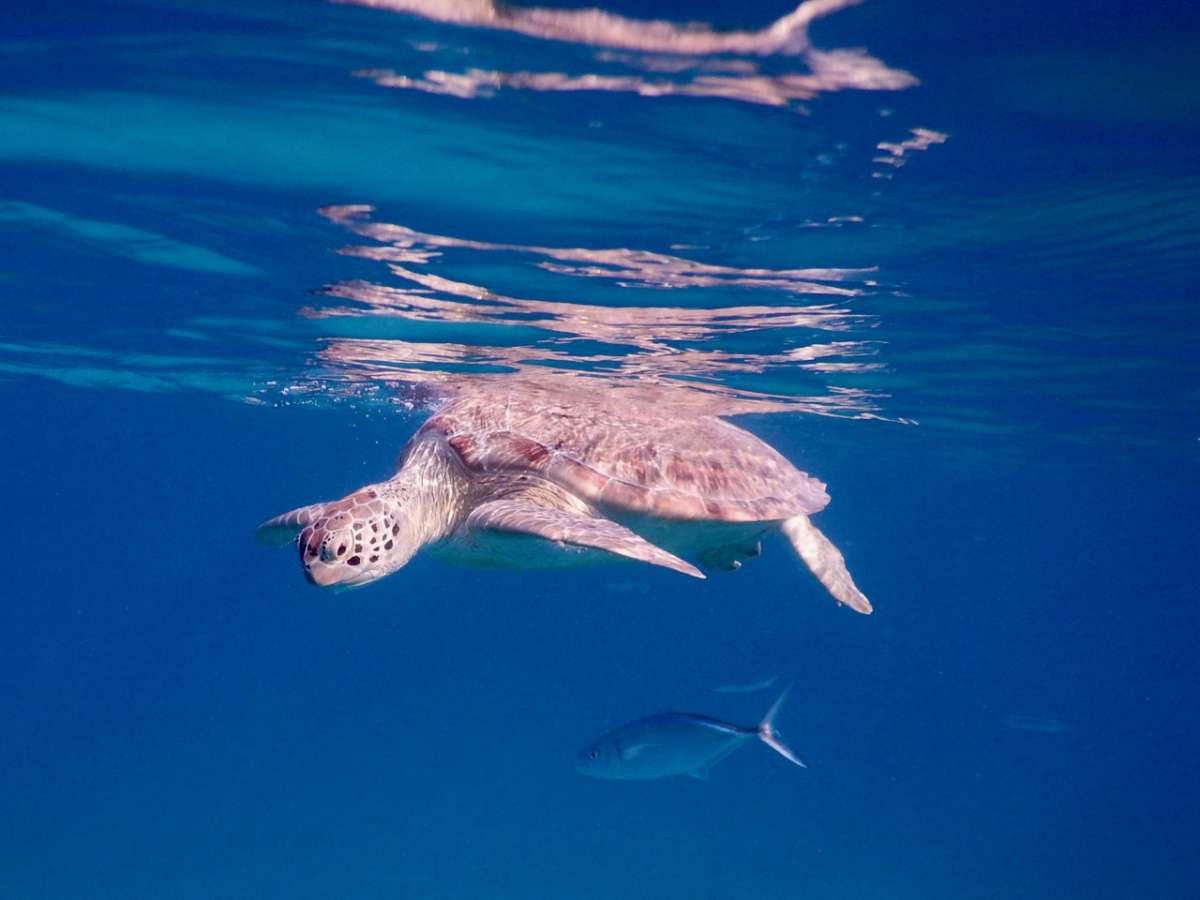 Feb 19-26 2017 Six adventurous guest in BVI
While, we had a great trip! You both were awesome adjusting to our rather eclectic motley crew. I appreciate very much all of the flexibility and accommodating the varied interests. May there be many jet skis in crew dog George's future! Woof… Smooth sailing to you both in the future and thanks again for your hospitality.
Owen and Mary~

I had such an amazing experience on manna. All of the food, the diving, the water-skiing, wakeboarding, riding the subwing, and especially hanging out with George! We got everything we could have possibly wanted out of this trip. Thanks for being so generous and accommodating. Next time we'll take the cannon down towards Venezuela and take on some pirates!
Ben~

Thank you for the amazing experience! From delicious meals, beautiful dives, water toys, and laughs-we had such a good time!!
Caroline~

A poem for Wayne and Emily -----Mike~

At the end of this sentence, rain will begin.
At the rain's edge, a sail.

Slowly the sail will lose sight of islands;
into a mist will go the belief of harbors
of an entire race.

The ten-years war is finished.
Helen's hair, a gray cloud.
Troy, a white ashpit
by the drizzling sea.

The drizzle tightens like the strings of a harp.
A man with clouded eyes picks up the rain
and plucks the first line of the Odyssey.
By: Derek Walcott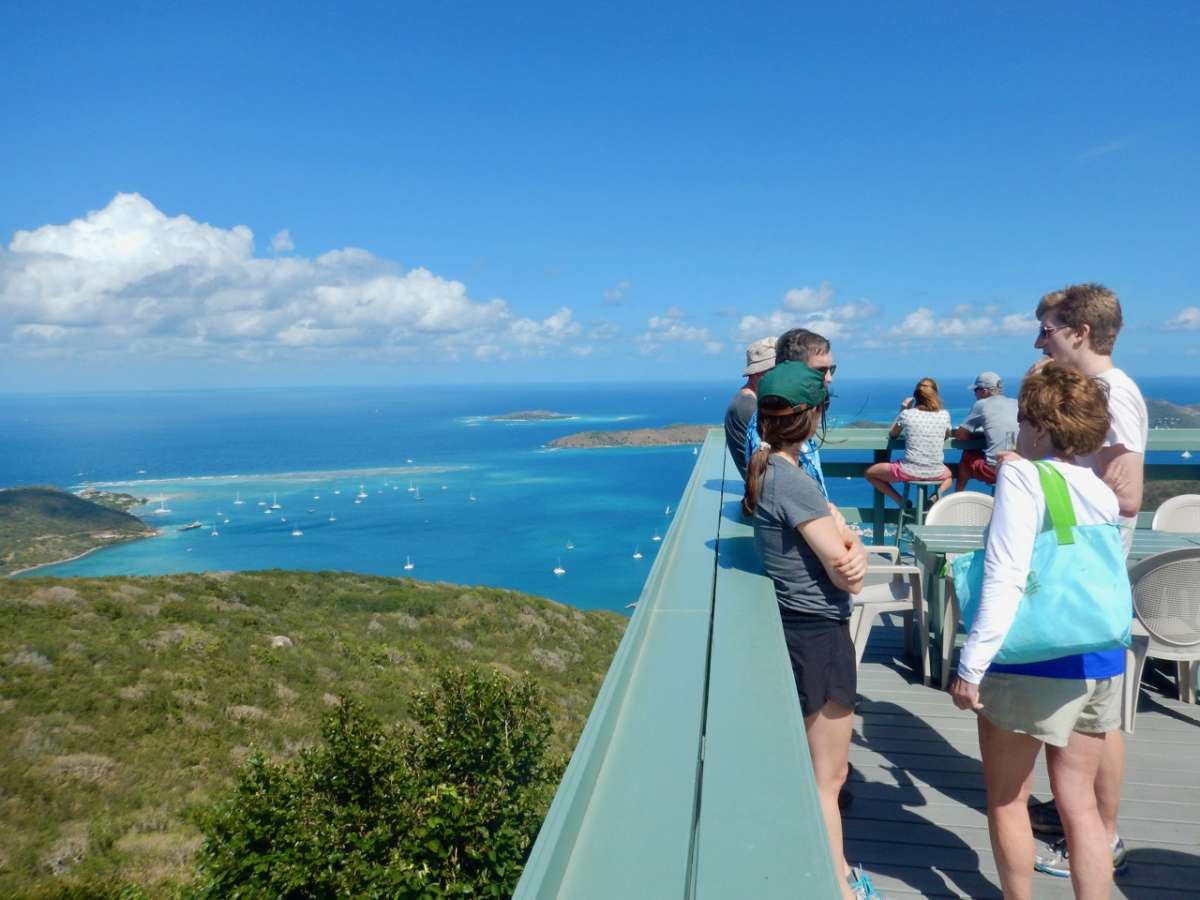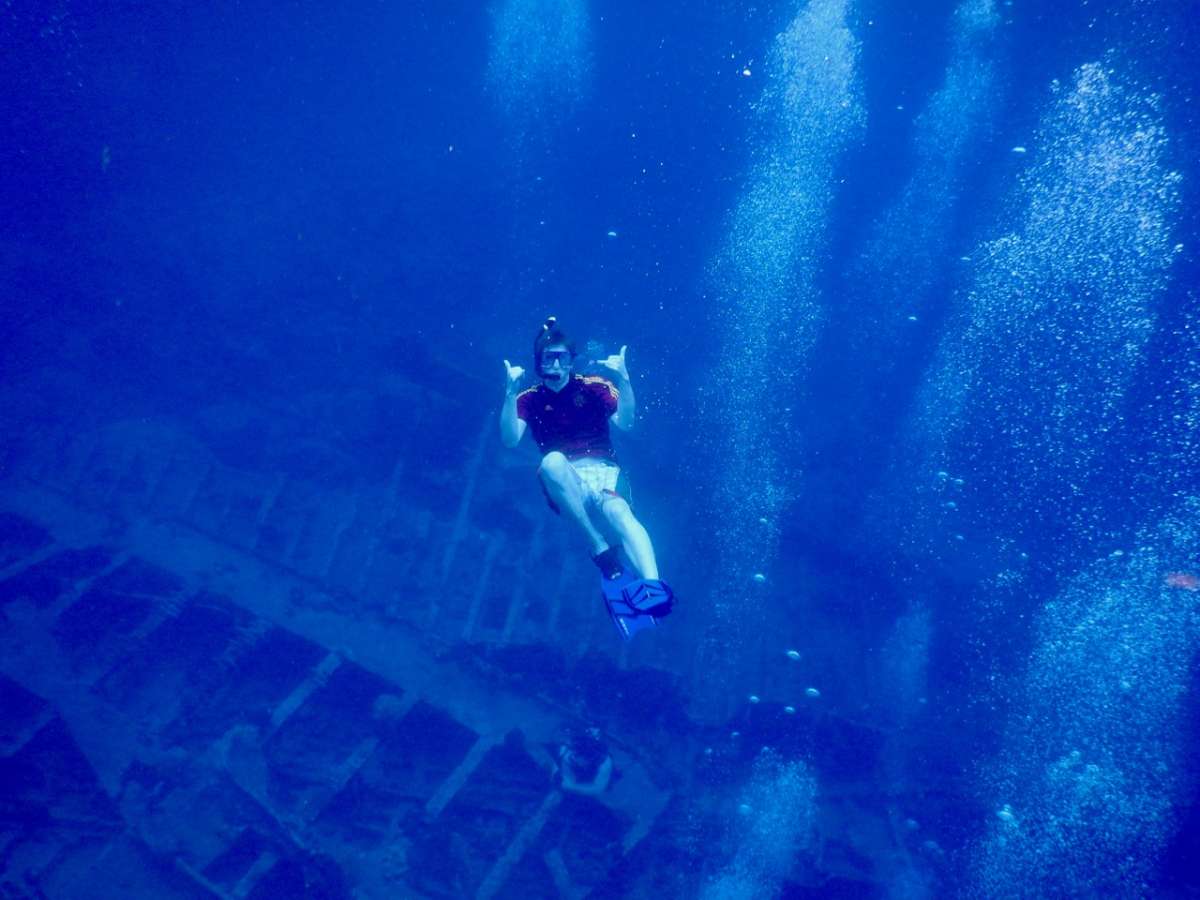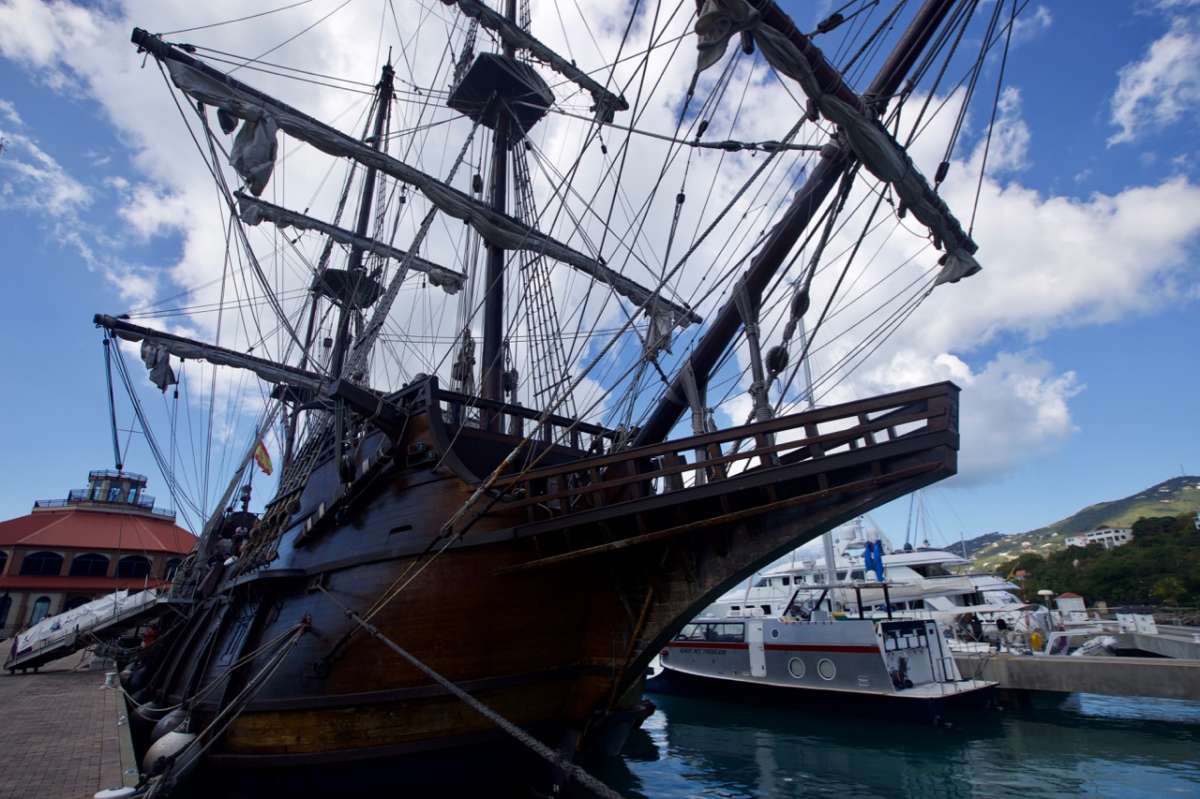 Feb 12-18 Half board with 8 guest
Words cannot describe the truly amazing and fantastic time we had! Food, friends, sun, and sailing the seas with the best! My memories will be forever in my heart and soul. I now know good people walk the earth but the best sail the sea! Thank you for being so gracious and accommodating for every little thing. Truly the best vacation anyone could ask for. Hoping for repeat!
Wendy and Bill~

Thank you for our fabulous vacation. Your food and hospitality are second to none. We had the best time ever!! We will to see you in the future. Wishing you both the best.
Rod and Stacey~

Thank you so much for the amazing week! We have been on many trips in the past and none of them come close to this one. It was amazing as well as the cocktails. Fun times had by all! Hope to see you soon.
Jill and Dave~

Amazing! Sums up our entire week. The food and cocktails and company were top notch and this was the best vacation ever and we will see you again.
Pat and Julie~

Email received a few weeks later;

Hello Emily and Wayne,
I just wanted to thank you once again for taking us into your home and making us feel so welcome. This was a vacation I had been dreaming about for years and I had extremely high expectations, and you far exceeded them.
I am attaching some music (Meat & Taters) for your listening pleasure.
The first song is Caribbean Love. It was the first song I wrote that had any Caribbean flair.
The second is called heaven and it is basically a dream I had of taking a boat through the Caribbean, that incidentally, you helped come true.

Thanks again,
Dave~

Just a note to say thanks again for our best vacation ever. We have only been home a few days and hated to put on "real" clothes for work on Monday. You run a terrific business. We have always talked about moving to the Caribbean some day after our moms no longer need us. After our visit it seems we can make that a reality. We would love to sail Puerto Rico with you sometime. If a short week comes up or you have a last minute opening, Pat and I can usually make a quick trip. We would love for our kids to experience your Manna as well.
Pat~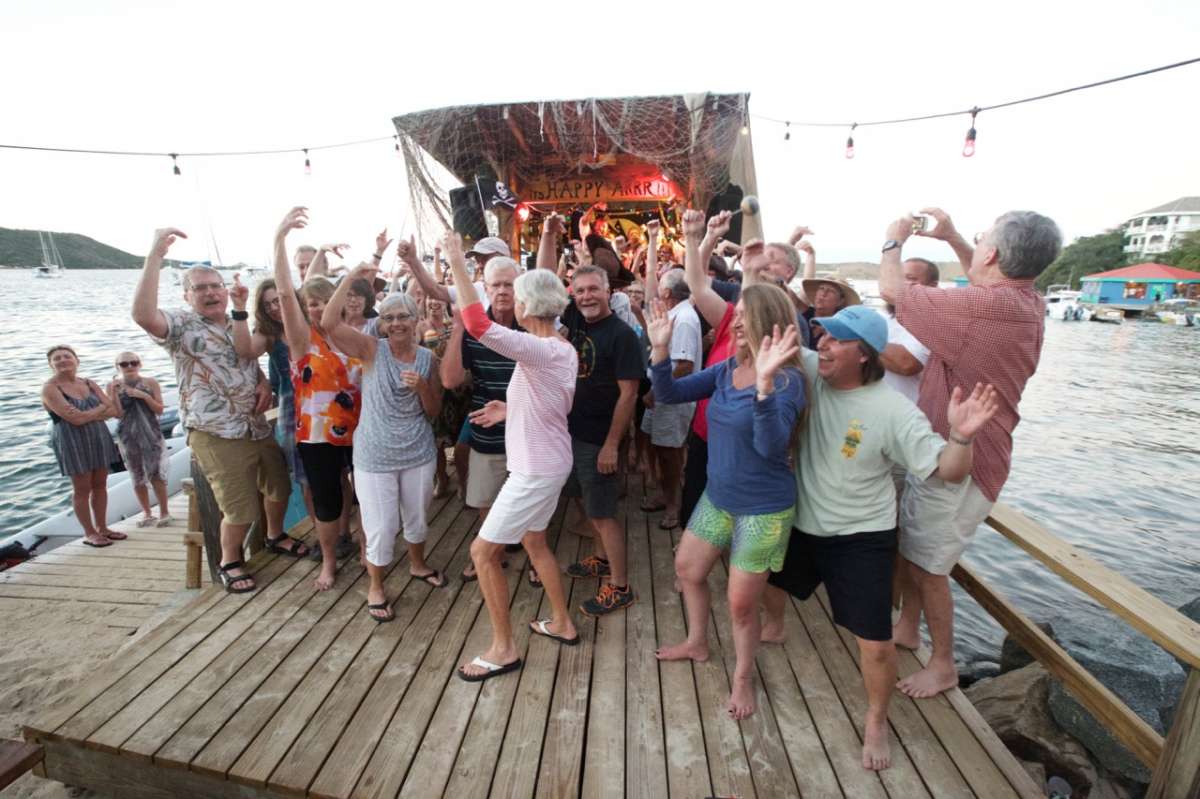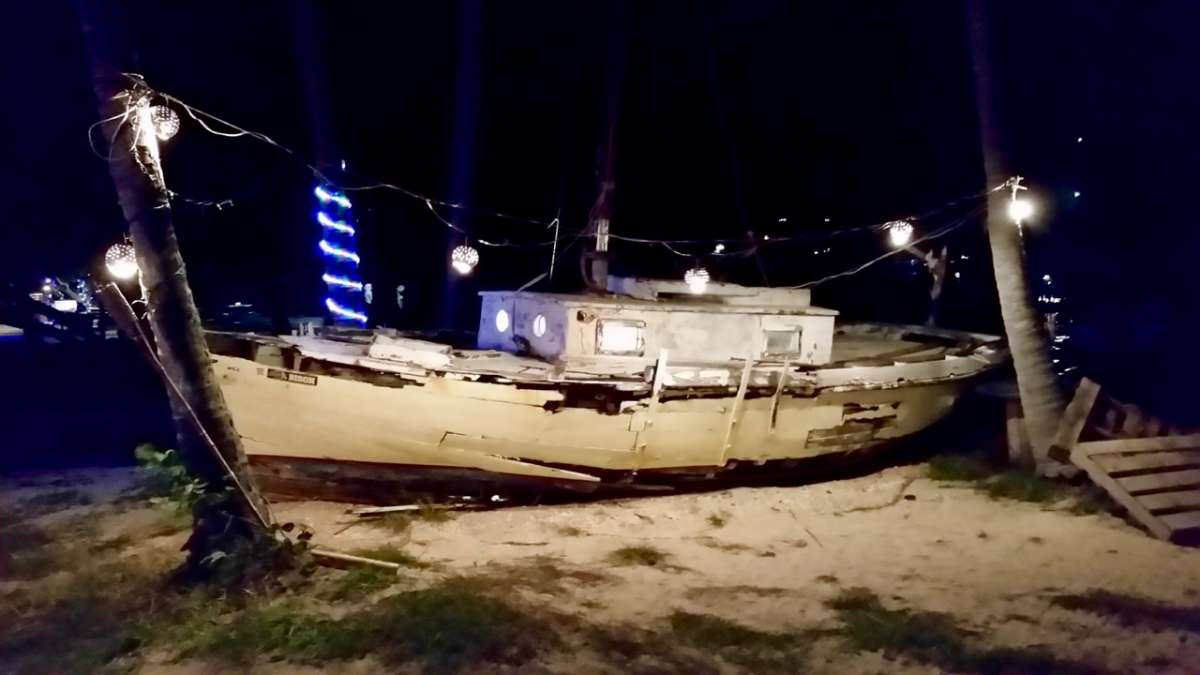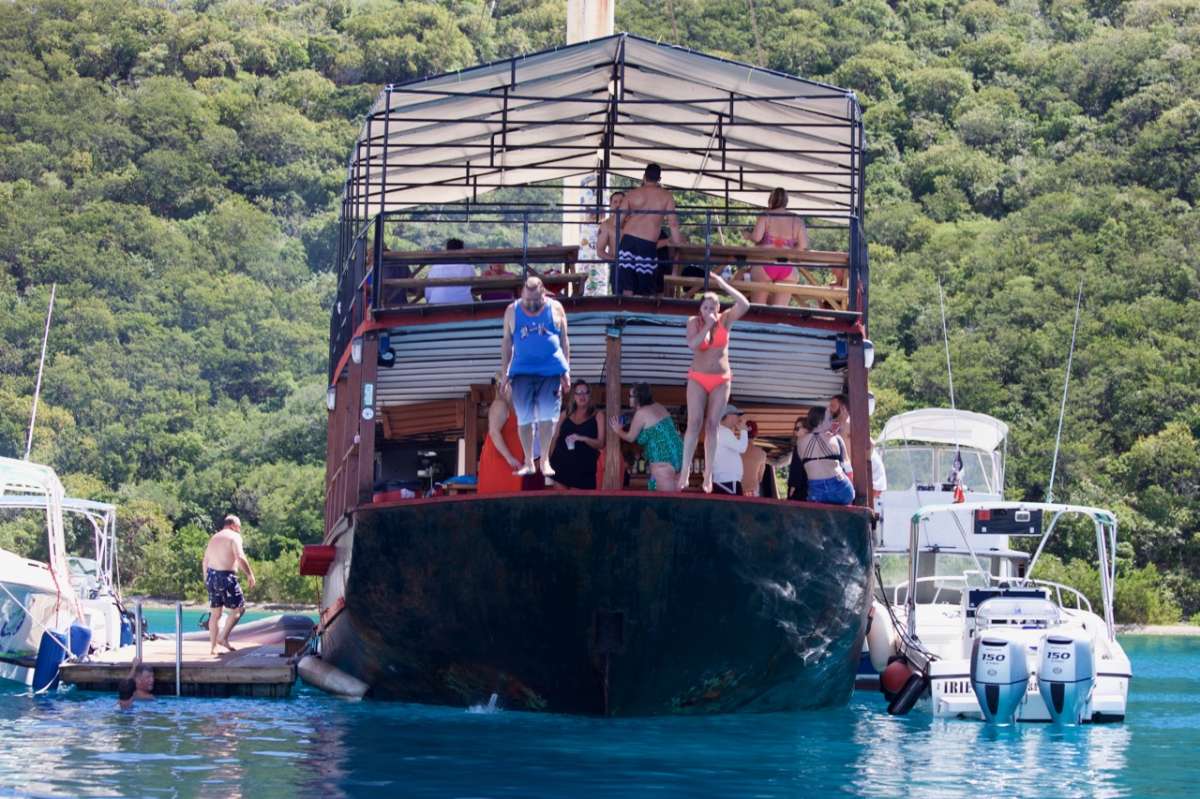 Feb 4-11, 2017
What a fabulous week it has been! A dream really! We loved sailing away with you. Emily, thank you for your delicious healthy meals. Wayne, thank you for keeping us up on all the history and fun facts. Loved, loved, loved the showers. The beaches were amazing! I had never felt more welcome and on someone else's boat or home. Robert fell in love with snorkeling and wants to come back and dive. We love you!
Rob and Amy

Where do I start? This has truly been a trip of a lifetime. I have loved every minute of it. Just wait, we will be back with all the kids also. I can't wait for them to meet you. In this last week, I have grown to love both of you. You two are amazing! I would love to make a trip to Haiti with you. I love your spirit and the light of Christ you share! I wish you both the best in all you do. Can't wait to meet up with you again. Thank you for making this the most amazing trip I have ever been on. And the food! Holy Cow what I would do to just take Emily home! In fact, please come visit us. We would love to have you. I'll give you a phone number when I get a new phone since mine is on the bottom of the ocean. Love you both.
Tiffany ~

Thanks so much for an amazing week! I've been wanting to take this trip for years, and I'm so glad I found you two! I had high expectations and you exceeded all of them. Thanks for everything. I loved it all.
Tyler~

I was not sure what to expect when we booked this catamaran. I can say it was the best vacation I have ever been on. We owe it all to you and Emily. You are so accommodating and took us wherever we wanted to go and do whatever we wanted to do. Emily's cooking was amazing! Breakfast, lunch and dinner and also snacks were perfect. This trip that they did my expectations about far. I can't wait to come back and bring the kids. Thank you so much for putting up with us and making it the perfect week! Love you both.
Amy~

This was a last-minute decision to come on this trip and I've found glad we came. By far the best vacation I have been on. The beauty, food, fun is almost indescribable. I loved your faith and passion that you have for life and what you do. You both are amazing.
Brett~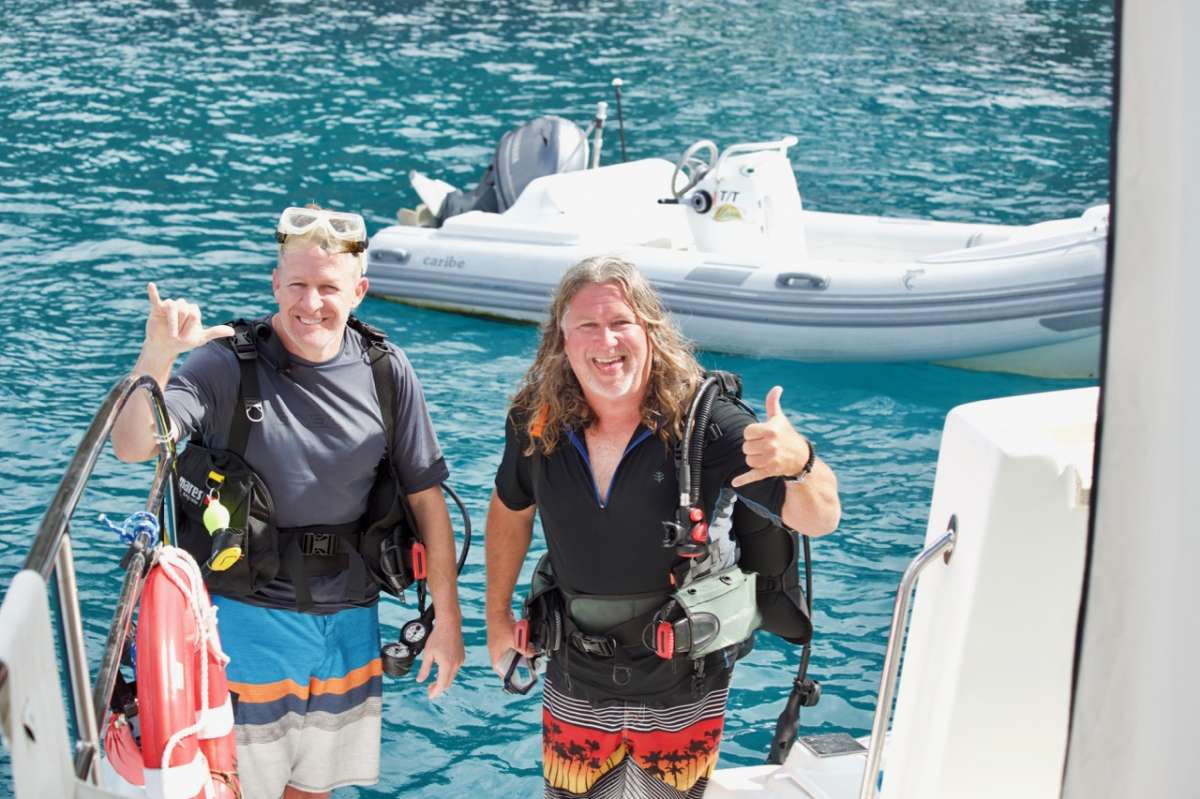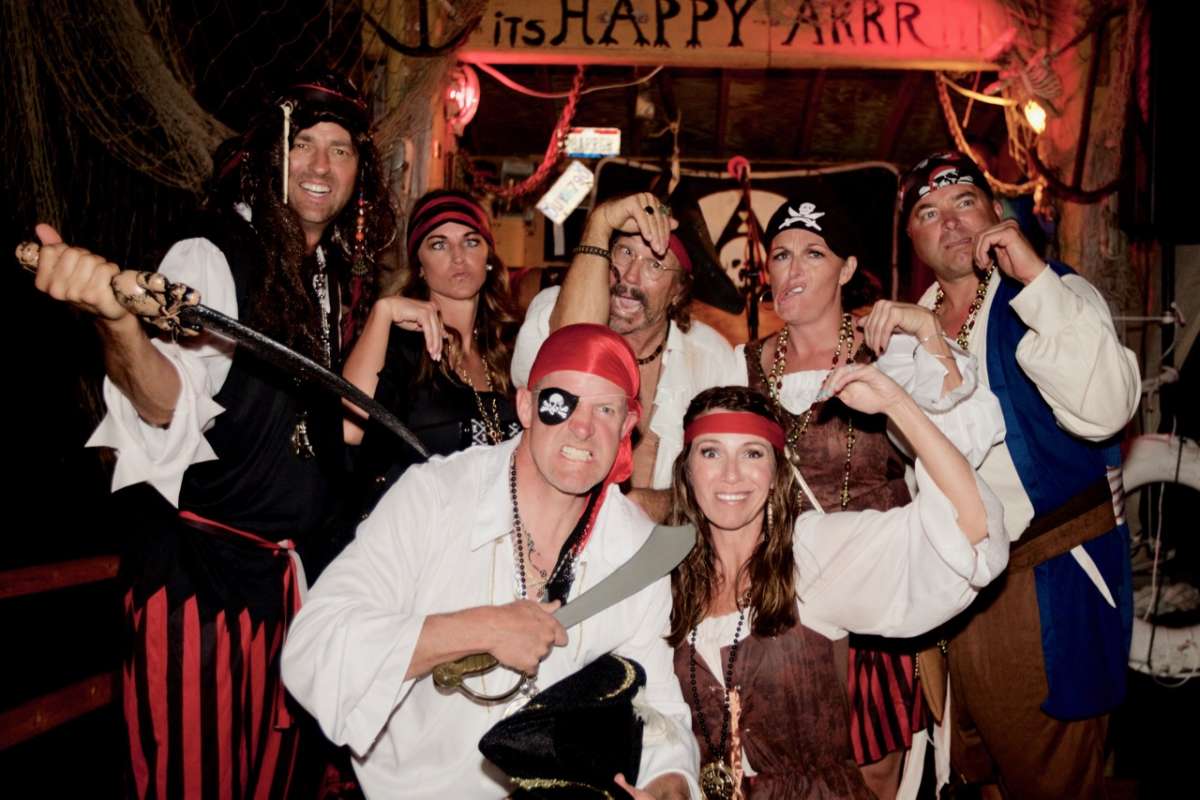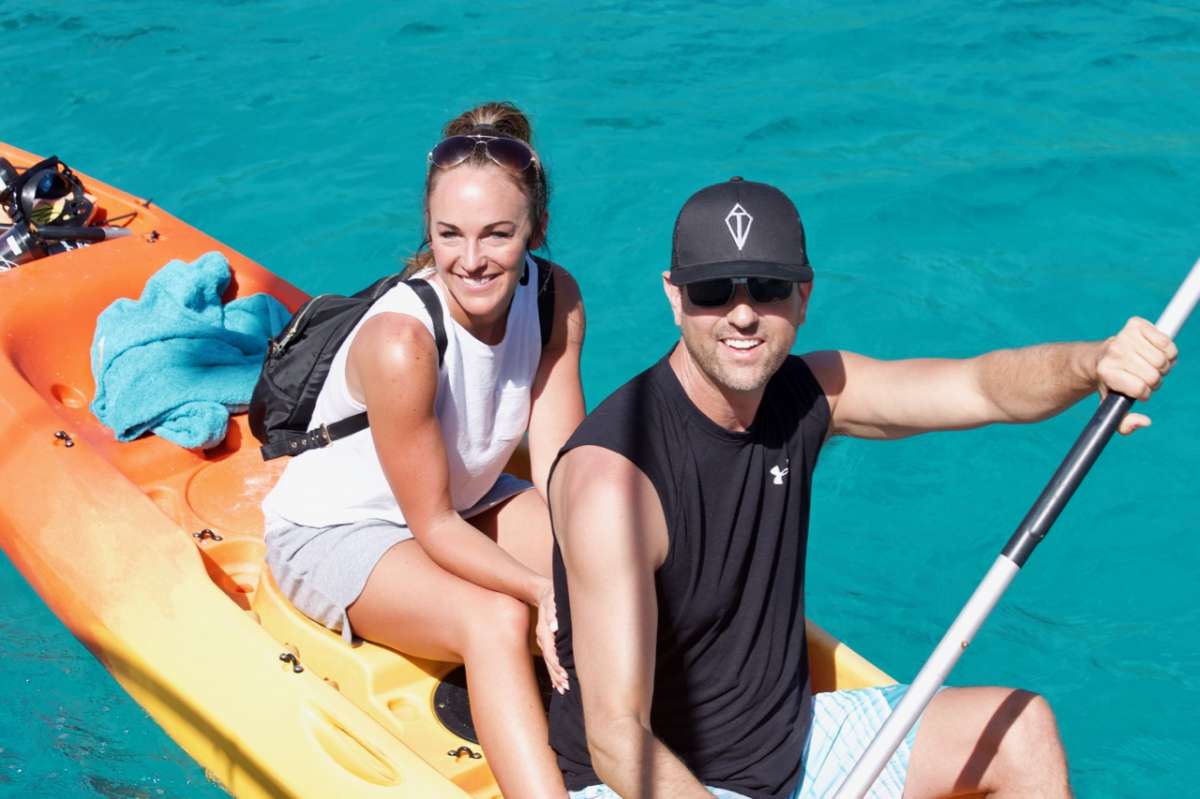 Jan 22-28 2017 USVI & BVI
We have had the most amazing week on Manna and feel completely spoiled by the two of you. This trip was filled with beautiful scenery, relaxation, wonderful food, cocktails, and best of all the company of an amazing generous couple. We hope to continue a friendship with you.
Darla and Greg

This was an amazing vacation. Both of you are such good hosts. Food was fantastic. Conversation was superb. Learned so much about that this part of the world and what makes it so desirable for people. This is a trip that will not be forgotten. Loved our pirate outfits and blowing the conch. Lots of fun! Every day was perfect and I hope we meet again. Thank you for sharing with us your life.
Carol and Scott

Thank you so much for being great hosts. We enjoyed your company and all the great food. Thank you for showing us the BVI and excellent snorkeling. Greg is going to practice on his snorkeling skills in our pool. Thank you for sharing all your experience and adventures on the islands and for sharing your missionary work at Haiti. We both look forward to communicating and keeping in touch. God, bless you both.
Sherra and Greg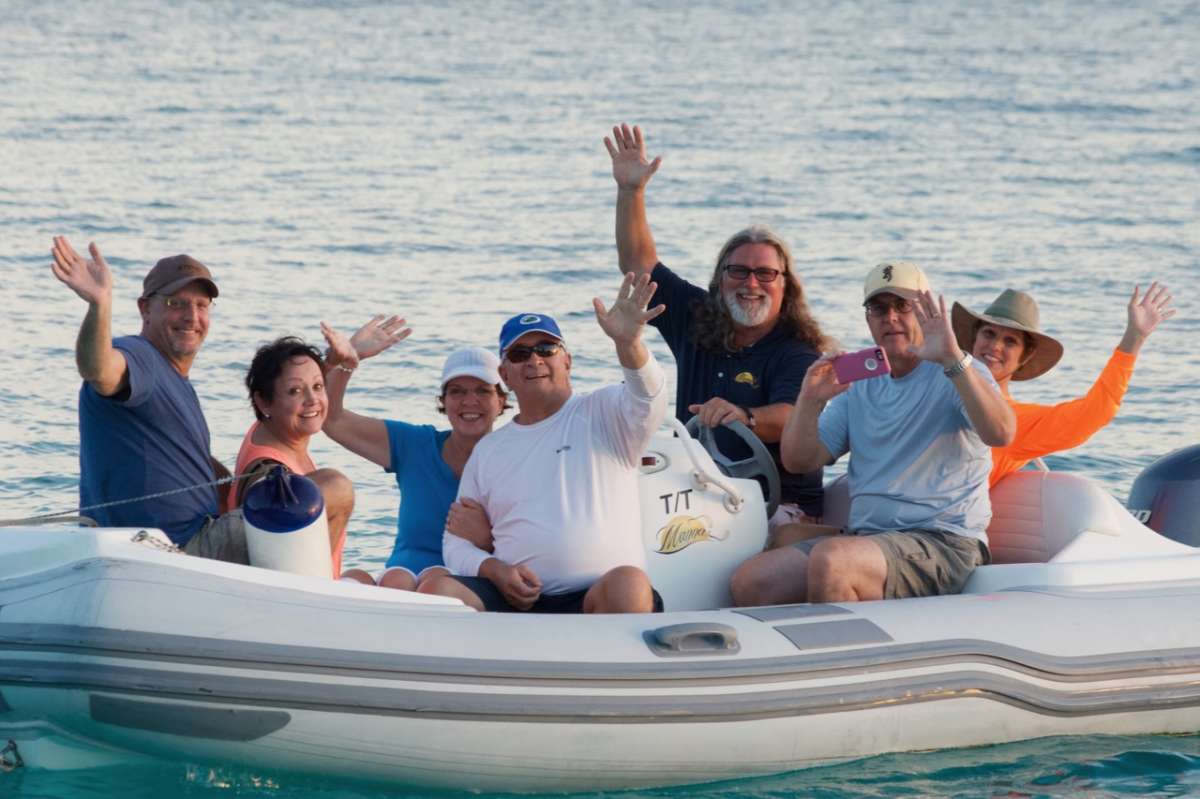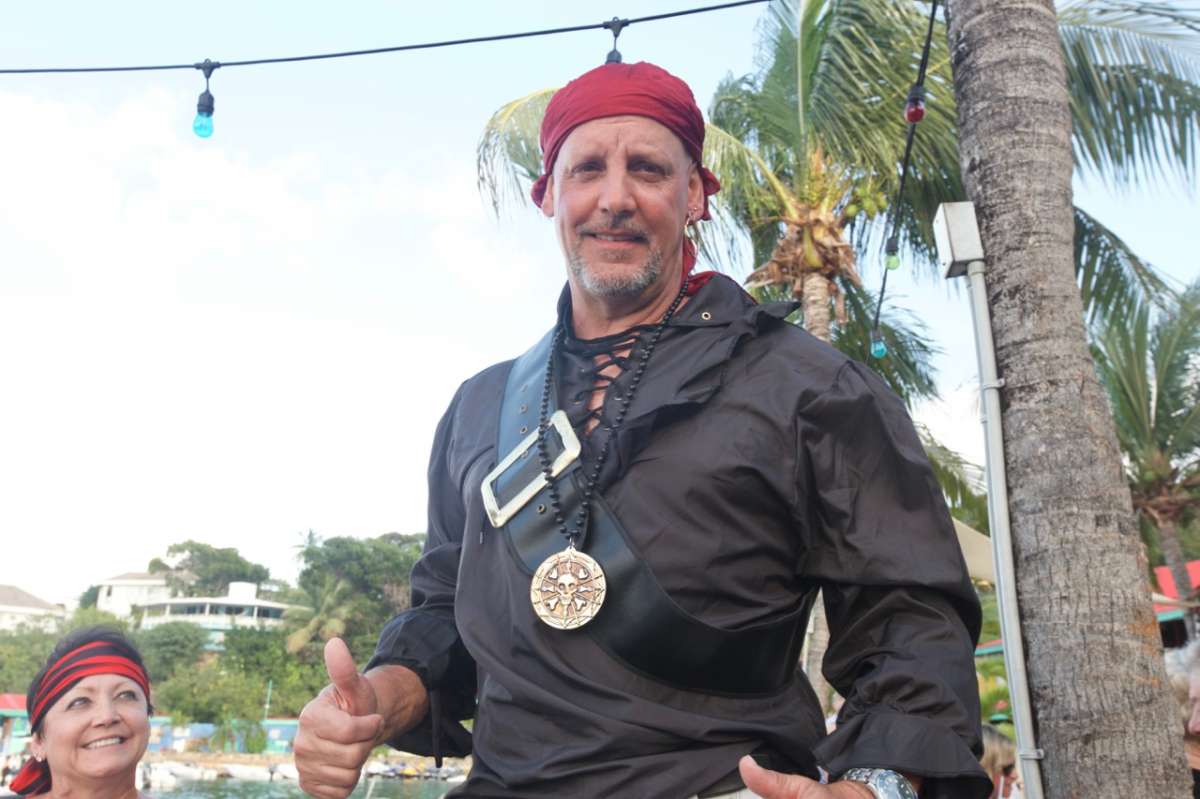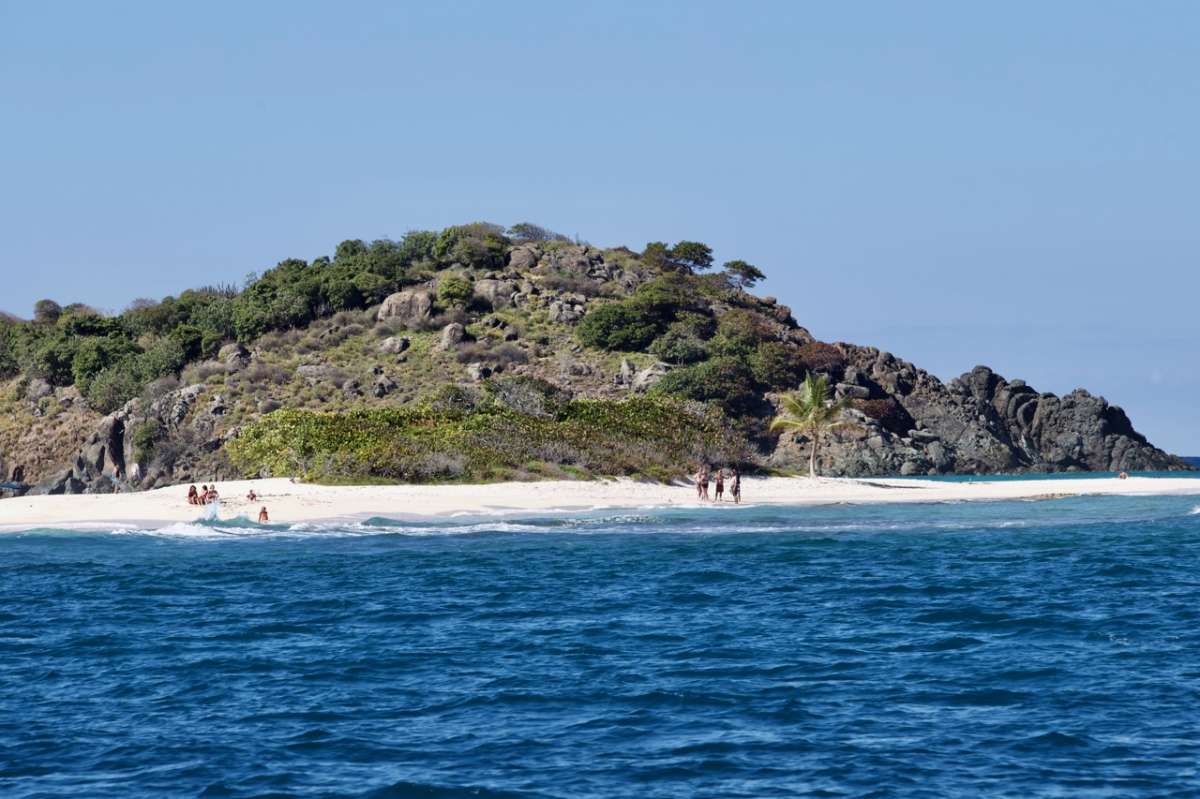 Jan 4-11 2017 Wedding & Honeymoon
Captain Wayne had the honor and privilege of officiating the first Wedding ceremony aboard the decks of S/Y Manna. It was a most beautiful and moving ceremony, with local entertainer Michael Bean Gardner performing a live Love song specially for the young couple.

Thank you so much for the trip and honeymoon of a lifetime! We are so blessed to have you guys in our life. We can't wait to start planning our next trip. We can never thank you enough for the preparation and planning for our big day. You are so special to us!
Hannah~

Thank you as for giving Hannah and I a wedding and trip we will never forget. You guys are a blast to be around and have some wonderful friends. We hope that we can come see you again. Thank you for such great hospitality and taking the time to teach me the basics of diving. Words cannot express how Thankful I am for all that you guys have done.
Hayden~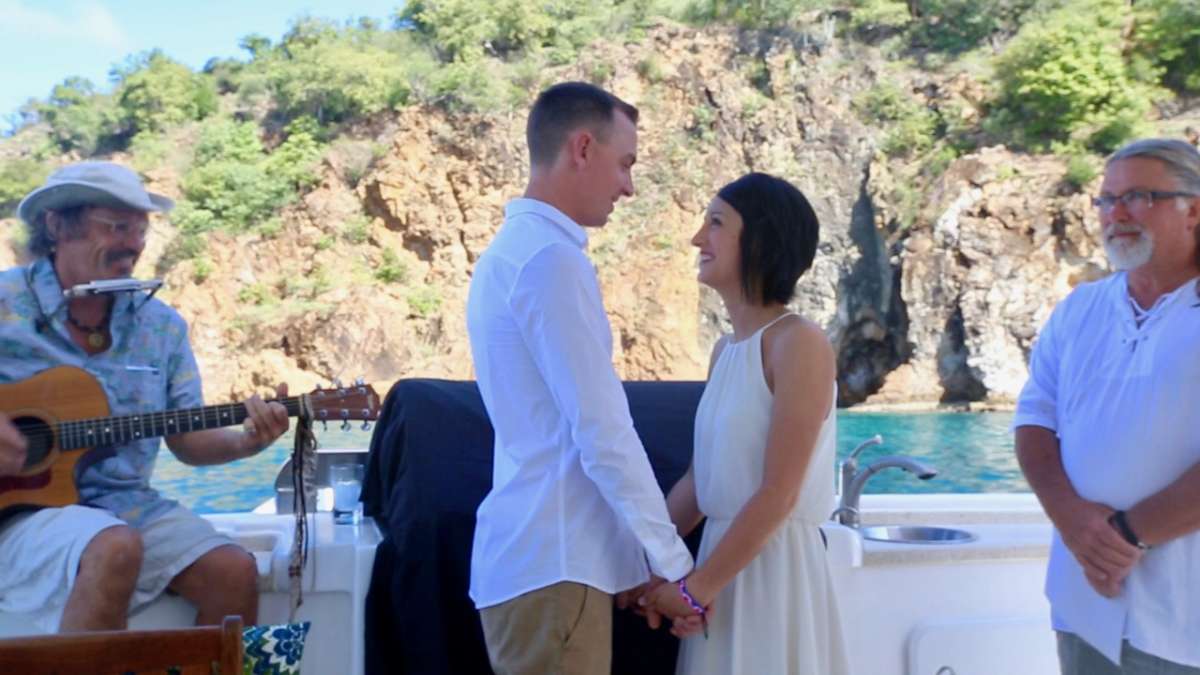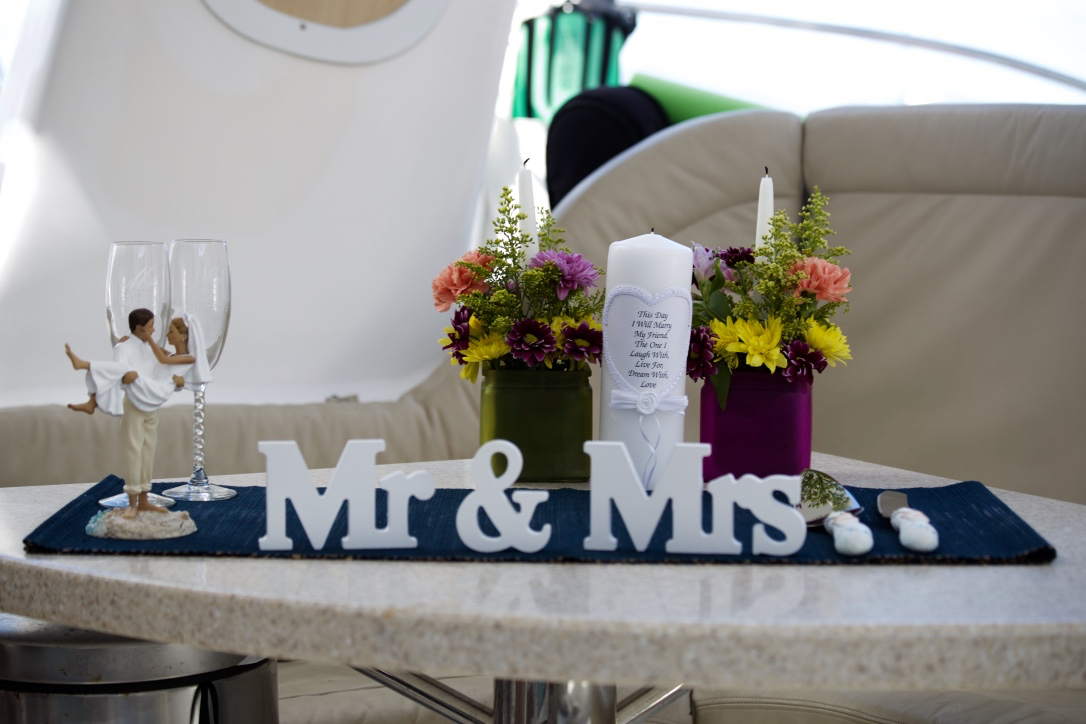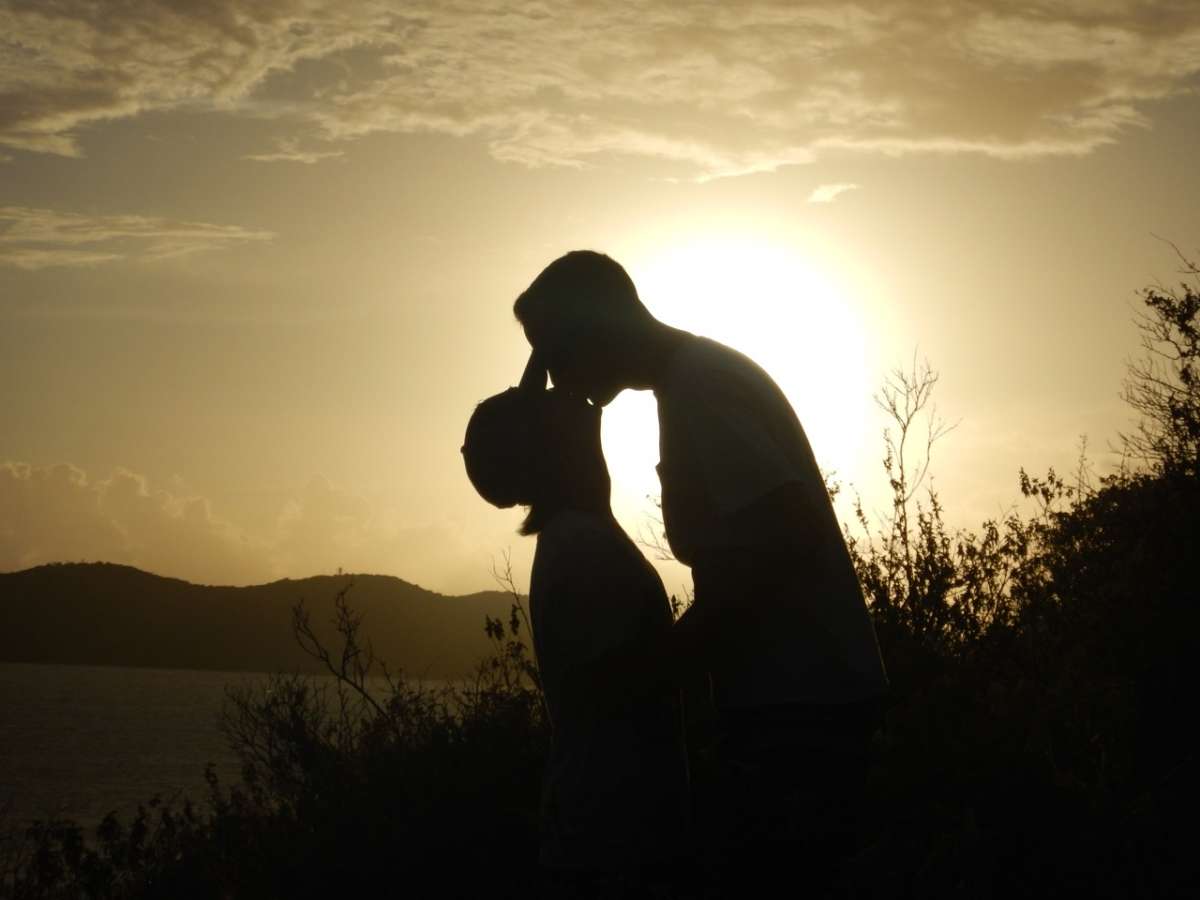 New Years 2016/17
And what a new year it is been! Thank you for an amazing week on sailing vessel Manna. From perfect stops throughout the BVI, snorkeling, subwing, delicious food, amazing drinks, music, and games. We loved wakeboarding and touring on the dinghy but especially loved bar hopping on Jost Van Dyke and being pulled around on the tube a rama!! It could not have been a more activity packed week and yet it was relaxing as any I could ever imagine. Thank you for letting us usher in 2017 with style and such fun. Forgot about Allie's birthday celebration. Best 15th birthday and pirate show a girl could have with a great cake!
Pam and Frank~

Thank you for such an amazing trip and for an amazing time. Also thank you for the smooth trips and amazing food.
Spicer~ 10 years old

Thank you for such an amazing week! We have experienced so many new things and firsts as a family and it has all been so fun. Thank you for showing us all around the islands and showing us the ropes. It has been a blast and we can't wait to come back again!
Allie~ 15 years old

Thank you so much for an amazing week! There was a perfect balance between relaxation and activity, so we got to experience so many different islands while also getting lots of rest. Thank you so much for all your hard work making this trip so incredible. Happy new year!
Holland~ 17 years old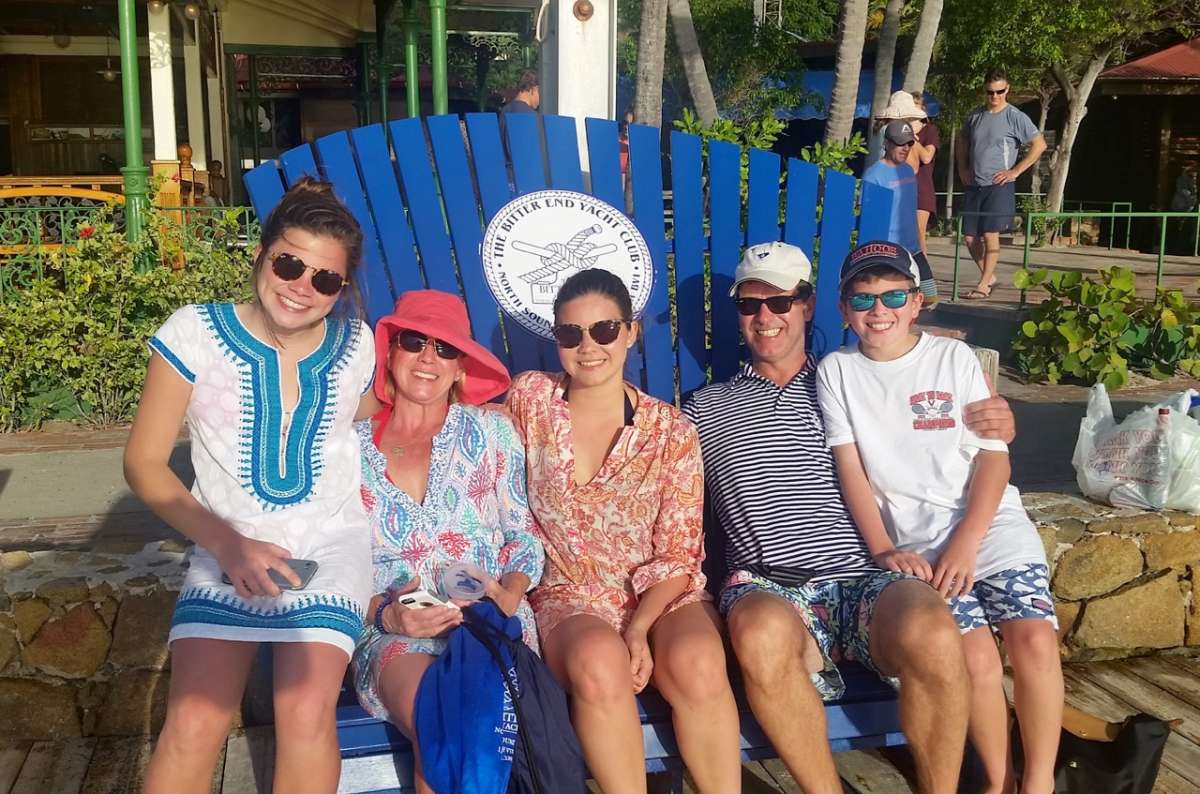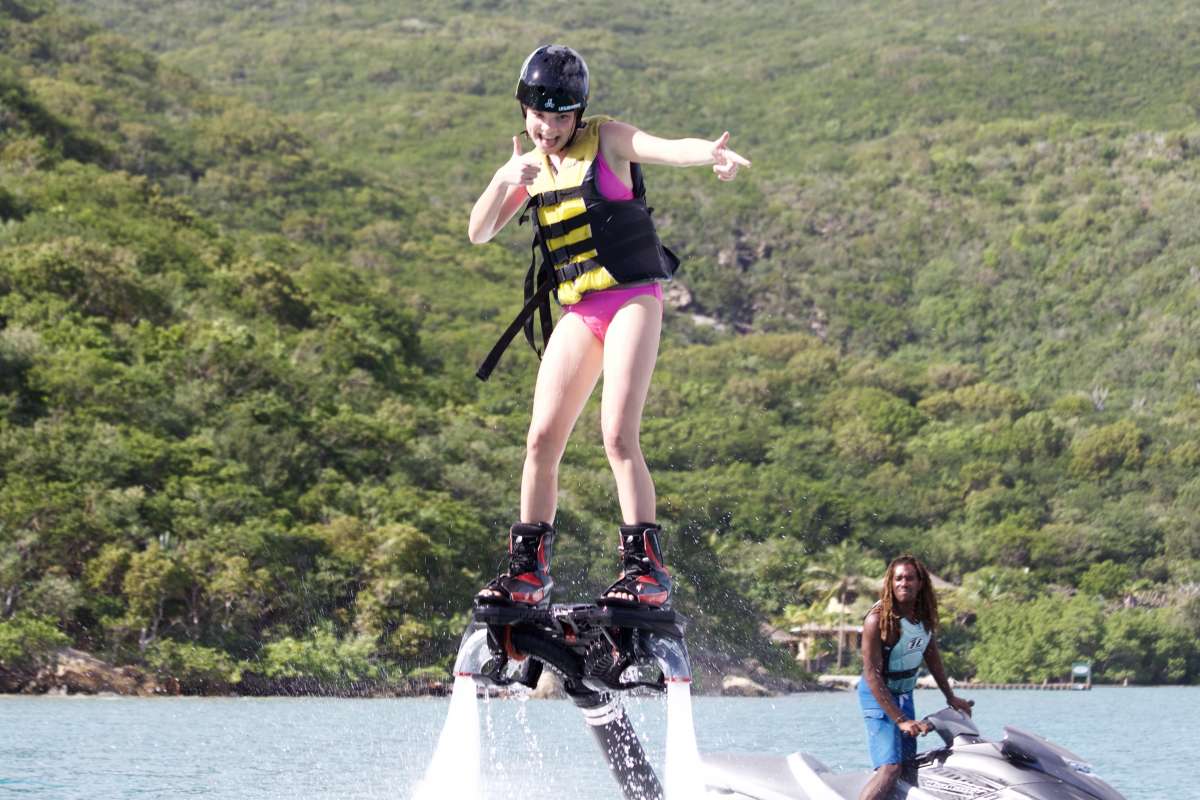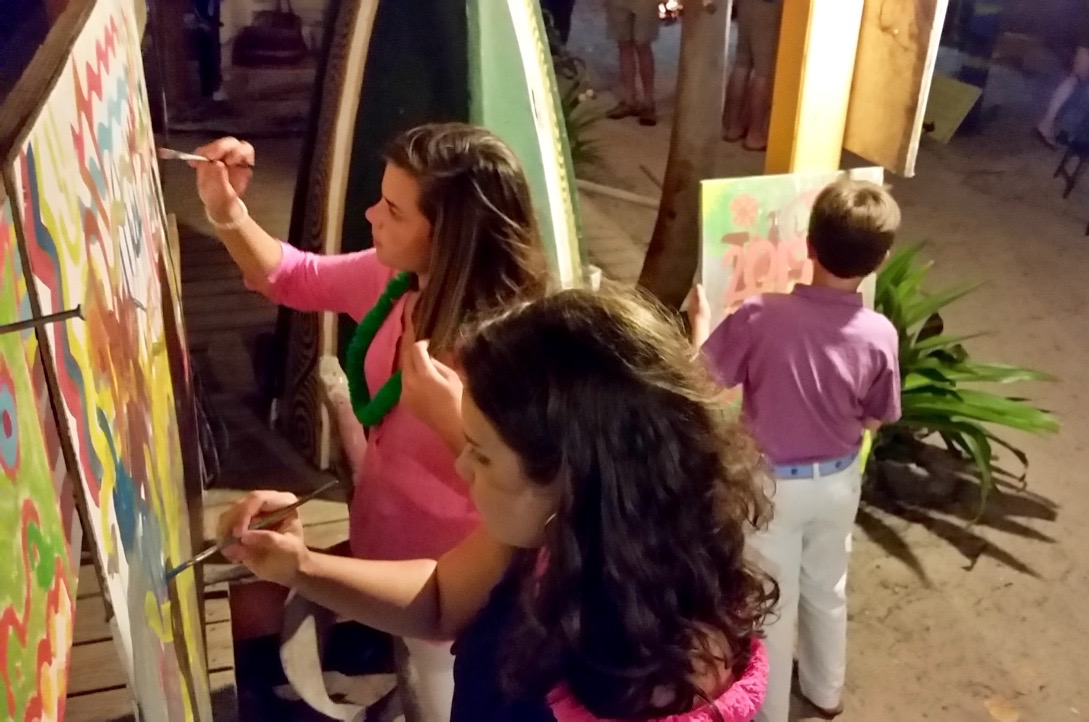 Dec 17-23 2016 Single Guest
There are many reasons to come to the Virgin Islands:
Amazing vistas
Exotic destinations
World class entertainment
Great food
Alcohol
But the best reason to come to the Virgin Islands is Wayne and Emily, and George of course!
Mr. B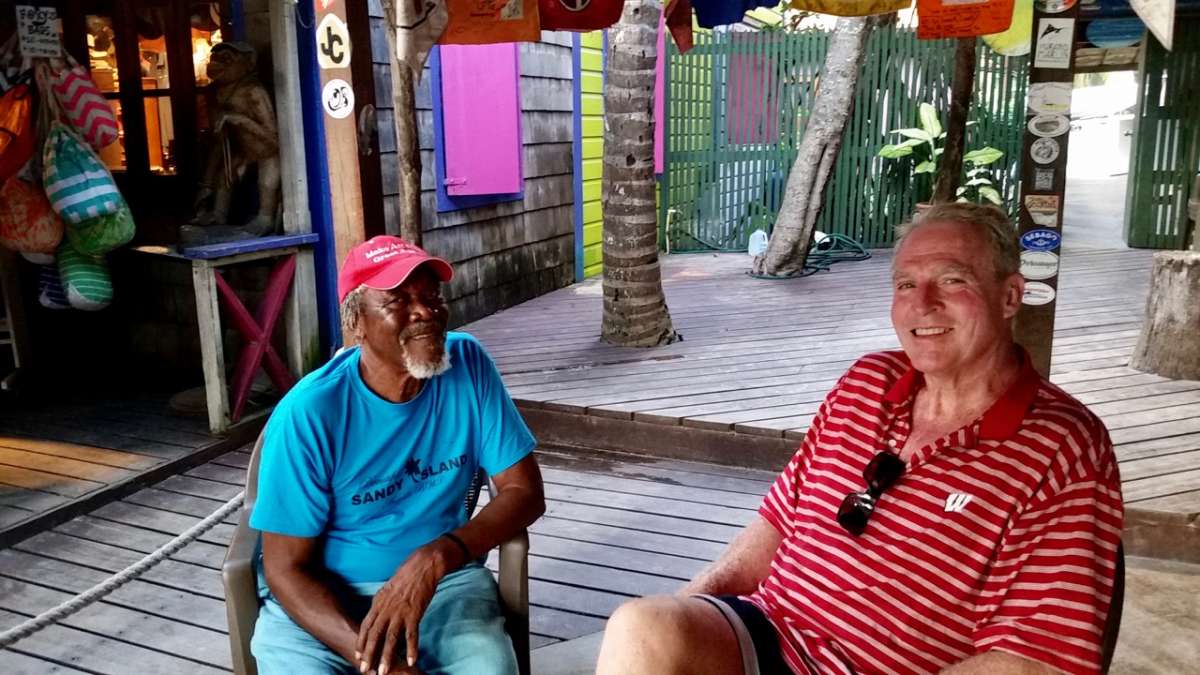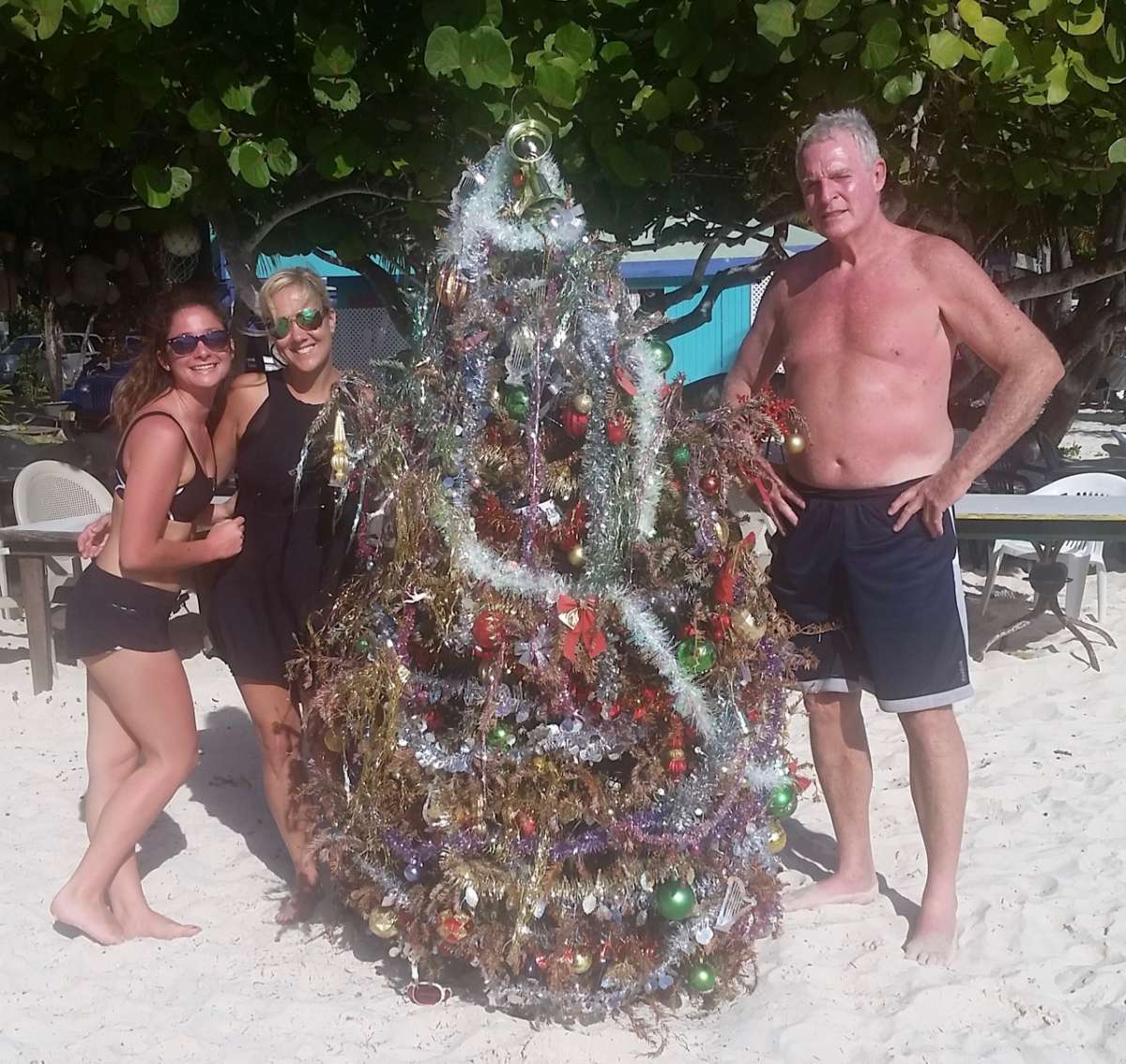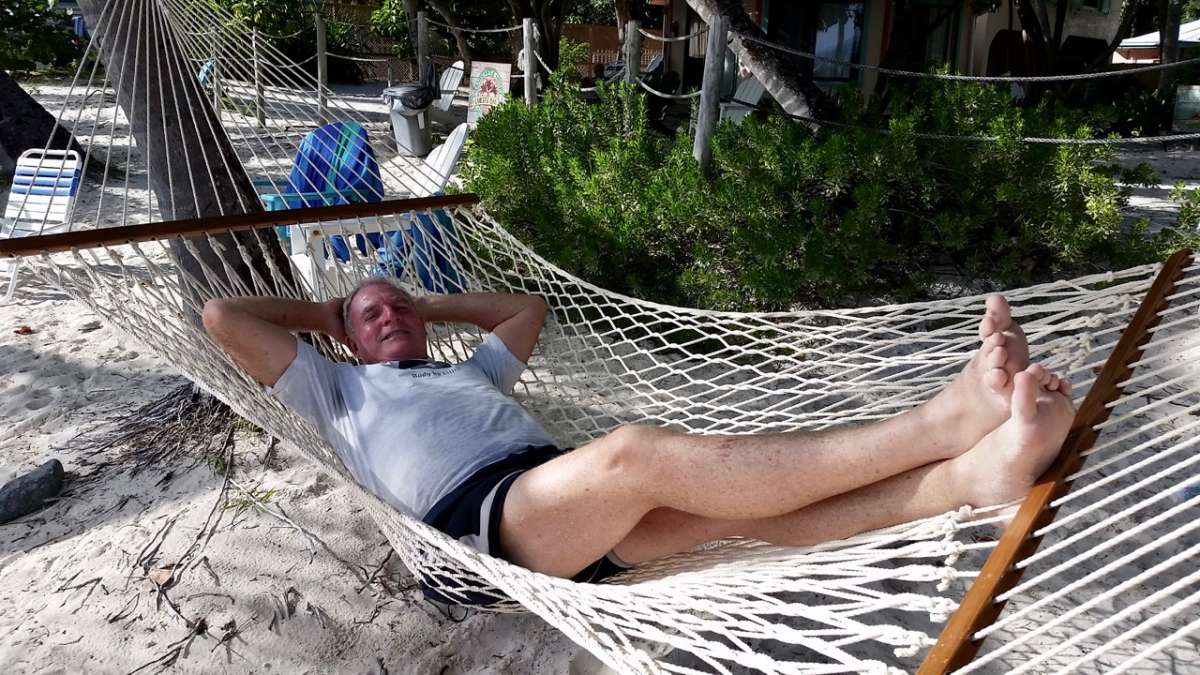 June 13-22 2016 Spanish & USVI Captain only
Sailing on Manna was a dream come true for us. We have been in love with Royal Cape Catamarans for over 10 years and are so happy that she is as wonderful as we'd imagined. Captain Wayne and Miss Emily made this an amazing vacation for our family including kids 11 & 12. Beyond the incredibly well appointed boat, they were full of surprises with unique grown-up toys like the sub-wing and UAV drone, and exciting activities like diving in Christmas Cove, waterskiing in Megan's Bay and exploring coral nurseries. Having previously chartered in the BVI many times, we found it fun to explore new locations in the Spanish and USVI. Each day was a new adventure with Captain Wayne giving us several options to choose from to ensure that each of us got to hit our bucket lists for the trip. Thanks so much for sharing your time and wonderful home with us. You made us feel special and we will certainly recommend a Manna vacation to all of our friends!
Steve and Denise

Thank you for your amazing hospitality and patience with us. Captain Wayne thank you for letting us subwing and playing cards with us. Emily thanks for cooking amazing meals for us. Also you make amazing desserts. George you are a great dog and you brought lots of joy to this trip.
Scott

Thank you so much for everything. The boat sailed so smoothly, the food was great and I even won a game of monopoly. Captain Wayne was so patient when letting us subwing.
Julia

Thank you for such an awesome trip. I have never been on such an amazing adventure and I am so glad it was this one. What a trip, the fun, humor, and all the great swimming spots. Thank you so much!
Ree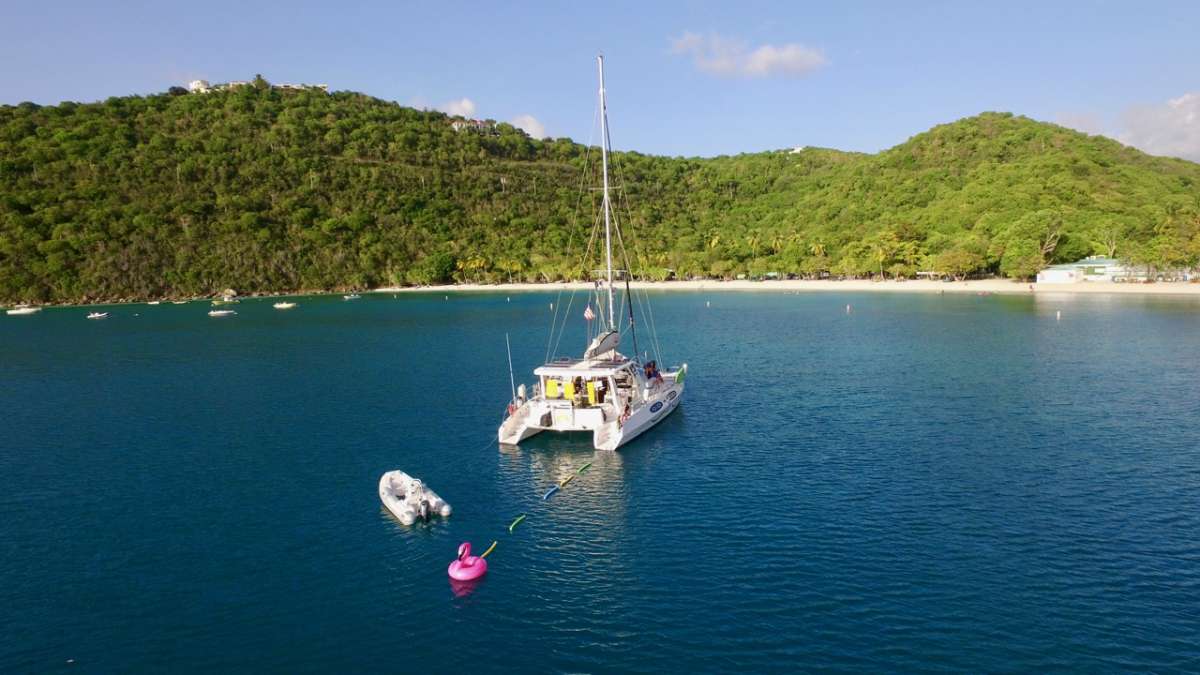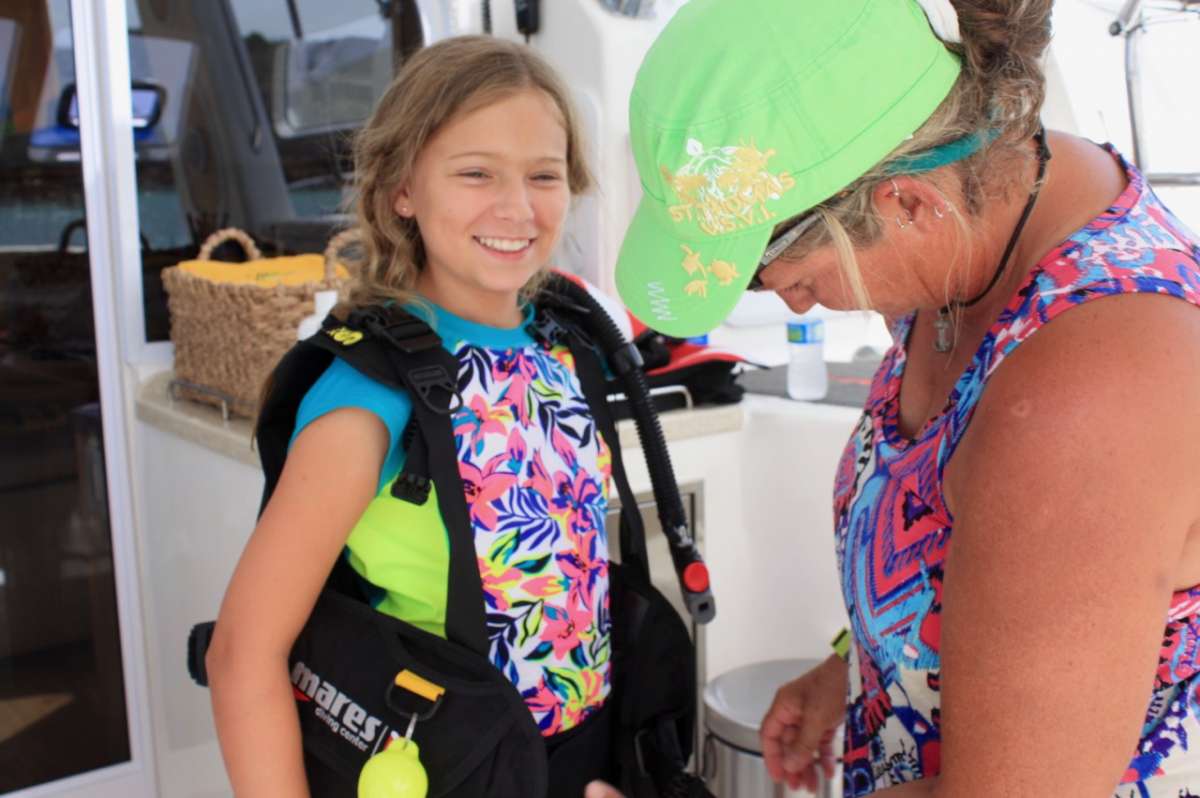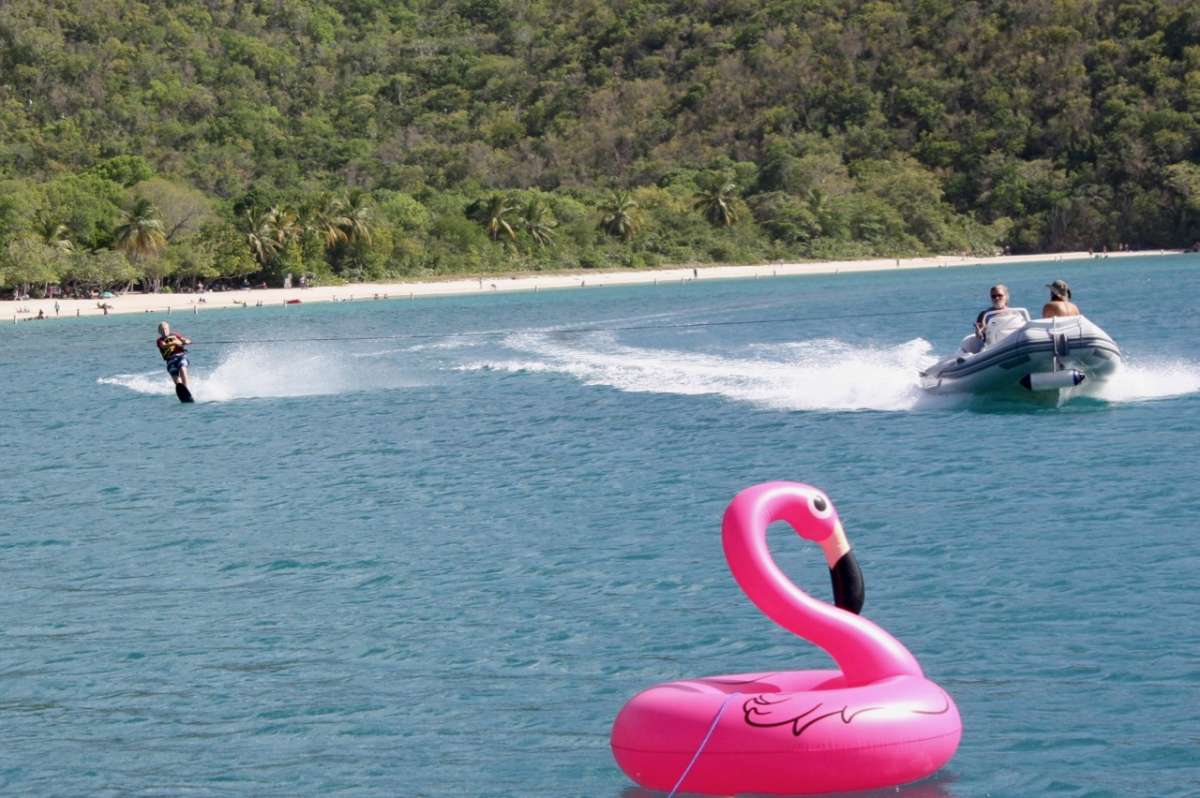 June 4-11 2016 Winning bid for Charity
Manna donated a week all-inclusive vacation to "Ian's Friends Foundation" as part of a fundraiser to be auctioned off with proceeds going to research for children's brain tumors. Below are the comments from the guest that won the bid.

Can't thank you enough for making our trip so wonderful! From the minute, we got up in the morning until the time we went to bed the 2 of you were a joy to be with. You made our family trip one of the best! There was nothing we desired that you didn't make happen. Our wish was your command thank you. Emily your food was delicious. Wayne you're a great captain and I love the stories. You are however too good at monopoly. Thanks again for everything. Wish only good things in your future.
Roger

Thank you for making this week so fun. It has been one of the best weeks at my life. Emily your great cook and I enjoyed your food. Wayne, you are a pretty cool cat. You are funny and really good at monopoly.
Harrison

Thank you so much for an amazing week. I had a great time getting to know you both and enjoyed every minute. George, I will miss you bad. Thanks again for a great week.
Gabrielle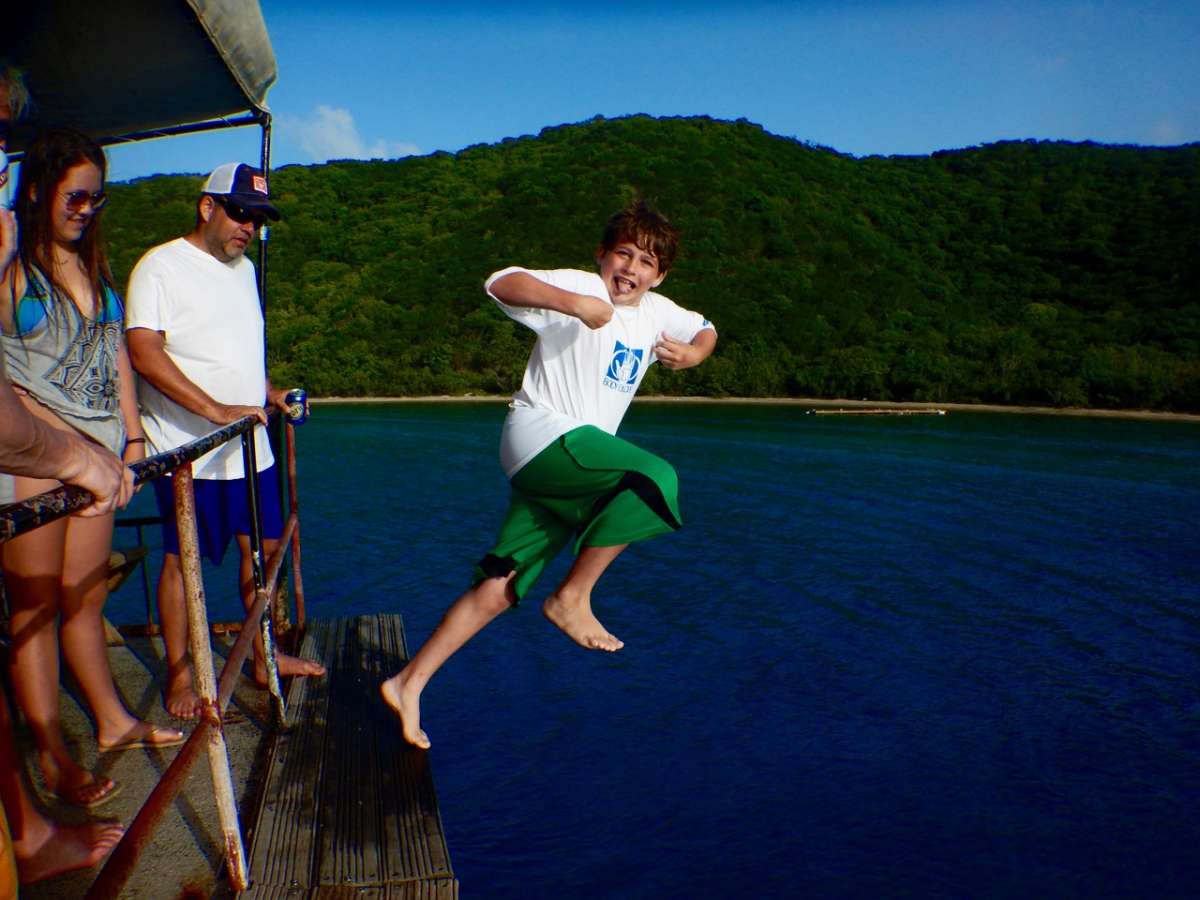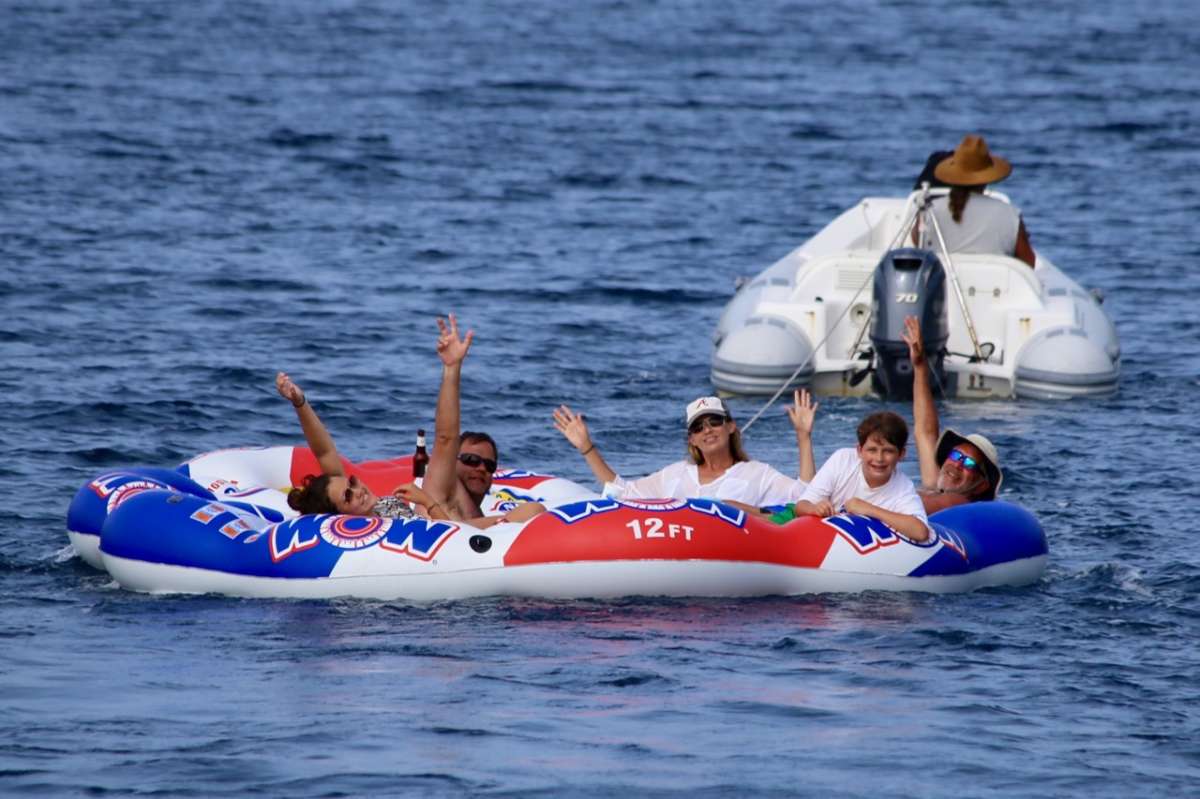 May 14-21, 2016 Slice of Heaven
We had a wonderful time. So much better than I had envisioned as I don't have the best sea-legs. You both are dear friends and this trip was awesome! Beautiful scenery, fabulous food. Emily's culinary gift was amazing. To prepare such wonderful dishes in limited space and time. Captain Wayne you made our trip a forever great memory. Captains drinks, keeping us abreast of where we are going and history of the islands. I am thankful God put you in our path.
Dave and Renie

What a great time we have had with you both. The Captain, Wayne, was such a great Captain from running us in the dinghy or just sailing. And Emily your cooking was 5 star. The week came to an end way too soon. Manna is such a comfortable boat and we know you are so enjoying living the dream in paradise. Thank you so much for sharing it with us.
Jim and Shelly

Thank you so much for an amazing week. Loved every minute. You are such gracious hosts. You've got a fabulous home on the water. Thanks again for sharing. We'll be in touch again, Im sure. The time with you has been a slice of heaven.
Terri and Haven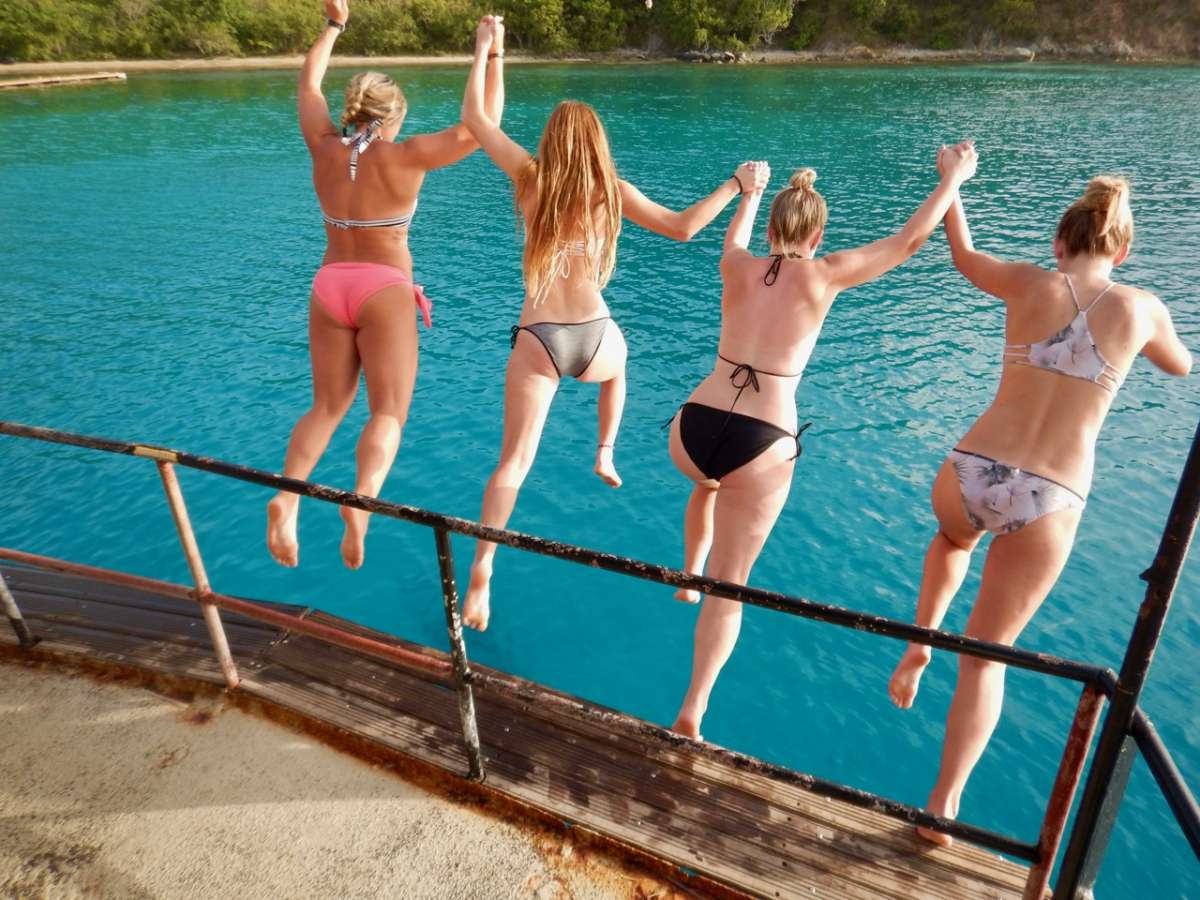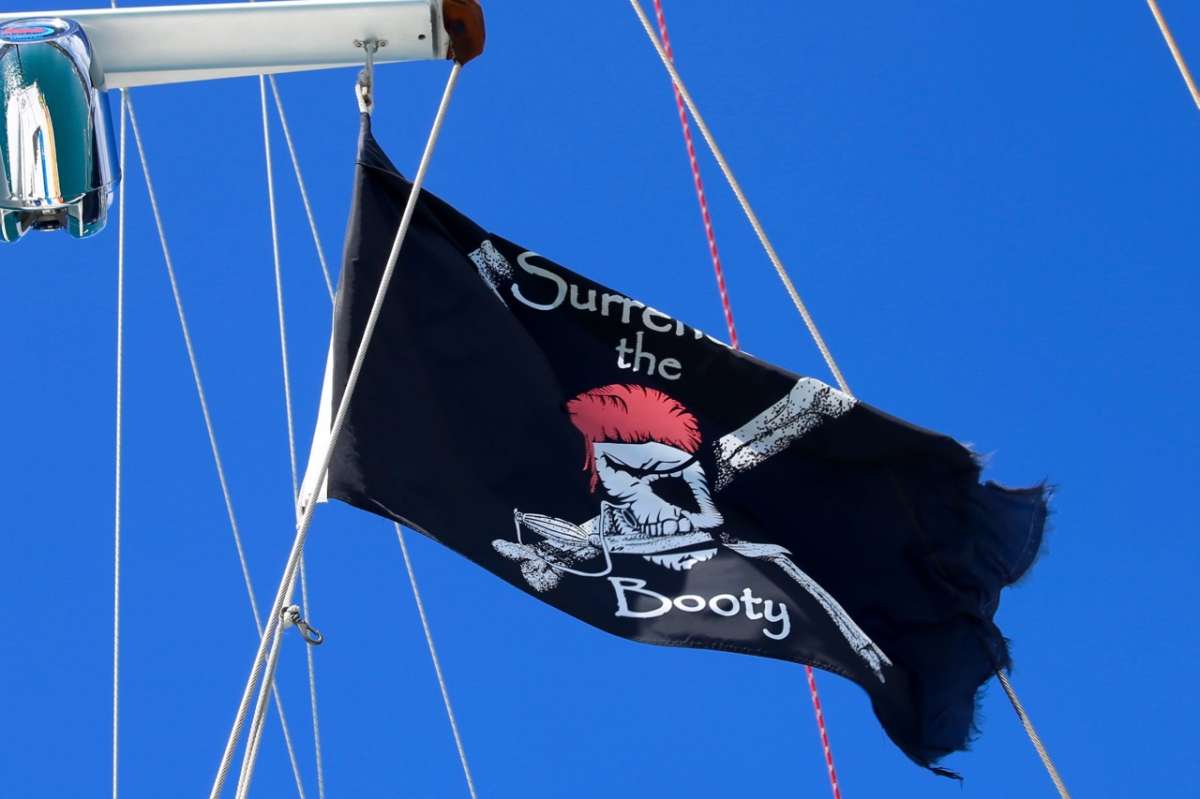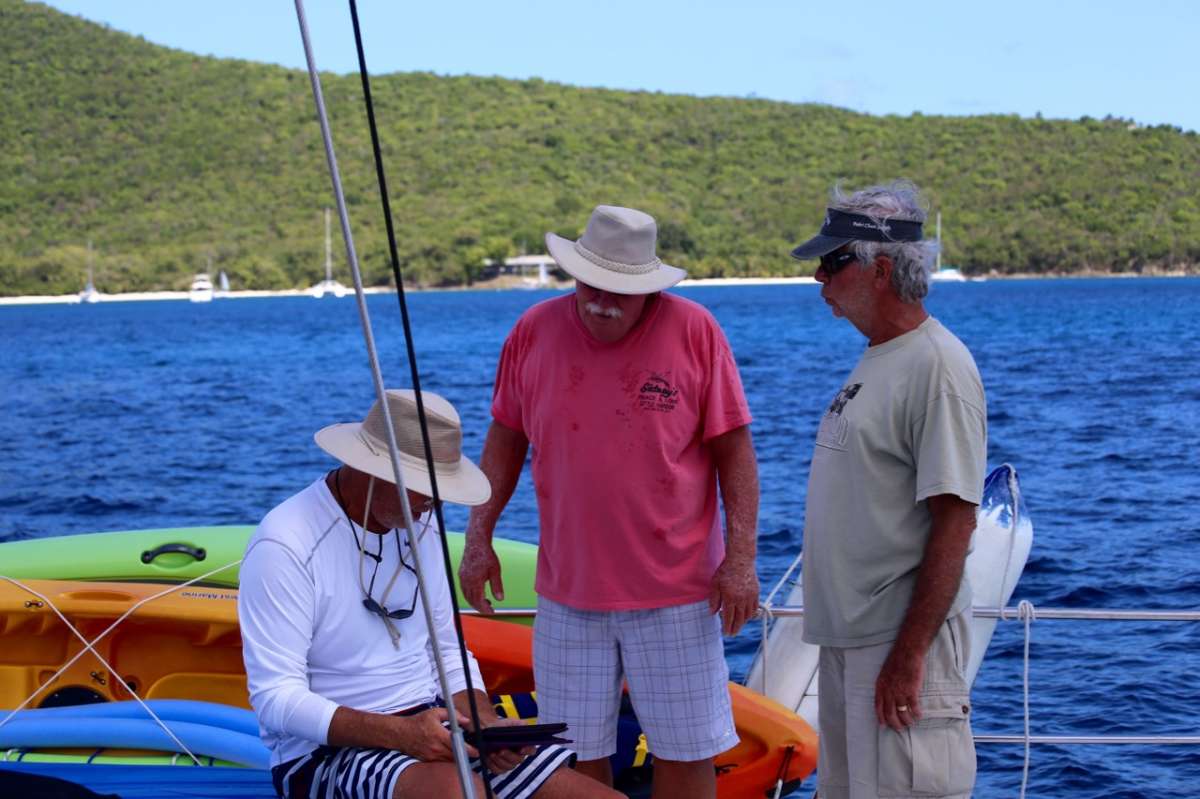 May 1-8 2016 Spanish Virgin Islands
My wife, Nan and I would like to thank you for a wonderful week on Manna. From the moment we arrived on May 1st until the minute we left on May 8th everything was perfect. We felt like we were the center of attention. Your boat is beautiful and our cabin was so cool and comfortable. The meals prepared by Emily were absolutely fantastic! Our sail trip to Culebra and the island of Culebrita was filled with swimming, snorkeling and scuba diving in the most beautiful waters imaginable and then going ashore for sightseeing and entertainment. We think Captain Wayne knows exactly what his guests expect and then exceeded our expectations by taking us to uninhabited pristine beaches and beautiful coral reefs to explore. WOW! We had a magical time. We will be back! Until then we thank you for the very best, most relaxing week we have ever had on a trip like this! We highly recommend the crew and yacht for the best of the best!
Kim and Nan Fuller

What an amazing week, so many wonderful memories, great sailing to awesome beaches, snorkeling and diving. Loved all the toys, card games and fantastic food!! You guys are wonderful hosts. God bless you both.
Linda and Dave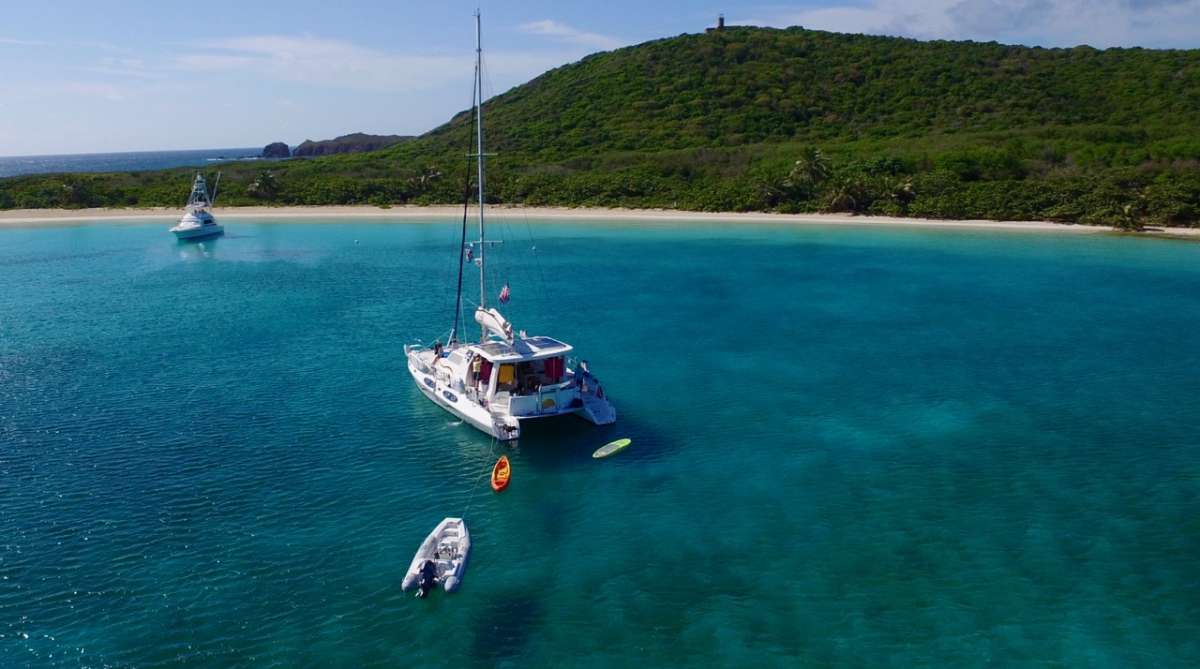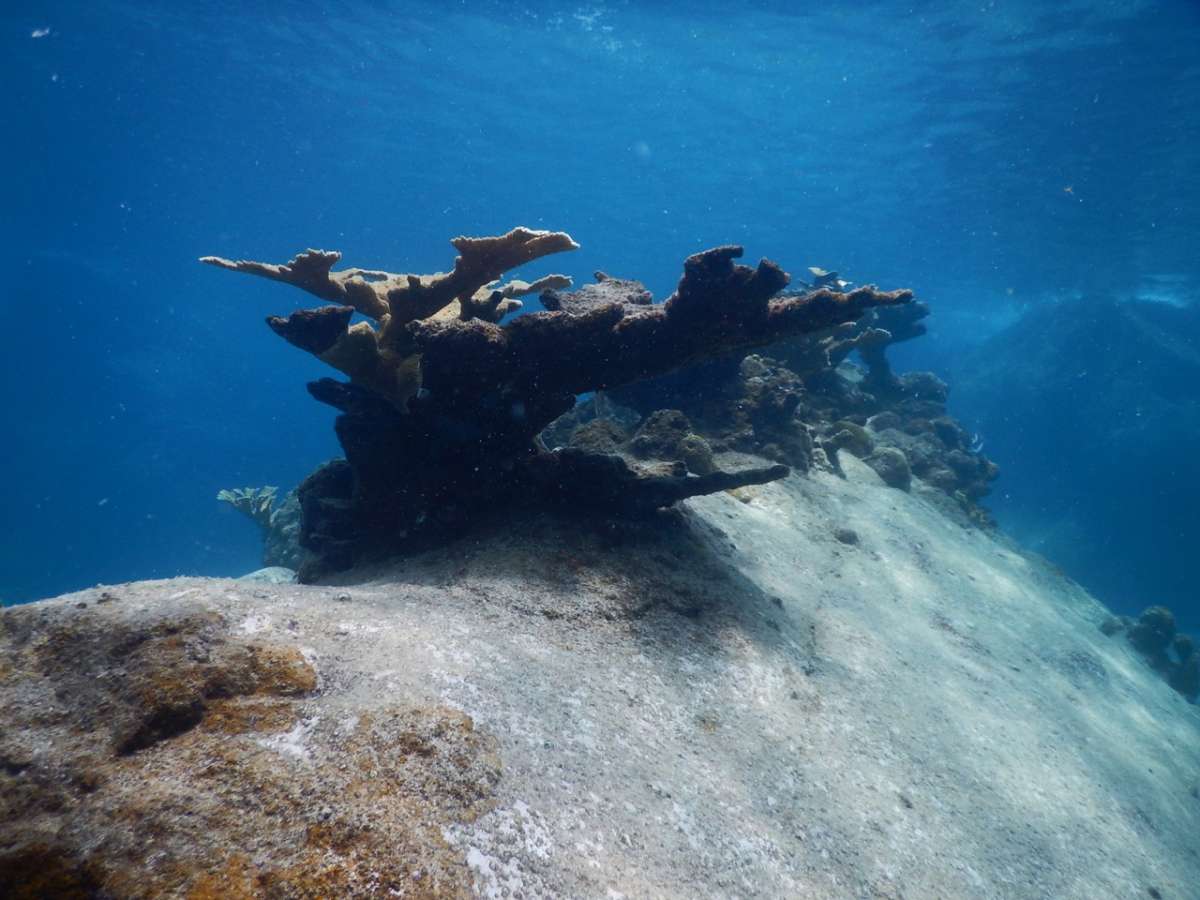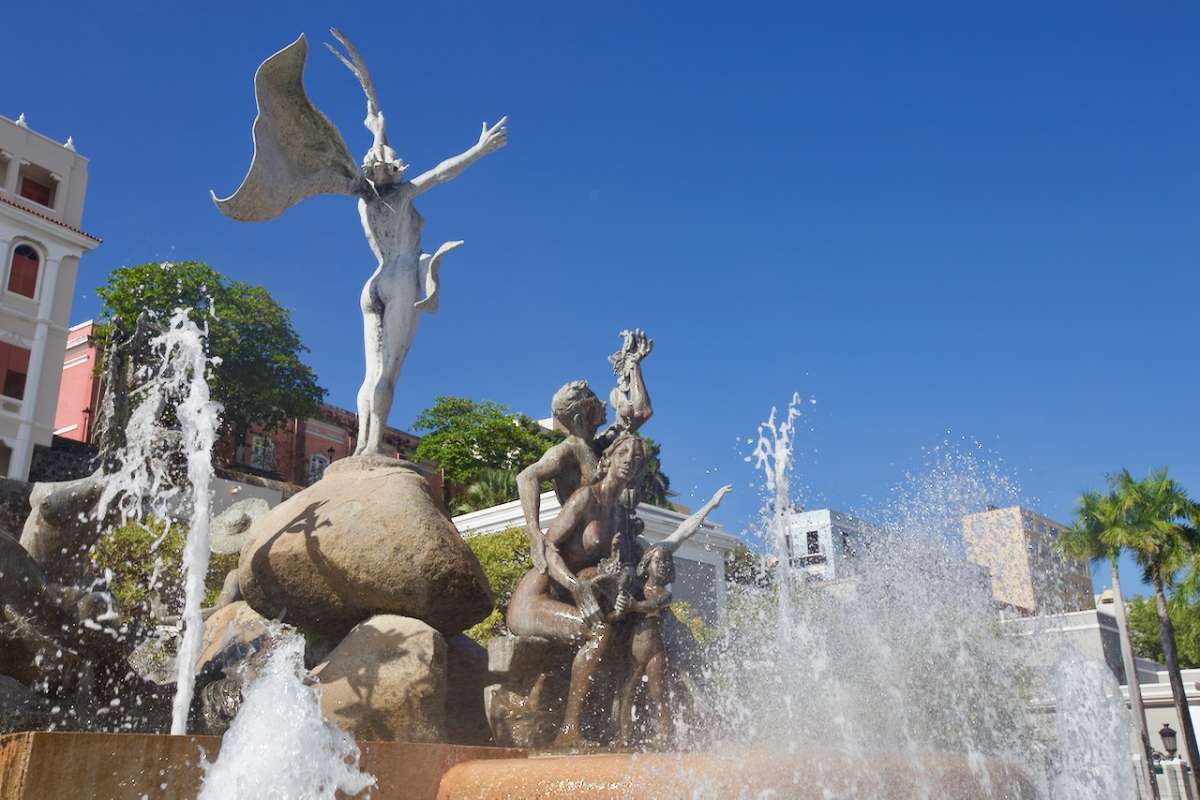 April 9-16, 2016 All Girls trip
Thank you so much for a wonderful time at the BVI. The food was outstanding and Wayne did a good job keeping us entertained on the water and shopping You are the best!!! See you in 2 years!
Patty~

Thank you so much for such a great time. This was truly a trip of a lifetime. I will keep you in my prayers. Thanks again for everything.
Shari~

Thank you very much for the best trip to the BVI. The food was excellent and snorkeling at Peter Island was amazing. See you in 2 years!
Staci~

I can't explain how wonderful the trip was for me. The hospitality was out of this world. The best time of my life. I enjoyed helping on the boat-thank you for allowing me to. Everything was amazing.
Lori~

Thank you so much for the wonderful hospitality. This trip was the best vacation I have ever been on. You guys were great and I can't wait to come and sail again.
Abby~

Oh, my gosh-what a fabulous trip I had!! Thank you for being so awesome!
Pat~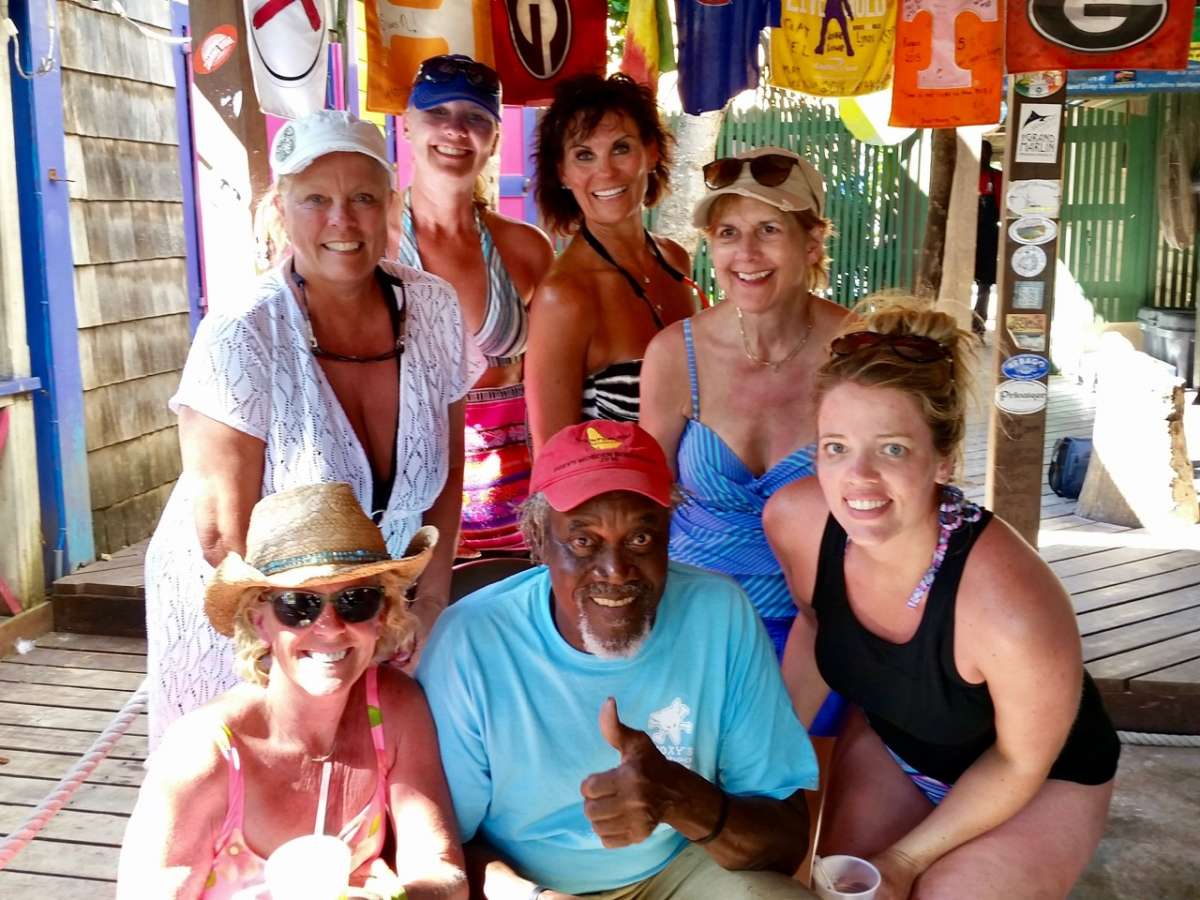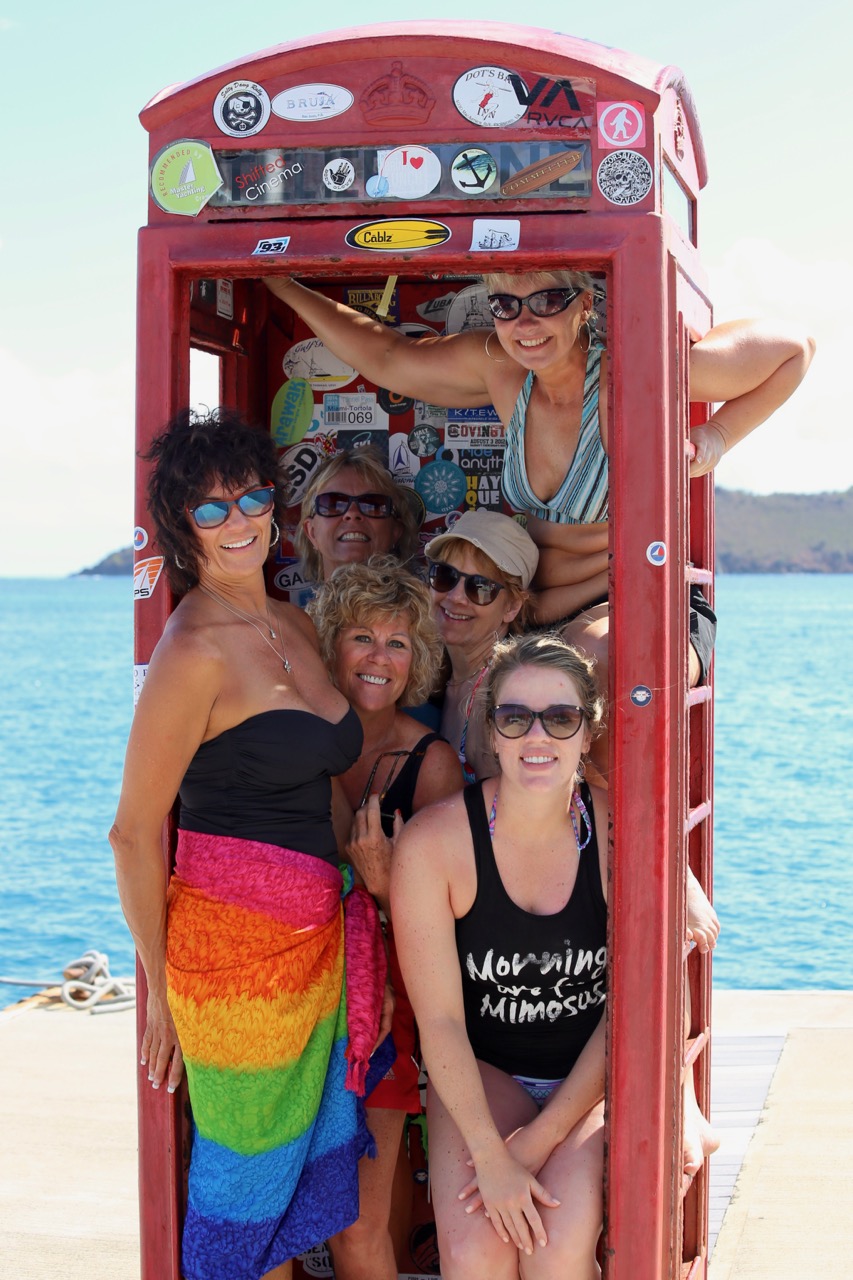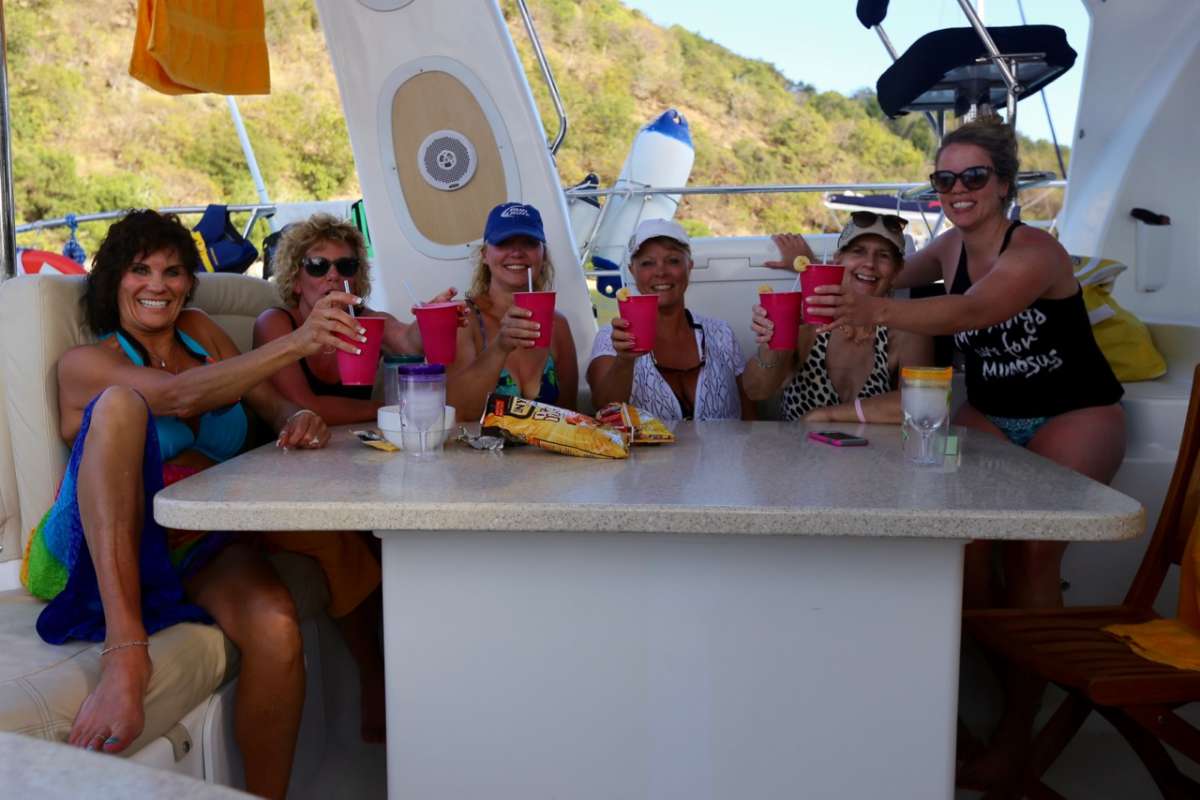 March 26 through April 2 Tandem Charter with S/Y Manna and Ultima Life
Thank you so much for bringing us aboard Manna with you. This vacation has been amazing and you two have done a great job exceeding our expectations. Emily your food was amazing and I am sure we will be cooking some of your meals again. Captain Wayne, you were always ready to tell a joke or story and knew a ton about the BVI. Thank you so much for making this vacation even more amazing than we thought it could be. We would love to sail again on Manna. Bayard

My favorite part was playing with George. I had a fun time with him. I hope I see him again. Love, Dinghy Captain Paige - 6 years old

Thank you for teaching me to water-ski. It was amazing. Andrew

Thank you for giving us the experience of water skiing, snorkeling and fishing. I will remember this trip for a long time. Graham

Thank you for the great week. I don�t think I have ever seen so many ear to ear grins over the course of a week-from the water skiing, to diving, to dinghy driving. I am sure George will be happy to be free of his morning baths. Enjoy sleeping past 6 am in the weeks ahead. Arrgh, Russell

We cannot thank you enough for making our first (but not last) trip to the BVI so memorable. Thank you for keeping up with the all-day activity of 4 kids and adapting to their early wake up times. We loved every minute of this trip. Stephanie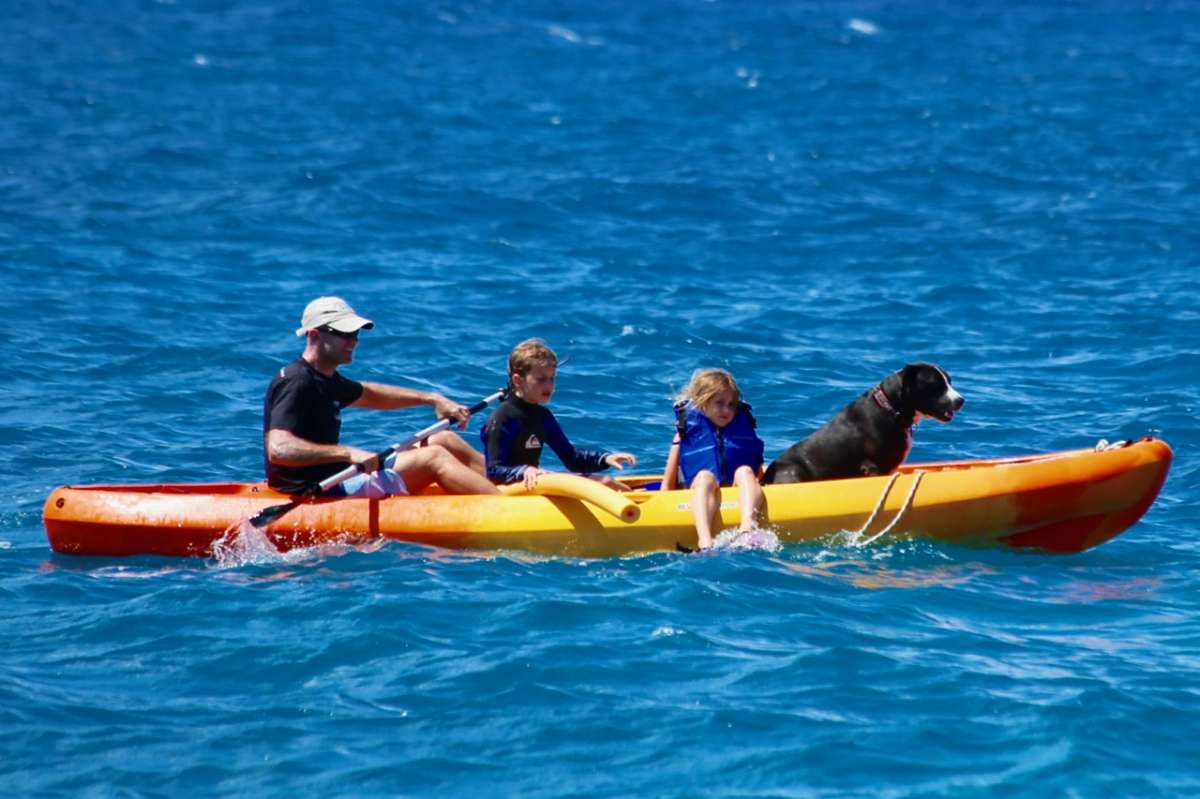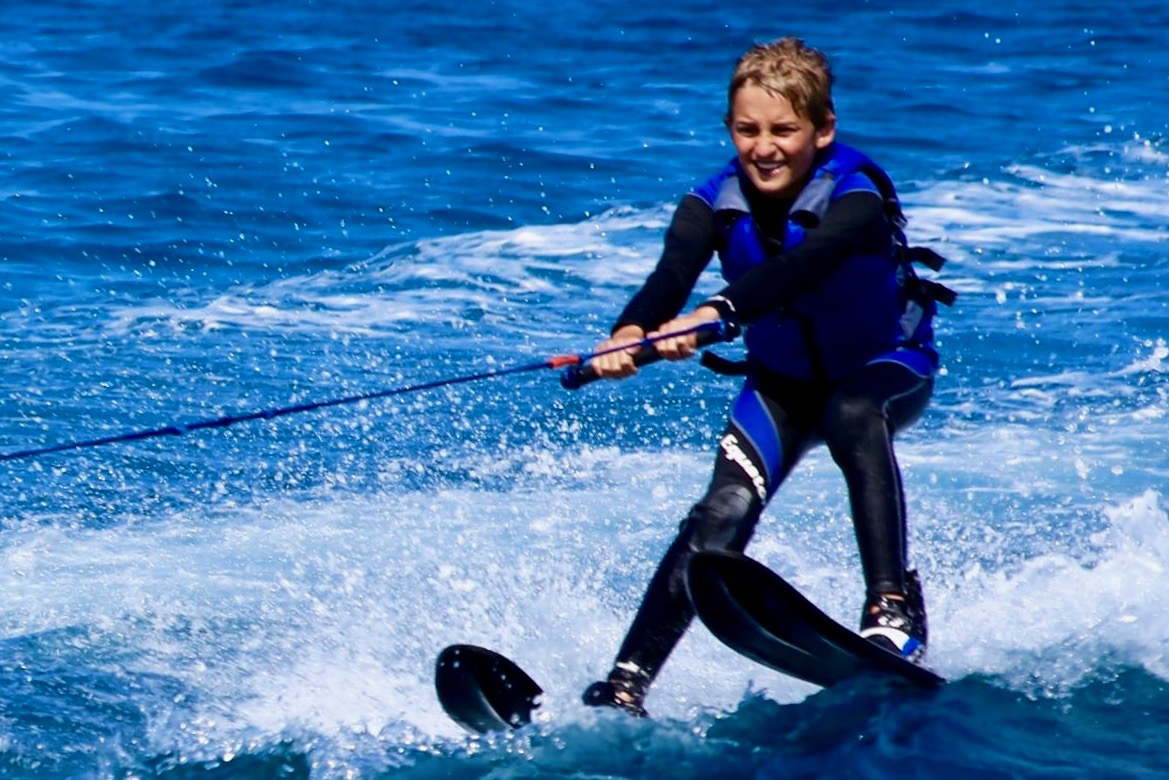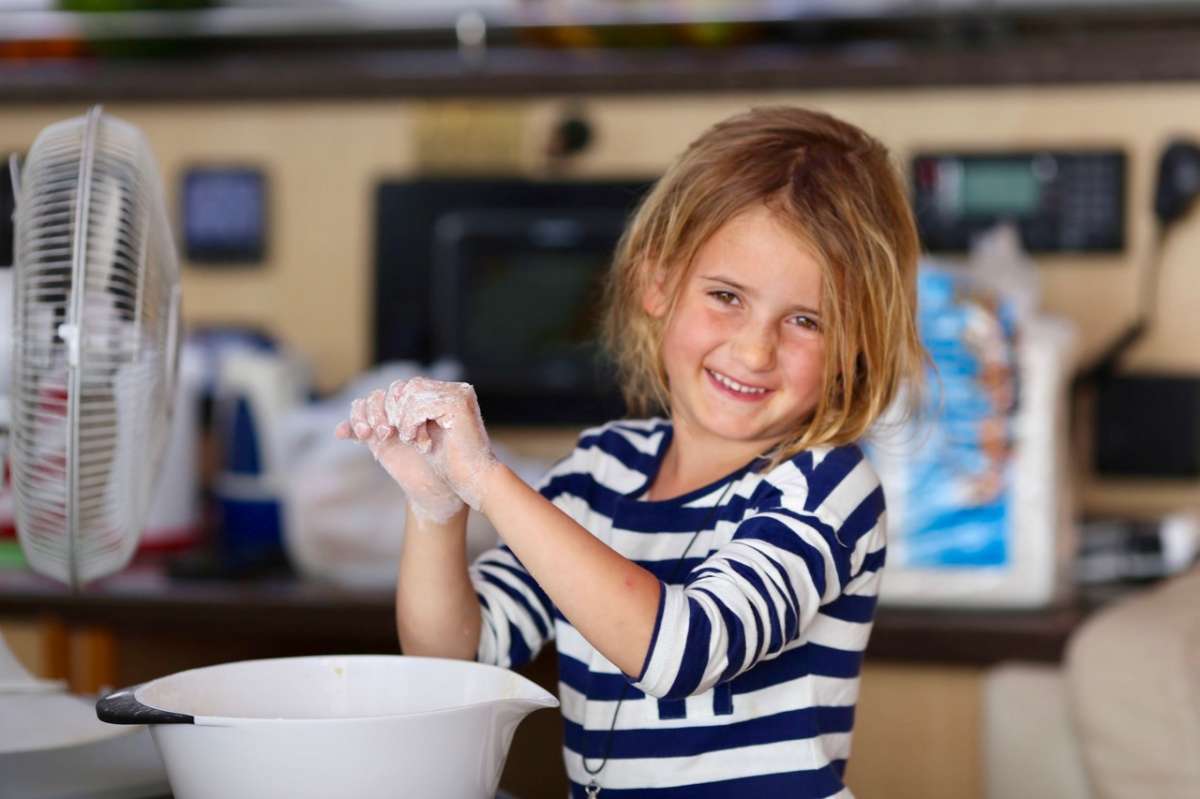 Mar 16-21, 2016 Birthday Celebration
Where do I begin to express our thankfulness for the opportunity to celebrate my 60th birthday aboard your awesome home "The Manna"? This is truly one vacation that I will remember for many years to come. Being onboard with my husband, children and best friends has truly been a blessing. This awesome experience would not have been possible without the hospitality of you two. You willingly gave up your cabin for us and treated us royally. Those pleasant dispositions you have! Emily, every meal was a hit. You really went all out! Wayne, no request was denied. You are a 1st Class Captain. We loved your giving spirit and willingness to please. God is good to provide such beautiful scenery for us to enjoy. From sun up to sundown, his majesty surrounded us. After being on "The Manna" it's hard to return to New Orleans and everyday life. No doubt memories of this time will sneak into my mind and cause me to think of you two and I will smile. Love you guys!
Vicki~

We don't want to leave! Not enough words to express our gratitude for all you have done to make Vicki's 60th birthday celebration so special. The memories we made aboard Manna are ones my family will treasure for many years. Each of you went above and beyond to make us feel at home aboard your home. We truly appreciate your southern hospitality and your hard work. Emily, we love your cooking, the meals are 5 star! Wayne, no request was denied! You both aim to please and you certainly did! We are family now!

Cheryl and I have been on many vacations and travelled the world and it seems though we sometimes are more stressed when we return because we have to either make all the decisions or we're in a hurry to catch excursions with many other people. We call it the Cattle Call. Not the case here, truly left our worries at home and just relaxed. The boat was fabulous; food better and if you can believe it the captain and 1st mate were even better. We felt safe, well informed at where we were, where we were going and what we were going to do. Best vacation ever!
Toy~

You both have been so wonderful to be with. Celebrating Vicki's Birthday has been a blessing! We got to celebrate with 2 heaven sent people! So glad God works in mysterious ways. So glad our paths crossed. This vacation has been so exciting, fun and adventurous! The meals, swimming, snorkeling, games have been so much fun. Thanks for a wonderful vacation and adventure. May God keep you both healthy, happy and safe travels. Hope to share more adventures with you both. Thank you for sharing you home! Keep the Faith.
Cheryl~

Thank you guys so much for the hospitality and wonderful experience this week.
Emily you have been my "Momma on Manna" and where do I start on the Food!
Wayne thanks for your knowledge and patience with us and hopefully you can take my dad up on his offer to be your "Deck Hand". Everything has been great but what made it special were you guys. Hope to see you soon!
Nic~

Emily & Wayne, Thank you all so very much for making my mothers 60th birthday one to remember. Also, thank you for not throwing my father overboard. I've never quite had a vacation this relaxing or adventurous. I may be leaving sunburned, scratched, and dehydrated [Symbol], but it was definitely worth it. Thank you for all the memories!
Angela~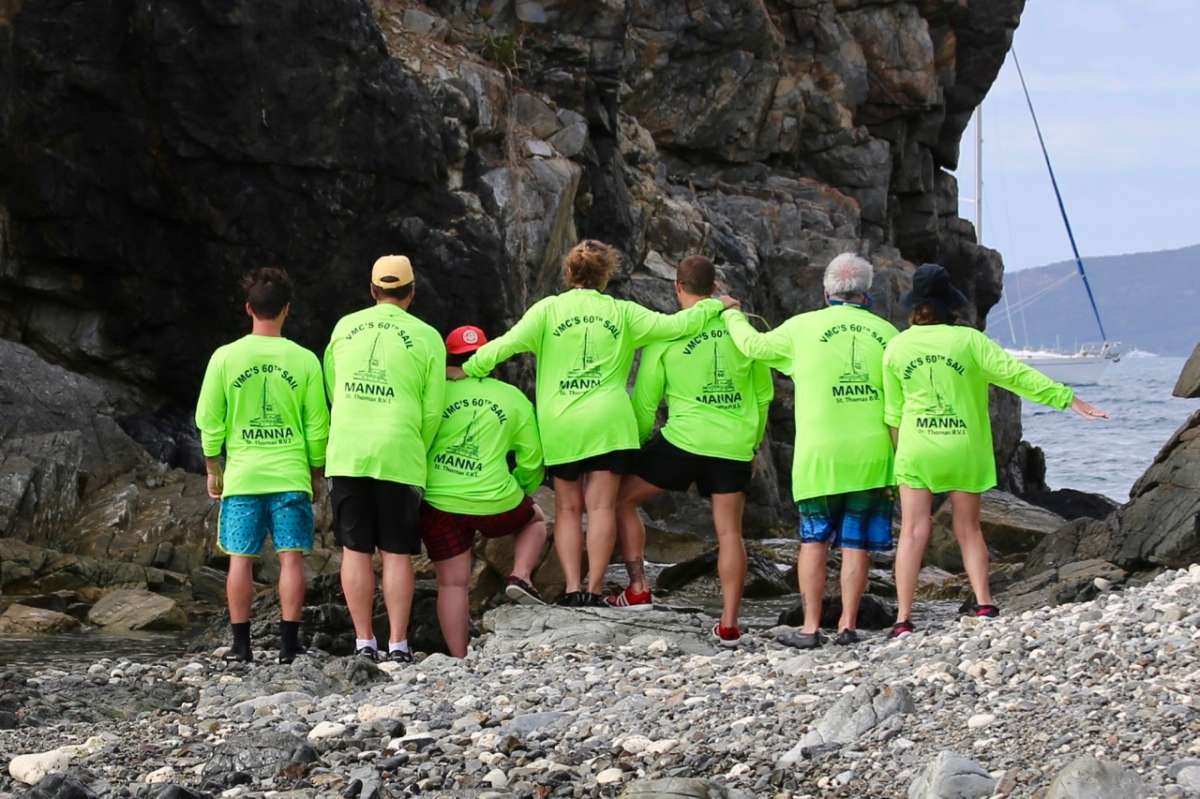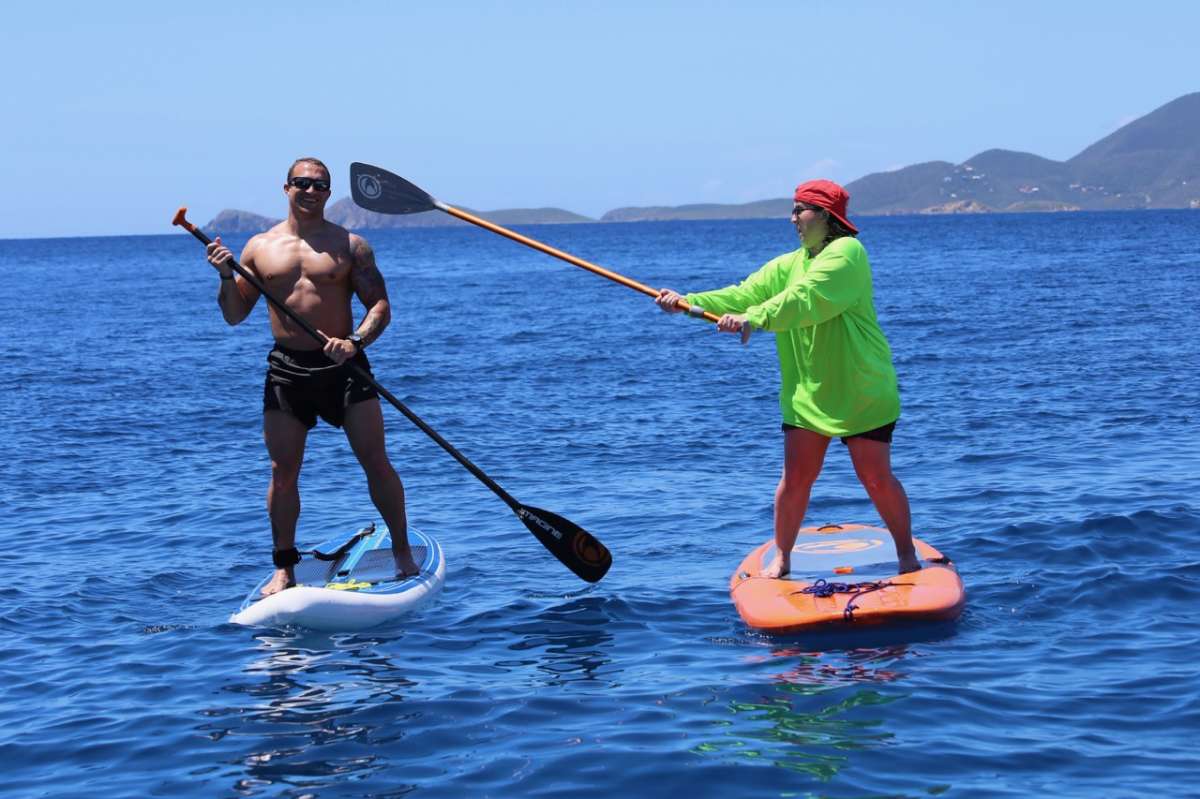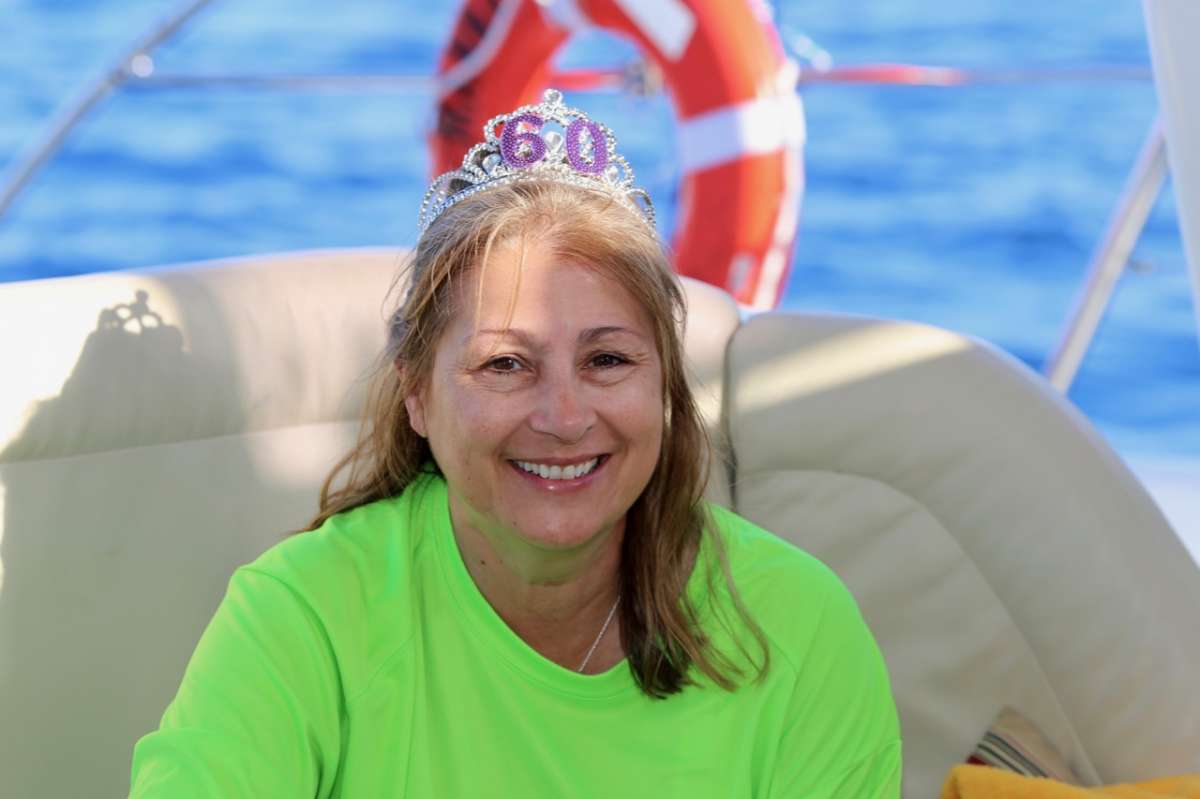 New Years 2015/16
Wayne and Emily,
Thanks for a spectacular week aboard the Manna. We had a great relaxing time: a perfect vacation.
You've been so generous and the perfect hosts, from dive trip to bouncy raft to all the wonderful meals.
Emily your food was outstanding and you will have to incorporate all the new recipes into your repertoire. But really it's all about the almond cake.
Thanks and good luck with Manna for Missionaries-such a wonderful cause /calling.
Matt

We couldn't have enjoyed our time with you and the Manna more. You are both delightful hosts and created a perfect atmosphere of casual relaxation. It exactly what we needed.
Thank you Wayne for your good- natured, confidant hand at the helm and Emily for the wonderful meals and pampering. All the best to you on your further adventure in life. This was a great one in ours.
Dan

Thank you for guiding us through this beautiful part of the world. I will never forget this trip or your hospitality.
DJ

Thank you so much for the incredible week aboard Manna. It was the perfect way to end a hectic 2015 and makes me hopeful and optimistic for 2016. Good luck with Manna for Missionaries and keep us posted. Thank you for sharing your world with us.
Jon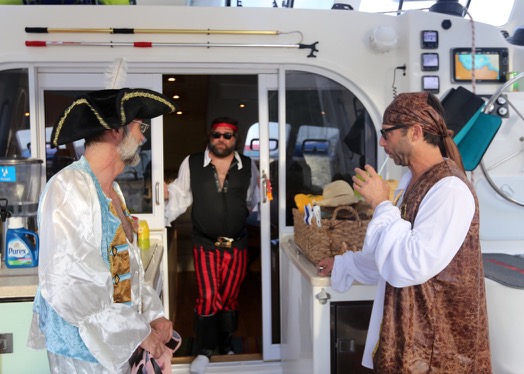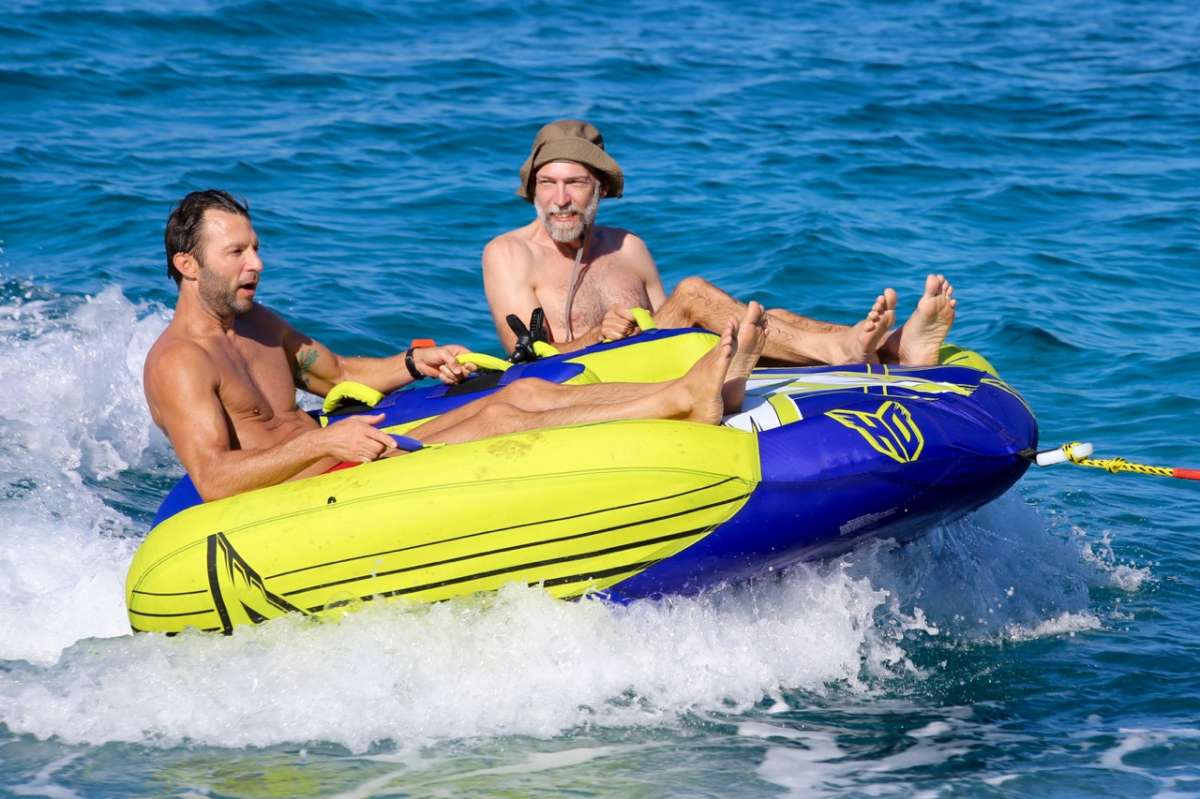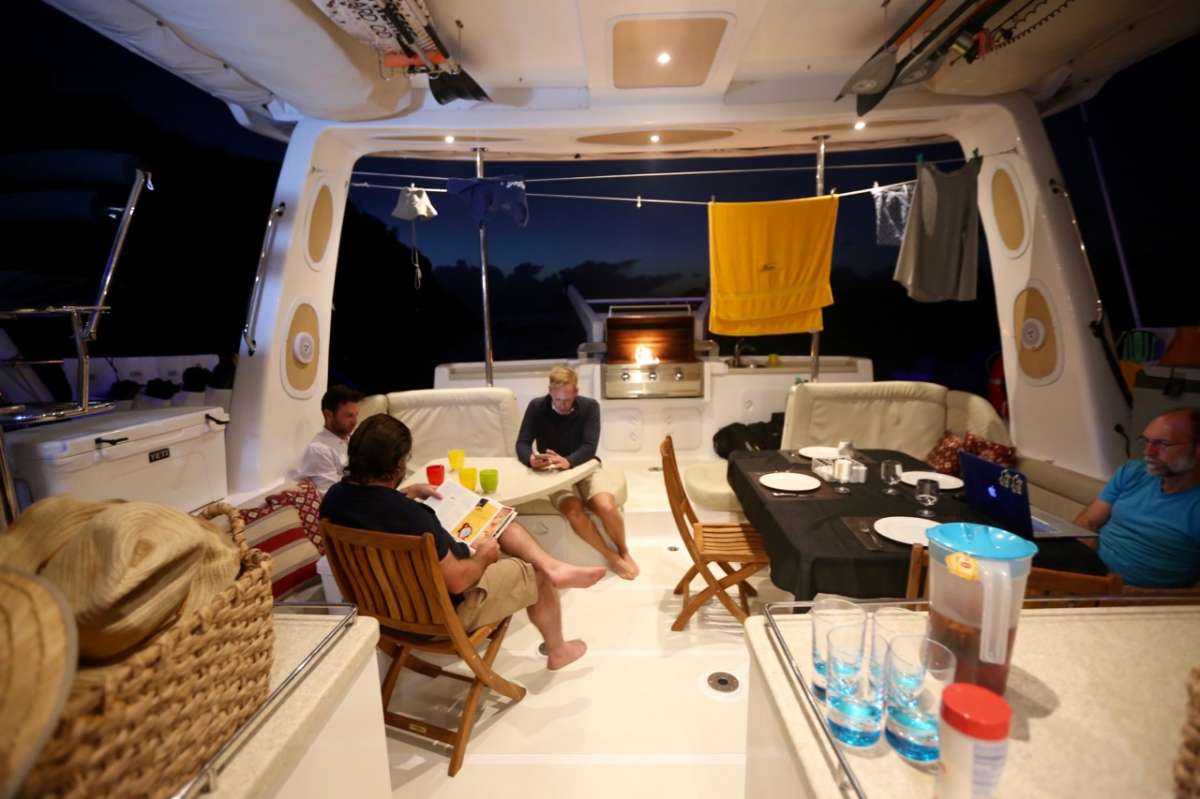 March 2015
We have taken over 25 cruises on the large ships, but this one takes the cake and by the way Emily's cakes are to die for.The intimacy of this trip is like a 9 day long super excursion that you would take on a regular cruise. The feeding frenzy rivalled the large cruise ships. I have 8-10 extra lbs to show for this. We have enjoyed spending time with you both (and George too)
Mary and Paul~

Where do we begin and how can we begin to thank you for such a special week in your magical world. We are truly blessed to have crossed paths with you both (and George) . Your elegant, casual, thoughtful gifts for sharing your treasures-Manna, Virgin Islands, BVI, best recipes EVER, tales of the sea are deeply appreciated and will forever be Remembered . Thanks so much for your warmth, wit, courage and friendship.
Victoria and Skip~

We knew that it would be good, we just didn't know that it would be this good. I am so proud of you guys for getting out and living your dream. Your hospitality, food and beautiful Manna exceeded our expectations. You gave us a week we will never forget. Just great all the way around.
Tom and Debbie~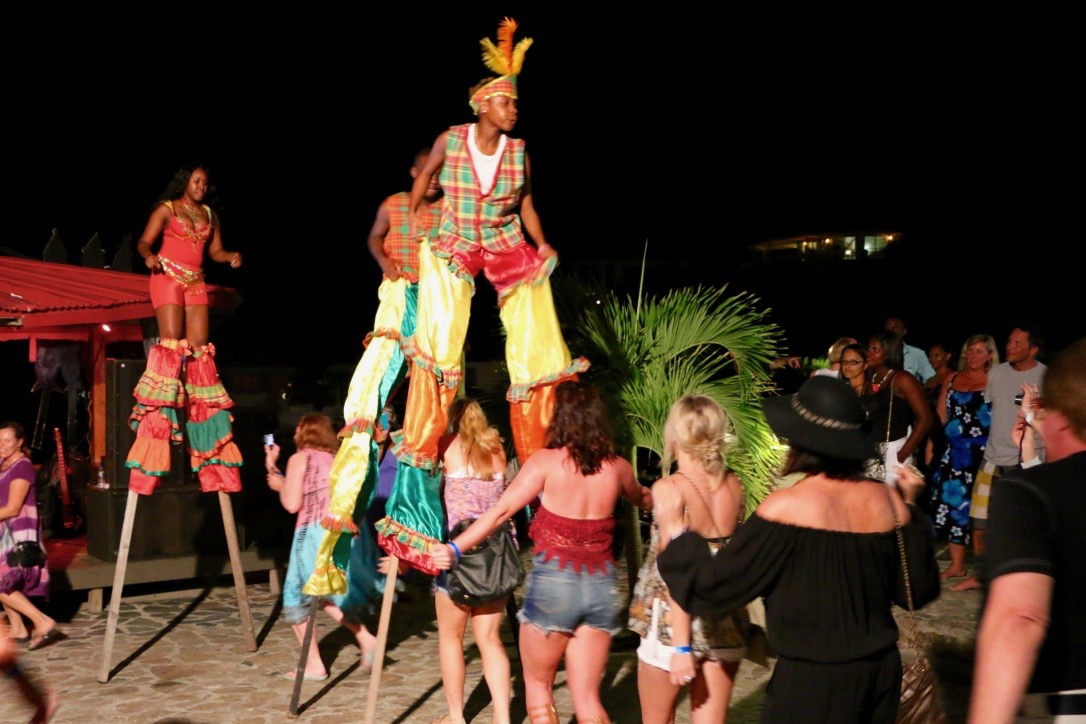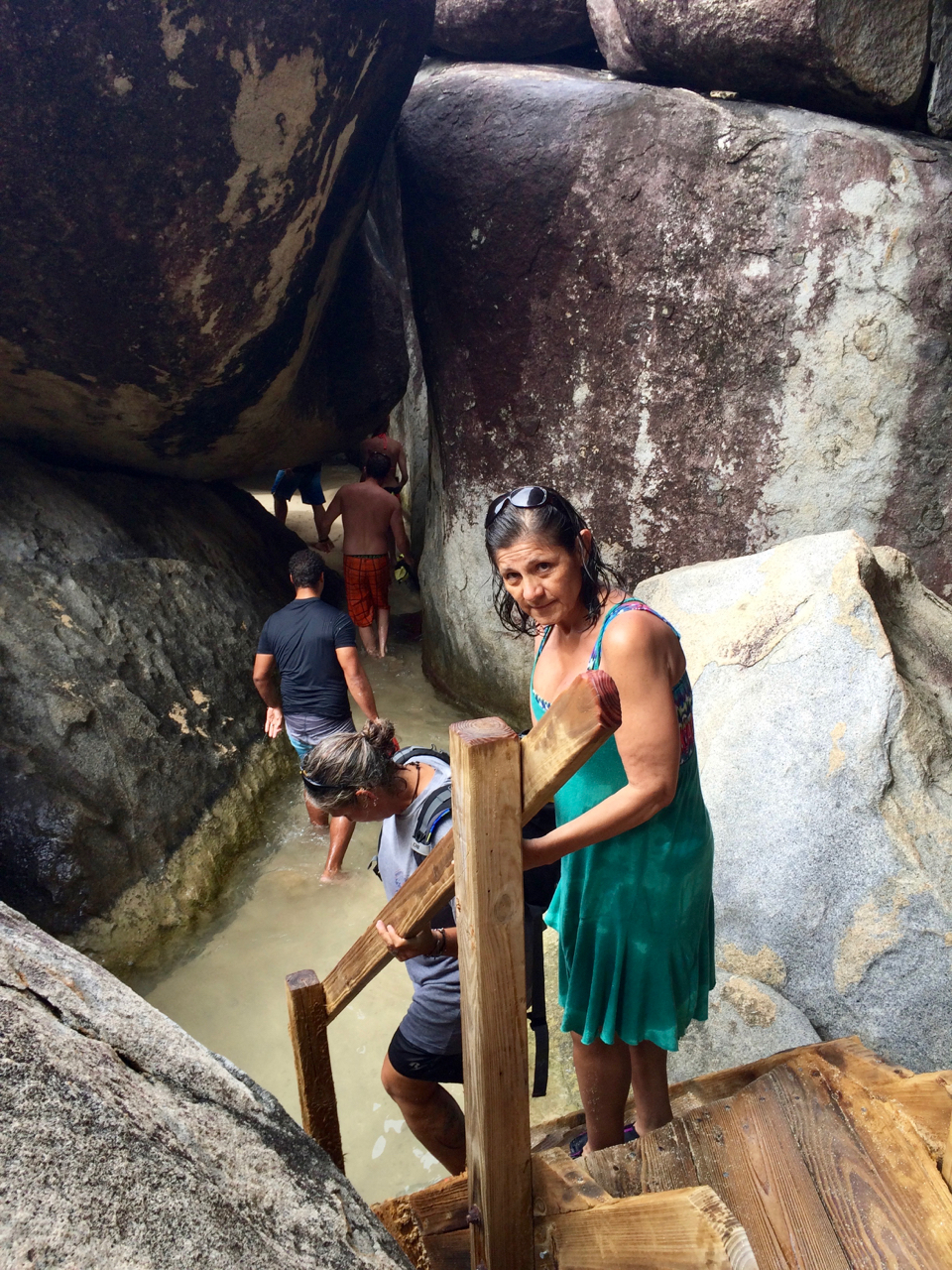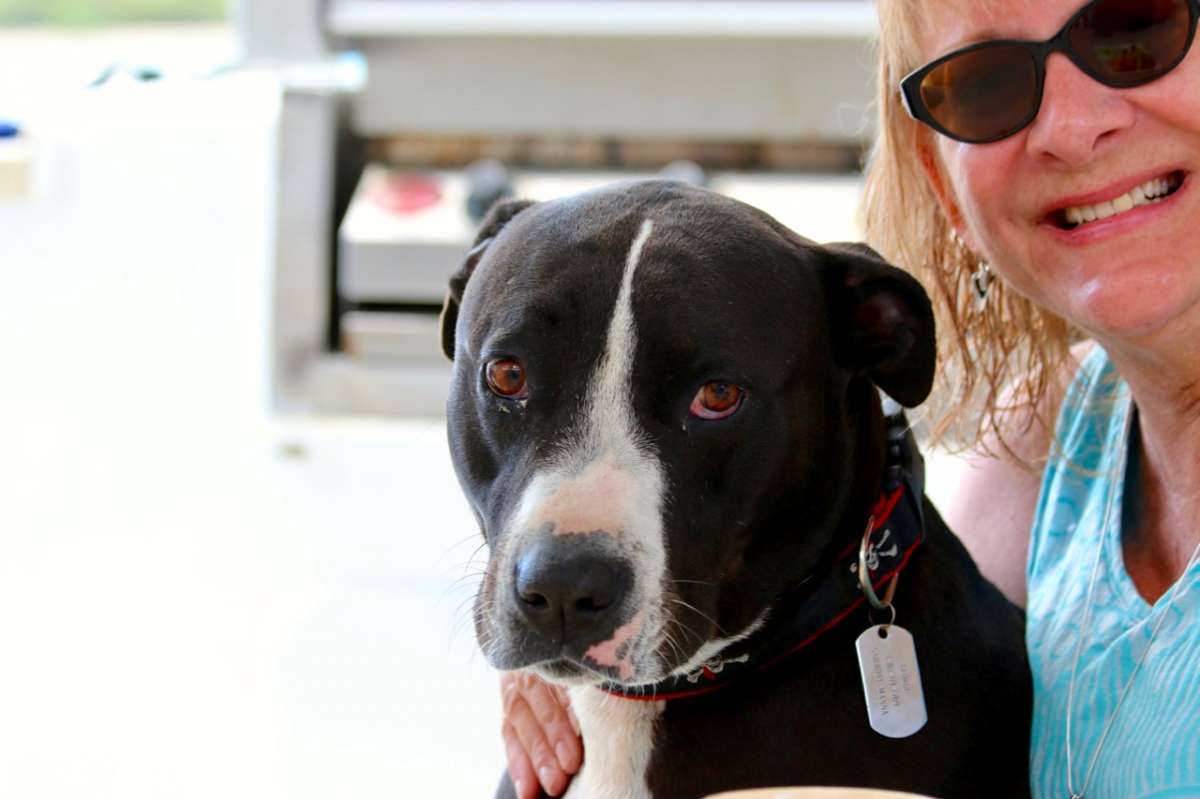 February 2015
Another wonderful trip. The meals were five star, the rooms are awesome and thanks for giving up your room for us. May God continue to bless you.
Brian and Connie~

Last week we left home knowing we were on our way to a beautiful place but we didn't know that we were going to meet 2 new friends. We want to thank you for opening up your home to us and showing us your world This has definitely been a special week for us. Your hospitality was above and beyond anything we could have expected. We look forward to coming back soon.
Rick and Cindy~

Thank you so much for allowing us to come back on vacation with you. A week on Manna was the perfect solution, the most relaxing vacation ever. The food was incredible as always. You are both wonderful hosts , accommodating everyone's wishes and making sure everyone had a great time.
Robin and Wayne~

This has been one of the best vacations we have ever been on. It was so relaxing . Everything was wonderful The food was yummy and we enjoyed every stop. Thank you for your hospitality. We feel so blessed to have been a part of such an awesome experience. May God bless you in your journey.
Doug and Shanelle~