New Year\'s Charter 2015
Hello Everyone, I wanted to share my clients feedback regarding the trip aboard Seaductionshe said the trip was AMAZING!!! She was really happy everything, especially with the crew members Thomas and Coline. She emphasized that food, service and the yacht were great!!!! "Incredible food! We were blown away with each and every meal!!!!! First class for everything. Trip of a lifetime!!"
Antigua and Barbuda 10-17 February 2015
Everything is fine.
The Crew is very friendly, we didn't have any problems.
Thomas knows all the best places for swimming and relaxing.
Toni was cooking everyday the new meal, all is very tasty.
Thank you. D.
St Martin, St Barts, St Kitts, Nevis - February 2015
Both Boat & Crew were outstanding!! We would highly recommend them to charter again.

John got to see and sail the islands he hoped for and more!! The food and wine was the best I ever had on a charter, Toni was an outstanding host and a real chef. The replacement captain, Thomas, was the sweetest, kindness Frenchman I have ever met. He is very capable and loved sailing too so we were really comfortable sailing many hours the days we need to get to St Kitts and back. He took us any where we wanted to explore weather permitting. I also met the other captain, Toni's partner, as well the last night in port. I'd highly recommend the whole team. The boat had everything plus on it and look brand new!!!. A 10 !! Mary
Surprise Birthday Charter - SXM Nov. 27-Dec. 4, 2014
The trip was magical! The surprise was the best! The crew was professional, precise, engaging and fun! Perfect for us and took really great care of us and our needs. The trip was one of a lifetime vacation! (Pics taken on arrival.)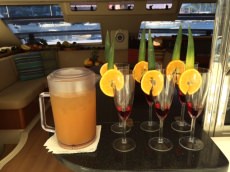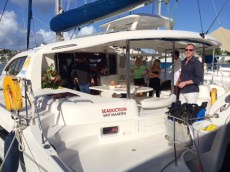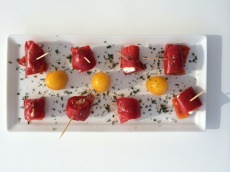 December 2013 - Stunning beaches on Anguilla, and Pinel Island off St Martin
I would highly recommend this amazing day trip. Seaduction is spotless and beautiful. Toni and Johann are attentive and fun loving, but if you want a romantic day, then they wont disturb you. They anticipate your needs all day long allowing you to relax and enjoy the day.

The Island of Pinel is absolute paradise. It is so beautiful it looks like a scene out of a fantasy movie. While snorkeling on Tintamarre we got to swim along side a sea turtle.

Riding on the bow of the catamaran on bean bags makes you feel like a kid again, squealing as a wave splashes you. If your rum punch gets a little salty, Toni is right there to give you a refill. And of course if you dont like getting splashed you can sit in the luxurious seating area in the back or in the cabin.

My husband and I spent 10 days in St. Maarten, and this day was by far the most memorable and enjoyable. Our biggest complaint was that the day went by too quickly because we were having so much fun. Thank you Toni and Johann for a wonderful experience! If you guys are around next time I visit the island, I will definitely schedule another trip.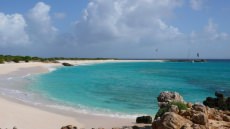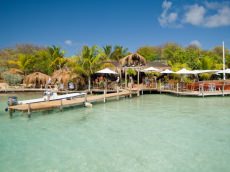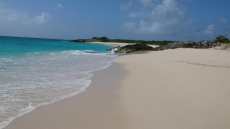 November 2013
Our small family chartered Seaduction on St Maarten and we spend the most beautiful time with our family of 3. We visited few bays and snorkeling there, we saw a lot of turtles, stingrays, couple small shark (at least they looked like, but I can be wrong) and lots of fish, of course. What's we really like: peaceful... No noises. Completely. Yacht is fully equipped and new. Captain do his job perfectly and helps when you even start to think to ask. Sailing route is depends from your wishes. We stay more weeks here, so we definitely come back!!!!! Thank you very much from Russian family from cold Kamchatka penunsula.