Texas family aboard Azulia in March 2018:
We are planning on coming back! :)
5 stars all around!
We had an amazing family vacation on Azulia. We will miss Graham and Pam. May God bless you!
Love,
Martinez Family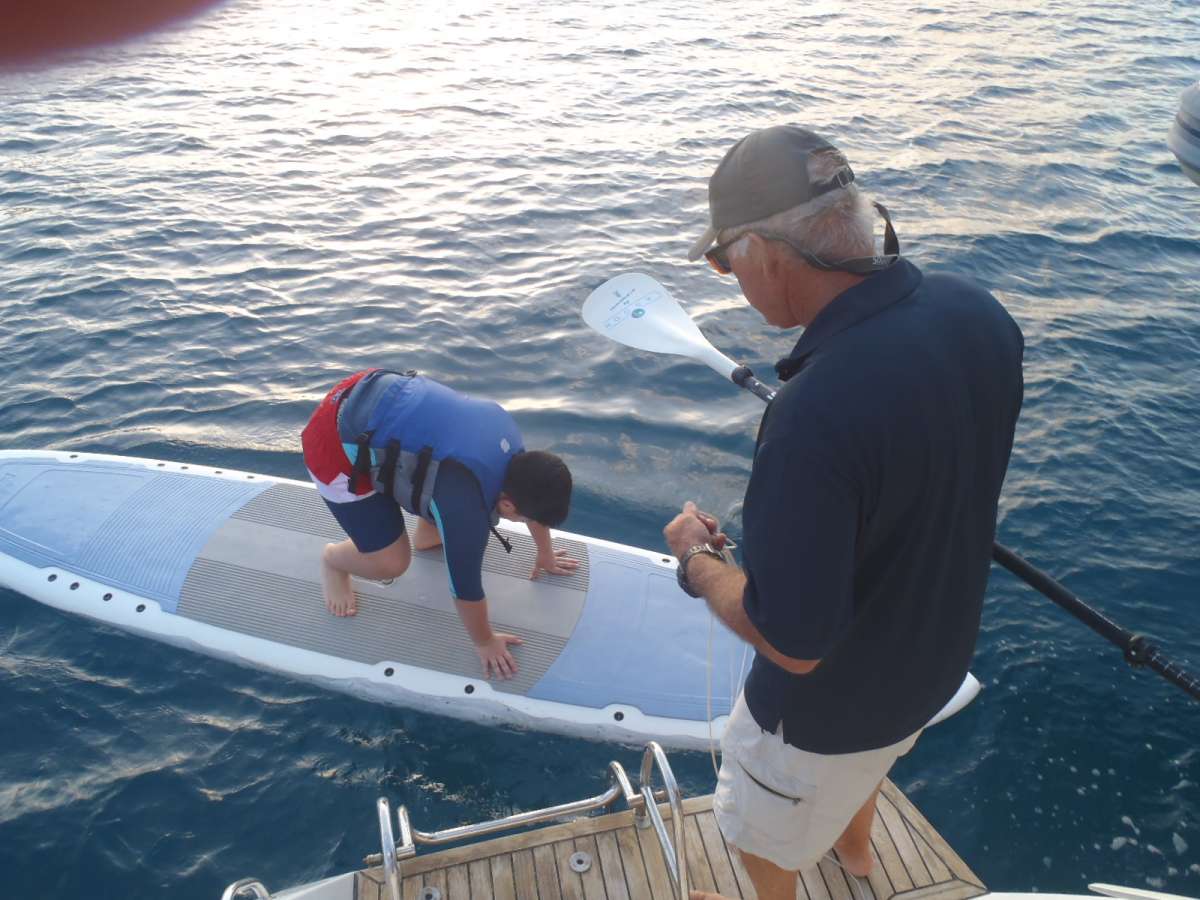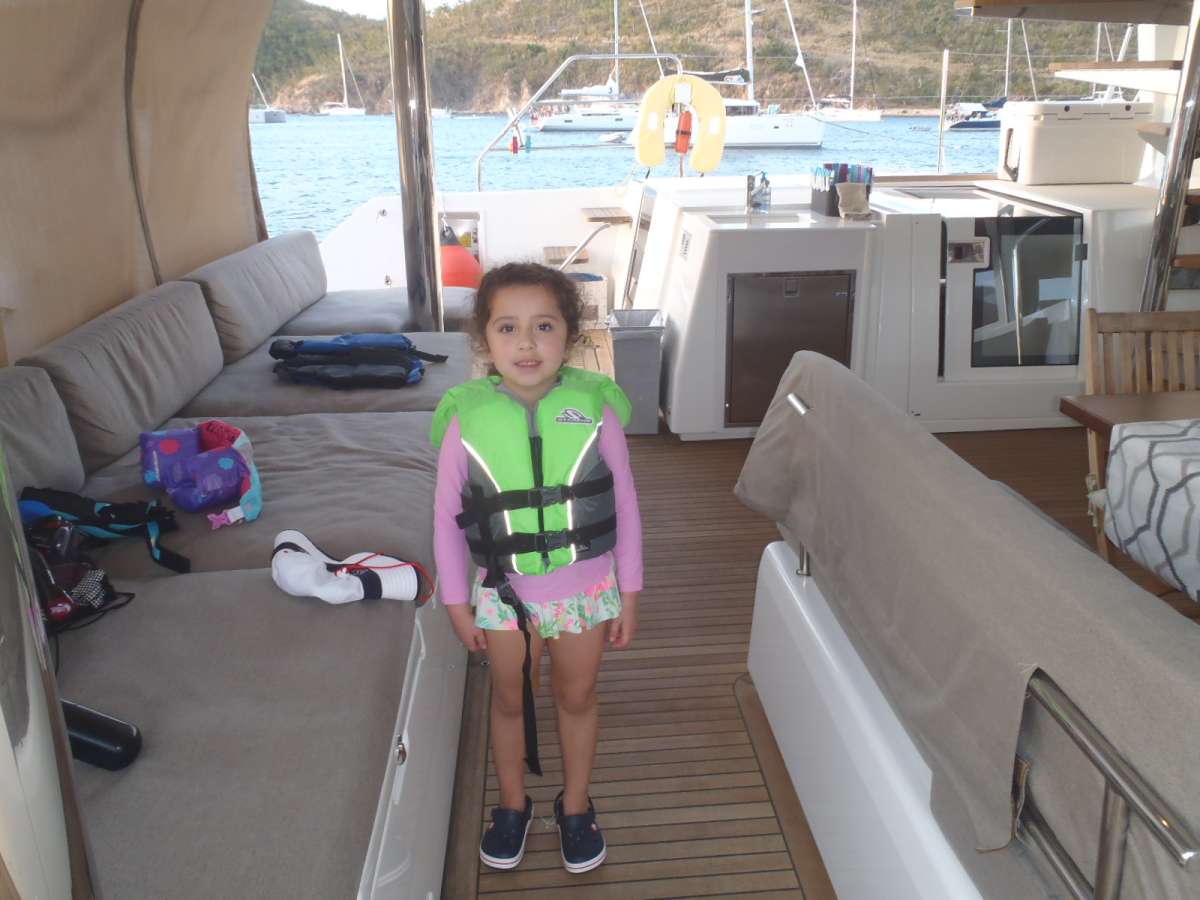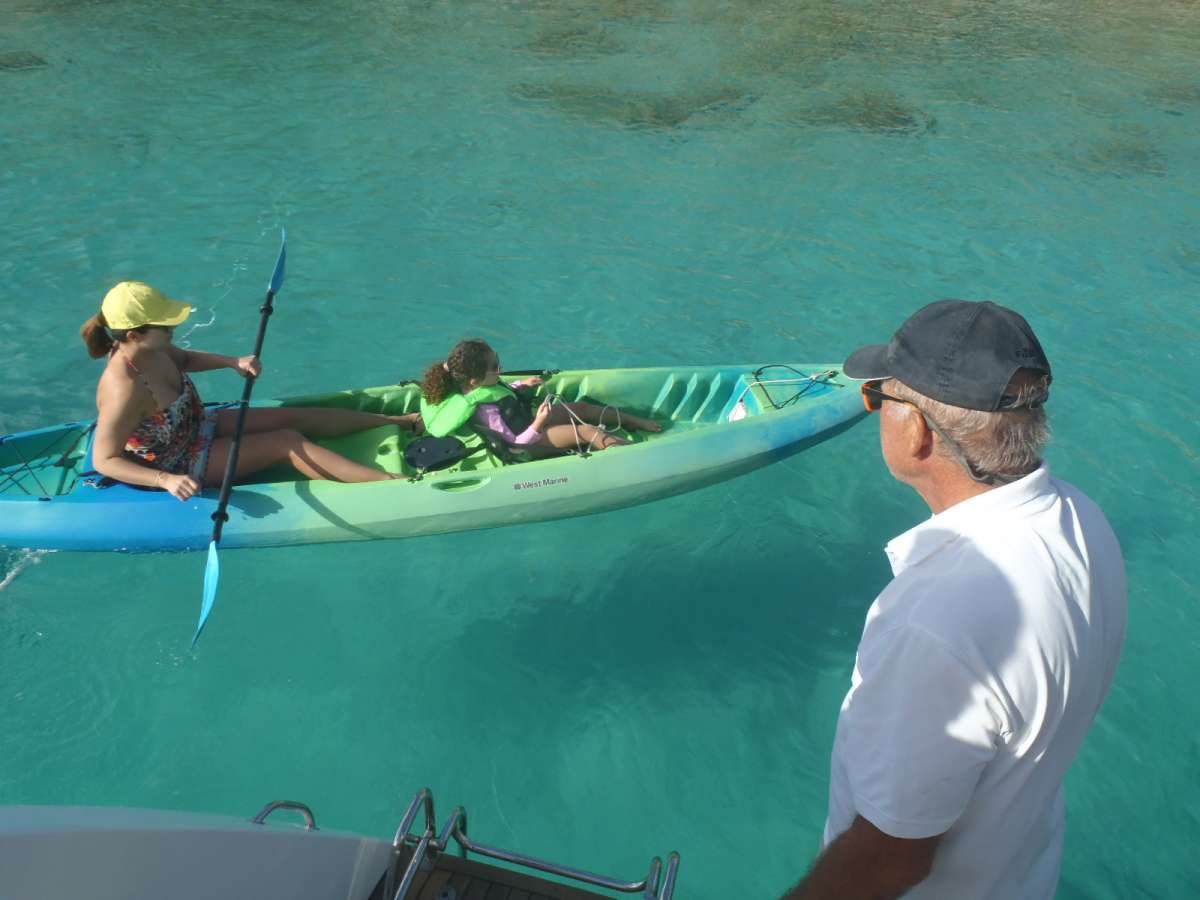 Feb 2018 guests from Nebraska said:
Fantastic, exceptional experience. So glad we chose the Azulia!
Would love to do it again soon!
Pam & Graham went above and beyond. They made sure we were well fed, comfortable, made fabulous drinks, and were very attentive to all of us! We enjoyed having them join us for fun evenings on the boat and for dinner one evening on shore and the Pirate Happy Hour another night. They were so good about getting us in & out of the dingy (which wasn't always an easy task)! Seal Team 6!
Pam's food was 5 star! We had to ask her to cut back on lunch because we were being so well fed! We were not disappointed in food, wine & drinks at all. They did pay close attention to our preferences and had all of our favorite types of drinks too!
Boat was spotless & in excellent condition. Our beds were very comfortable and we had plenty of different spaces on the boat to hang out. The fly bridge was a favorite card playing spot for the guys, our entertainment area in the evenings & great spot to all relax and hang out while we sailed. It was a great shady spot and we could go out front when we wanted sun. So many areas to hang out. It was fun to watch Graham/Pam sail to our next destination with their commentary of where we were and what we were seeing as we cruised along.
There was something new and fun each day and down time in between to relax.

What we liked the least was leaving!!

The experience was even better than we hoped for. It was a trip of a lifetime and we would love to go with Graham & Pam on the Azulia again!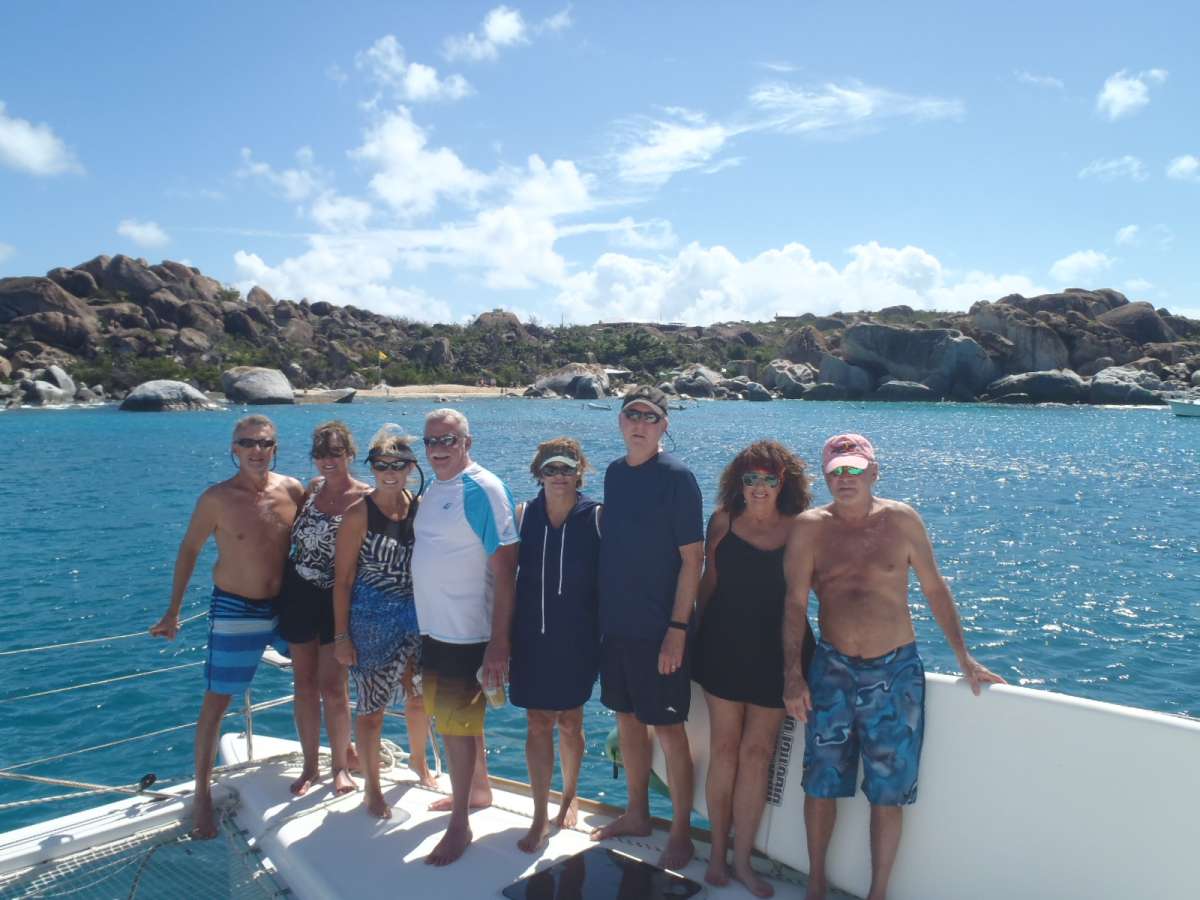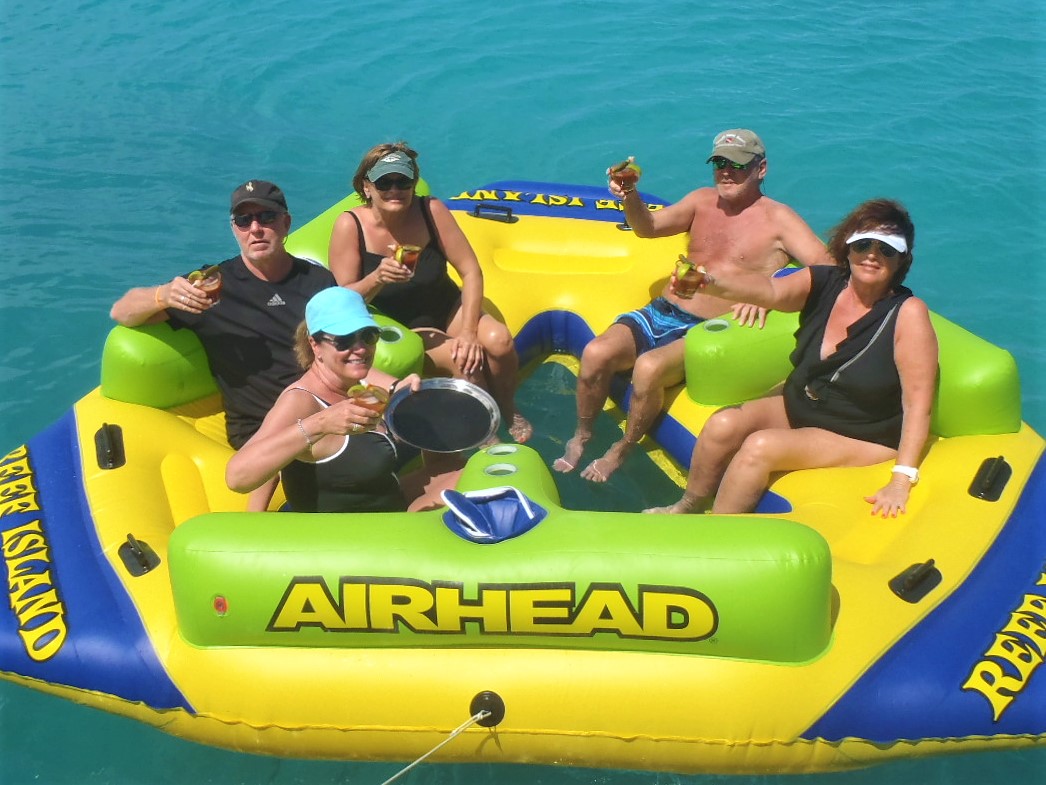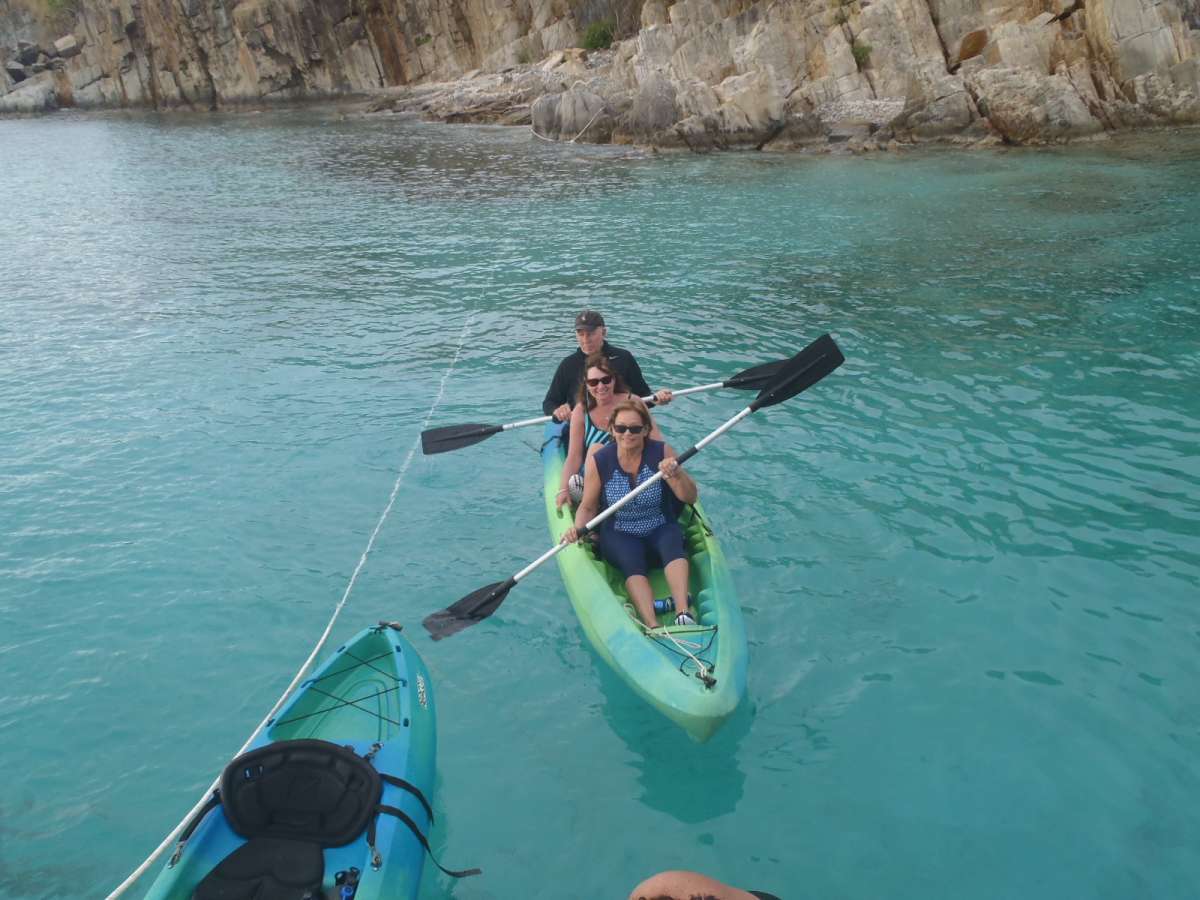 January 2018 Guests from Indiana One way charter from St Thomas to Peurto Rico
5 Stars!
Very enjoyable and relaxing. Thank you for the wonderful week and the bog one that got away! One of our best vacations yet!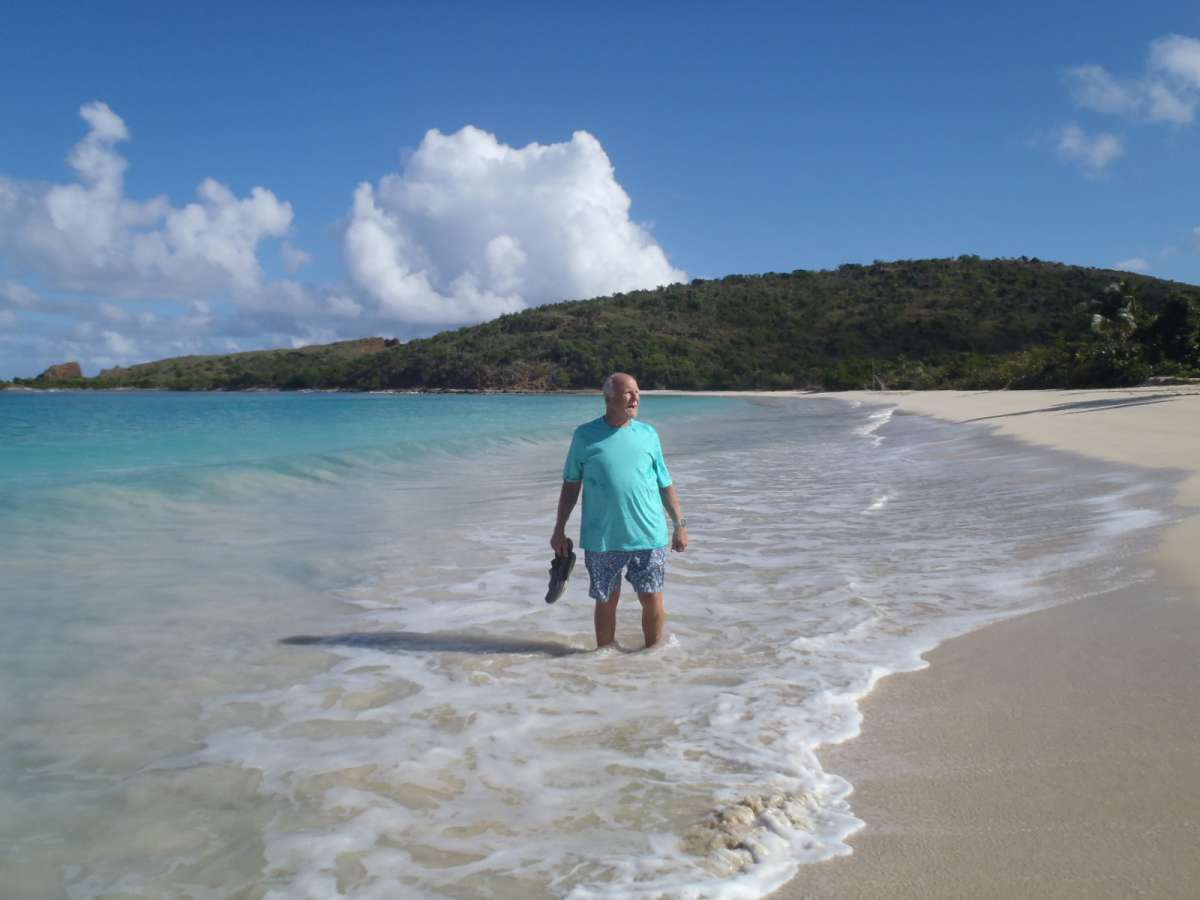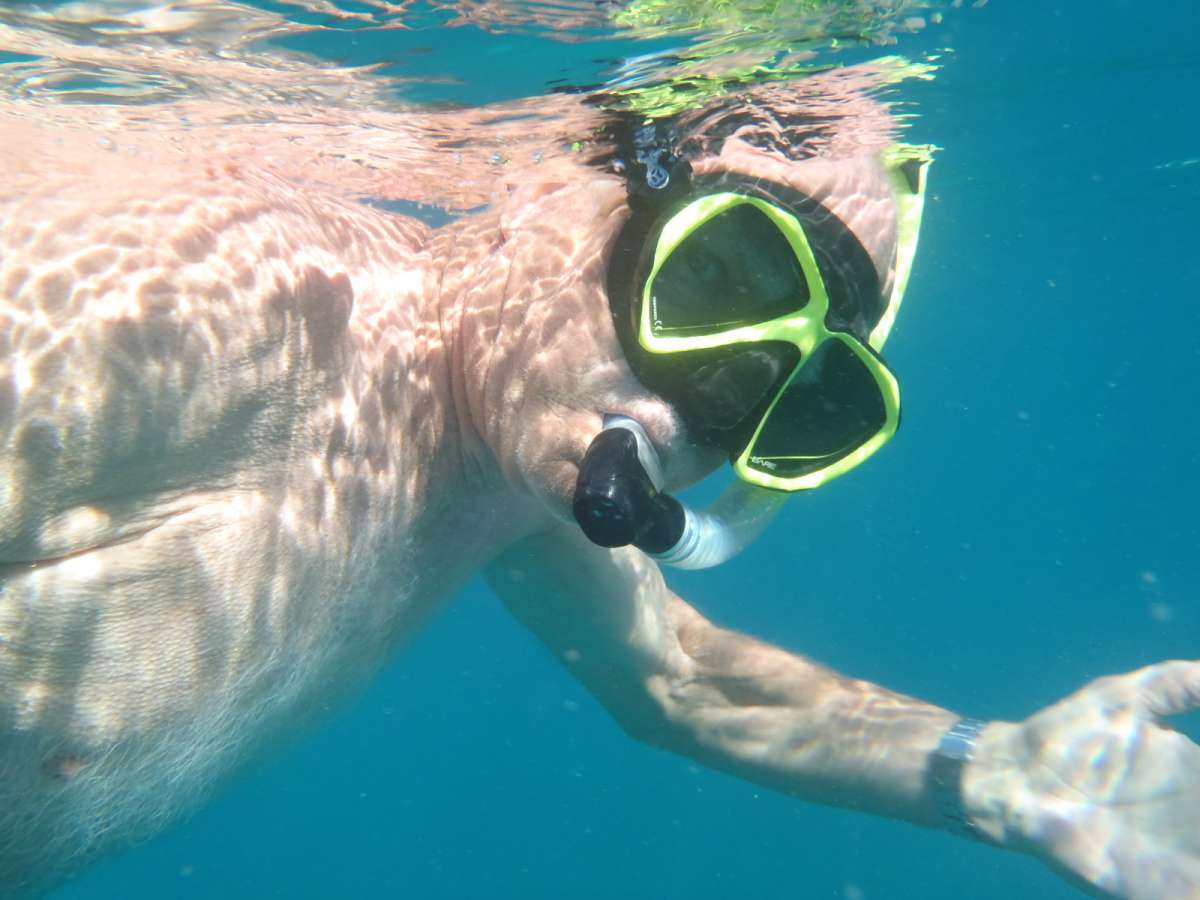 New Years Charter Guests from Ohio
Breathtaking Views, Great Food and a wonderful trip. Thanks!
and
Truly an outstanding trip with a very professional crew. Pam's a gourmet chef to boot!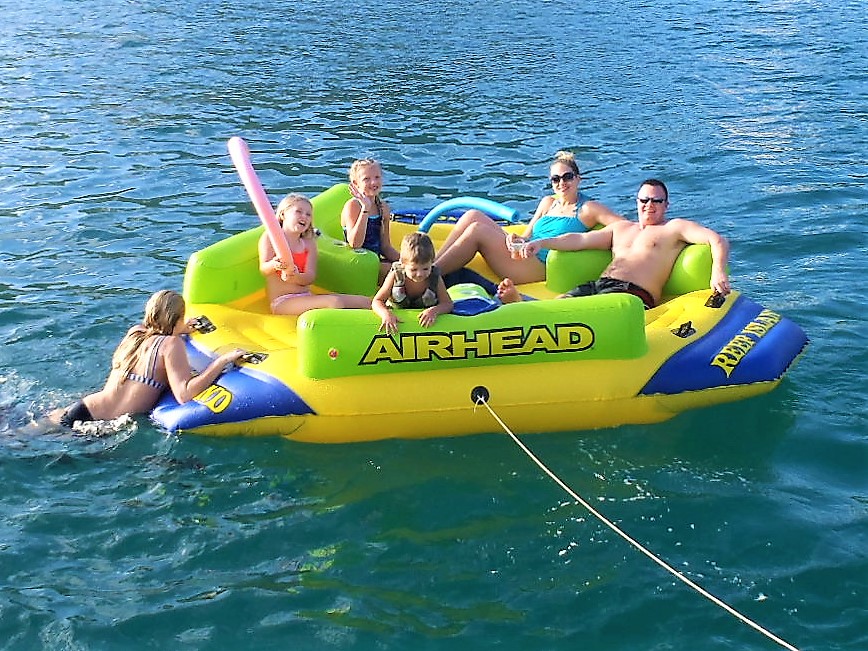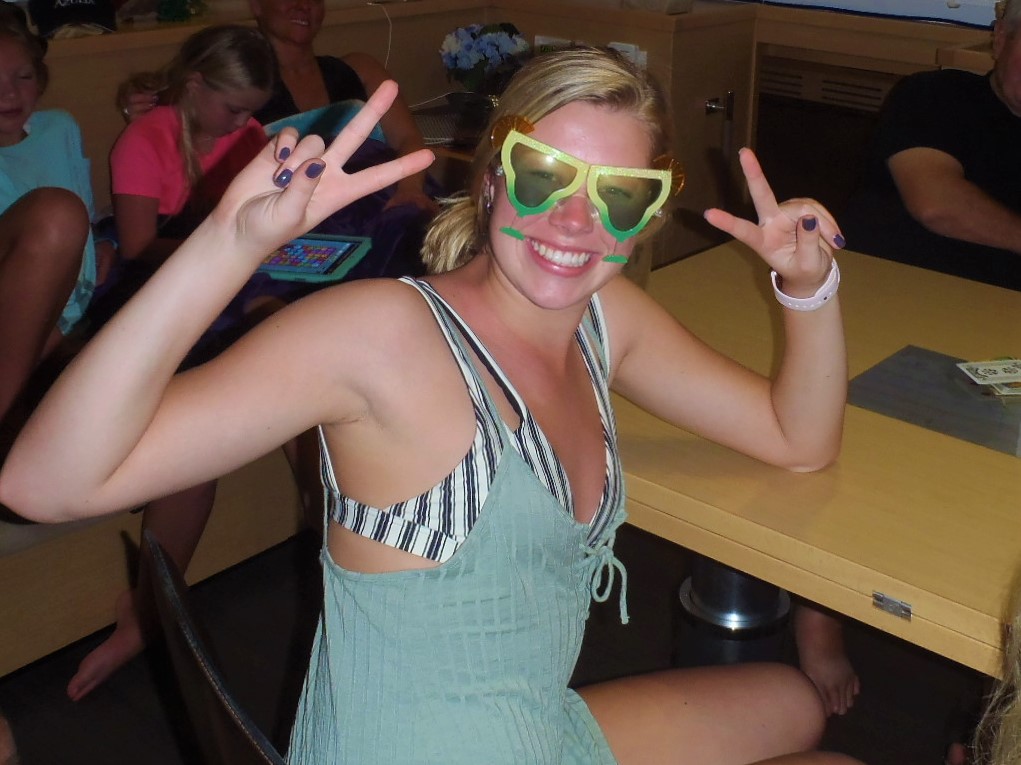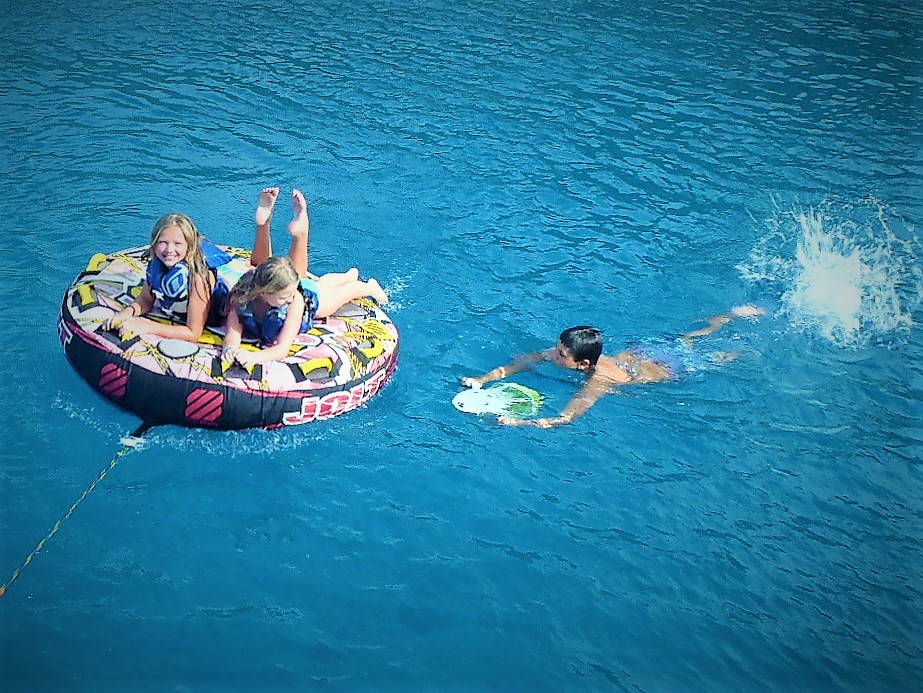 Mid August AZULIA 2 guests said
⭐⭐⭐⭐⭐
Graham is the best!!!!
I think I am in love with Pam!!!!!
Best trip I have ever taken. And I love to travel!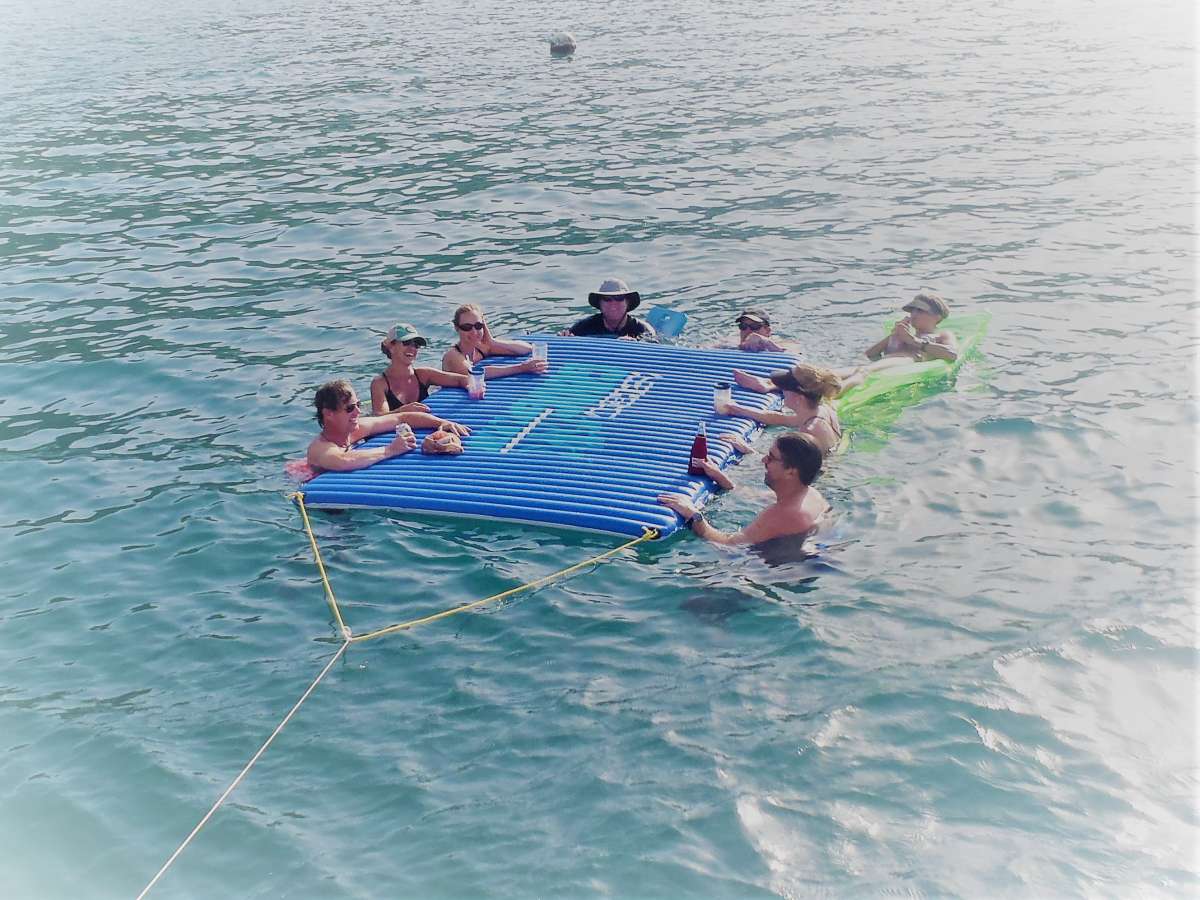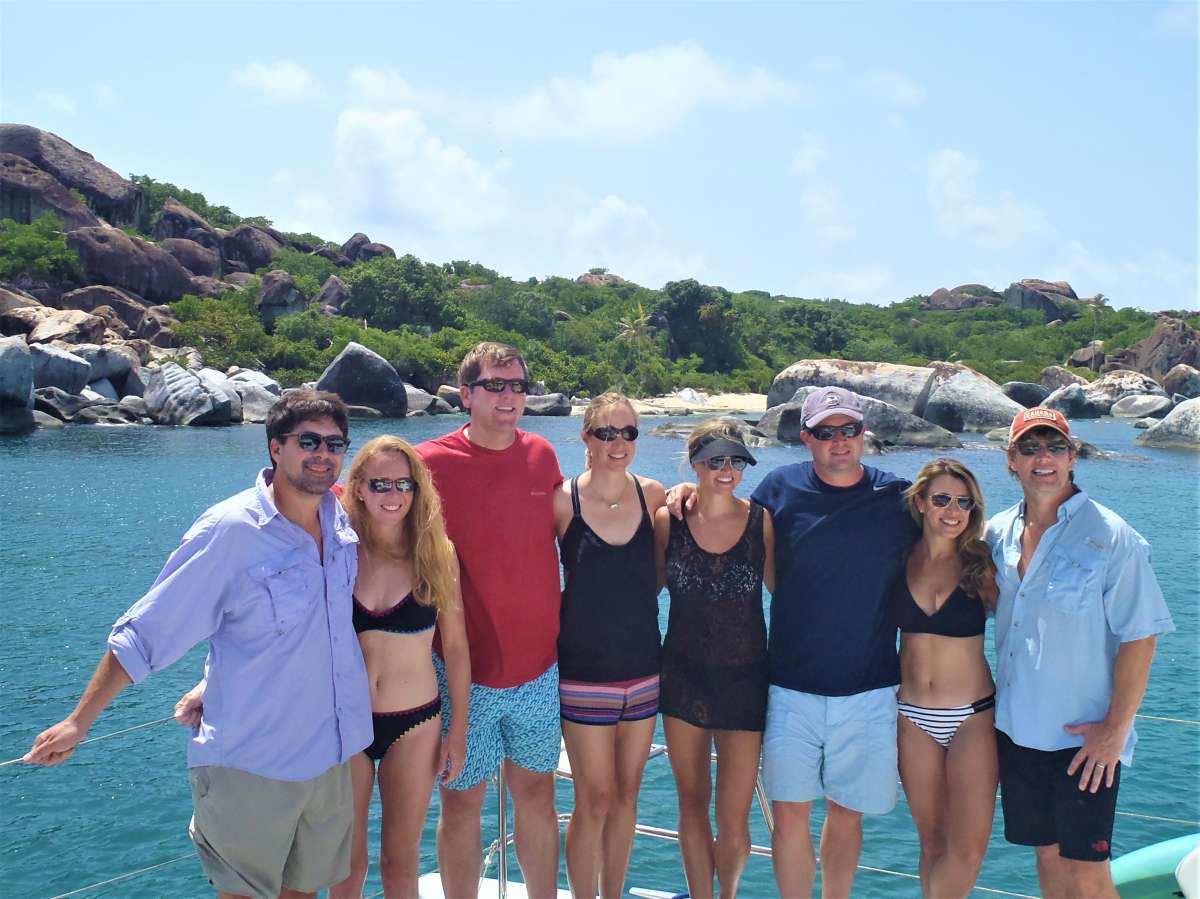 June 2017 Guests from Florida and New Jersey
This was the best vacation ever! Graham and Pam made it the trip of a lifetime and we hope to be back!

and

This was a very special trip for our family. Graham and Pam helped ensure it was a trip to remember forever.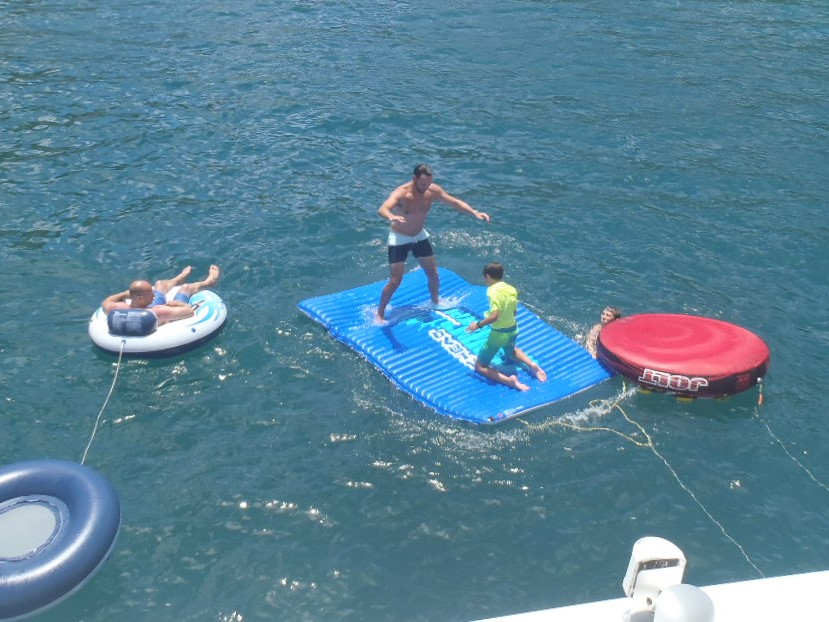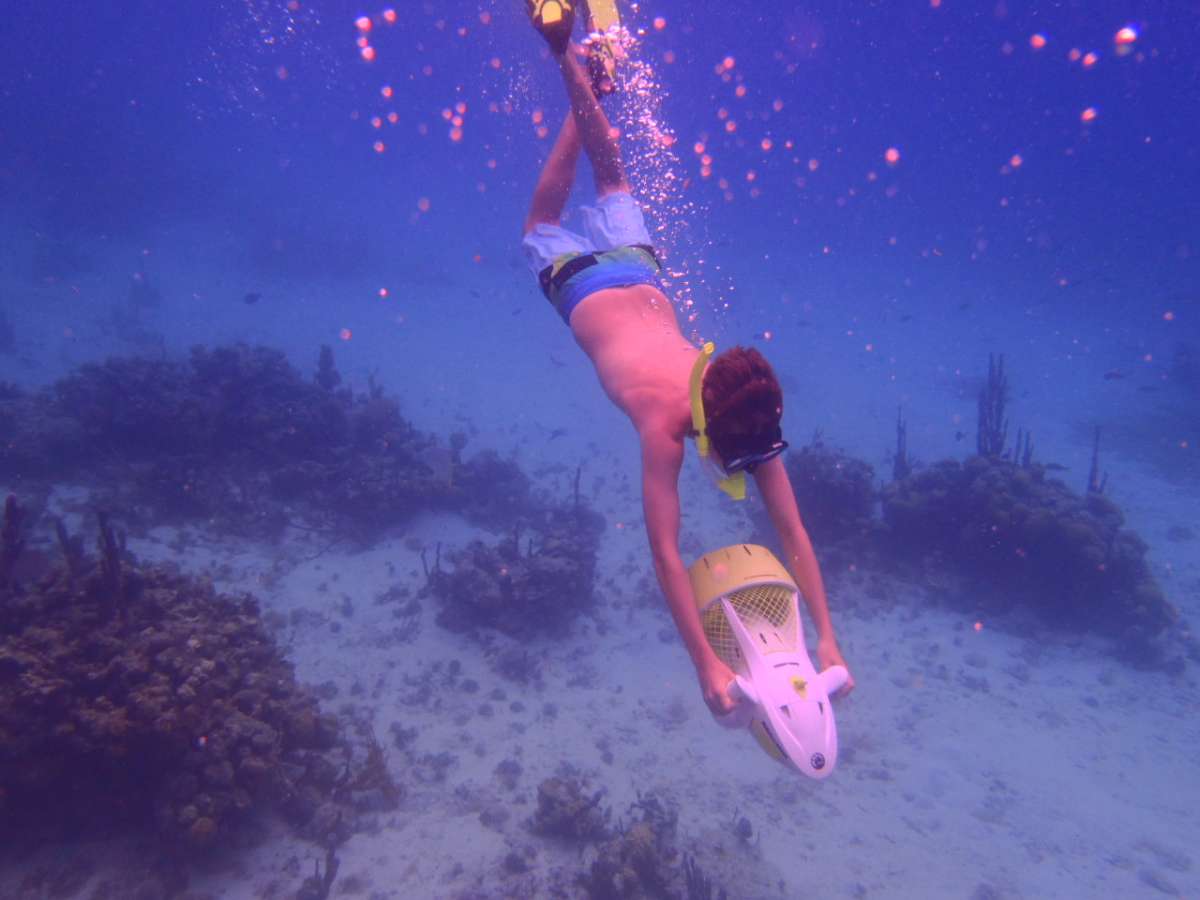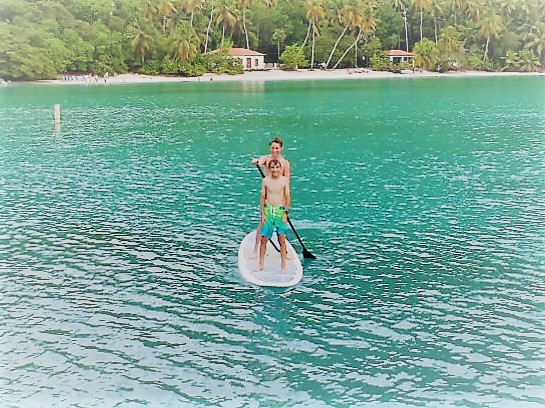 April 2017
Guests from upstate New York said...
Dear Graham and Pam,
This was truly one of the best trips we have ever been lucky enough to enjoy. Every meal was delicious and unique. You both were always available for our every whim. I will never forget paddleboarding, and I can now add that to my list of accomplishments. You both were more than our captain and chef...you became our friends.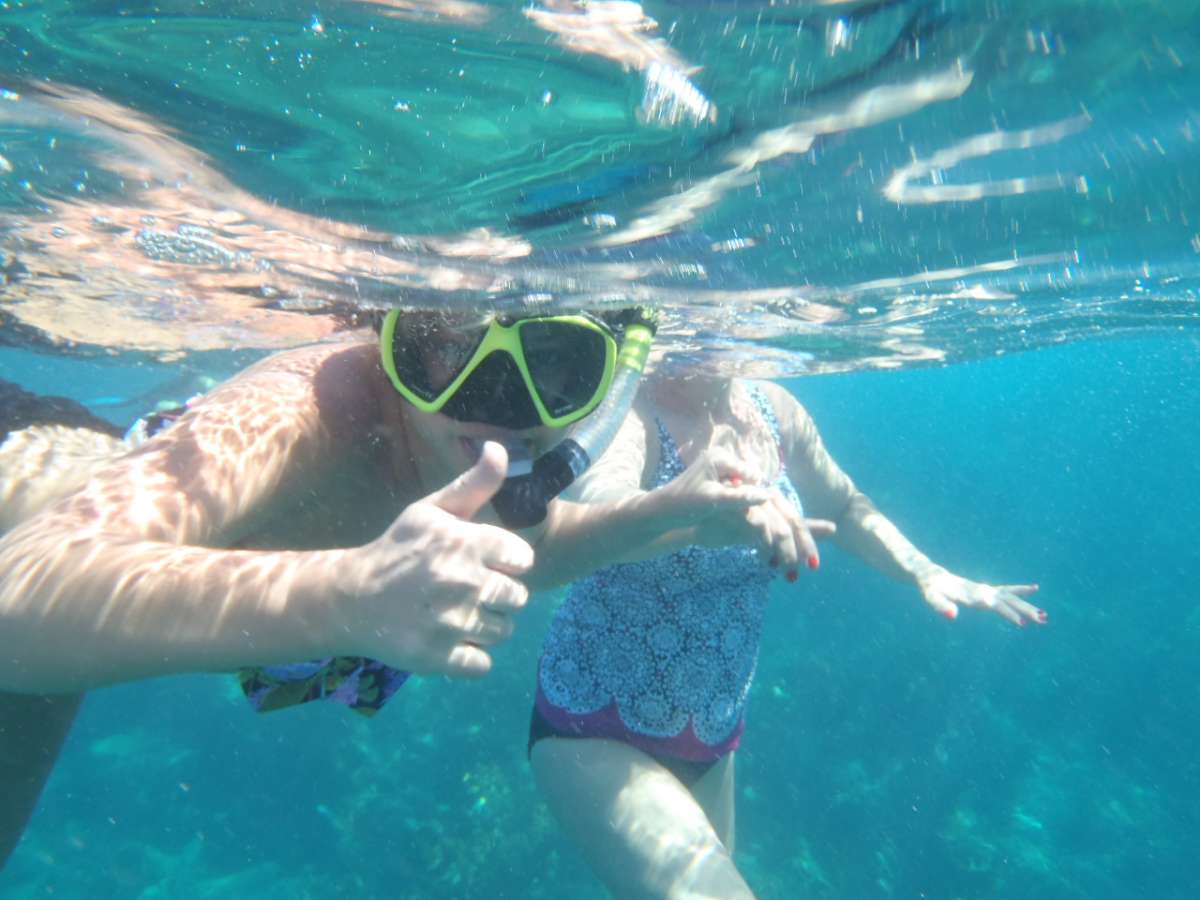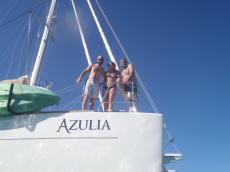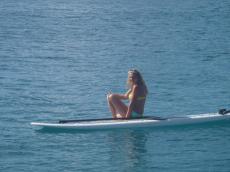 Early April, 2017, guests on AZULIA 2 said:
Graham was awesome and did a great job of captaining the boat while keeping our family entertained! Graham was always willing to do what ever was needed to make sure we were satisfied. The kids thoroughly enjoyed tubing and knee boarding whileGraham drove the boat. There was nothing more that Graham could have done to make our trip more enjoyable.

Pam was absolutely fantastic as well. She prepared some of the best meals that we have had and catered to our every need. She also was a great guide and pointed out thebest snorkeling spots in all of the islands that we visited. We hope to get some of Pam's recipes!

The Azulia 2 is an amazing boat that is pristine. The space on the boat is incredible and everyone on our trip always felt comfortable and had plenty of room to relax. The beds in the staterooms were awesome! I am trying to find the same mattress for my home!

We had a great itinerary recommended by Pam and Graham. We felt like we saw and did everything that we wanted to do while in the BVIs. There is plenty to do for everyone. My son and I loved the fishing! Almost caught a tarpon!

This was one of the best vacations that our family has ever taken! We can't wait to do it again.

Clay Tiedeman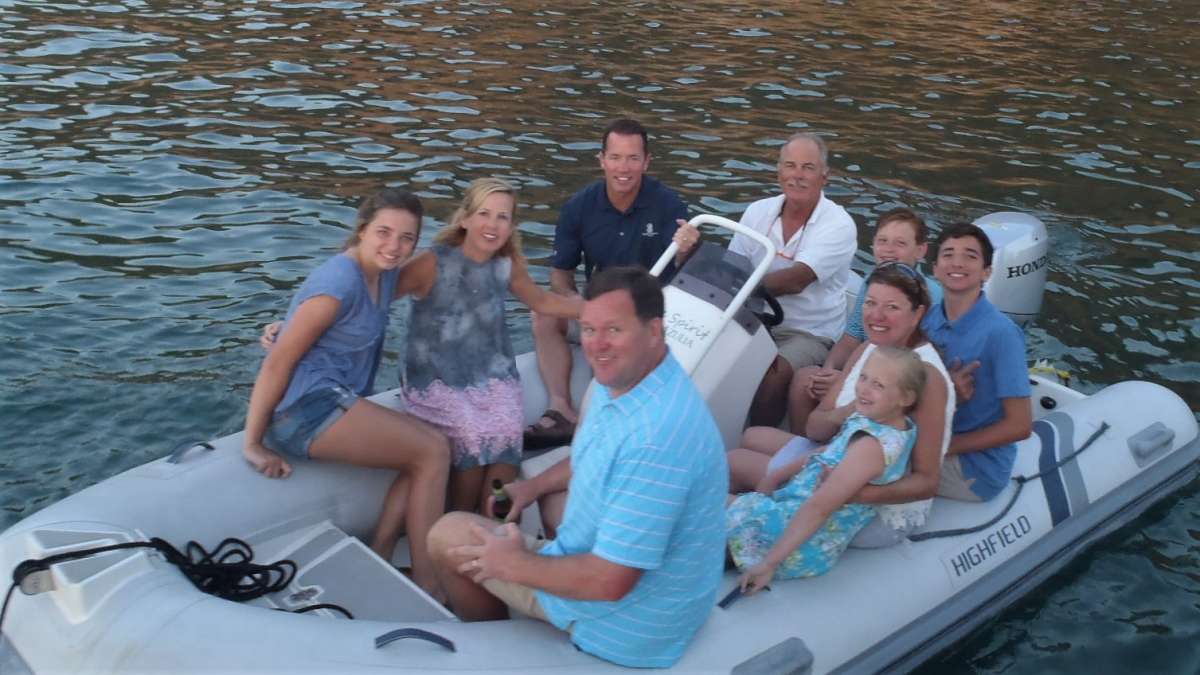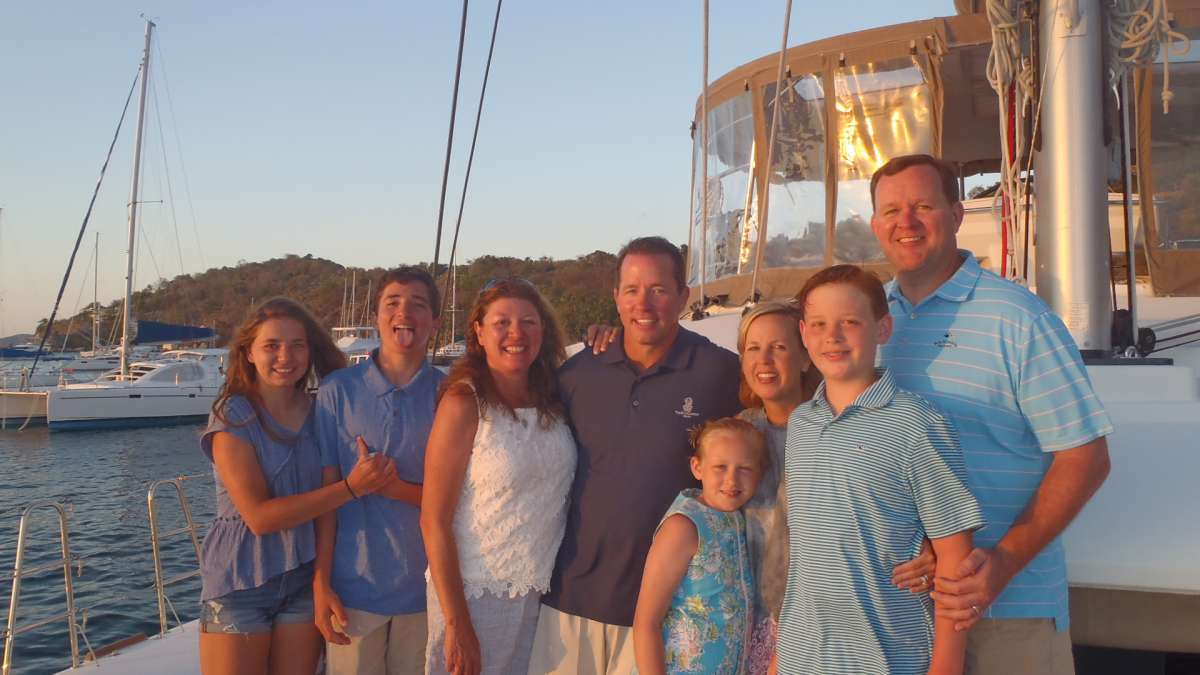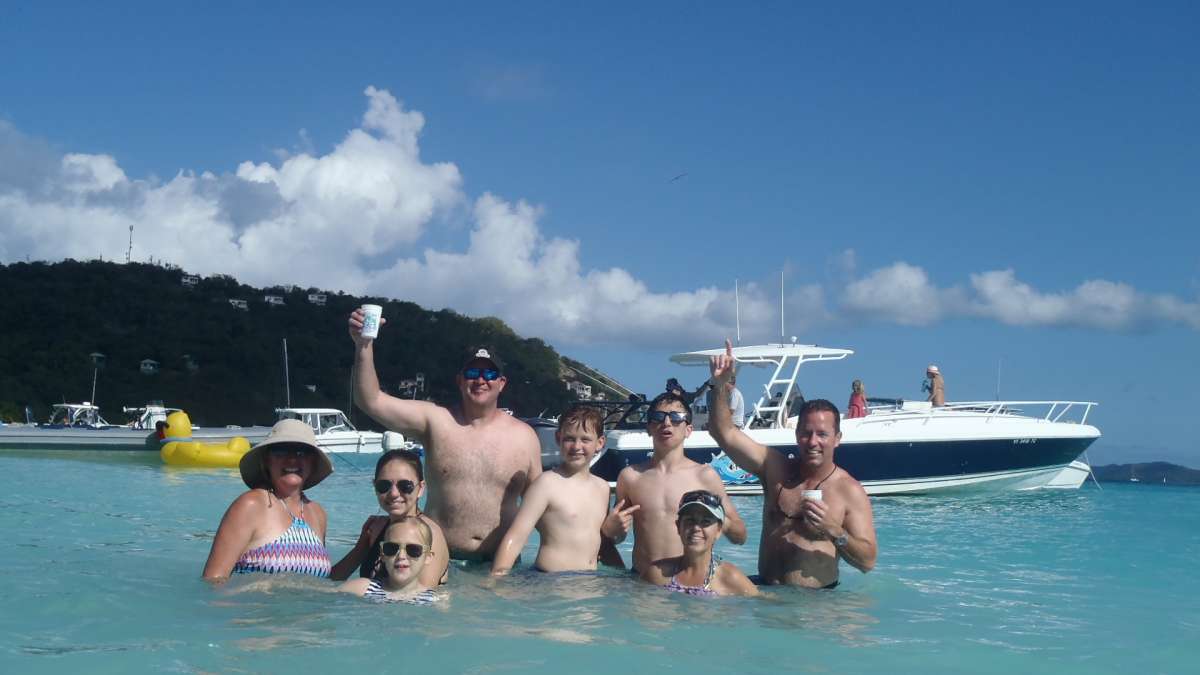 Early February, 2017 guests on AZULIA 2 said:
Dear Pamela and Graham,

Now that we are home again and have time to remember and reflect on our week with you on Azulia from 4th - 11th February, I just wanted to contact you to thank you both for your wonderful help in the total enjoyment of our week. John and I loved everything about the boat and the care you gave us.

The meals are memorable, delicious and varied and wonderful to have such fresh and imaginative salads everyday, when at sea! We loved the quiet bays, the snorkelling and swimming everyday, it did us both a lot of good and we are so pleased to have had such a great opportunity on your lovely boat.

Your care and kindness when my blood testing kit died, it helped me relax and I have an appointment with my diabetic nurse next week to sort it out properly. Thank you for organising the lovely lobster supper and Champagne to welcome John to his 78th year!

All in all it was a superb week thank you and love from Anne and John.

AND...

Pam & Graham

I thought that I must send you our thanks for the great time we had with you last week. We arrived home yesterday to a very dreary England not much like the BVI although it is quite spring like today!! You both looked after us all in a terrific and unobtrusive way which is just what we all wanted. I have personally never been sailing before and done so little which at first seemed very strange but soon got used to it. Very many thanks to you both and Azulia which we all loved.

All the best for what ever the future holds for you both.

Stephen & Rachel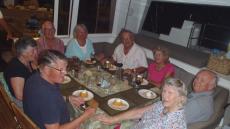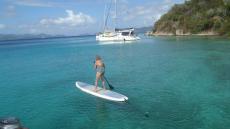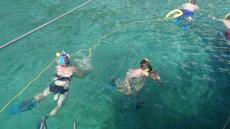 Guests aboard AZULIA 2 in January, 2017, said:
CREWED CHARTER BOAT REVIEW

Name: Paul Holler
Yacht: AZULIA II with Graham & Pam Coffee
Charter Dates: 1/07/2017 11:00am to 01/14/2017 11:00am
Area Cruised: Virgin Islands
Overall Rating: 5
5 being the highest 0 being the lowest
We hope your charter lived up to your expectations. We would love to know some of your impressions about your yachting vacation. Please answer the following questions and add any comments you may have.

1. Was the crew friendly and accommodating?
absolutely, We were looking for a balance of having the crew mingle with us and have our private moments. Pam and Graham did that perfectly They were friendly, accommodating, attentive and caring.

2. Was the yacht comfortable and clean?
Yes. Everything we hoped and more. Spacious and clean. The flying bridge was a great place for apps and reading and sleeping.

3. Was the yacht well ventilated?
Yes. The A/C was great and was turned on typically in the evenings and overnight.

4. Was the food good and well presented?
Yes. Everything was delicious and done to perfection, presentation was photo worthy (and we did take pics). Just the right amount of food. Beverages were abundant. If we ran out of something or didn't have it, it would magically appear.

5. Did you like the area you sailed?
Yes. Graham and Pam selected the itinerary based on our preferences and then modified it slightly to accommodate for weather/swells to ensure we had the best time possible

8. Additional comments on your charter? Everything was perfect I tell everyone what a great time we had and that this was the best..vacation... EVER - I would and do recommend this vacation and crew to everyone.

Pam and Graham were the perfect crew. They gave us the perfect amount of time for ourselves and the correct time to mingle with us. They were extremely caring. We made memories that will last for a life time. We can not express our thanks and our appreciation enough. When I first read the reviews as I was selecting a yacht and crew I had difficulty believing the glowing remarks, but now I am a believer.

9. When do you plan to charter next?
God willing...next year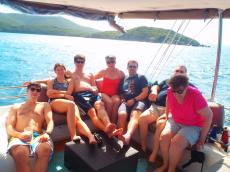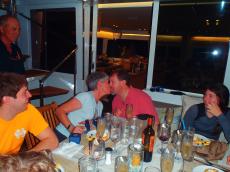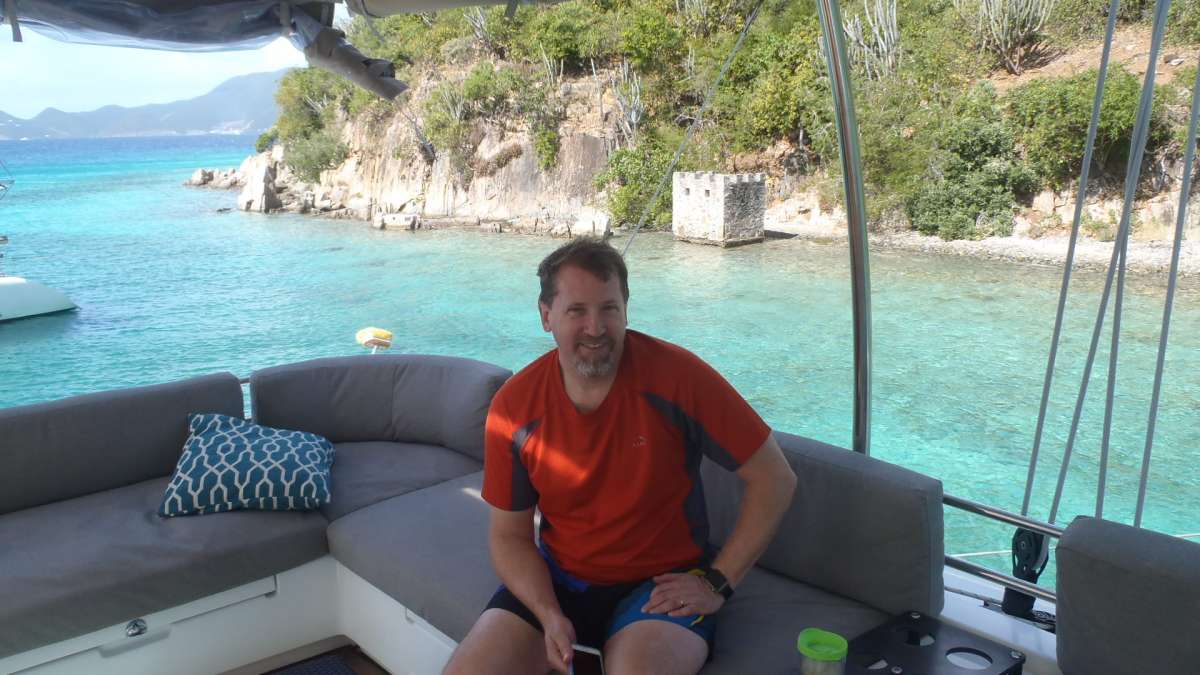 October 2016 Guests
Thank you Letter to Pam & Graham after charter
Dear Pam & Graham,
We had an ABSOLUTELY FABULOUS vacation on Azulia II!
The boat: PERFECT! Every creature comfort is available and it's spotless!
The crew: You two are an amazing team and make everything look effortless, which we know it's quite complex to make that happen. Kyle put it perfectly when he said everything is done organically. Pam's cooking is "to die for" and Graham's sailing skills always made us feel ultra safe!
Thank you both so much for making this week a truly memorable family vacation! :)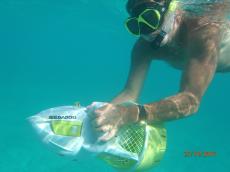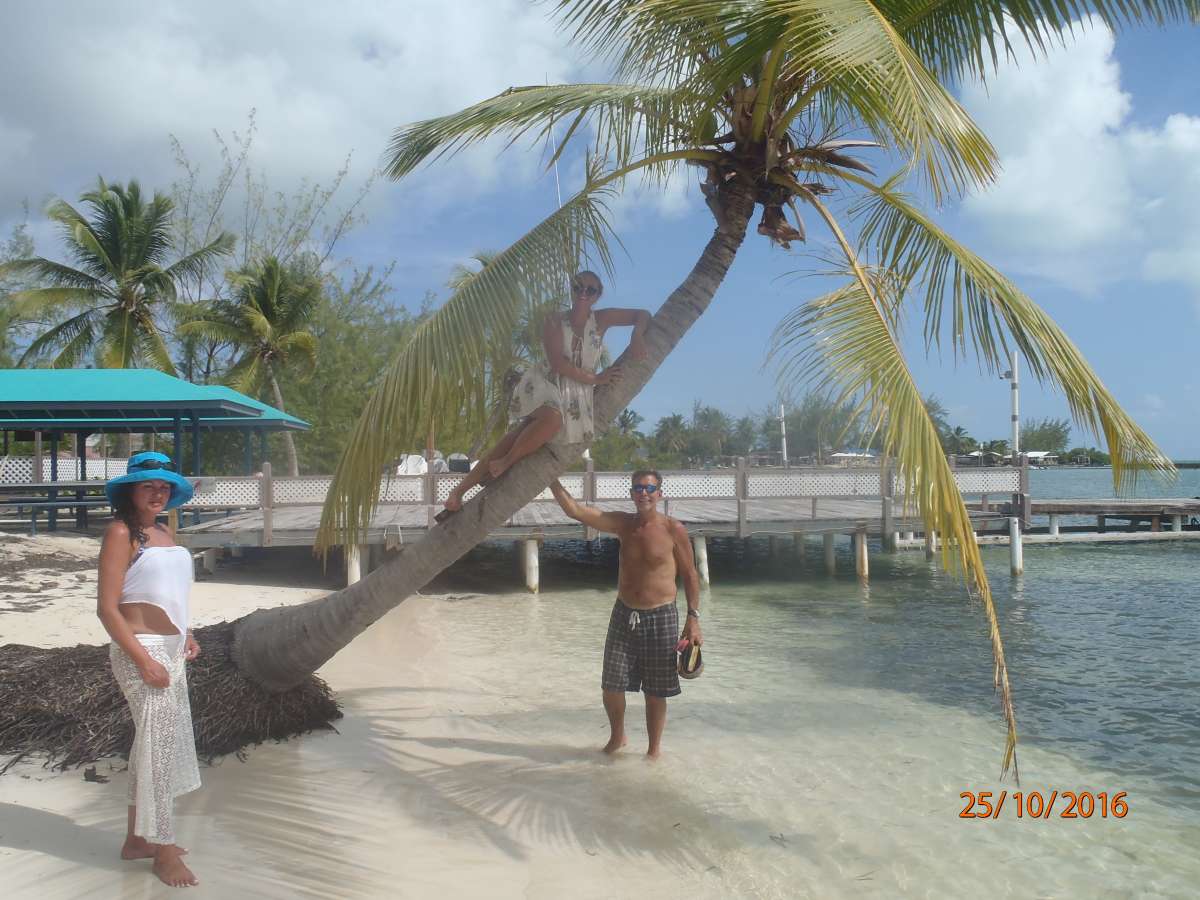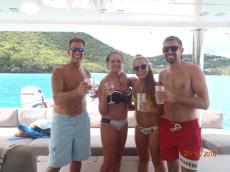 Guests from Boton Rouge, LA said in July 2016
Accomodations Clean & Comfortable? 5/5
Food and Drinks meet your expectations? 5/5
Boat Handled in a Professional Manner? 5/5
Crew Friendly and Courteous? 5/5
Please Rate your Overall Experience? 5/5
Comments:
We love Pam's cooking! CApt Graham was awesome! We will miss ya'll...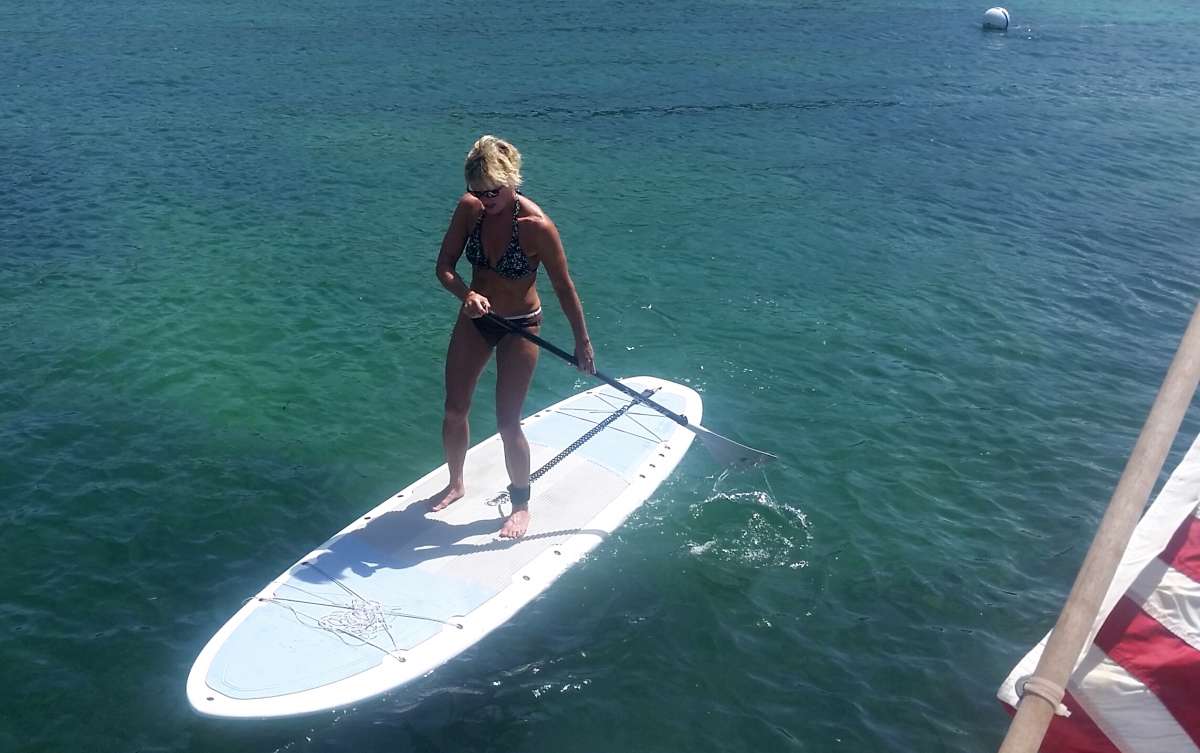 Guest from Dorado, PR onboard for Christmas in July 2016
Accomodations Clean & Comfortable? 5/5
Food and Drinks meet your expectations? 5/5
Boat Handled in a Professional Manner? 5/5
Crew Friendly and Courteous? 5/5
Please Rate your Overall Experience? 5/5
Comments:
Graham & Pam were fantastic on every front. They took good care of our party the entire time. The boat is in fantastic shape! Thanks!! PS Send me recipes!!
Guests aboard AZULIA 2 in early February, 2016 said:
Skipper: 5/5
Comments Excellent
Rest of the crew: 5/5
Comments Excellent
How would you qualify the yacht (comfort, features, general maintenance, etc) 5/5
Comments Awesome
How would you qualify the itinerary 5/5
Comments Fantastic
How would you qualify the sports and leisure activities/equipment on board 5/5
How would you qualify the food and drinks 5/5
Comments Pam=Fabulous Chef
How would you qualify the entire experience of your trip 5/5
Graham and Pam made this one hell of a trip of which we will book again. Huge thanks to our broker for turning us on to the lovely Azulia.

Chuck Shoals
Florida

Holiday Charter 2016, 10 Days, NJ Guests Said
Accomodations Clean & Comfortable? 5/5
Food and Drinks meet your expectations? 5/5
Boat Handled in a Professional Manner? 5/5
Crew Friendly and Courteous? 5/5
Please Rate your Overall Experience? 5/5
Comments:
We really enjoyed this trip. Crew made it special with great meals and service. we will come back!
Florida Guests aboard Azulia in March, 2016 said
Accomodations Clean & Comfortable? 5/5
Food and Drinks meet your expectations? 5/5
Boat Handled in a Professional Manner? 5/5
Crew Friendly and Courteous? 5/5
Please Rate your Overall Experience? 5/5
Comments:
We could not have made a better choice! :)