8-15 April, 2018 - Captain only charter ~ A beautiful Adventure!
Thank you for touring us through this beautiful adventure. We cannot believe the endless shades of blue and the purity of the land. Your knowledge and patience and kindness ads a priceless feature to our journey. What incredible memories we are taking home with us.
Mahalo,
The M Family

29 March - 3 April, 2018 ~ Amazing & Relaxing
Dear Peter, Becky & Bella,

What a trip! Endless clear waters to the end of the earth and just us!! The pics, the iguanas, the sting rays! Everything was amazing and relaxing. Thank you for making your best our home for 6 days. We will be back!
P.S. The food was delicious and light!

E & S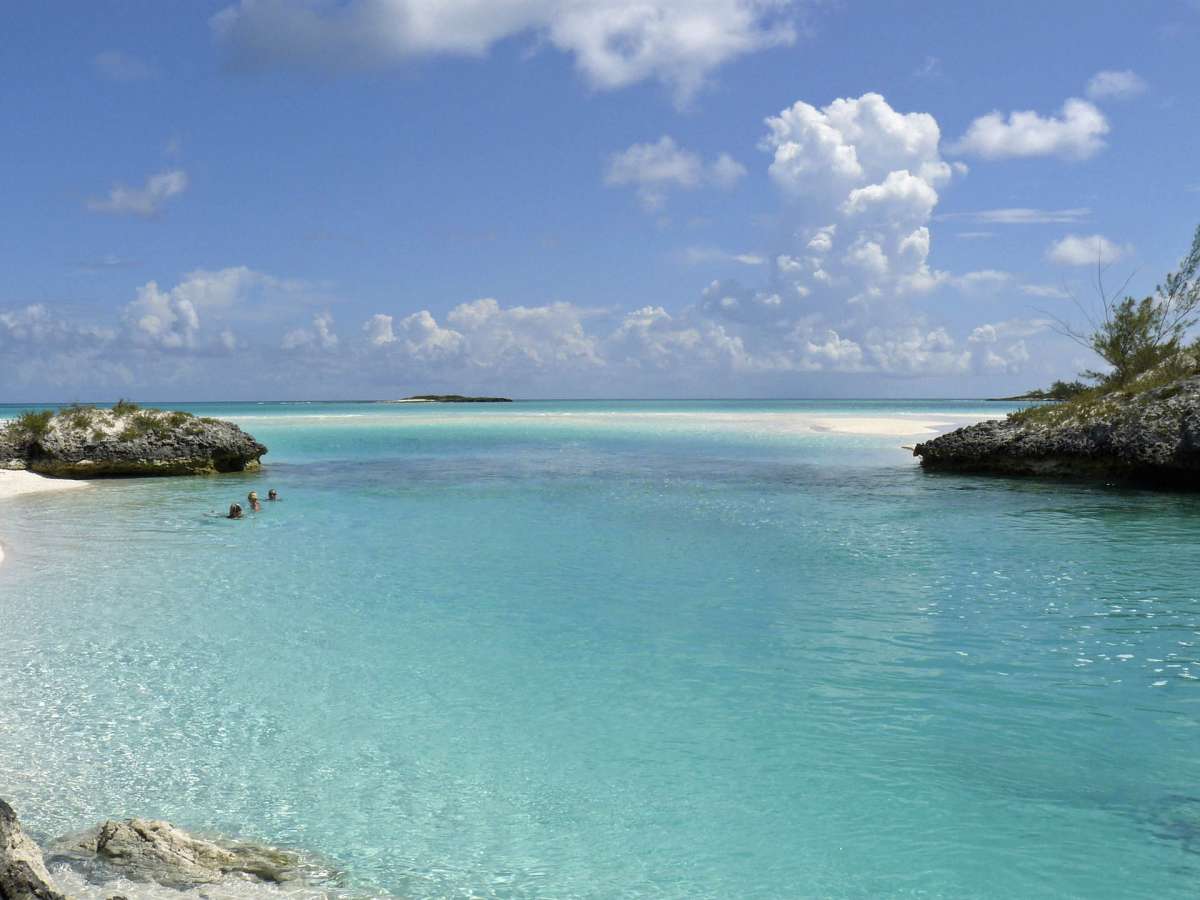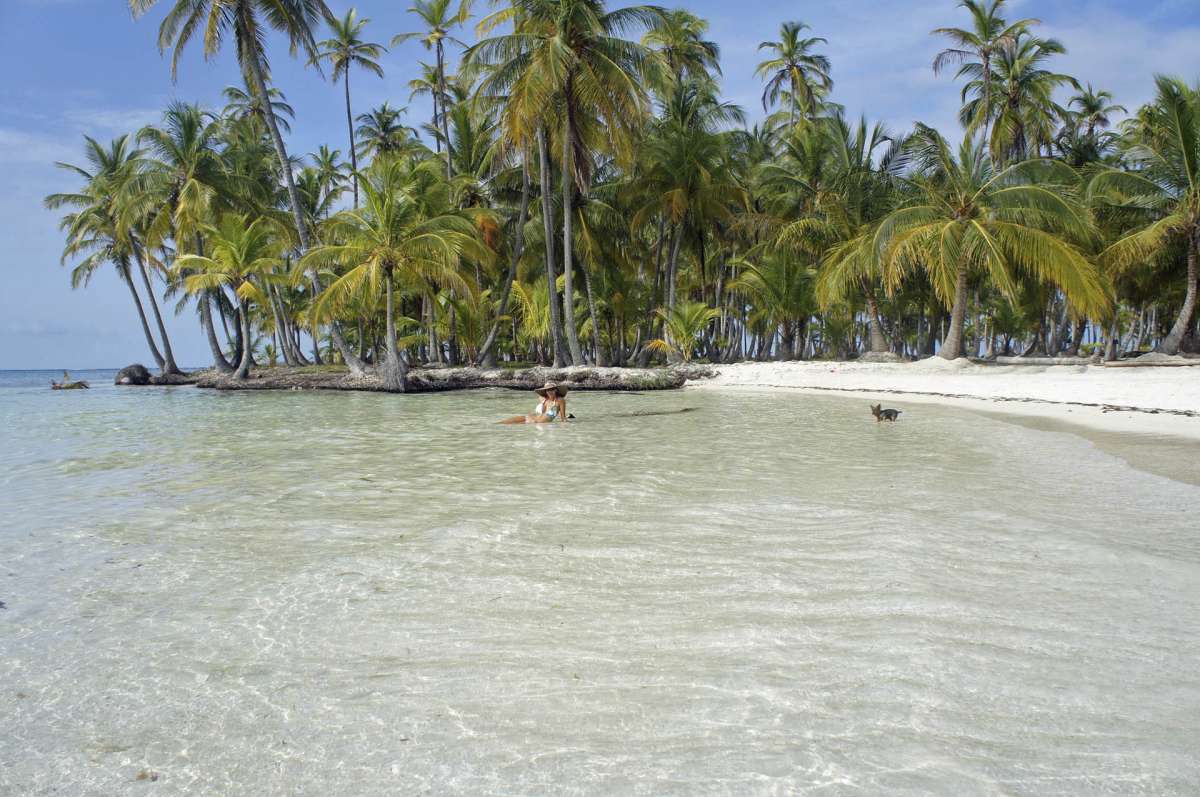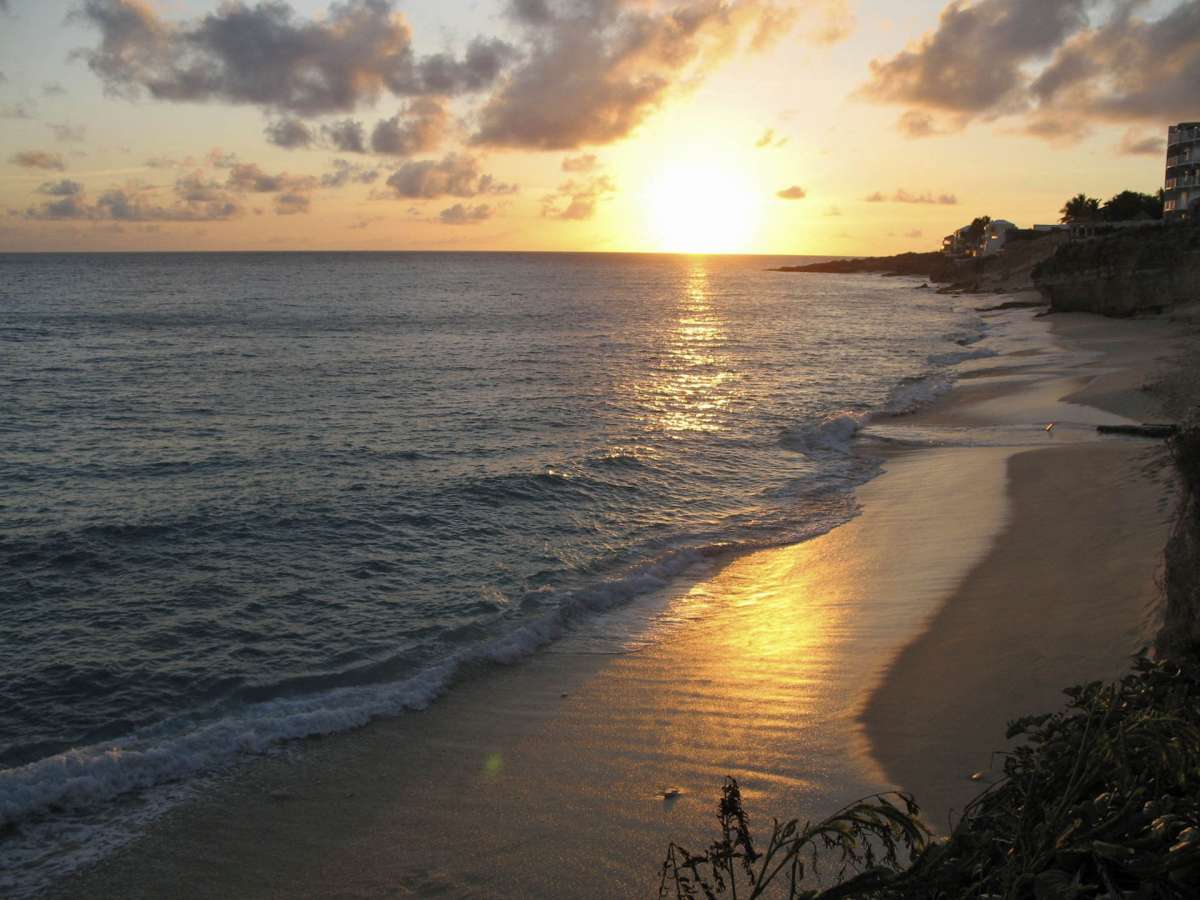 March 29 – April 3, 2018 – Comments to the Broker
Very professional captain and crew. They were very courteous and pro-active, super attentive and knowledgeable. The meals were healthy, super breakfast and they make their own bread! All good. The catamaran is clean, well maintained. Cabins were clean and comfortable. The itinerary was amazing and perfect!
The S Family

21-27 March, 2018 ~ A Life Adventure!
Dear Peter and Becky,
There are family vacations, and then there are life adventures that are etched to memory forever. This week has been both. From the moment we set sail on Freebird, to the incredible sea life, bluest waters ever, kayaking to sand bars, and much savored meals, we thank you both for this life event.
The L Family
P.S. Thank you Becky for getting the boys to eat new foods!

16-22 December, 2017 ~ Awesome!
Wow! What a wonderful week on your AWESOME boat Freebird! The food was fantastic, Becky! Memories we have made for a lifetime! We will see you again.
Lynn – Hunstville, AL

You couldn't have taken better care of us! Thank you for showing us your beautiful part of the world. Fly high Freebird!
John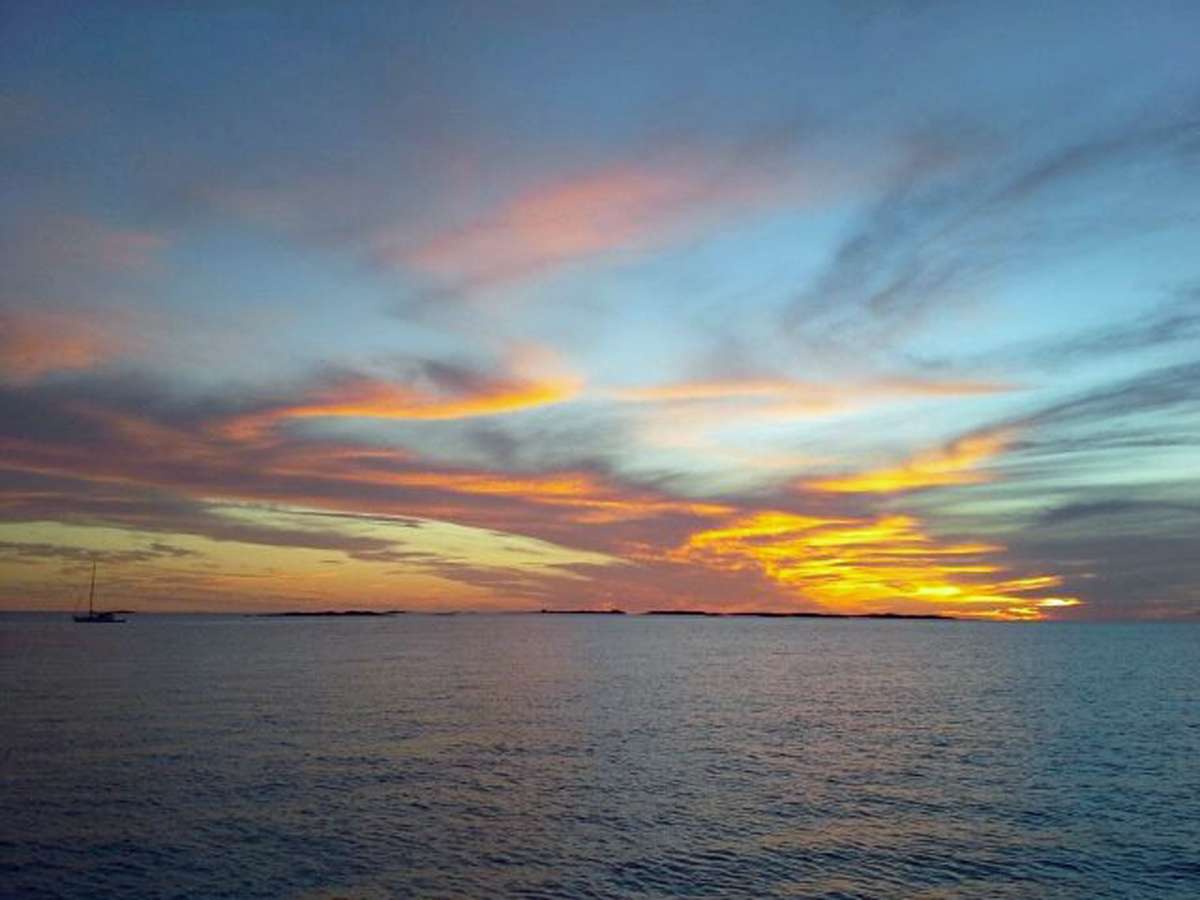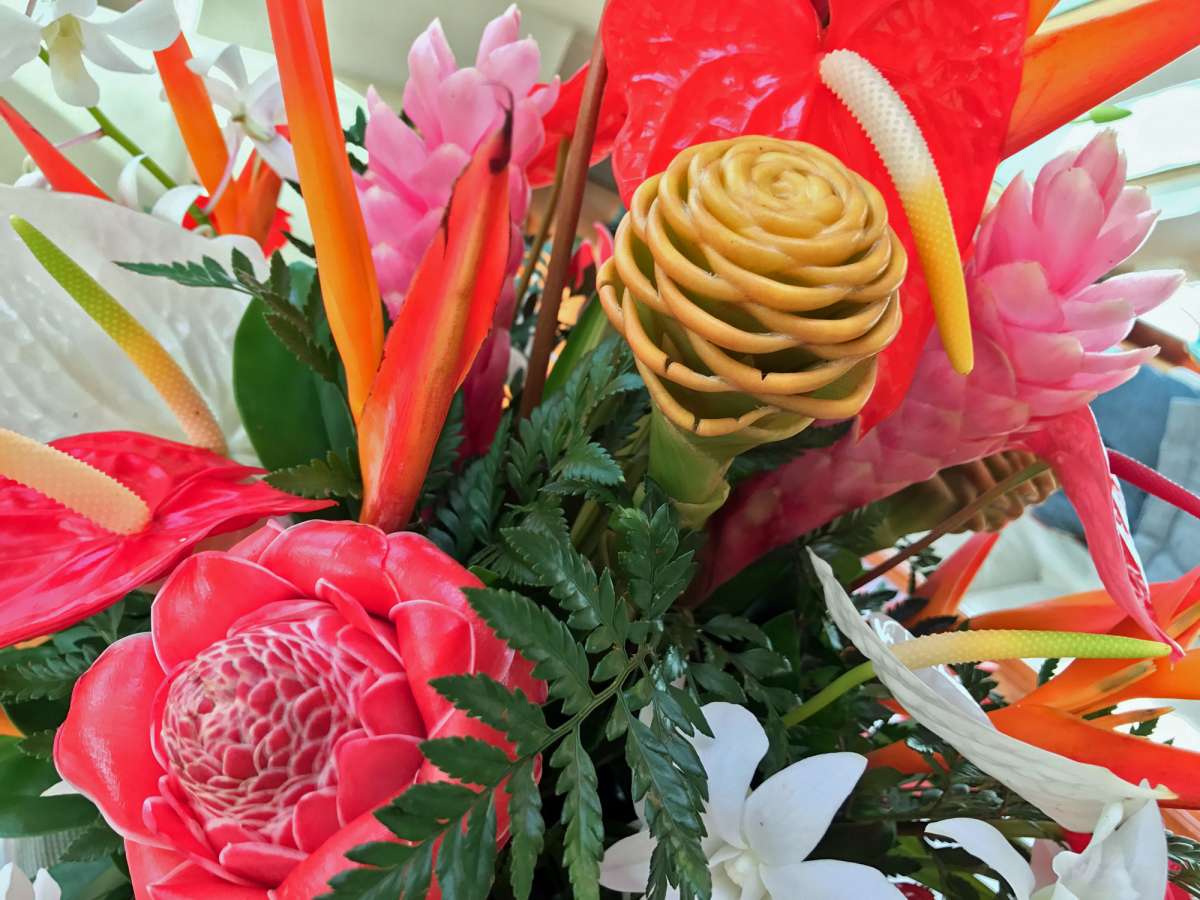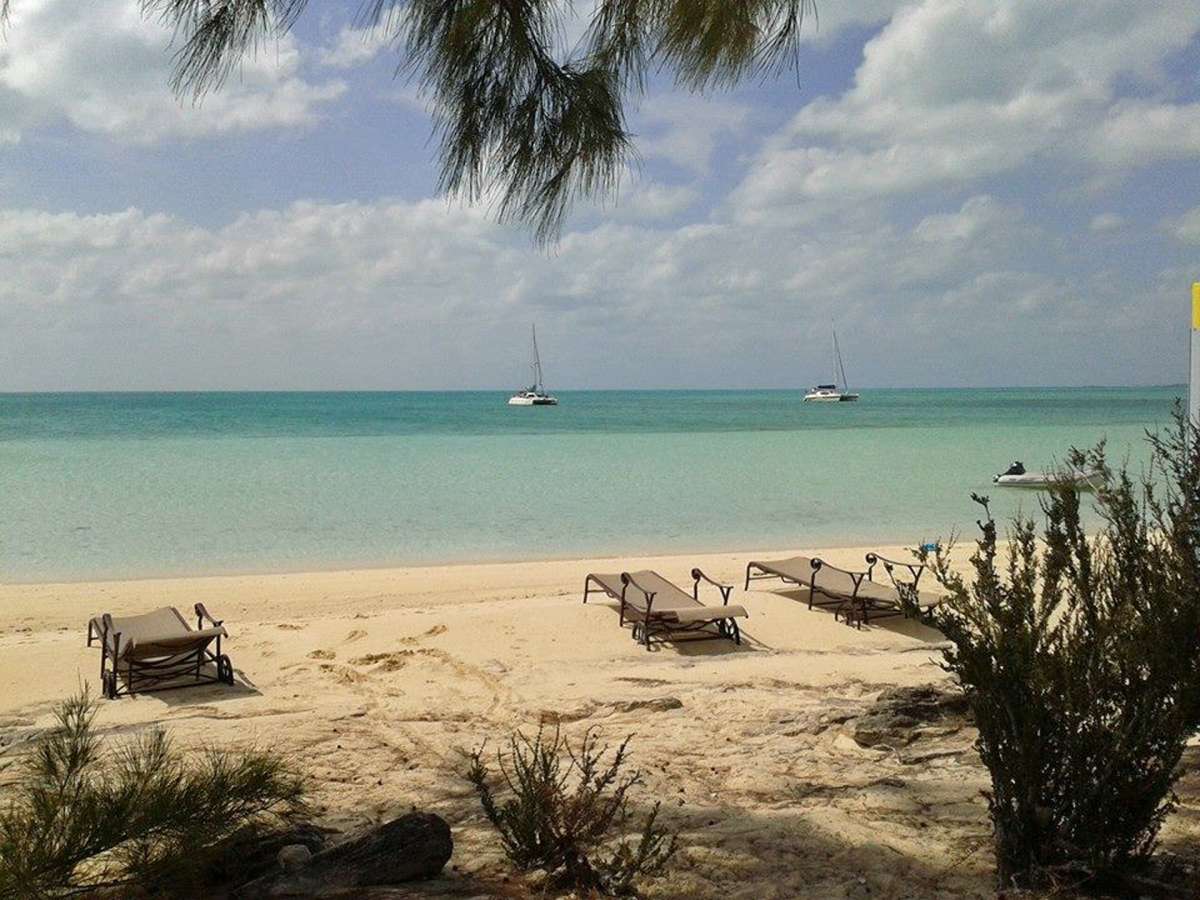 2-9 September 2017 ~ Fabulous!
Thank you for a FABULOUS trip aboard the Freebird! Your hospitality and kindness made us feel so welcome and at home here. Thank you for all the adventures, the snorkeling, and the drift dives. This has been the trip of a lifetime! Thanks again for everything!

Fred, Melissa, Justin & Rachel

P.S. Give Bella some extra cuddles for us!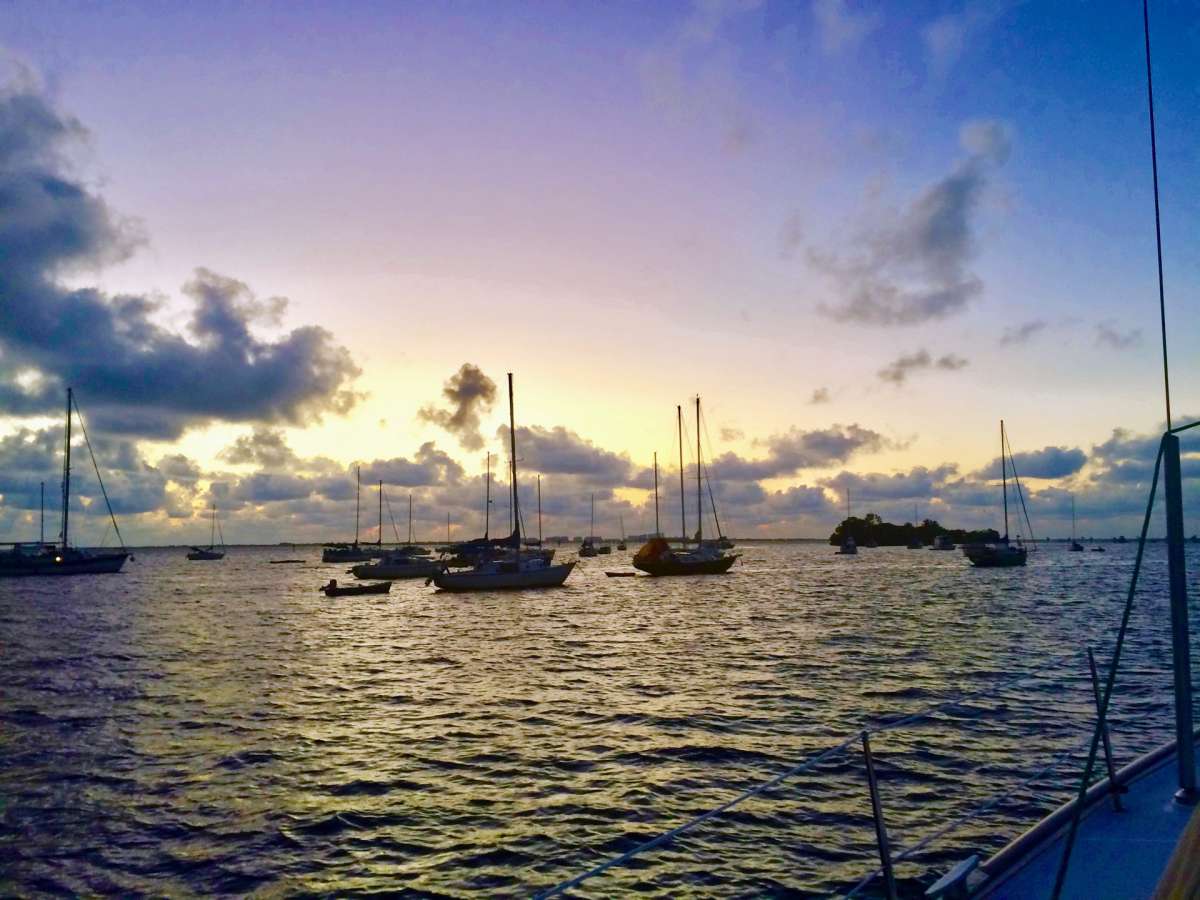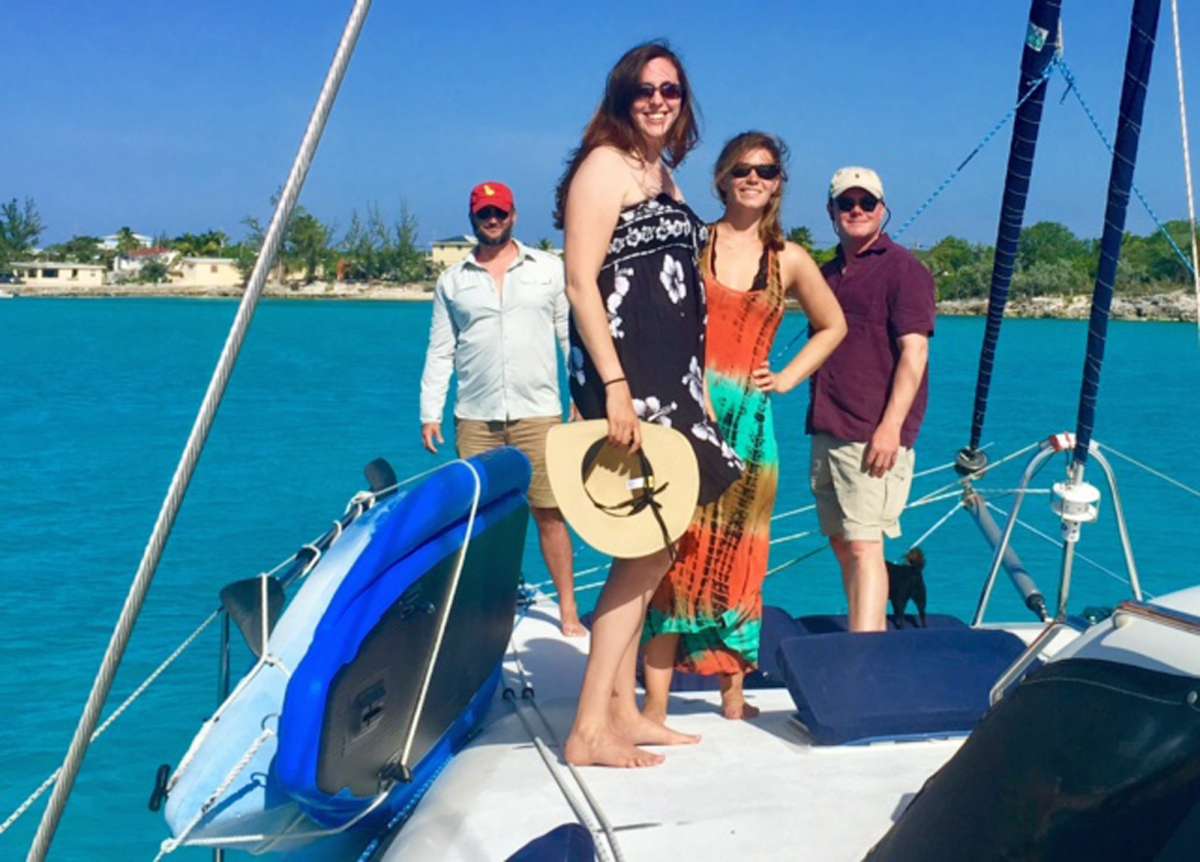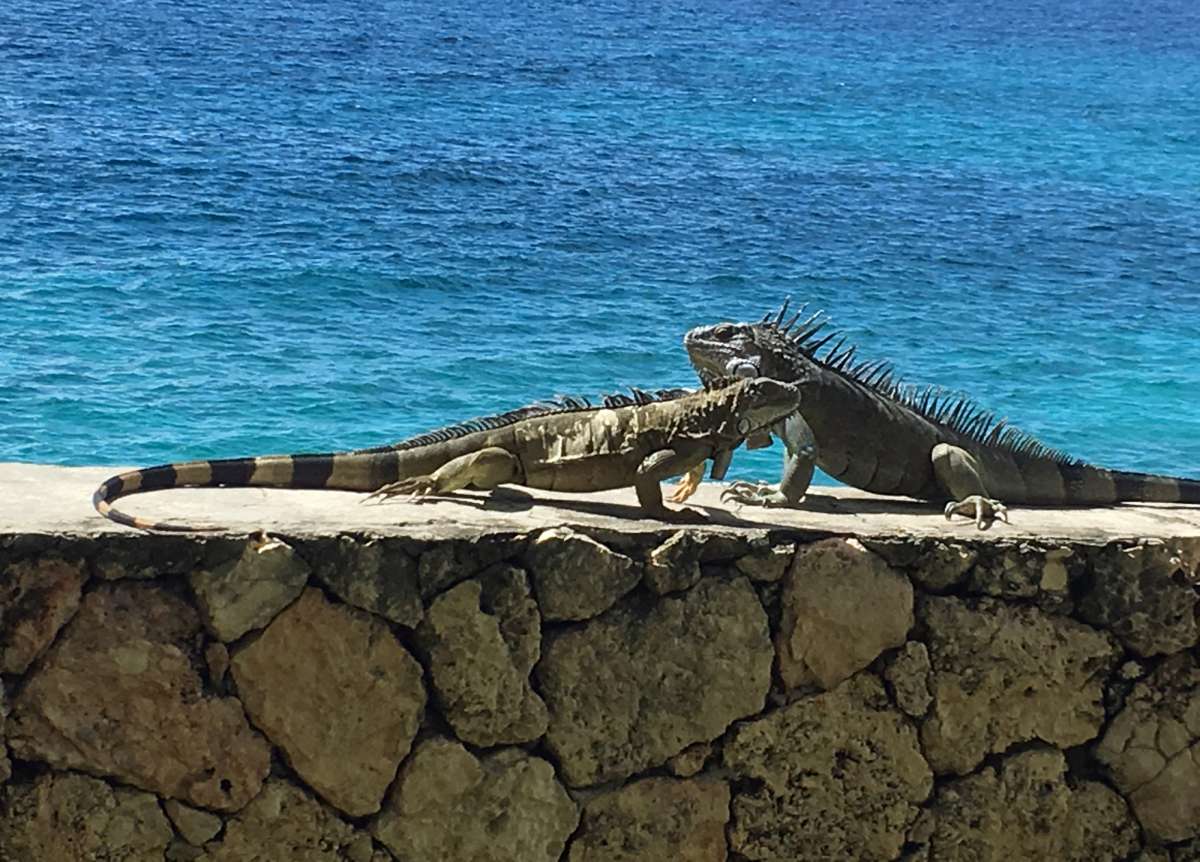 29th March - 2nd April, 2017 ~ The Most Beautiful Place!
Dear Peter,
Thank you so much for a wonderful birthday/anniversary celebration. This is the most beautiful place we have ever seen. Ya'll have been the most gracious hosts. Thank you for turning your boat over to us. We have made so many memories: from the slow ride on the water, relaxing, to the entertaining people at the Flip Flop beach. The food was absolutely amazing! We will be back! Maybe one day we will meet you on our own boats and sail together!
Lots of love to you!
Jere and Laurie, Clay and Judy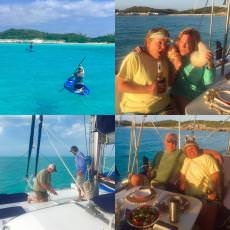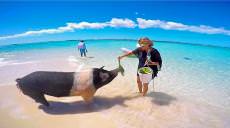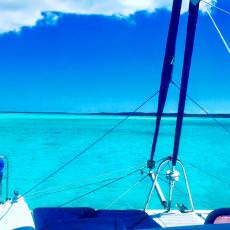 February 18-25, 2017 ~ Honeymoon Dreams!
Dear Peter,

We have had a most wonderful time with you and Bella and your Freebird. Our honeymoon could not have been more fitting to our dreams and desires. The sailing, the snorkeling, the amazing waters! Who knew that there were so many shades of blue? What incredible creatures we have seen! The sea turtles, the lobster, the conch, the rays, the iguanas, and swimming pigs!?! And way too many fishes to keep count. And amazing little Bella on board!

We had every confidence in Peter's captaining skills. And he always had us anchored in the right place for each new adventure. What a great dive guide!

What fantastic meals we have had!! Fresh caught lobster and conch, ribs, lamb, and seafood quesadillas. And always a glass of wine, a cold beer, or a Dark and Stormy at the right moment.

What a dream come true for us! Thank you for sharing your life stories. Thank you for introducing us to the spirit of the Bahamas and the cruising way of life.

We will be back! No doubts! We will be back!

Michelle & Bob, Canandaigua, New York

August 6-12, 2016 ~ Exumas ~ Amazing Adventures!
Our daughter's fascination with the swimming pigs brought us to the Exumas. From the moment we set foot on Freebird, it was like we were staying with family Our kids were entertained the entire week from sting rays to exciting drift dives to afternoon naps on the trampoline. We had a week full of amazing adventures and much-needed family time. Your knowledge of the area is second to none! We loved eating fresh caught conch and lobster. And the swimming pigs were SO MUCH FUN! Thank you for a week full of adventure and fun!

Steve, Wendy, Talya, and Landon

Our adventures and itinerary:
Day 1, Fed tame stingrays and free-dived the blue hole in Georgetown.
Day 2: Feeding of the swimming pigs at Glass Cay, free-dived 2 blue holes at Sugar Cay, cast-line fishing off stern of Freebird.
Day 3: Caught a big fish while trolling en route offshore. Drift-dived Rat Cay, collected conch and sea biscuits off the bottom, Williams Cay paddle-boarding.
Day 4: Rudder Cut drift-dived grotto (3 turtles, 2 sharks, 1 cuda sighting!), speared 2 lobsters, and free-dived underwater piano with mermaid at David Copperfield's island.
Day 5: Lee Stocking drift dive, speared 2 lobsters, fed wild iguanas, snorkeled reef.
Day 6: Children's Bay overnight, beach time at Boysey Cay geyser, snorkeled wreck in shallow water and Square Rock (1 turtle, 3 stingrays)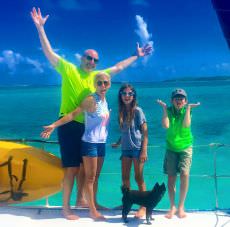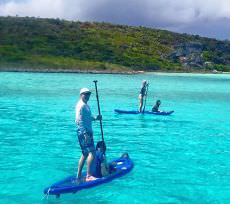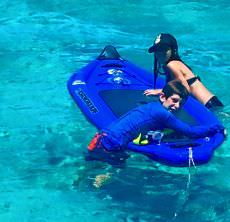 June 28 - July 5, 2016 ~ Educational Dive research in remote Exumas
Dear Peter,

I want to formally thank you for your can-do enthusiasm, excellent meals, and for your calm.
We hope to be able to complete essential parts of Clay's thesis project at some future date.

Thanks and best wishes,
Paul and Co.
Mar 30 - April 6, 2016
Words cannot express how wonderful this week has been. You are truly beautiful people in every sense. The knowledge you have of sailing is so very impressive. We have felt safe and comfortable the entire time. I am a drift diver for the rest of my life! I really could get used to this. So many things will be in our minds for years to come. Thank you from the bottom of our hearts.
Love, Ray, Tammie and Bensyn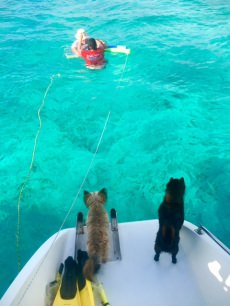 March 20-26, 2016
Dear Peter,

Thank you for a wonderful week of adventure and relaxation aboard Freebird! You all made us feel welcome, at home and completely spoiled. We enjoyed too many thrilling and unique experiences to fully recount - one drift dive after another over glorious fish filled reefs, snorkeling in caves, watching the nurse sharks at Staniel Cay Yacht club, feeding the wild pigs and iguanas, walking isolated beaches, beautiful sunrises and sunsets, quiet anchorages, Delicious cooking, watching Bella balance atop the bow of the dinghy as we sped across the water and hearing of your inspiring excursions around the globe.

Spending this week with you has changed our definition of what is possible to expect from 'quality of life'. What a beautiful life you have here. Thank you so very much for sharing it and yourselves with us!
Love, Heidi, Peter and PD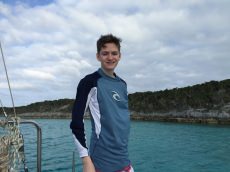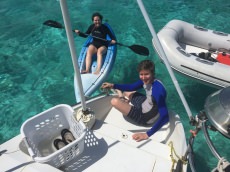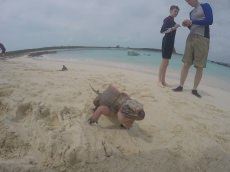 March 20-26, 2016 Charter
Enjoying the Exumas!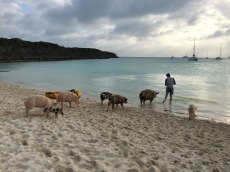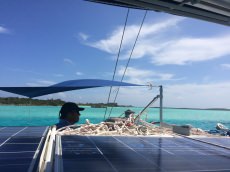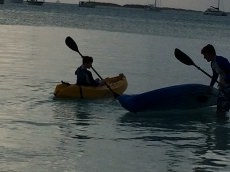 Jan. 27 - Feb. 5 2016 - Exumas
To Peter,

Relaxing, carefree, adventurous, fun, interesting, so many positive words are needed to describe our fantastic week aboard Freebird with Peter.

Peter's attention to safety and knowledge of his boat & seas made us feel at ease and without concern the whole trip. The healthy and yummie food was a real surprise .. cracked conch, coconut cream pie, salads galore!

From the bottom of our hearts, we thank you for sharing passion and enthusiasm for the life on the seas and a little glimpse of how the Happy People live!

Warm Hugs,
Janine and Dave
The Galley
Yummy dishes from the Galley!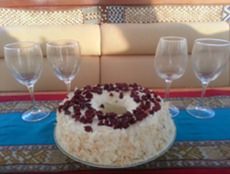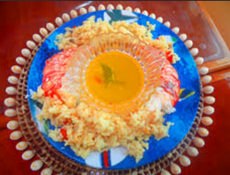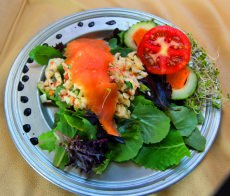 Sept. 2014
Was the yacht clean and ready to go upon your arrival? YES
Were all the advertised toys available? YES
Did the crew live up to your expectations? YES
How would you describe the food and drinks? VERY GOOD
Were you involved in planning the day's itinerary? YES
What did you like most about your charter? THE CREW
On a scale using 1-10: How would you rate
-Captain 10
-Chef 10
-Overall Satisfaction 10
Would you charter this yacht again? Yes
Would you recommend this yacht to your friends? Yes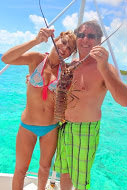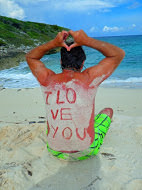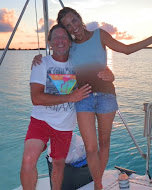 Sept. 2014
More pics from awesome Sept. charter.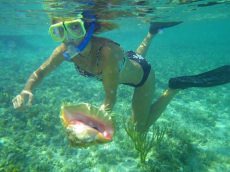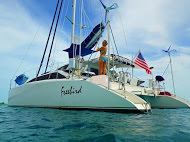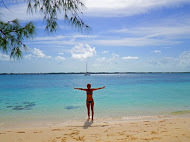 Honeymoon July 2014
We had such an amazing time honeymooning aboard the Freebird! Peter was such a great host and planned unforgettable excursions for us on a daily basis, which we preferred being an active couple. The sea life in the Exumas is so beautiful and they knew the perfect spots to take us to ensure we got the most out of our trip. We could not have had a more perfect honeymoon! Thank you Peter, we can't wait to return in the coming years!!!
Xavier & Shelly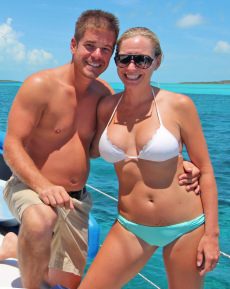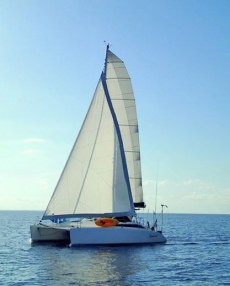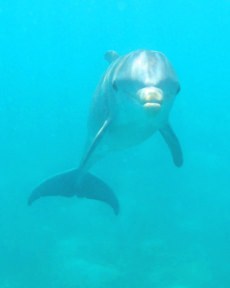 25th Anniversary, June 2014
Sheri and I had a good time with Peter. We took in a lots of sites, drift diving, spear fishing and some hiking at 2 vistas. The food was great and only second to their hospitality. The yacht was functional and cozy for us and just right. We even look in the amazing starlit sky on our last night and slept out on the trampoline (comfy as well). The itinerary was perfect and Captain Peter improvised with us. We utilized their kayaks and explored several beaches where we were a crowd for the sea shells and shore line fish! A key take away for us si that there is far more to see in the water than on the land when visiting the Bahamas! Thank you again for richly contributing to our 25th anniversary! We had an unmatched experience with you, taking in all the sights and meeting your family / friends; absolutely amazing! Sheri and I will cherish this experience for a long time!
Mark & Sheri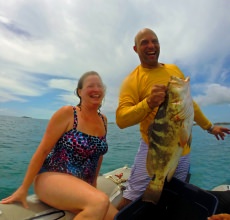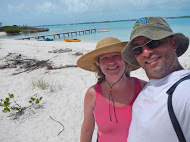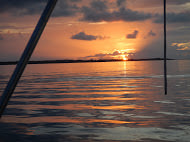 May 2014
A wonderful family vacation in all ways!
Max & Tamara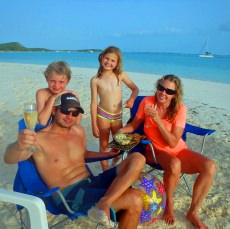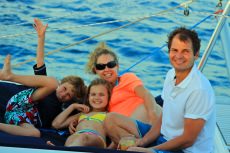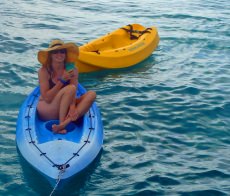 7 April 2014
Traveling with Peter through the Bahamas was one of the best decisions we made. A full week where your only problem is to decide where to you want to dive, or what marvelous beach to you want to relax. Once you are tired, just like work, from having such a great day on a completely deserted island you have to face another big problem, have an incredibly delicious meal prepared with such love and care. Deserted beaches, incredible sea, great food, and wonderful conversations. What else could you expect for? Stefan and family.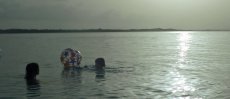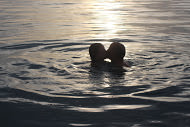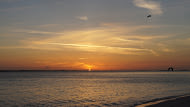 March, 2014
Spending a week on Freebird with Captain Peter was the highlight of our vacation. The sights were simply amazing, but even better than visiting incredible places, was spending time with Peter. Well to sum it all up, it was on of the best vacations of our lives!
Stefan, Brazil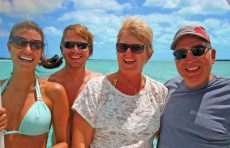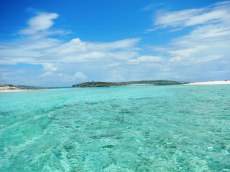 Jan 2014
We had great fun on this unforgettable journey on Freebird. Sailing, sea, water sports, snorkeling, new places, and especially because of the great atmosphere and our heartfelt hosts we are returning to Exuma to adventure with Freebird as soon as it becomes possible. Sailing and experiencing the Exuma Cays with such intensity as on the Freebird is an amazing adventure with countless possibilities, where every day is full of constant choices and great a variety of surprises.
Olli & Sanni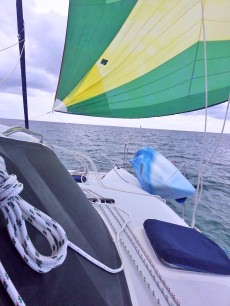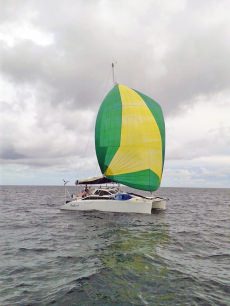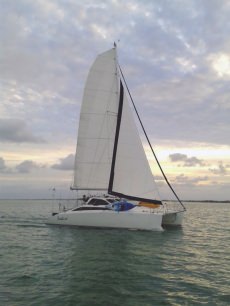 July, 2012, Awesome Vegetarian Meals
I want to say how impressed I was with the great meals prepared onboard Freebird. Being vegetarians, we were thrilled when you presented exotic dishes from around the world. The meals were healthy and many, new to us. Thanks for taking such extra care and attention! The cheerful countenance onboard was delightful. The beach bonfires were our favorite. Nothing like grilling a lobster over a peaceful fire at night on a tropical island where no one lives! Thanks for the amazing adventures!
Ciao! Linda & C.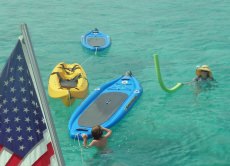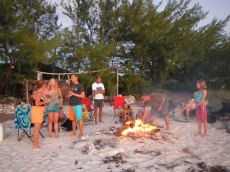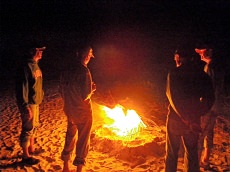 July 2011, Sorority group
Our group of gals want to personally thank Freebird for the kindness and great food. Though our college sorority is splitting up, we know we separate with bigger, better hearts after a week on Freebird! Thanks to Capt. Peter for his significant knowledge of the Bahamas.
All the best, Janet & Friends
July 2011