March 2018
Dear Jennica and Matthew,
Thank you so much for everything! From the sailing and snorkeling to the exploring and wonderful meals, you thought of everything. We loved getting to know both of you. You made our vacation truly magical!

Thank you!
XO, Valerie, Greg, Katie, and Blake
February 2018
Well you never know what to expect but I have to tell you this was an awesome trip. The boat is spectacular, clean and luxurious with all the added modern needs like your own ensuite ,wifi and surround sound while cruising in the Bahamas. The fresh food that was prepared was delicious and healthy. The vitamix makes great pina colada and juices too!
So I just wanted to thank Jennica and Matthew for being great hosts that make you feel safe and relaxed on such a great big Ocean Adventure.
If you have never been on a boat in the Carribean then you should try it!

-Michelle

Absolutely beautiful...
Words cannot describe how relaxed we were during our time on MoJo. The boat is absolutely beautiful and has tons of room both forward and aft to relax. My favorite place was lounging on the trampoline on the very front. We slept like babies in the cabin that had memory foam toppers. The water in the Exumas are stunning. Chef Jannica's food was incredible and Captain Matthew knew all the local hot spots to eat and visit. There are several cute beach bars. He also knew all the great snorkeling spots to see turtles, stingrays and fish. We will differently go back for time on MoJo.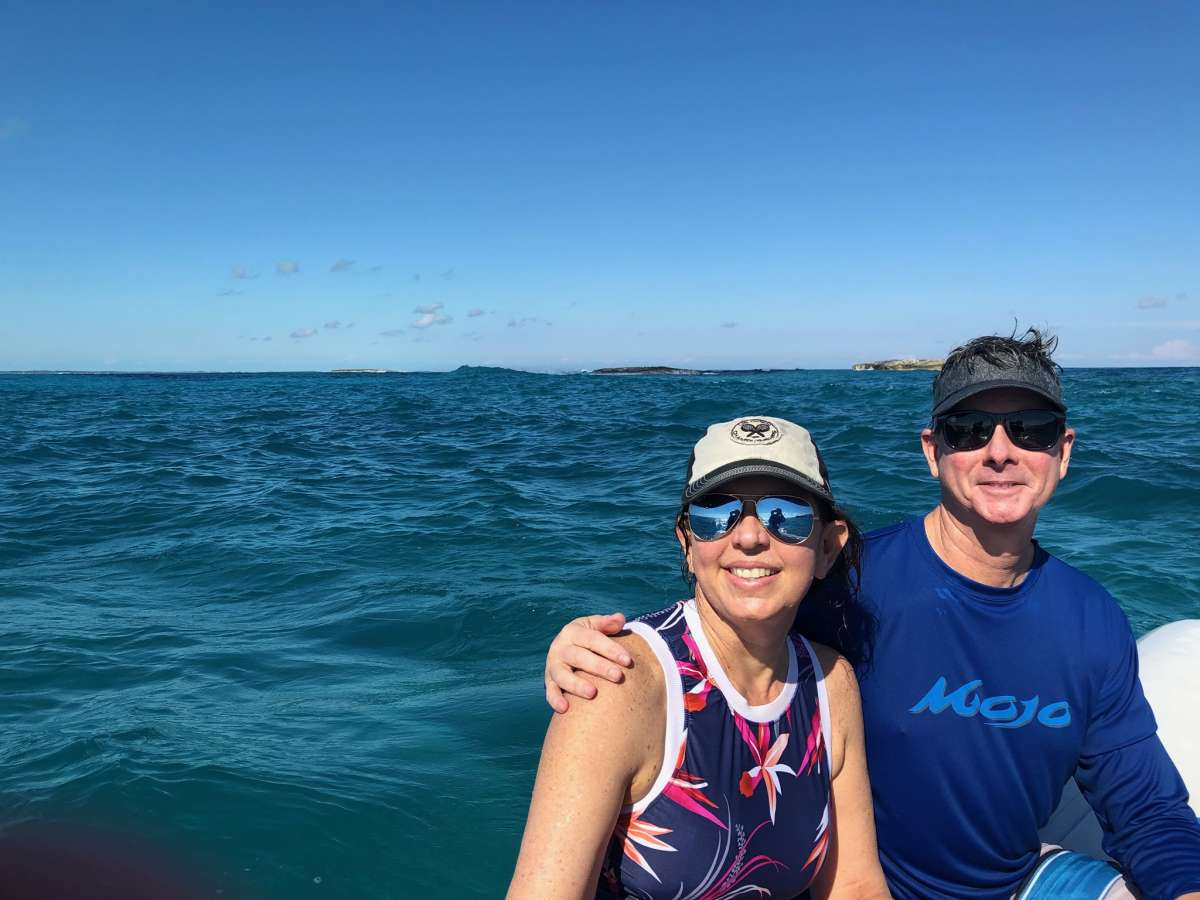 Love what they do!
They love what they do and work very well together. They did a charter for 12 people on Guinevere and our guest raved about the food and service. -Renald
Incredible week...
Enjoyed an incredible week on Mojo! A beautiful boat and excellent accommodations. Matthew and Jannica were Superior host. We experienced

the Caribbean up close and personal....Surf, Sand, Sail, and Sun....memories created for a lifetime!

Thank you, Mojo!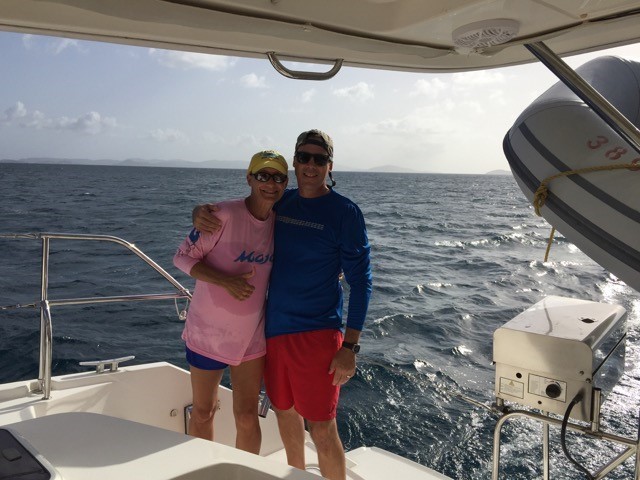 April 2017
Tim and I experienced the Mojo in April 2017. We honestly had no idea what to expect or how we would like being on a boat for 10 days. Turns out we had absolutely nothing to worry about!! This was the best vacation we've ever had. The Mojo is immaculately maintained by owners Dan and Lauren Draper. The cabins were private and comfortable. The food was amazing and of course the sailing and scenery cannot be beat. We swam and snorkeled, ate like royalty, saw the sights and truly relaxed. Can not recommend this experience and in particular this boat more. It's worth it!!