Guest review in July
First off I'd like to thank you for helping us find such an amazing boat as PEARL. We all loved our time very much! The team was amazing. Simeon was pure professional, knew his stuff, listened what we wanted to do and did everything possible to make it happen. He was great checking in every few hours to make sure we are doing what we wanted. He was awesome. Pure pro and it showed.
Alayna was freaking awesome. We gave her some tough food selections, like gluten free and she absolutely nailed it. We loved all of the food and overall felt a lot better because we ate really fresh and healty. She was so much fun to be around and was always working to make us comfortable. She was great.
The Pearl was a great boat. It has several features which no other boat has. The aC was the best on any boat I've been on – it was better then a 73' motoryacht we did few months ago. The bedrooms and bathrooms were really great with standalone toilets and sinks. The second bedroom was nicer then some of the masters I've been on.
Overall, it was freaking awesome and thank you!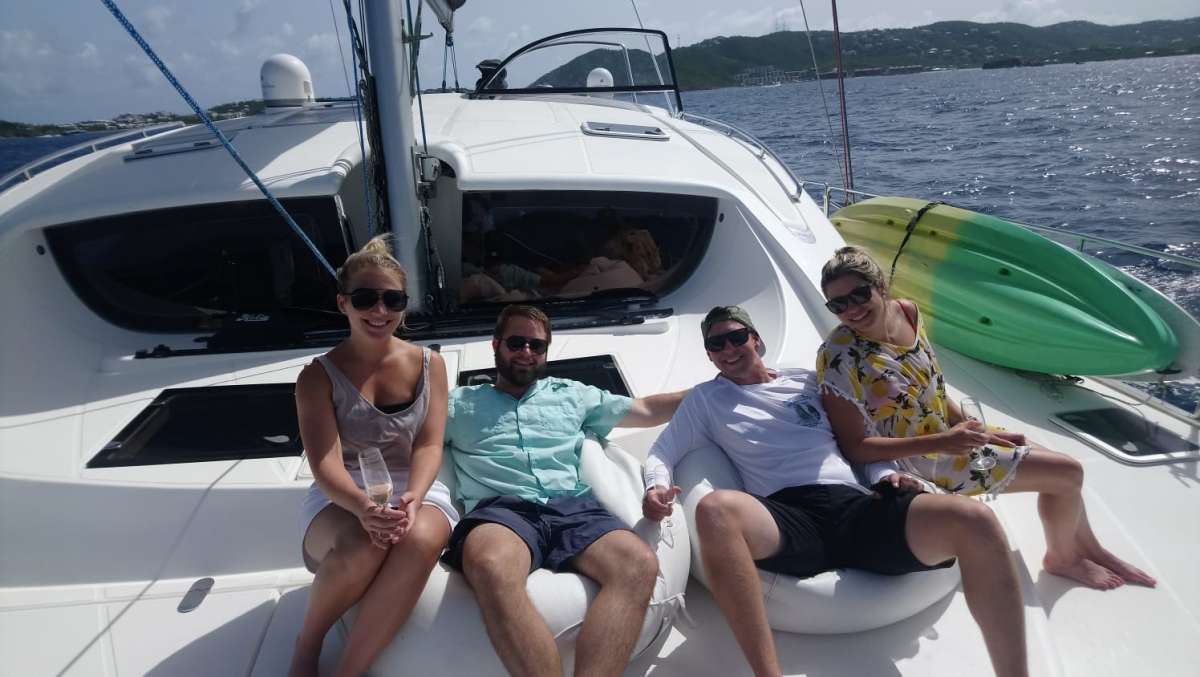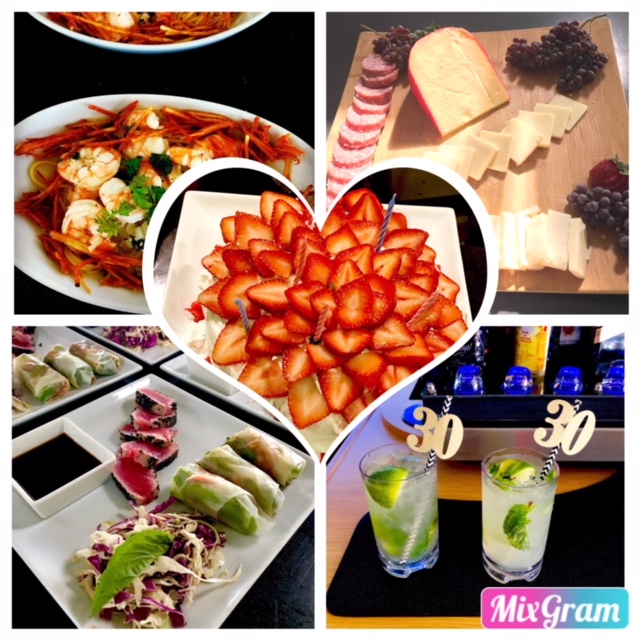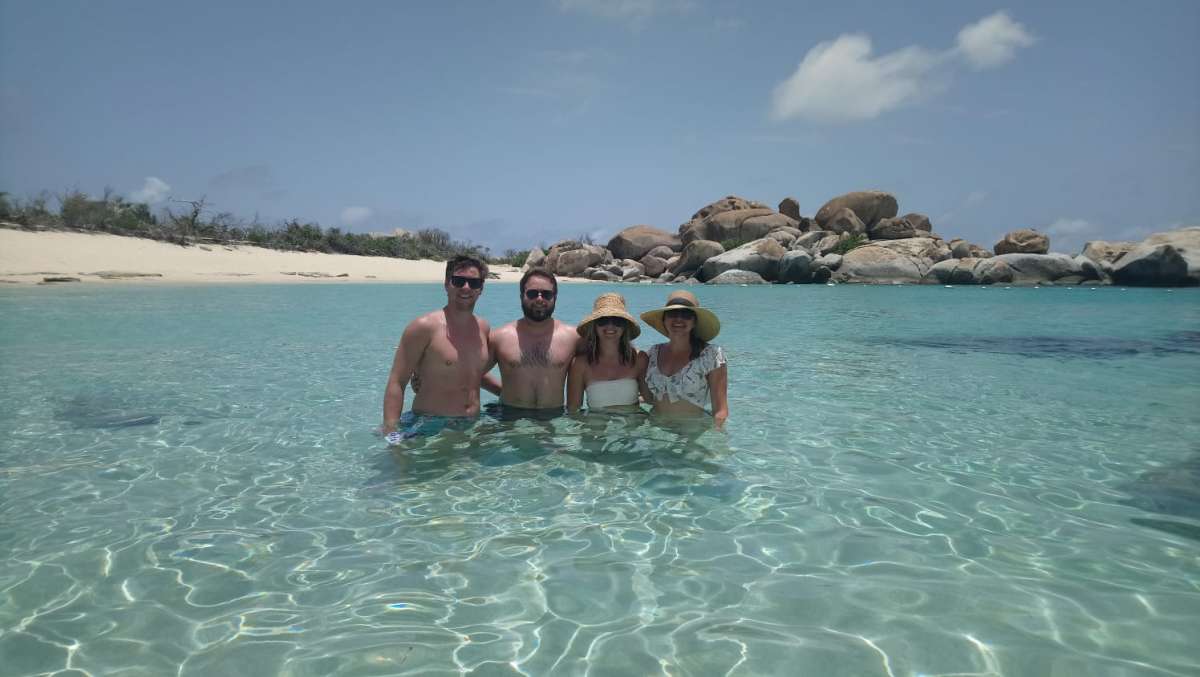 Great Charter Review on PEARL
Thanks again to Simeon and Alayna for an amazing trip .... hard to wake up in CT today knowing yesterday at this time we were having Lobster Benedict for breakfast at Maho. You were both perfect hosts and made this a family vacation to remember. Simi -- You gave the gift of diving to my boys and that will be something they will have for the rest of their lives -- I think they are both hooked -- Zack is still talking about wrecks / sharks and his next dive. Let Alayna know we will be back on kale as well ... Zack gained 10 pounds on the trip eating like an actual human and off of his usual diet ... hahaha. Simi try not to finish all of the Fluff in the next few days.

As far as the boat ... It was an incredibly comfortable place to explore the BVIs -- I would definitely spend time on her again.

We will definitely be back to sail with the both of you again!

Rob, Lucy, Taylor and Zack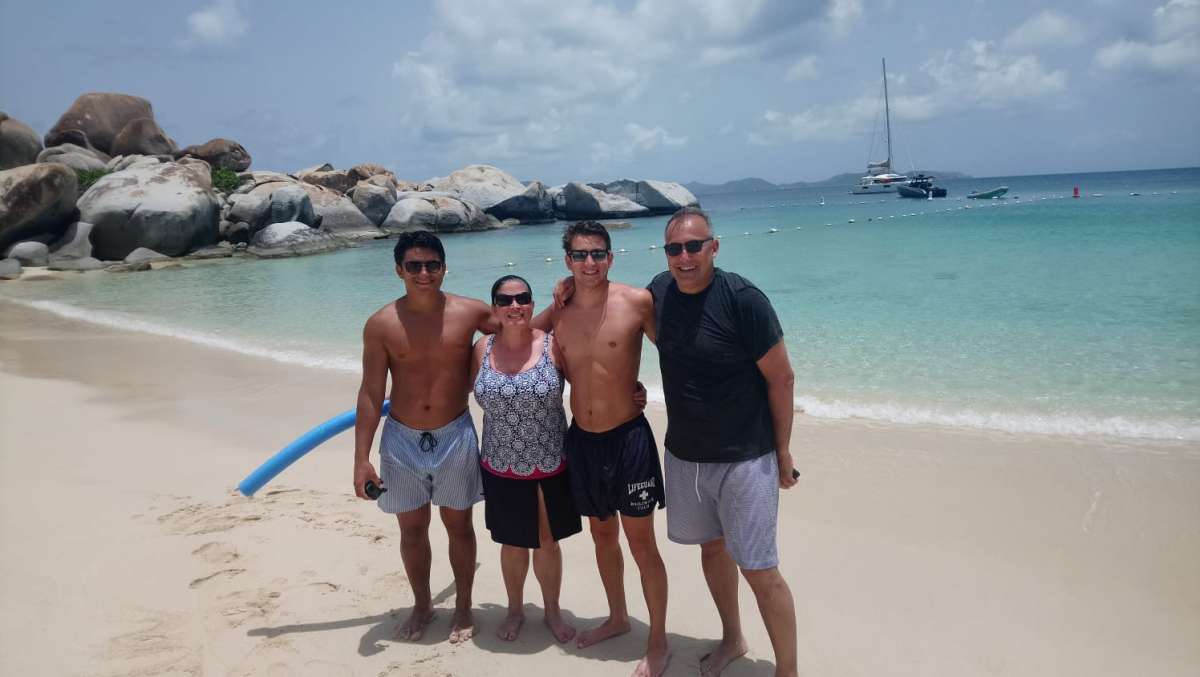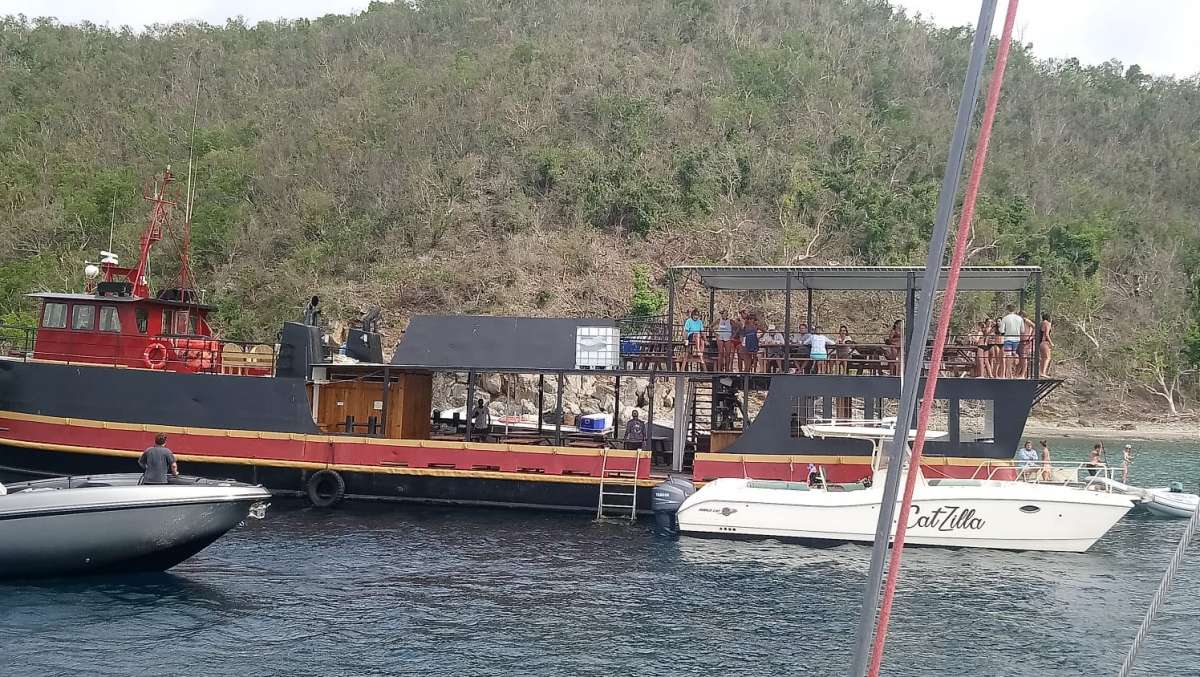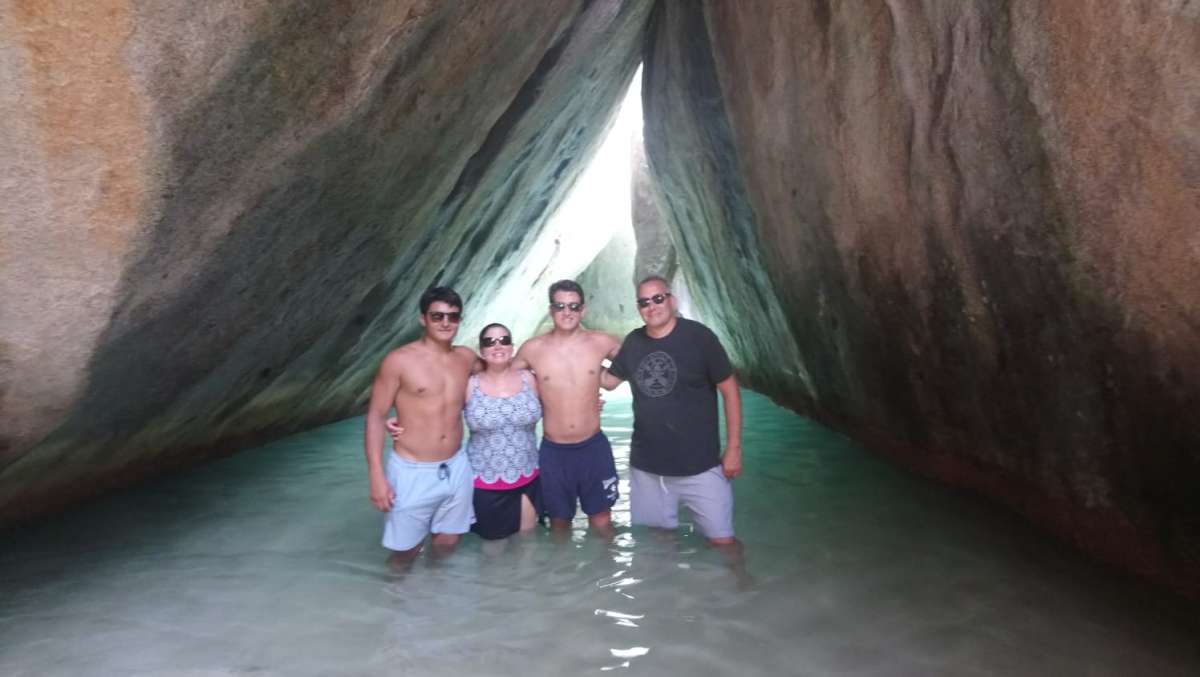 Guest review May
I'd like you to know our trip was truly magical and an adventure I will never forget! You two are a wonderful talented couple and I wish you the best life has to offer.

Our itinerary was great. It was nice being at remote locations with few boats around. The beaches were beautiful and I still can't get over how clear the water is! It was nice to jump in first thing in the morning and snorkel at any time.

Shani-You are an artist in the kitchen! You can turn even the simplest foods into a true dining experience. You have a natural ability of putting everyone at ease and feeling welcome. Top chef in all of the VI! Happy Birthday tomorrow!

Ilan-You are a true expert captain & dive master! You are a great entertainer and fun to be with. Top bartender in all of the VI!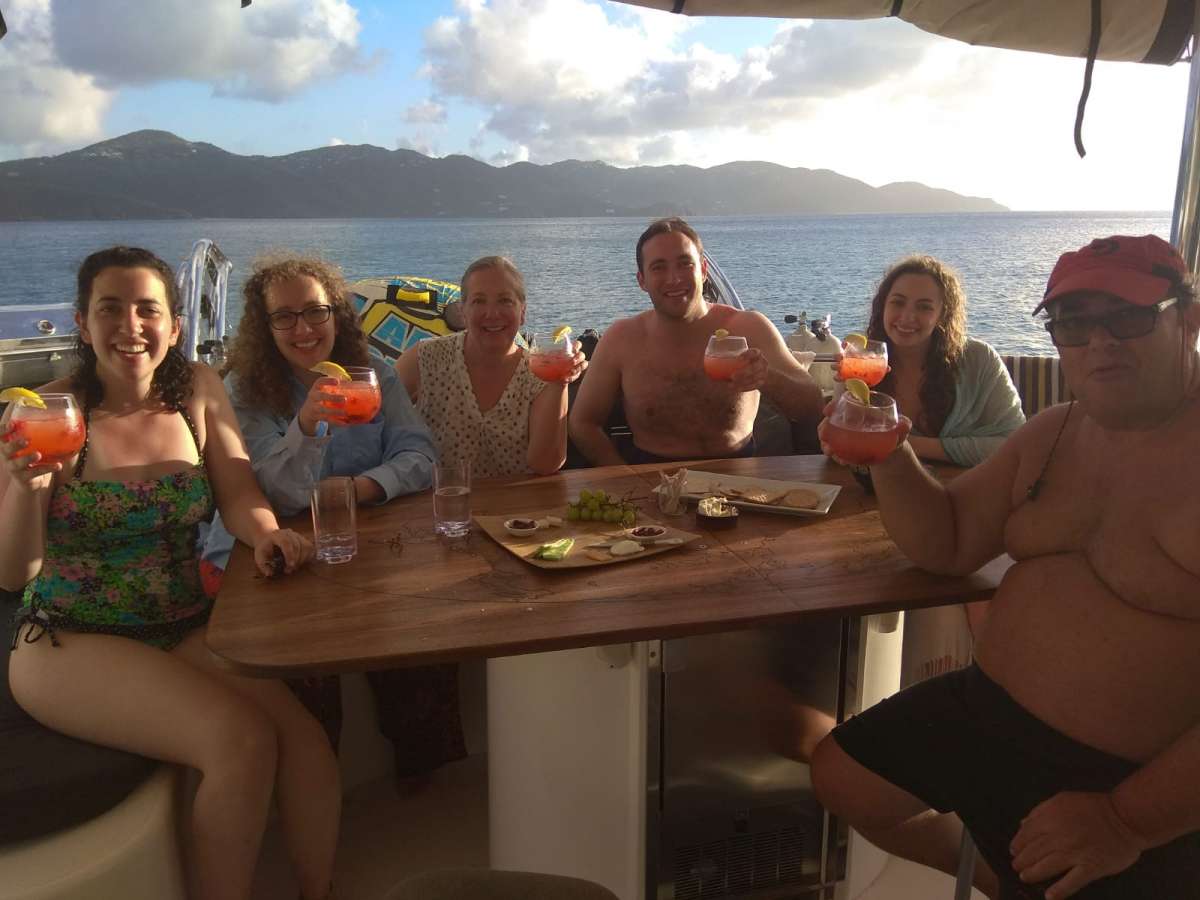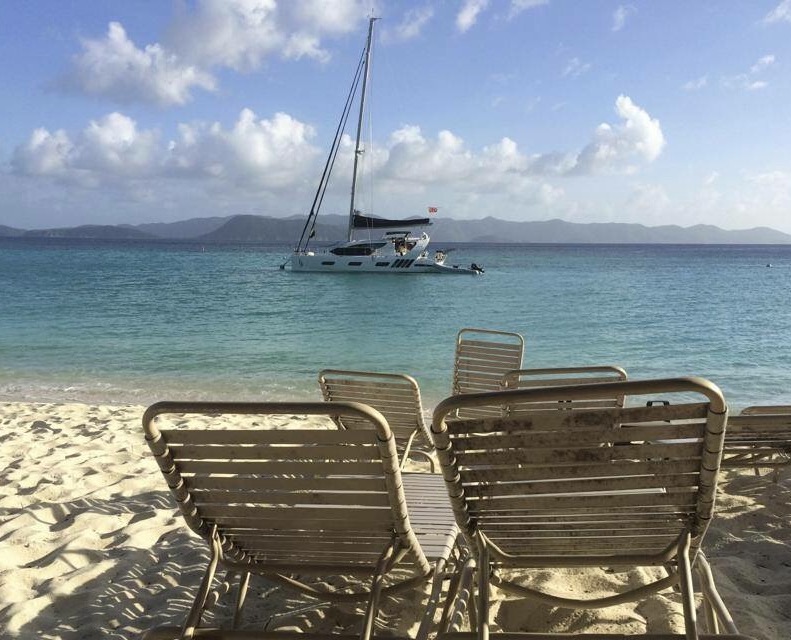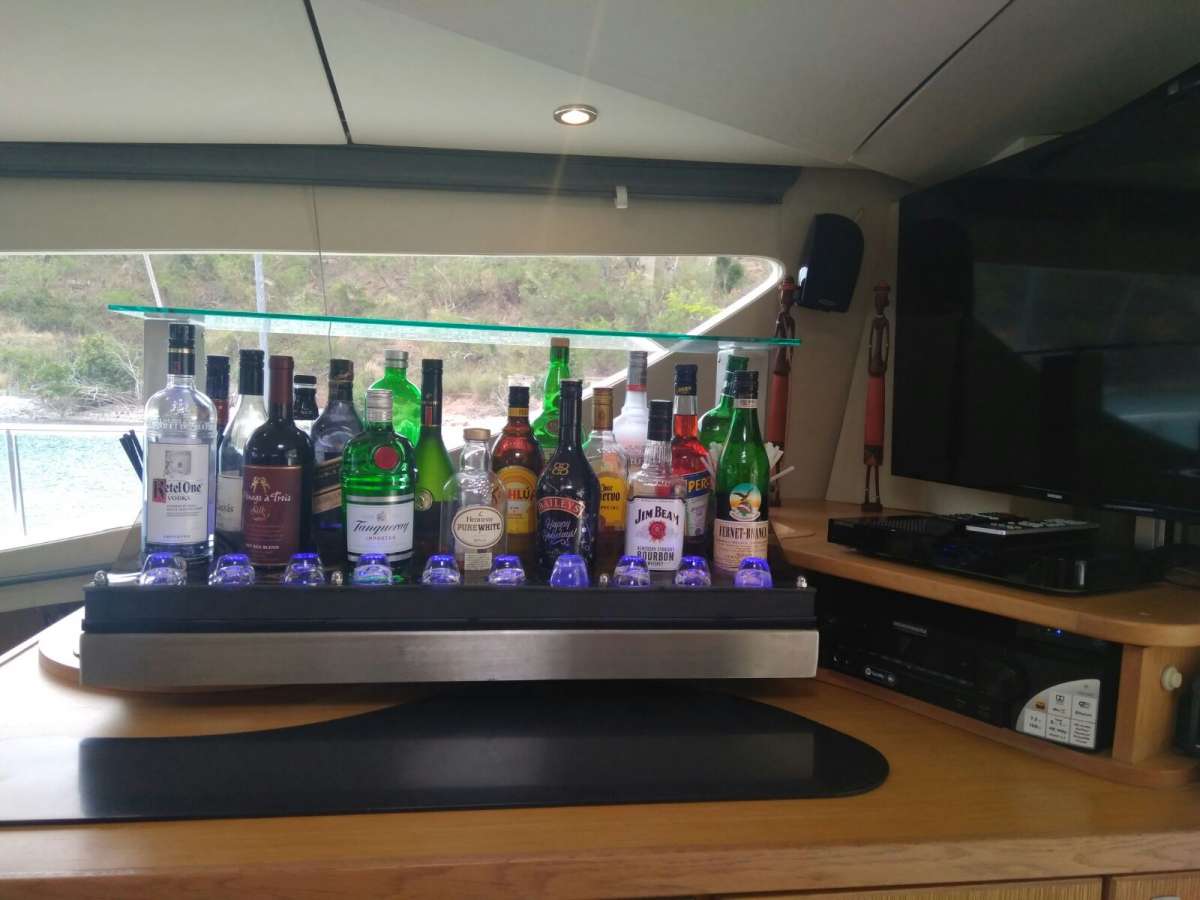 Guests late April wrote
Beautiful boat. We had the most amazing carefree and relaxing vacation with Captain Ilan and Shani. We are so grateful for the wonderful hosting and food and entertainment. Ilan and Shani took such great care of everything and us and made sure we had nothing but great times and endless fun. Highly highly recommend! Thank you both!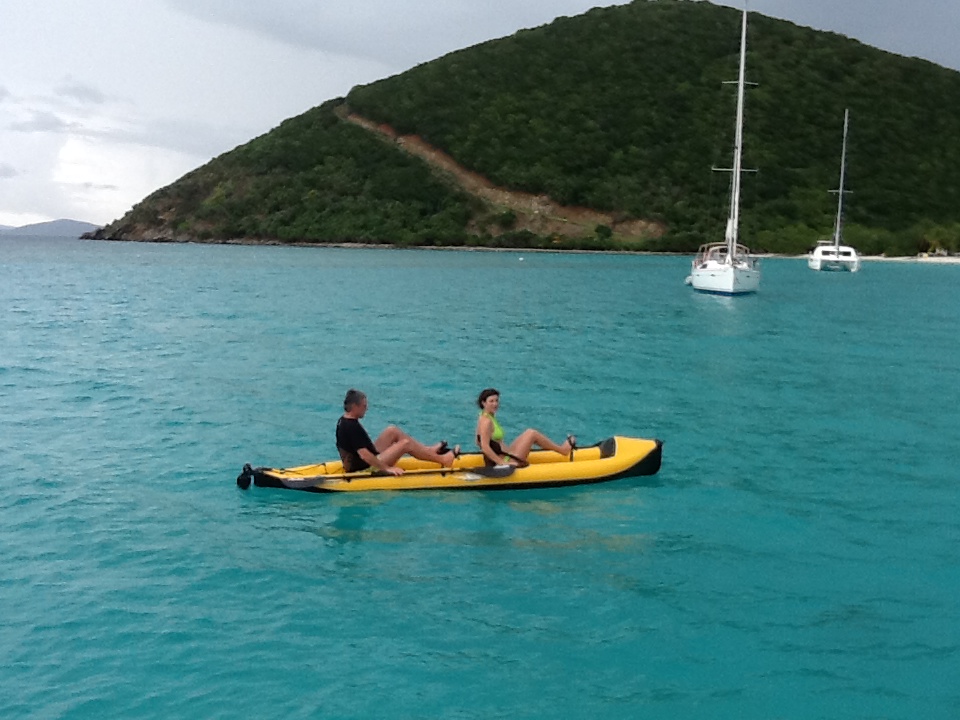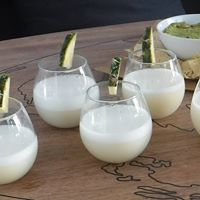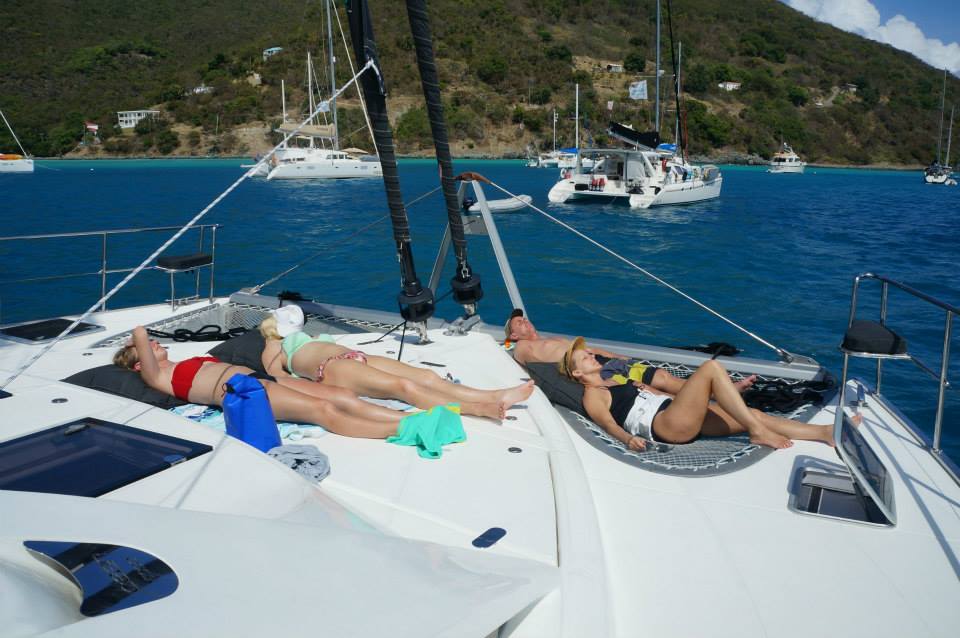 Easter week guests aboard catamaran PEARL said:
Our family of 6 had an absolutely incredible week on Pearl. The boat was perfect for us and Ilan and Shani were amazing. Ilan is a very knowledgable and active Captain. He was constantly teaching us about the area and the marine life. Our kids were always engaged in activities and Ilan provided SCUBA instruction and took everyone diving. That was an experience they will never forget. Shani provided us with a constant stream of delicious meals and was sure that our every need was met. There was nothing we could have asked for that they couldn't have provided. We will cherish the memories that we made as a family aboard Pearl. Thank you Ilan and Shani!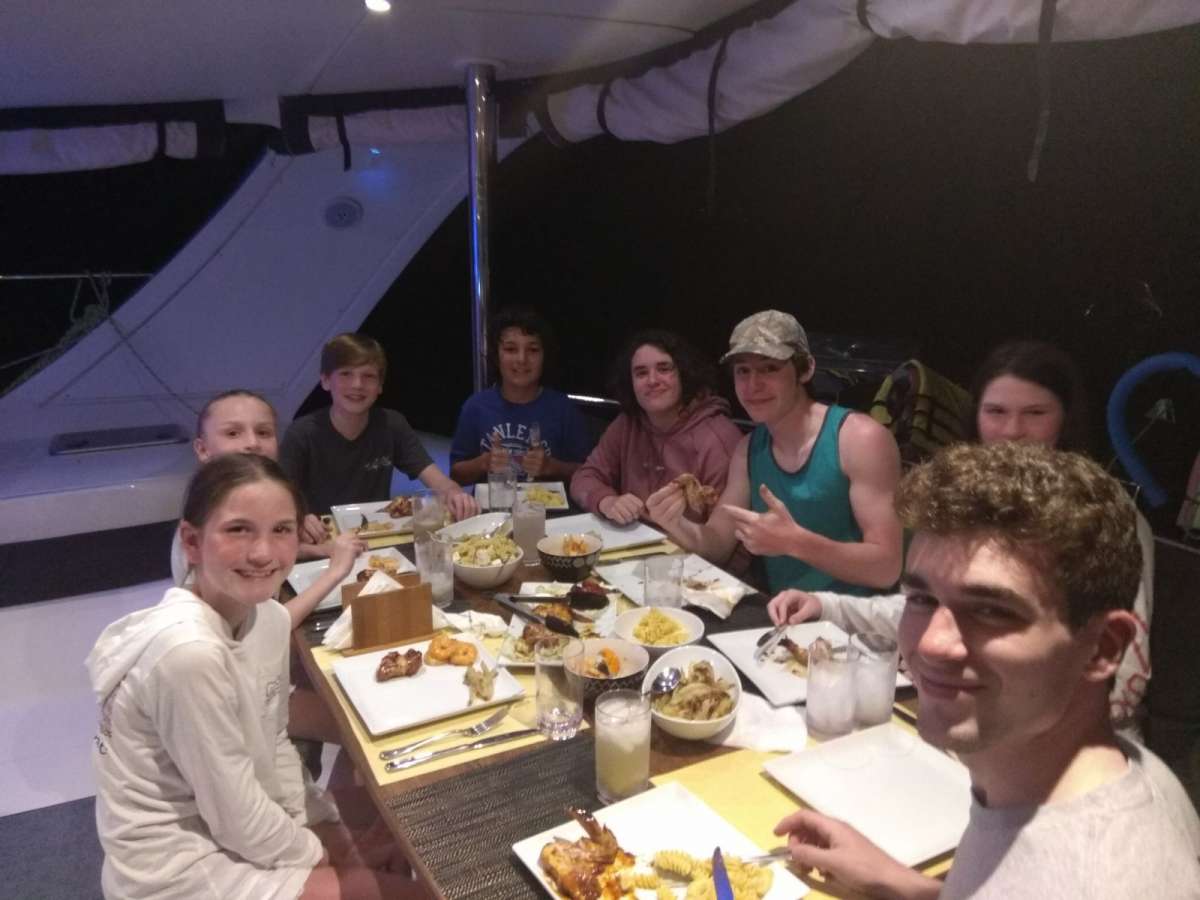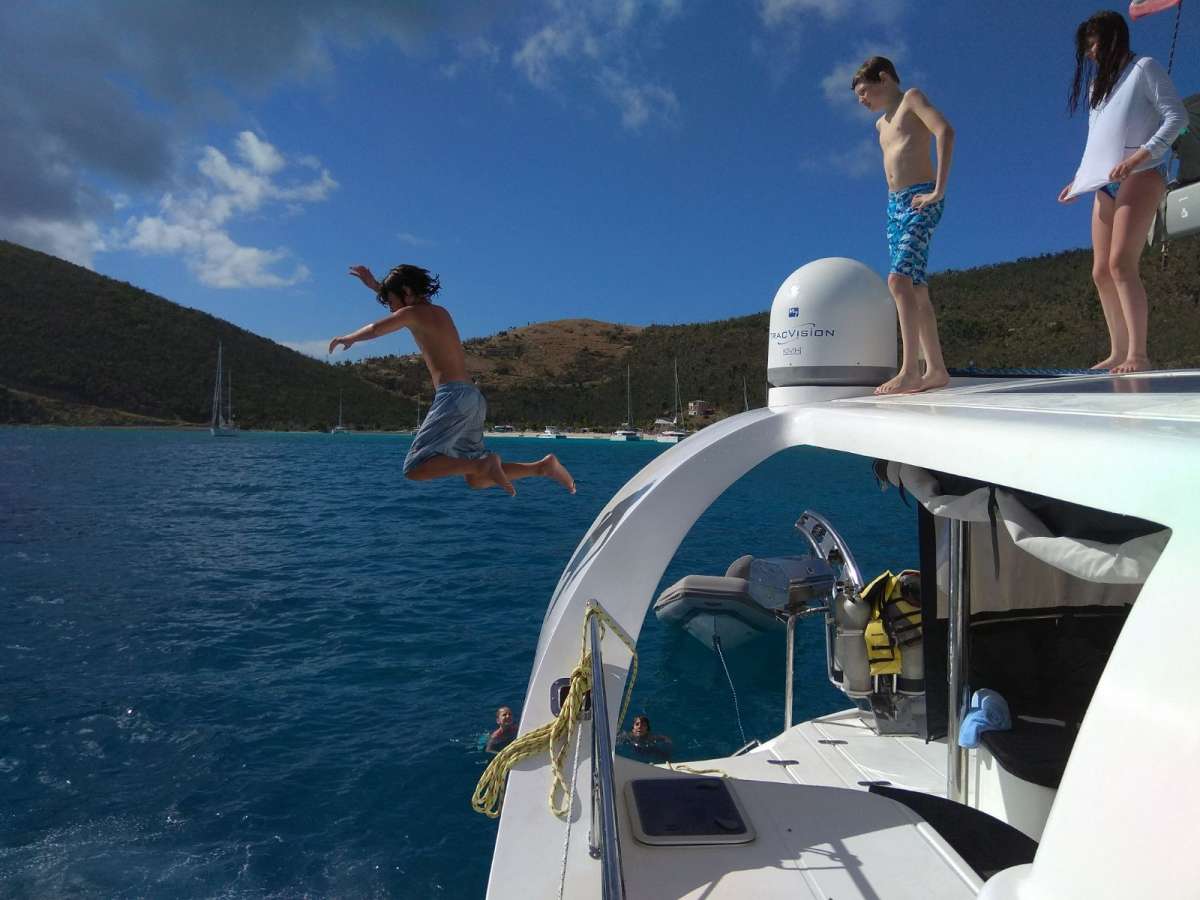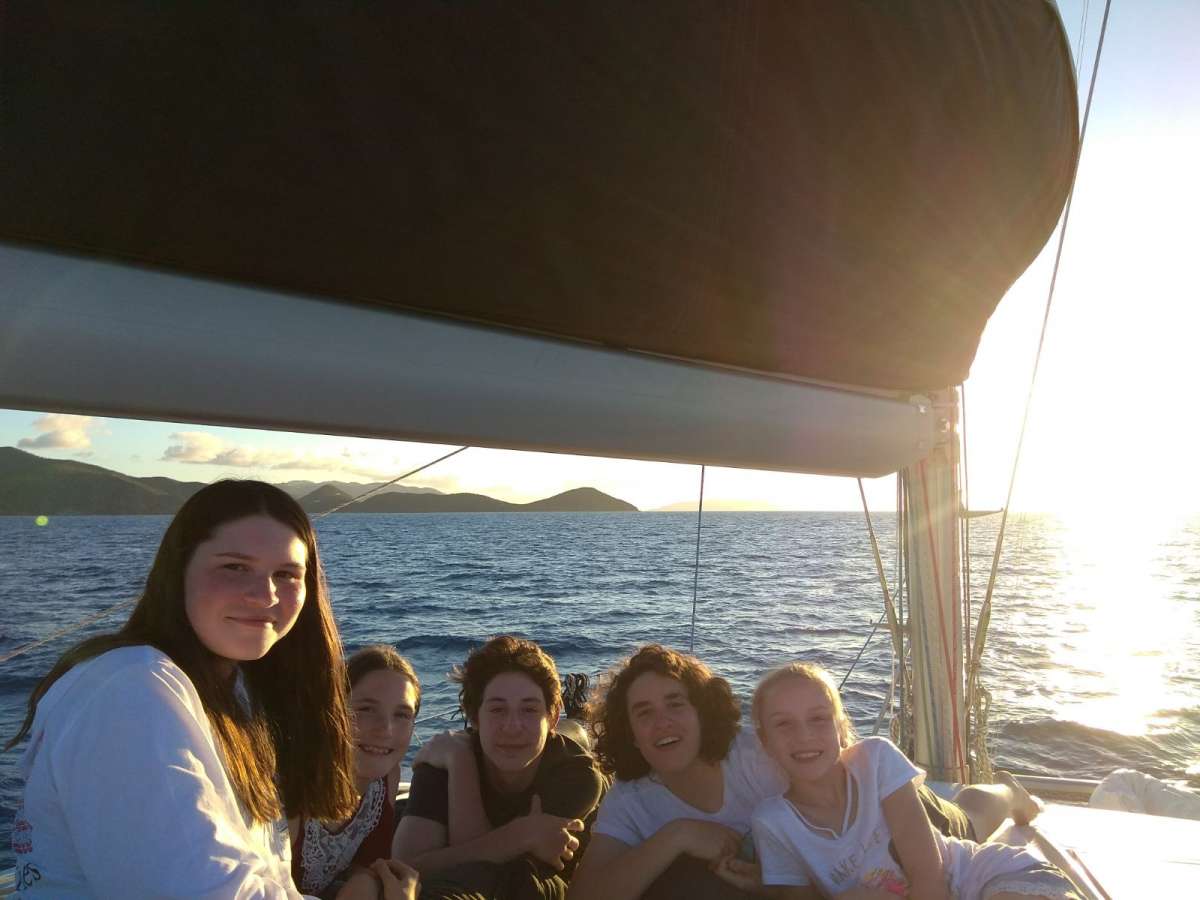 guest review late March
The Pearl is a fantastic modern boat with plenty of room inside and out (but who needs inside). A wonderful and knowledgeable crew, and food/cooking on par with your favorite restaurant (or better!). We spent a week island hopping the BVI with the Ilan/Shani (crew) and will have a tough time topping the vacation experience. Thanks Pearl.
Guest review early March
Pearl by far exceeded our expectations! Everything was top notch from our arrival until our departure. Ilan and Shani were great! Every meal was delicious and we even received our Diver Level I Certification from Ilan. Great memories that will last a lifetime, thank you Ilan and Shani!
Recent guests aboard catamaran PEARL wrote
Our week on the Pearl was nothing short of fabulous! We were definitely spoiled the whole week. The Pearl is very spacious and comfortable. The rooms had everything we needed and were a lot bigger than I thought they would be! The boat had a lot of room to spread out and relax. We loved sitting up front on the dolphin seats when we were sailing from island to island and relaxing on the bean bags with a cup of coffee, a book or a cocktail enjoying the views in beautiful coves.

This was really a floating all inclusive resort. The food prepared by Shani was awesome! Every meal I said wow, this is delicious. Beautiful presentation and I liked that we were surprised every meal with something new and different. Ooh, I can't wait to see what's for dinner today! :). She really took the time to make each meal special. She is a very talented cook and we loved having a wide variety at each meal plus a happy hour snacks.

Ilan was a great bartender making many different drinks for us. They had a wide variety and really any kind of drink you'd want. I think he made the best painkillers! Especially loved that they had drinks ready and waiting for us as they welcomed us on the boat the first day. That set the stage for the whole week!

I felt very comfortable with Ilan as our captain. He was very knowledgeable of sailing, safety and all things boating! For those of us that wanted a sailing lesson, he was happy to give a lesson. Every morning he would show us where we were in the BVI and what was on the agenda for the day.

Never having sailed in the BVI, I thought he put together a nice itinerary for us. We really left that up to him. I thought we went to all great places to stop to swim, anchor for the night, etc. and we got to see many different islands and enjoyed the sails. We did a nice loop around the islands.

Ilan was also our dive master/instructor and took us on some great dives! It was great they had all of the dive equipment we needed and enough snorkel gear for everyone.

Both Ilan and Shani were very accommodating and really made our week wonderful.

I truly have nothing but positive things to say about the crew, the boat and the BVIs!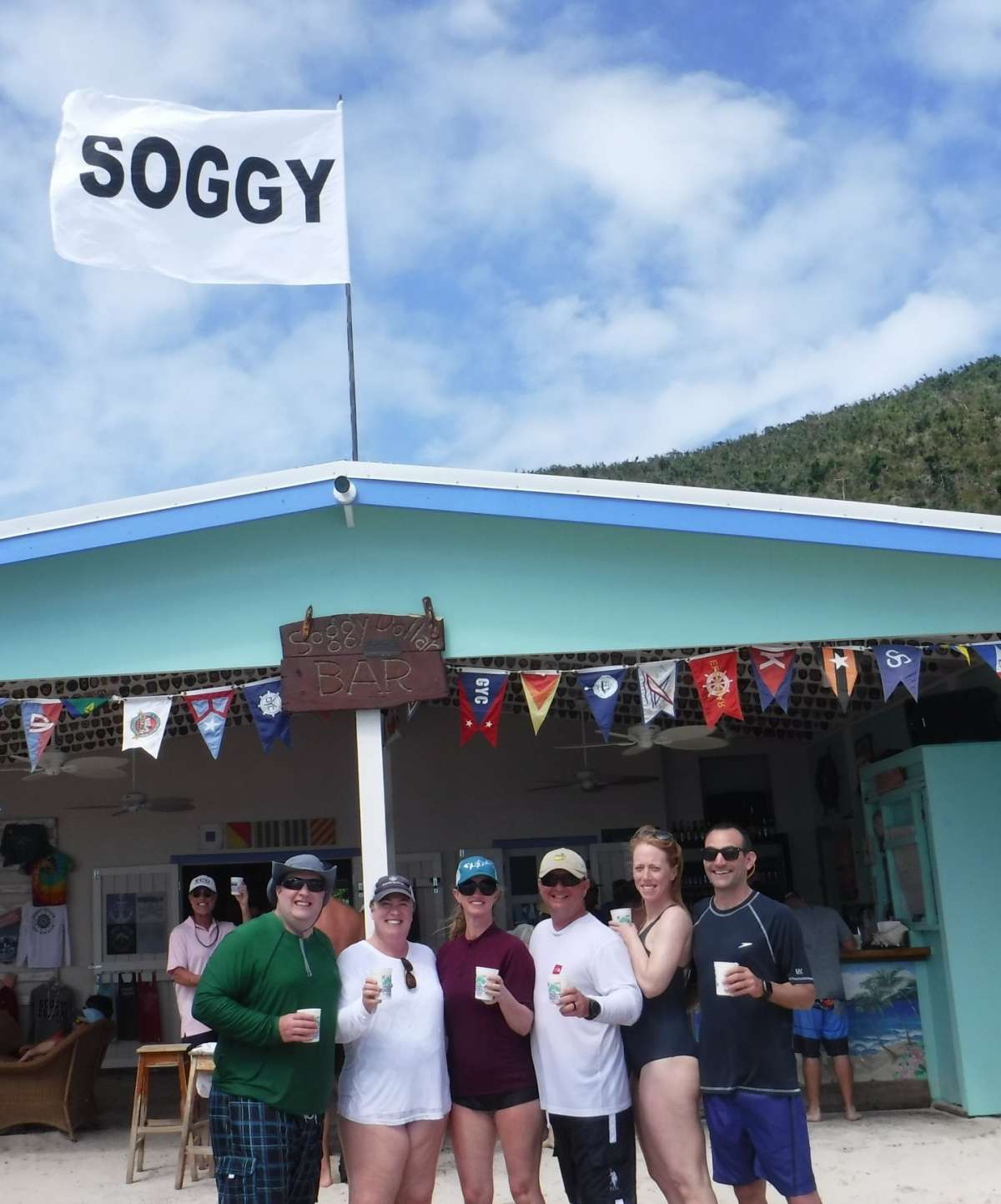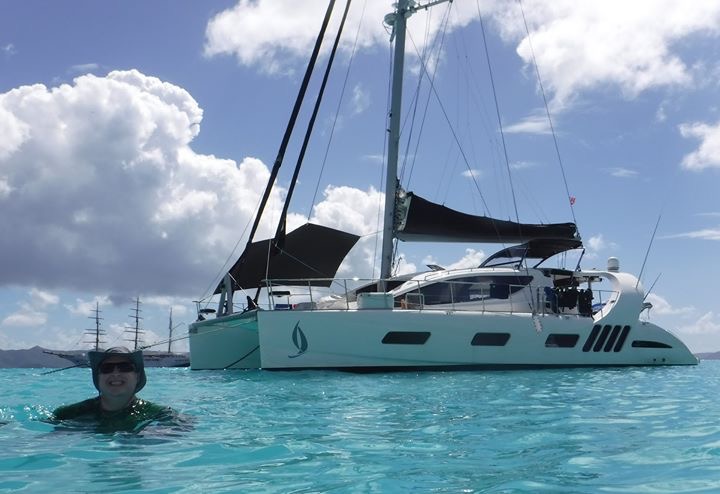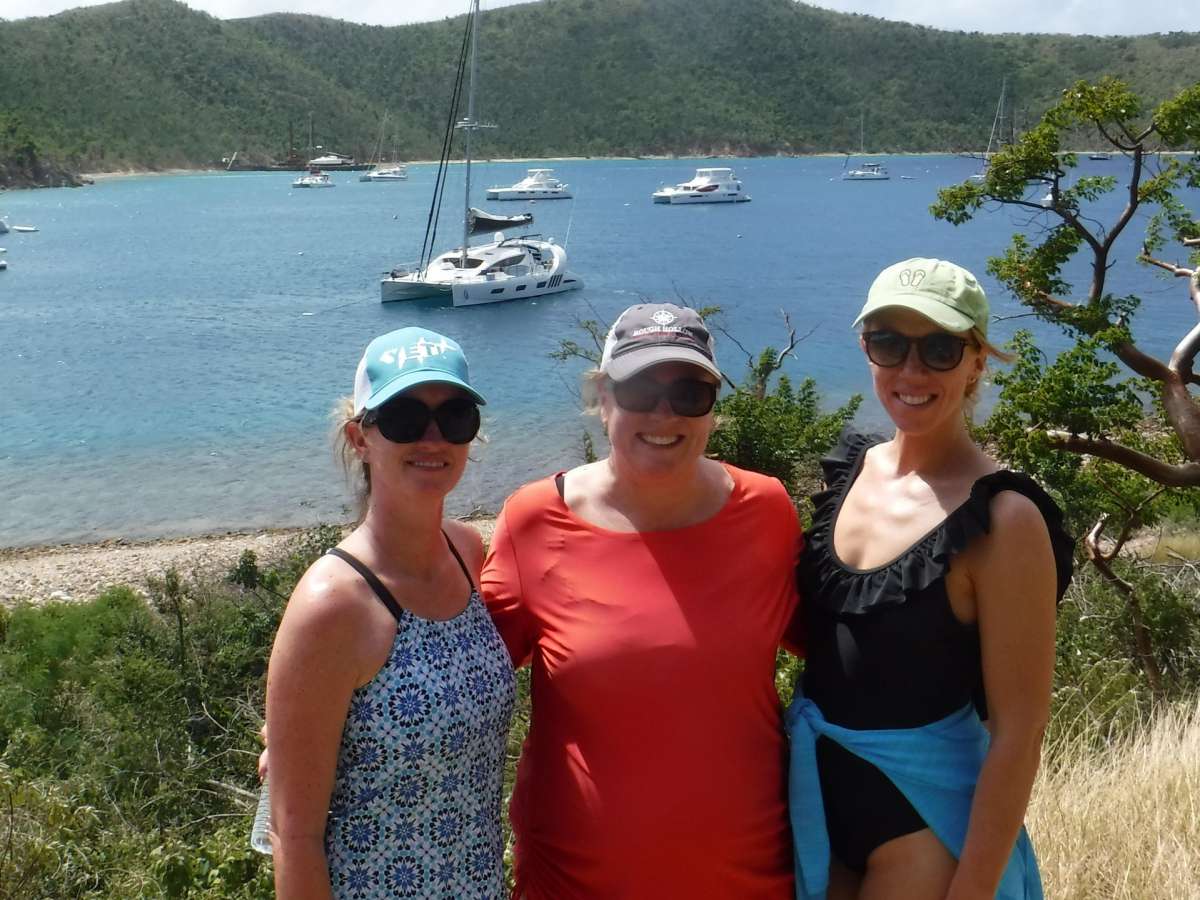 New Years week guests aboard catamaran PEARL
We had a fabulous trip! Ilan and Shani lovely people. We really enjoyed getting to know them. The food was exceptional and we felt like we were in caring hands the whole time. The damage from the hurricane was not overly obvious and the islanders are making every effort to get their lives back to normal. I have zero complaints! Oh, also, Pearl is a very comfortable and well maintained boat.

Thank you for you help with setting up this joyful family experience.
Peace,
Anne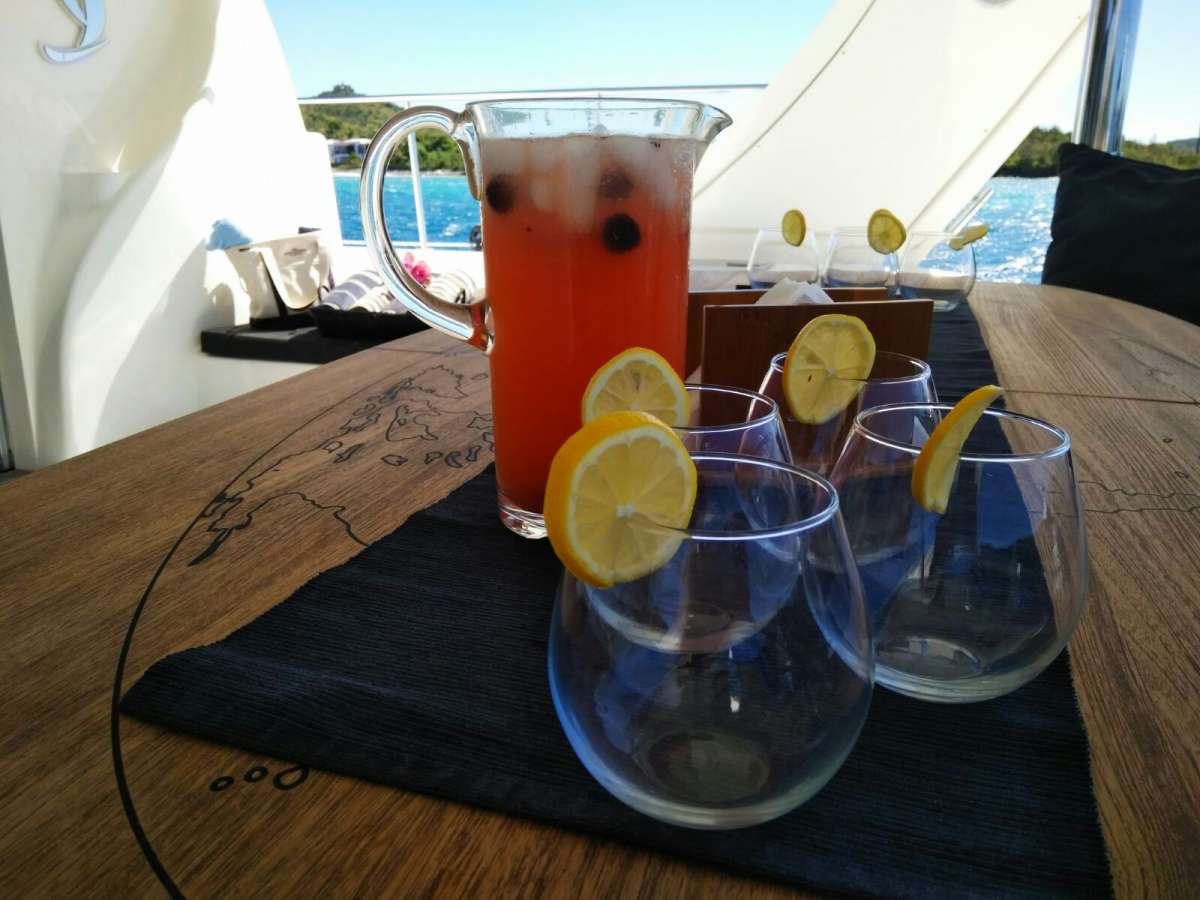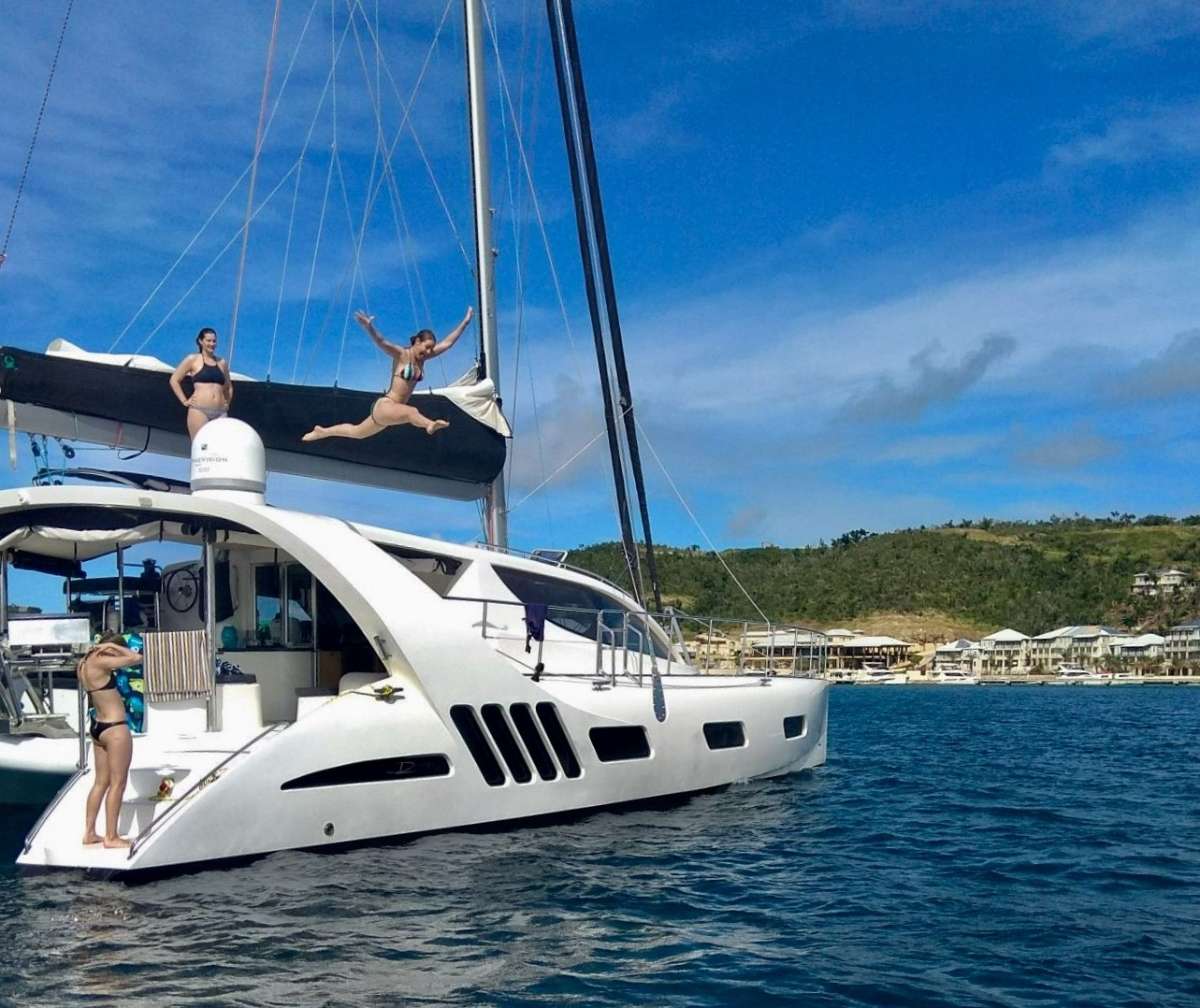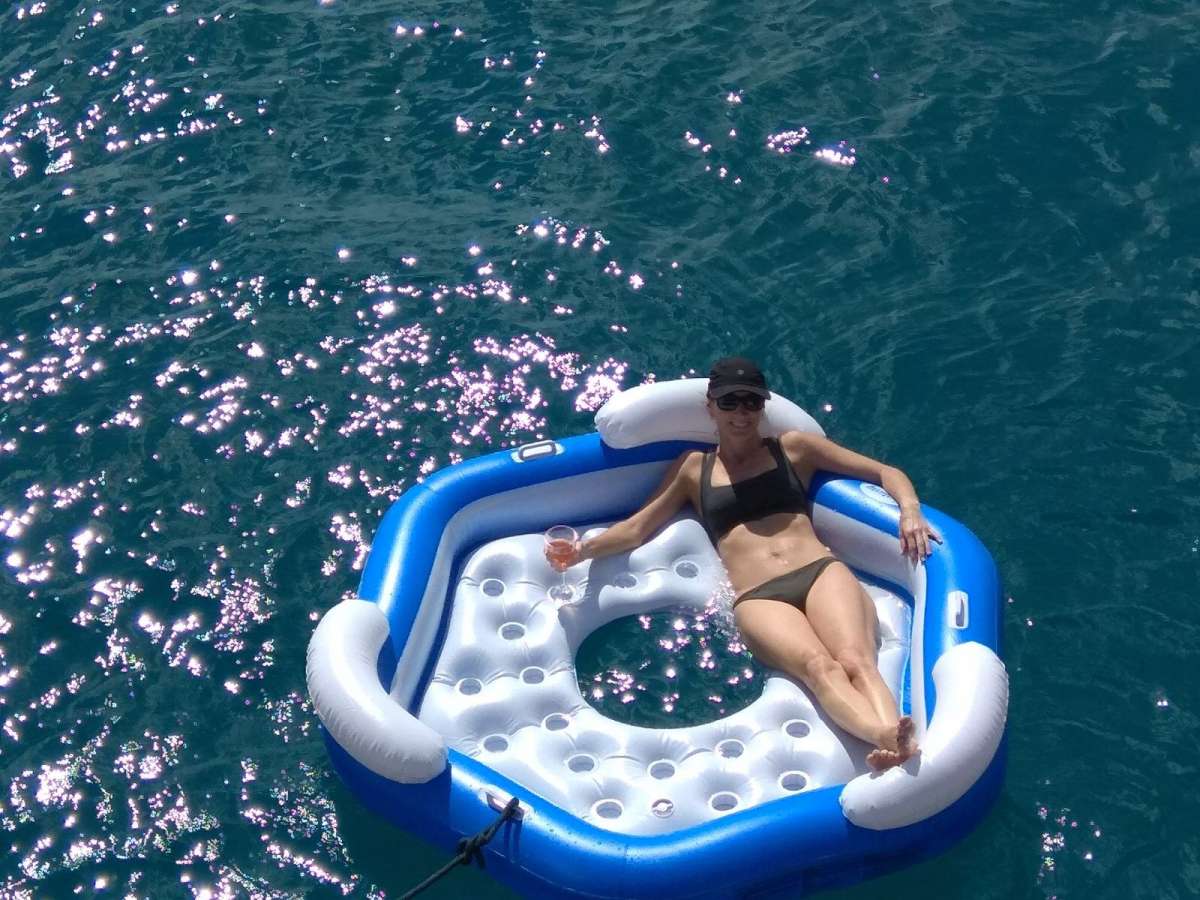 Guests aboard catamaran PEARL in early July
We had a vacation of a lifetime!!!! Everything was absolutely perfect!!!! I don't know if I have the words to describe the memories that we created during the last week. These could not have been possible without Tamas, Sara and The Pearl!!! Tamas and Sara were so gracious and welcoming from the very beginning. They opened up their home to us and the services they provided were excellent!!! We so enjoyed getting to know them. We enjoyed everything about the trip. Some of the highlights included:
Tamas and Sara's approach to their jobs. They are positive and passionate about what they do and it showed up every minute of every day. Their attitudes, smiles and laughs were contagious!!!
The delicious food that Sara prepared was incredible!!!
The ever flowing drinks that Tamas prepared for "Happy Hour" were wonderful. Something different was prepared every day!!!
Our Happy Hour on the 4th of July had a special Red White and Blue theme drink along with some American Corn Dogs!!! So fun!!!
They were extremely knowledgeable about sailing which put us at ease of course. So we appreciated their expert sailing skills!!!
They were also very skilled at diving. We appreciated their patience with us since we are beginner divers. The dive spots they selected were perfect for our level of diving experience and we greatly appreciated them taking it slow and easy for us.
Their answer was always yes. No matter what we asked to see or do, they always said YES. So we did everything we wanted to do!!!
And, the boat is too cool for words. Every place we stopped, we had so many people asking about the cool features of the boat. It was awesome!!! It was very comfortable and our beds were made and bathrooms were cleaned daily!!!
They took us to places on the islands that we didn't even know about such as Sydney's, Bubble Bath, Saba Rock etc..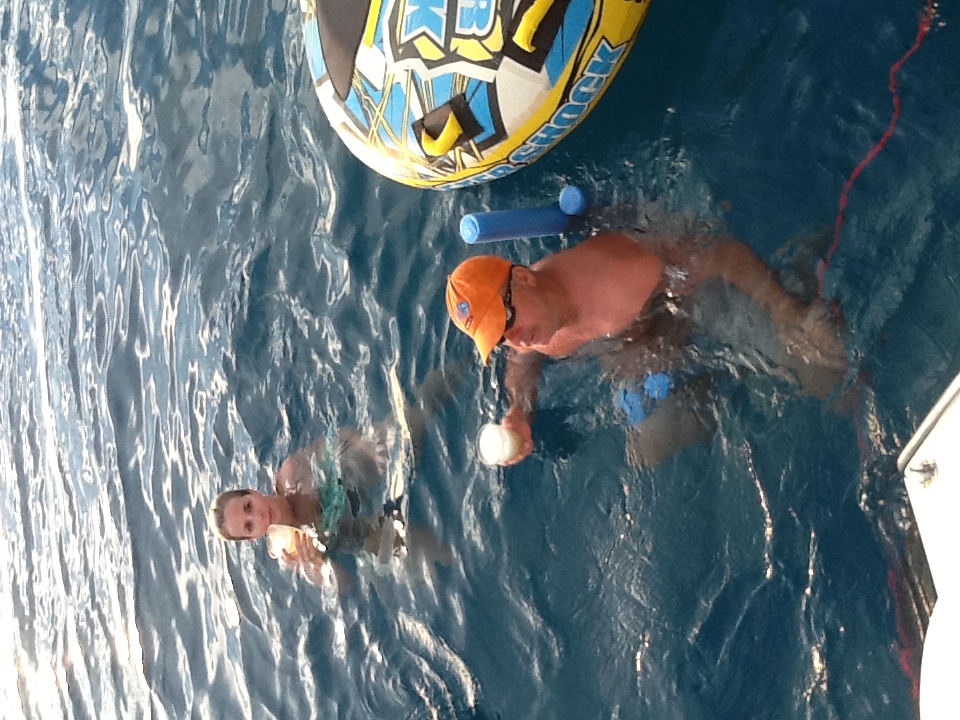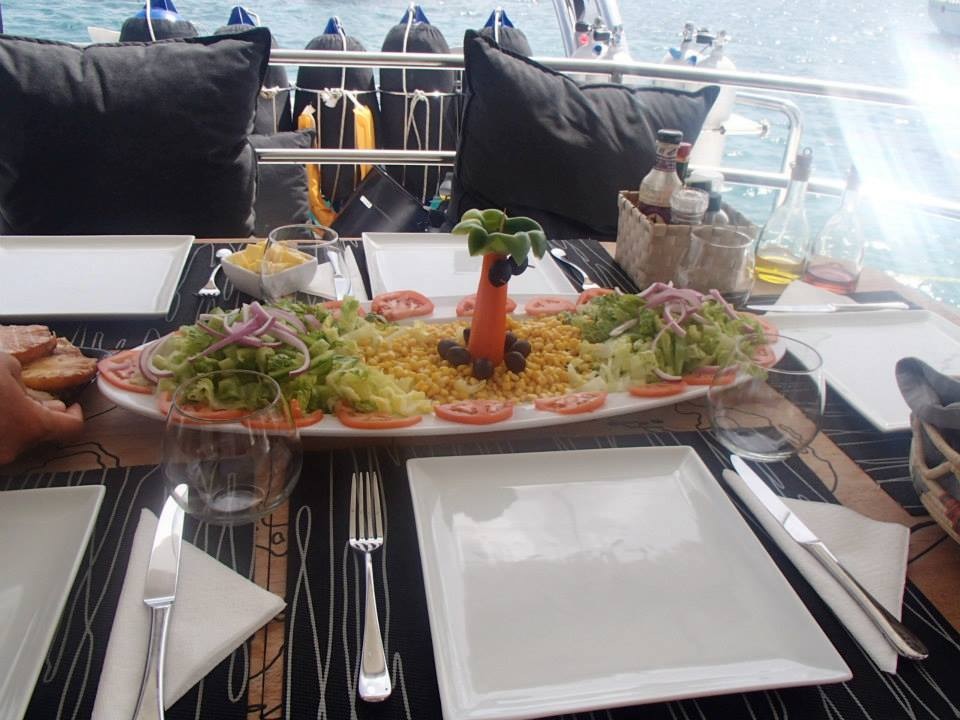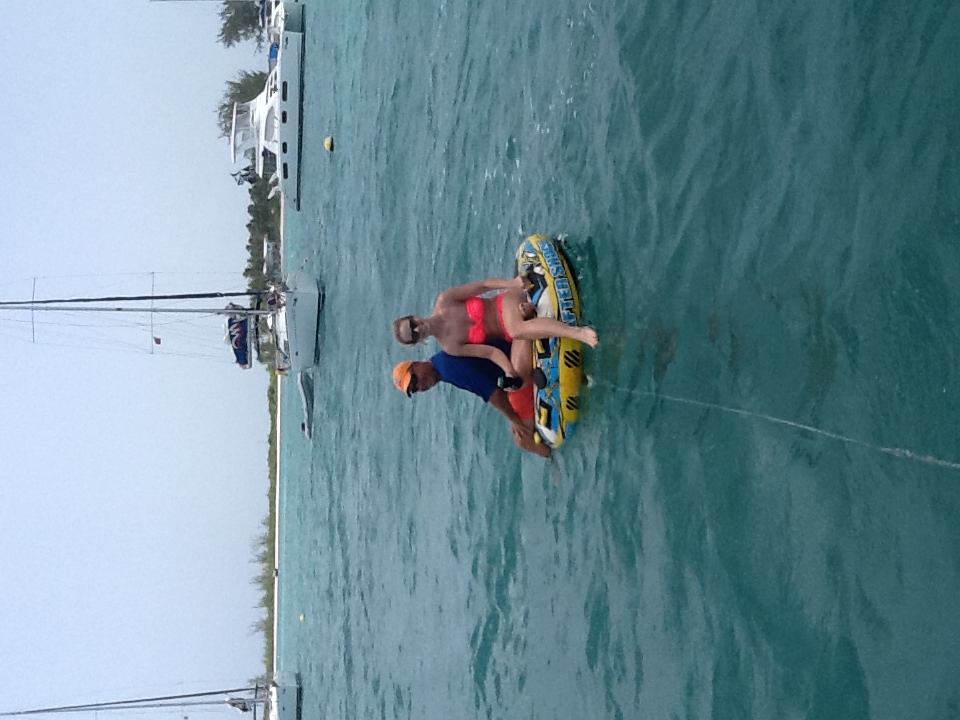 Guest review January
PEARL was a great choice, Tomas and Sara own the boat and take amazing care of it and us. Everything is good (boat, cuisine, crew services). Clearly a results-focused captain and talented cook/first mate. Sara is very bubbly. Tomas can fix anything and he is charming. My daughters feel very comfortable and at home. Tomas and I dove Norman Point; his SCUBA knowledge is tops and the equipment is all new. We had a fabulous trip and would warmly recommend this 50 foot catamaran.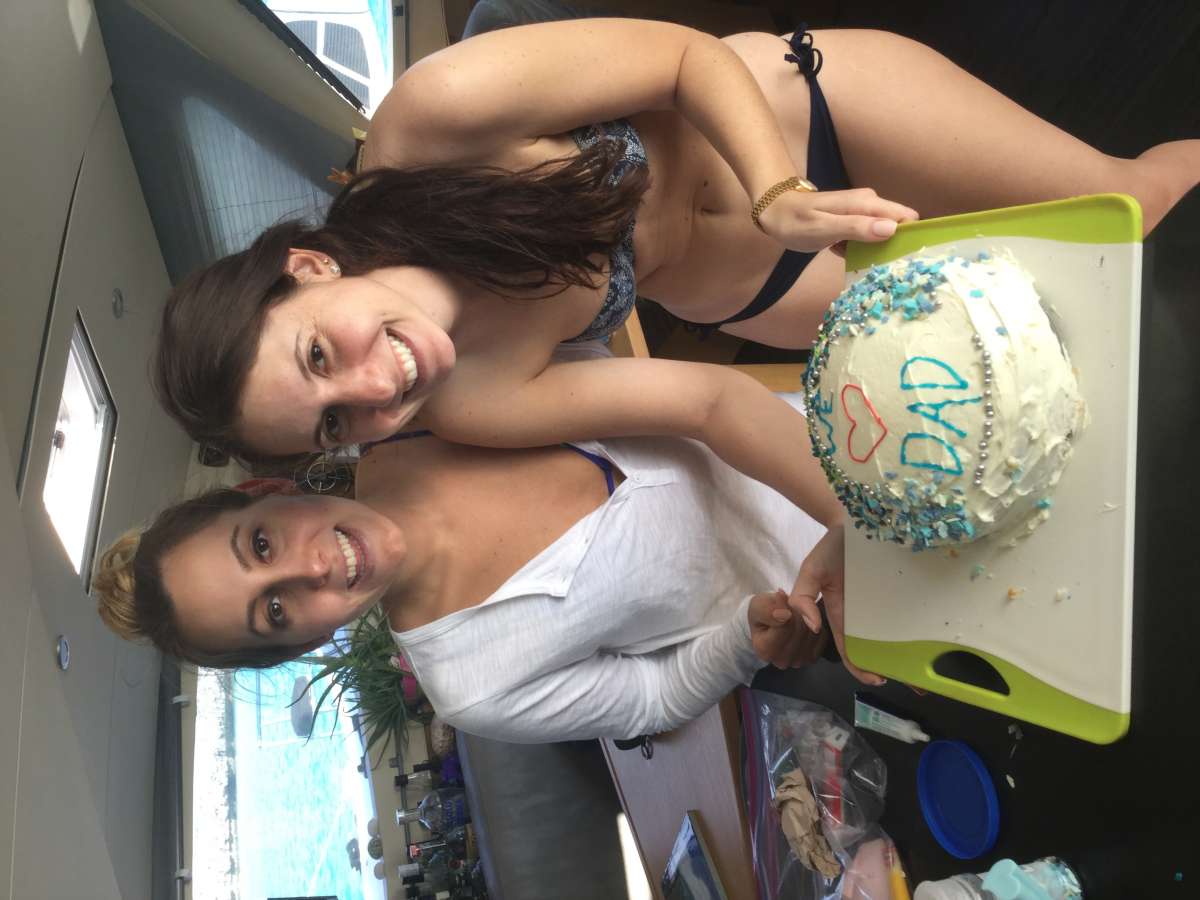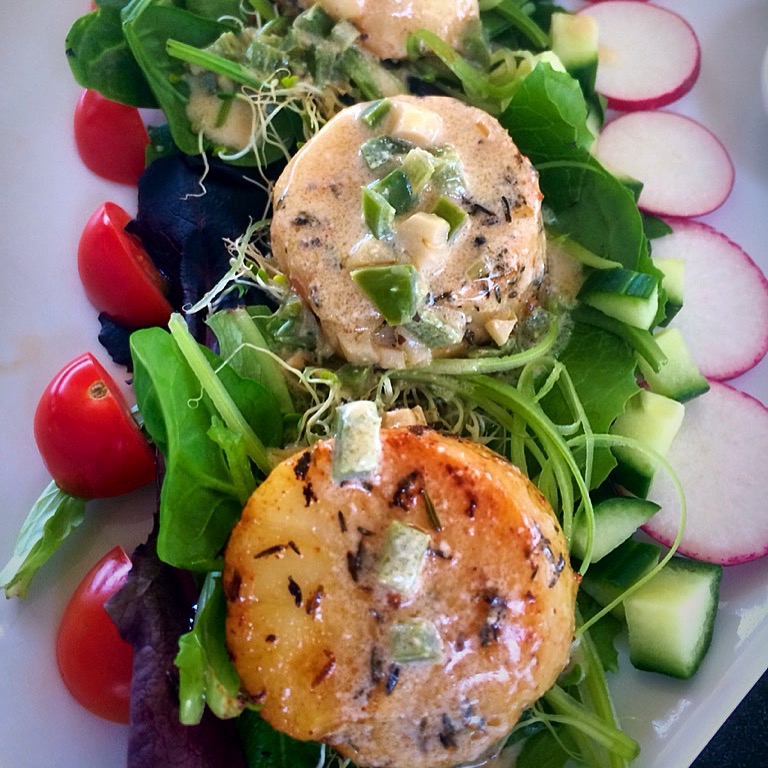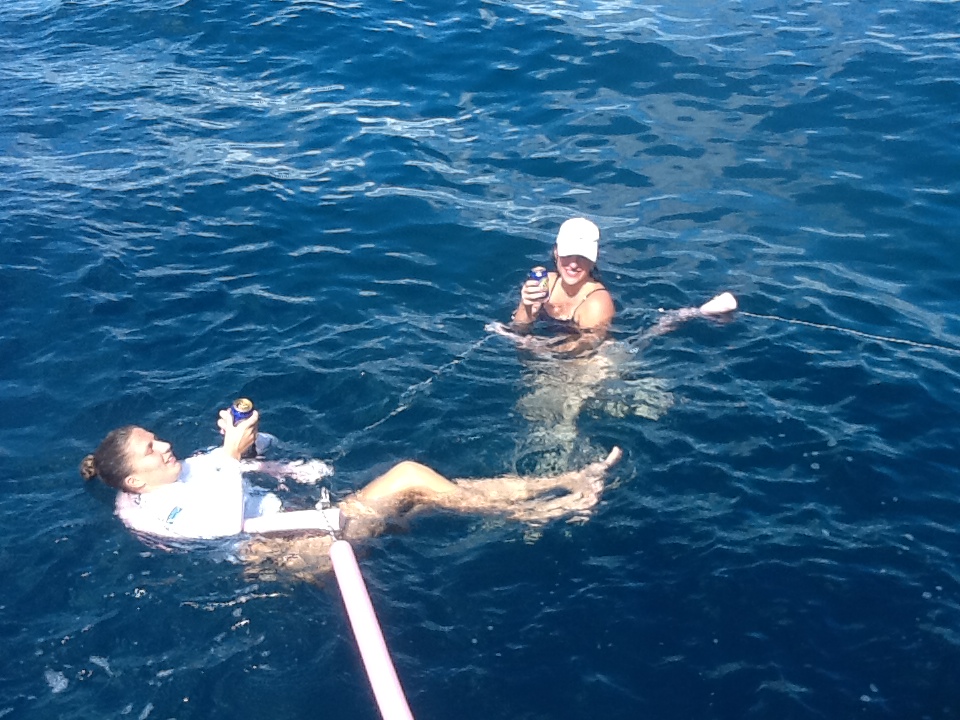 Guest review from Belize

By far the best boat, Captain/crew experience we've had. The captain builds them and sells them too. Very unique and impressive. We tested it in light winds and 30 knots. (The slats on the sides are windows, into the cabins, not portholes) The first mate (his wife) is not only a great chef, but a degree'd attorney. They were very easy, let us use everything and we never felt like we are being an imposition. Just the opposite, we felt so at home and the service was great. The dinghy had a large enough 4-stroke (quiet) outboard to do wake boarding, waterskiing, etc. for all. Also had a kayak and paddle board. Everything was new or near new. He also had on-board everything from water making to rapid dive tank filling. 8 tanks in an hour, 1 tank in 10 minutes. We did 3 dives. Showers were legit, and never an issue re H2O. All the latest electronics, etc., satellite music, speakers everywhere, over-stocked bar (he's a former bar tender among other things), etc., etc. etc. Thank you for your help in arranging this and by all means know if you ever work with Tamas, Sara your guests will never be disappointed.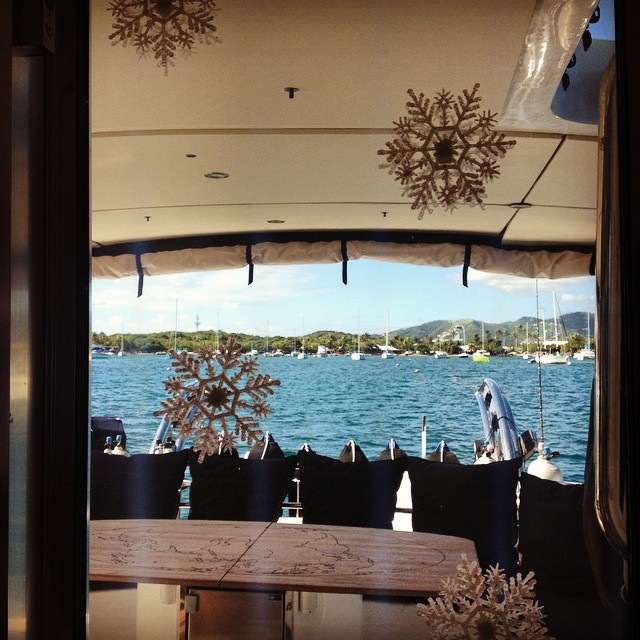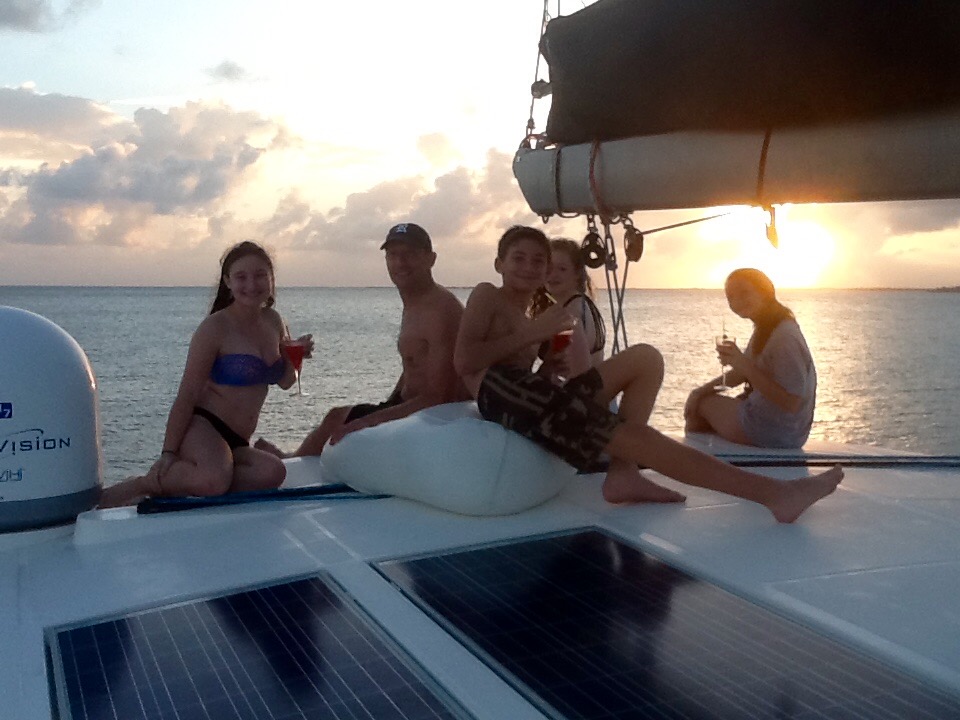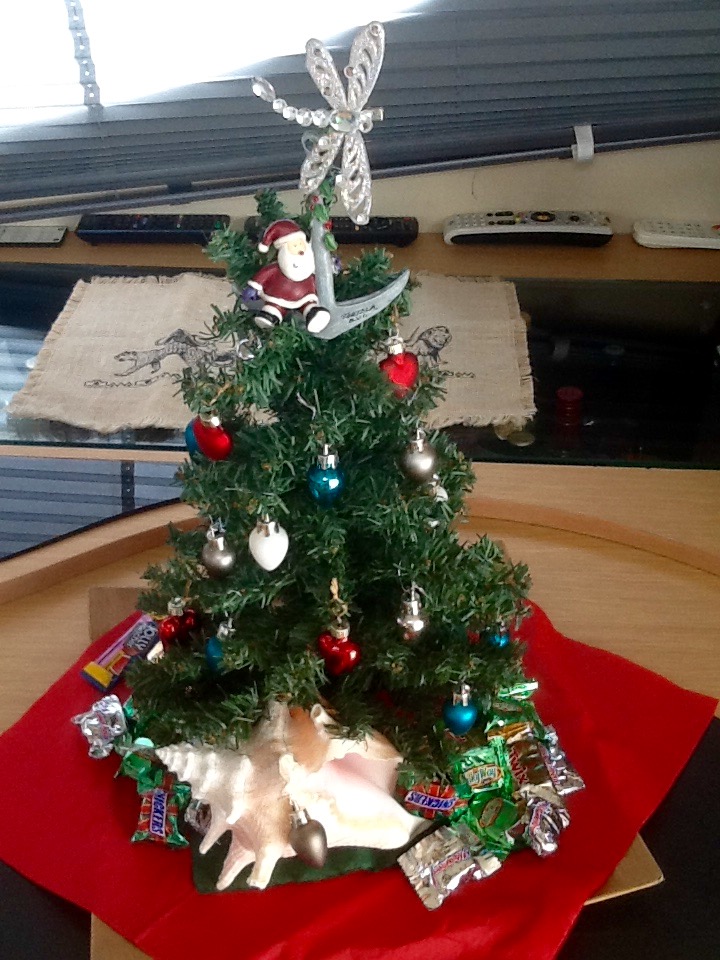 Guest review early January,
We had a great time on the Pearl. The Captain (tamas) and first mate (sara) would wonderful. My family had a great, memorable and fun trip. I was sick the entire trip but still managed to have a great trip. Tamas and Sara were wonderful in every way. The Pearl is "their" boat/home and it showed. The boat was spacious, the activities were exactly what we wanted when we wanted them. Overall we could not have asked for a better trip. I heard that the weather the week before was not too good and the week after was not too good so we planned it perfectly. Thanks for your help and wanted to let you know what a great time was had by all.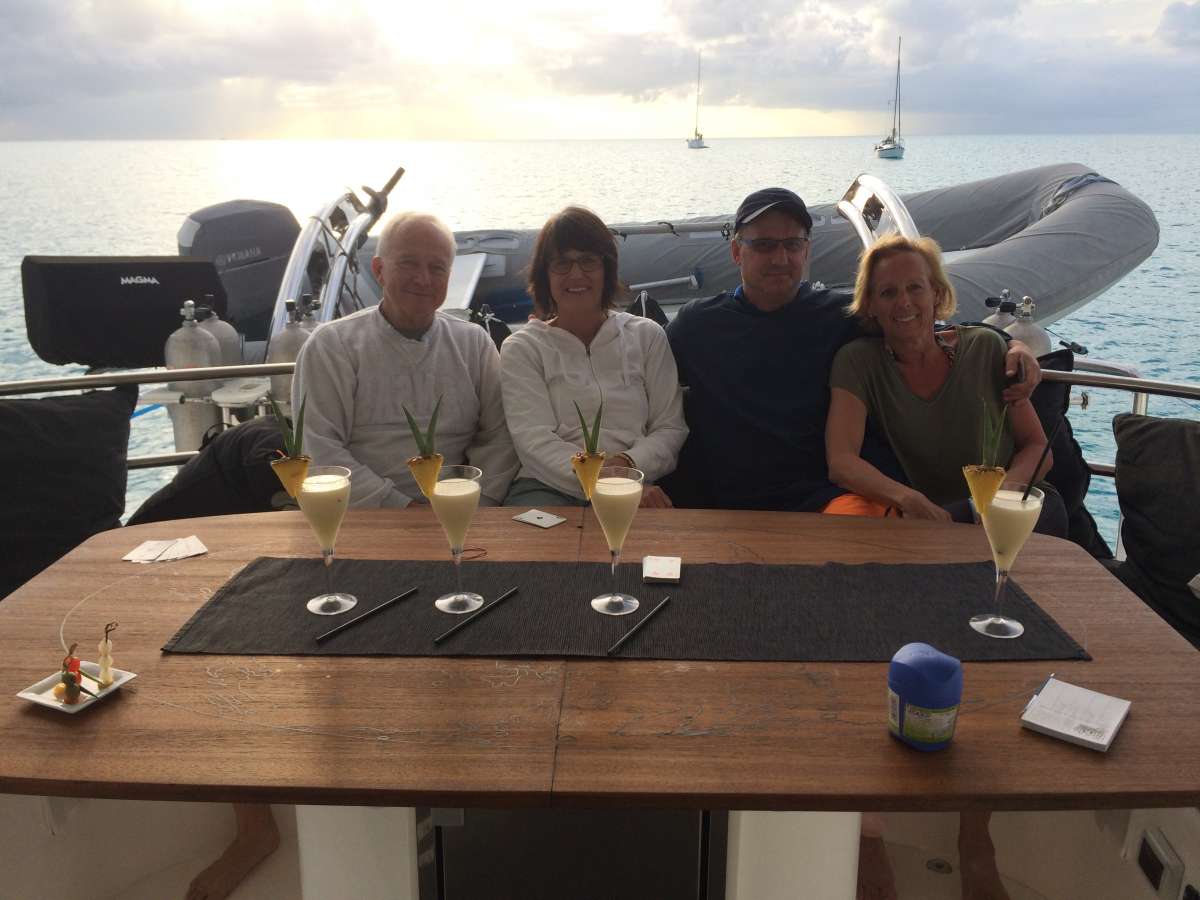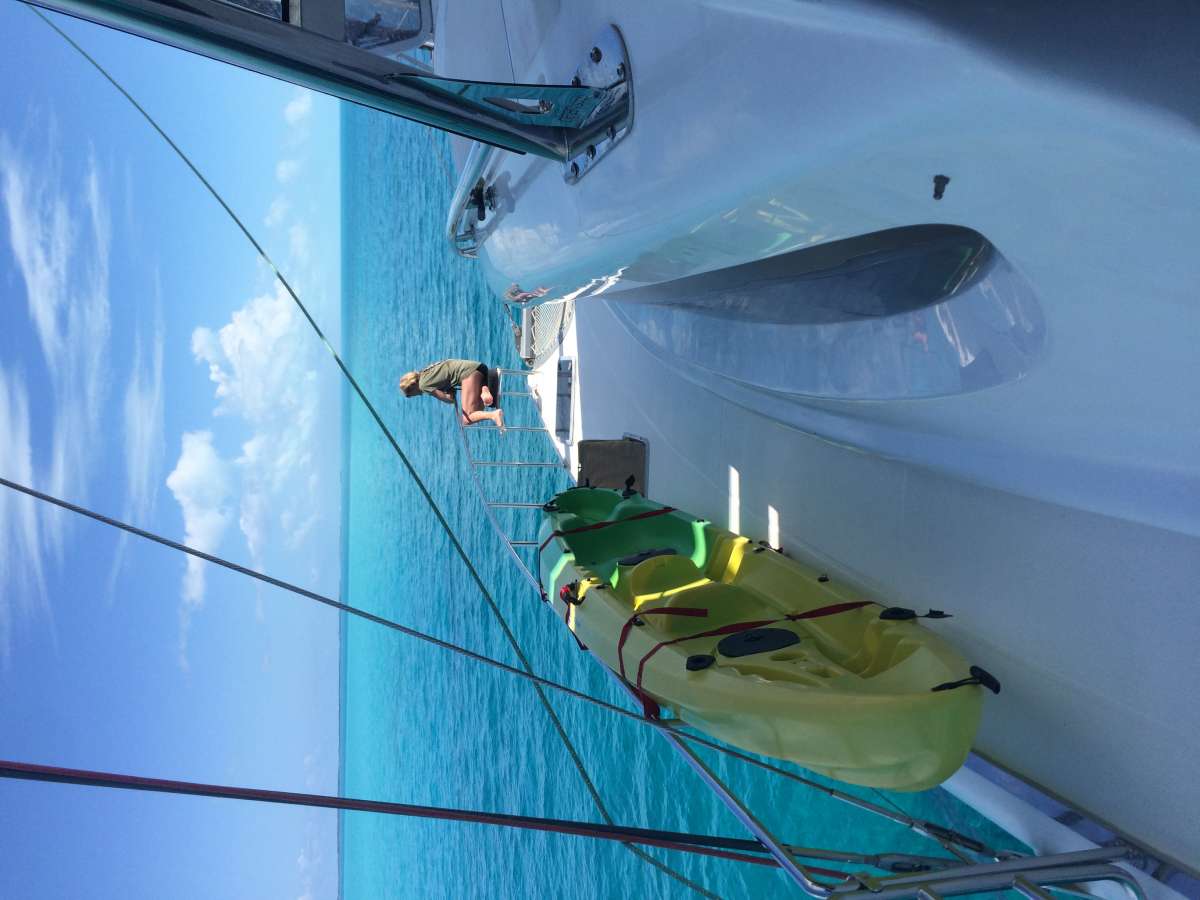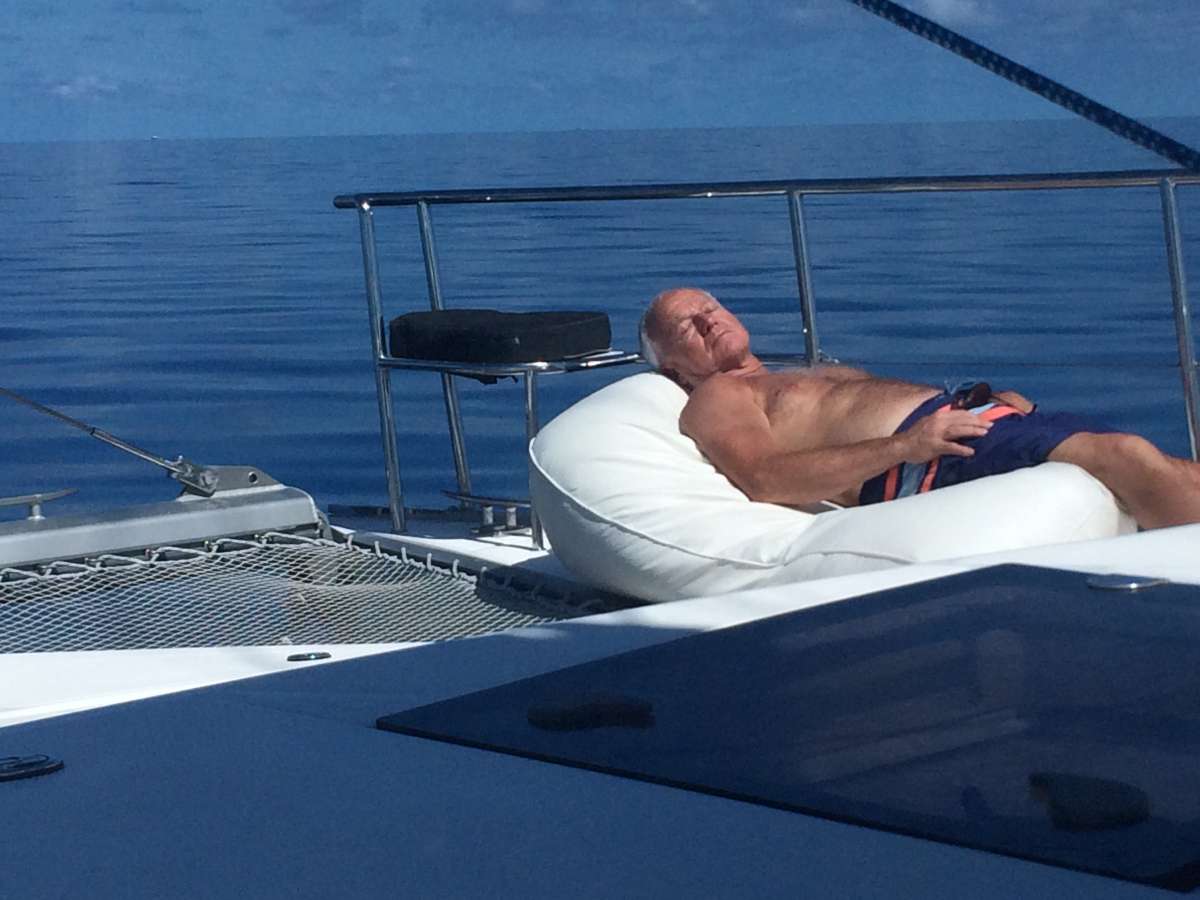 Guests aboard catamaran PEARL
We are back in Miami and still reminiscing of our time on PEARL. I am sure we are not the first clients to tell you how wonderful Tamas and Sara are, but it is definitely worth me telling you again!
Yes, it's their job to be accommodating and friendly and with a high end charter, we expected no less. But Tamas and Sara were so much more than that. The pre-charter preference sheet we filled out that asked what foods we liked, alcohol we liked, and what kind of activities we enjoyed was thoroughly looked over before they provisioned the boat for our week and it was obvious! Sara prepared meal after meal that we all loved! She knew Jake loved chicken, Ciera's favourite was vegetables and lamb, Randy's favourite was steak and over the course of the week, all 6 of us had our favourite food PLUS loved every meal she made! We joked with Sarah every meal, "how can you top this one?" She even accommodated me with my preferred breakfast shake of papaya, peanut butter, spinach and yogurt! Sara is such a wonderful cook and presents each meal with class. I think we all gained at least 5 pounds but we made a pact among our family that we could not complain about gaining weight or we would have to do a shot of tequila! (we still had to do a few)
Tamas knows what he's doing on that boat! We loved that he was willing to explain the sailing, the cleaning, the maintenance... whatever we wanted to know. Some sailors can be a bit conceited, but Tamas was knowledgeable without being a prick. He was always willing to "entertain" with the water sports, or pumping up the kayake, tube, etc.. Ciera and Ian really enjoyed having him take them diving.... We noticed and appreciated how hard both Sara and Tamas work all day, and even with that weariness they must have felt, they were always pleasant!
We felt better the nights that we got them to go out with us or sit down and play a card game and have drinks with us... they sooo deserved it by the end of a day! They are a fun couple and our family enjoyed our week aboard Pearl and we have some Fantastic family memories !
Thanks you too for helping arrange the whole thing.
Cheers,
Jane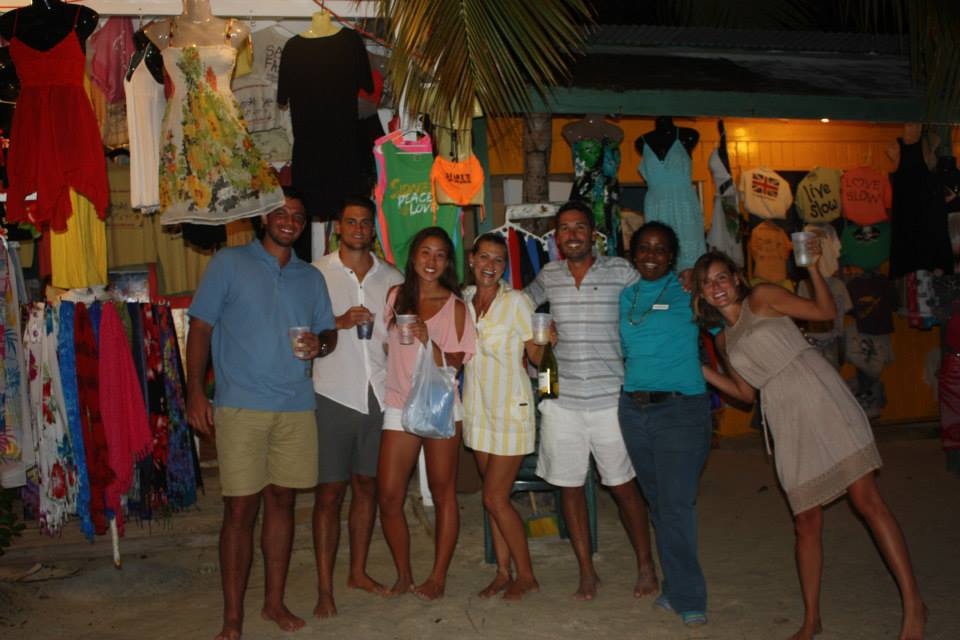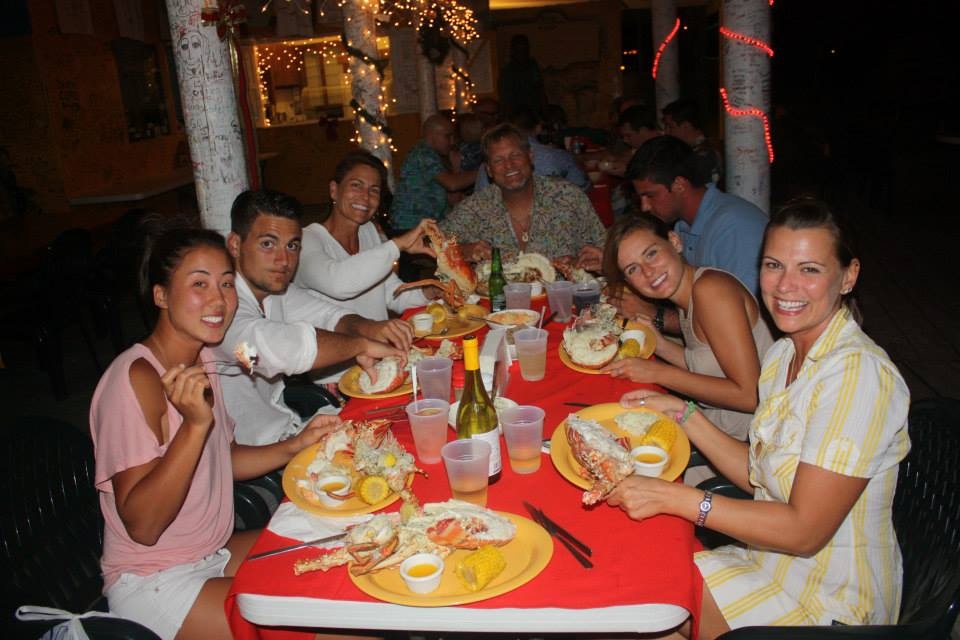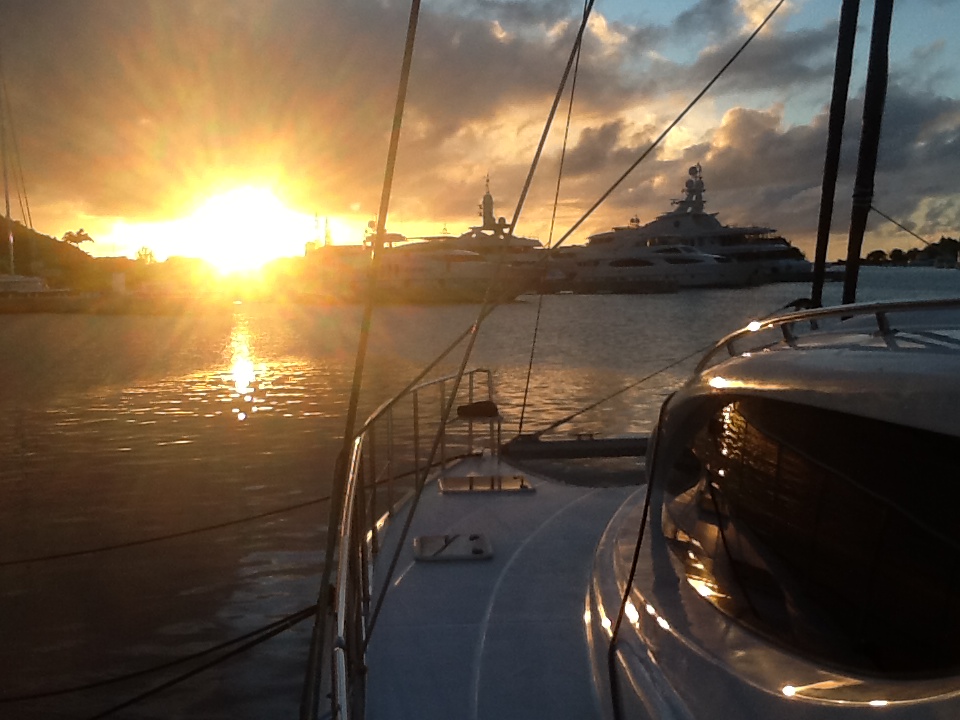 Guest on board, BVI

Tamas & Sara are the best crew we have ever sailed with! We are so excited for you both on your new adventure! Anyone who chooses to sail with you is in for the best vacation of their lives! We can not wait to book another trip with you. Good luck to you both. We wish you much success!