August 2018
The Turquoise Turtle is luxurious, comfortable and the owners (Alison and Andre) are the kindest, most accommodating people you will ever meet. The Catamaran is beautiful, spacious and has all the toys you could ever wish for. Alison's cooking is incredible (we tried to recreate a few of her dishes when we returned home to keep the experience going!). Andre is a very VERY reliable captain. He knows what he's doing and where he's going. We felt very comfortable and it was obvious we were in good hands. This is something I hadn't really considered when booking a charter. When we were out on the boat, it was obvious that some of the captains on other boats had very little experience. That would have made me very nervous. We didn't have to worry with Captain Andre! There is a cute kitty on board, she keeps to herself and is reclusive.

The locations Alison and Andre suggested were unique and just stunning. We saw amazing sea creatures while snorkeling, Alison is an excellent guide and has a huge lung capacity! You should see her dive down and look under nooks and crannies for cool stuff – she's a real life mermaid!!! They also took us to some incredible locations on land, I won't give away ALL of their secret locations but I can tell you… they are definitely in the know!!

Our week on the Turquoise Turtle was truly the best thing we have EVER done, I am so happy we decided to book a charter and even more grateful that we had Alison and Andre as our Crew. I cried for HOURS after we got off the boat – even though we went directly to a stunning villa, I was walking around crying my head off, it was such an incredible experience. Everything was so easy on the TT: would you like a towel, can I get you a snack, would you like a drink… no thinking, just unplugging and RELAXING. One thing to remember when booking a charter, you are on a boat for a number of days, you need to be with nice people, Andre and Alison are the salt of the earth, the kindest, most generous pair, you can't go wrong with them!
Its been a month that we got off the boat and as I write this I am crying a little bit! I want to go back!!!!!!!!!

Georgina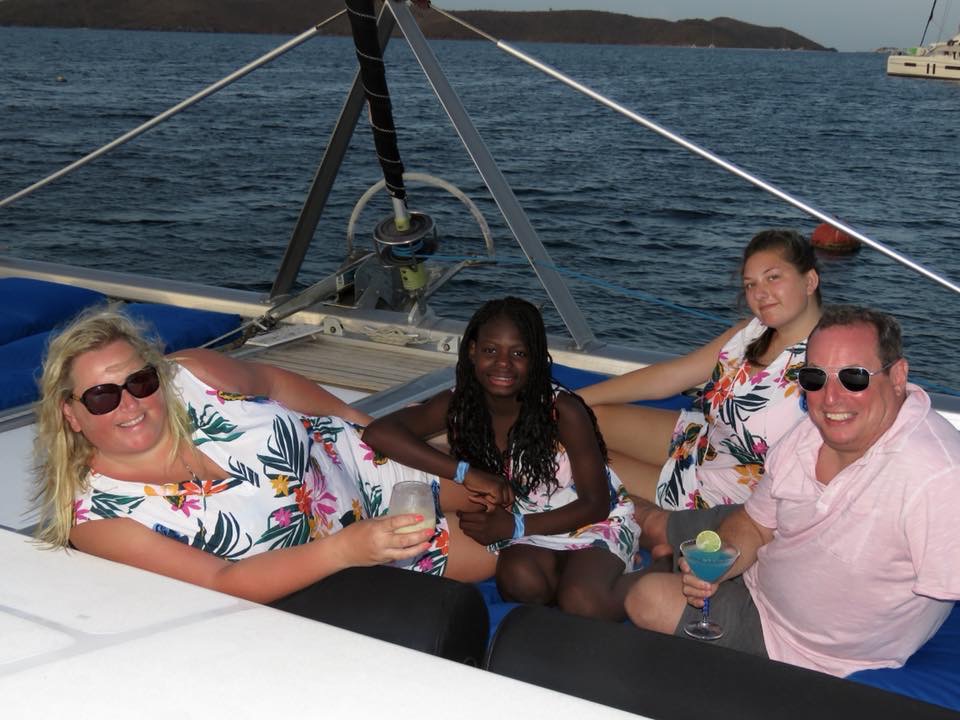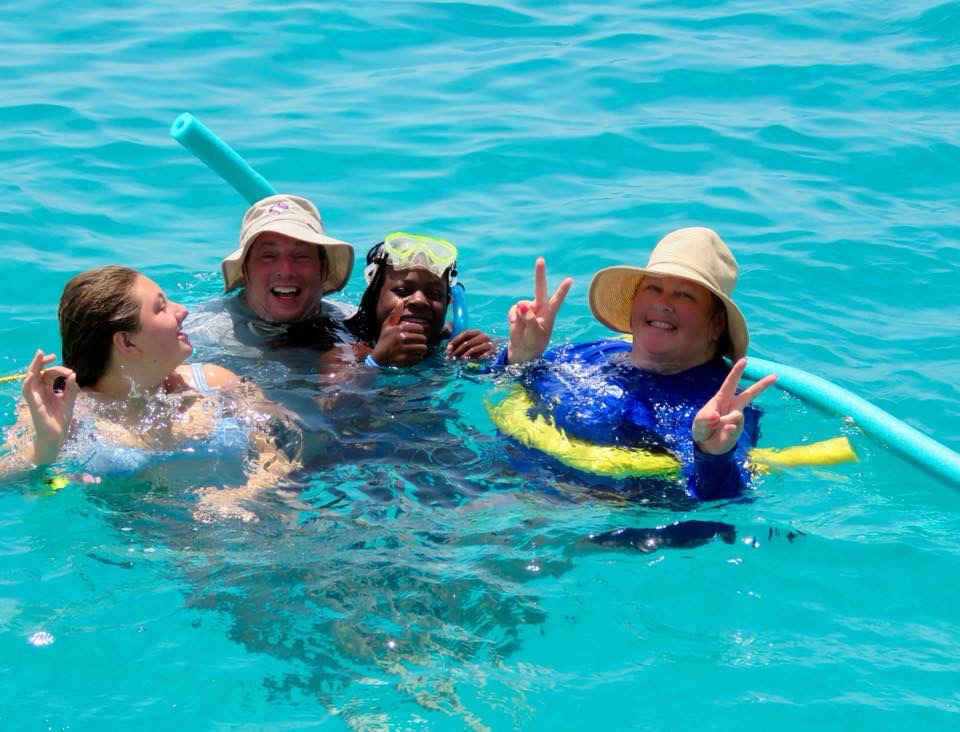 Amazing Experience! One of our best trips ever! Andre and Alison are the best!!!

Andre and Alison were absolutely incredible! We will recommend them to all of our friends and can't wait to go back for our next trip. No one in our group had ever done an overnight catamaran trip, but everyone agreed the experience was incredible. Andre incorporated everything we wanted to do into the itinerary, but gave us complete flexibility if we wanted to alter it. Alison completely spoiled us and provided wonderful meals at breakfast, lunch, and dinner.
They were just good people and so genuine in wanting us all to have a great experience. By the end of the trip, it felt like we were part of their catamaran family. We enjoyed their company so much that we insisted they join us when we went ashore for a drink or dinner. Andre also provided Painkiller drinks that were just as good as the ones at Soggy Dollar, where the drink was supposedly invented. When we snorkeled, Andre and Alison were extremely knowledgeable of the marine life and would always point out anything unique.
We felt safe the entire trip and had no issues with anyone getting sea sick. We weren't sure if 5 nights would be too long on a boat, but we all agreed we could have easily done 7 or longer. They had bean bags and cushions on the front of the boat which made cruising to the various islands relaxing and comfortable. The beds were also very comfortable. The only issue we had was the rooms got a little warm when sleeping so Andre turned on the AC to fix that issue. You do have to be mentally prepared for tight quarters in the rooms so you do need to pack light.
This was definitely one of the best trips we have ever taken! We were all talking about how much we would like for our kids to experience it - one day. This trip is an absolute must and Andre and Alison are the best!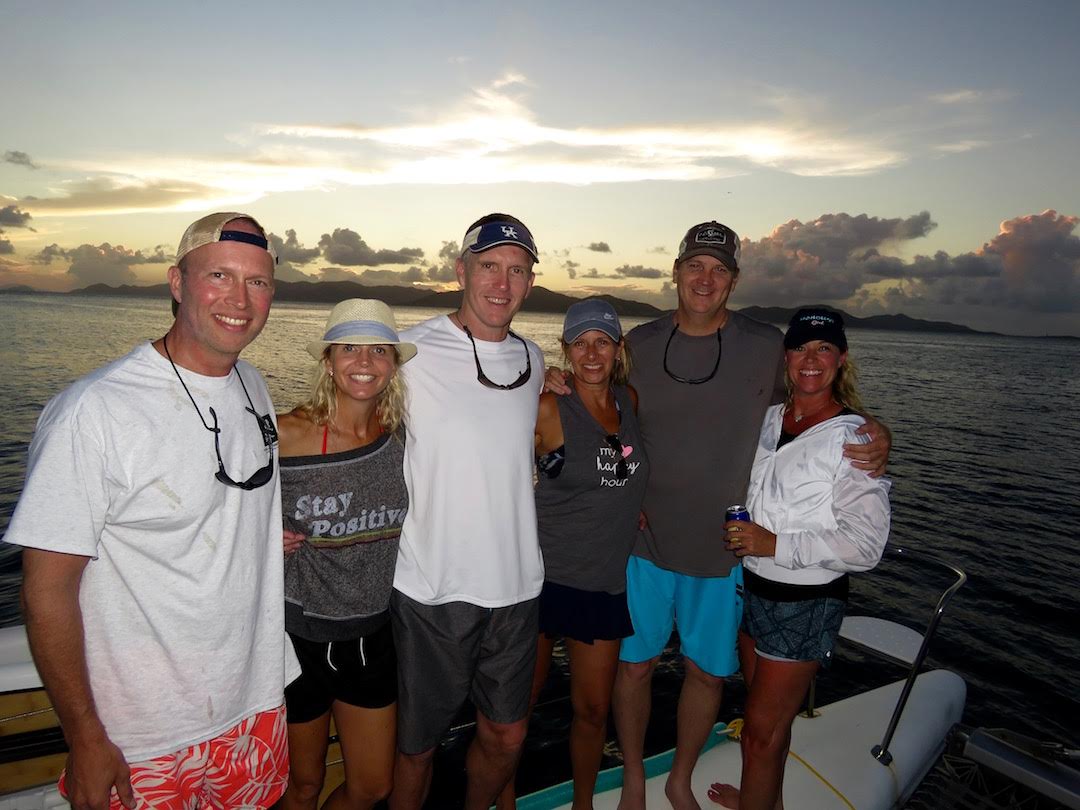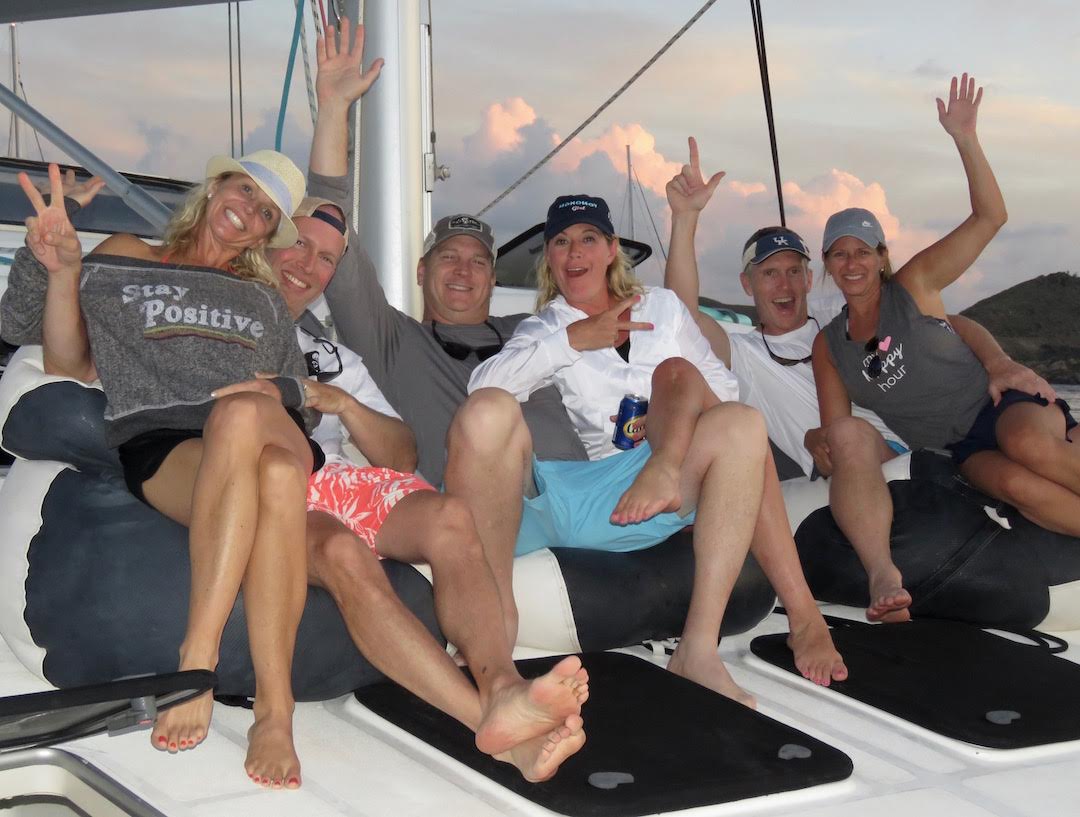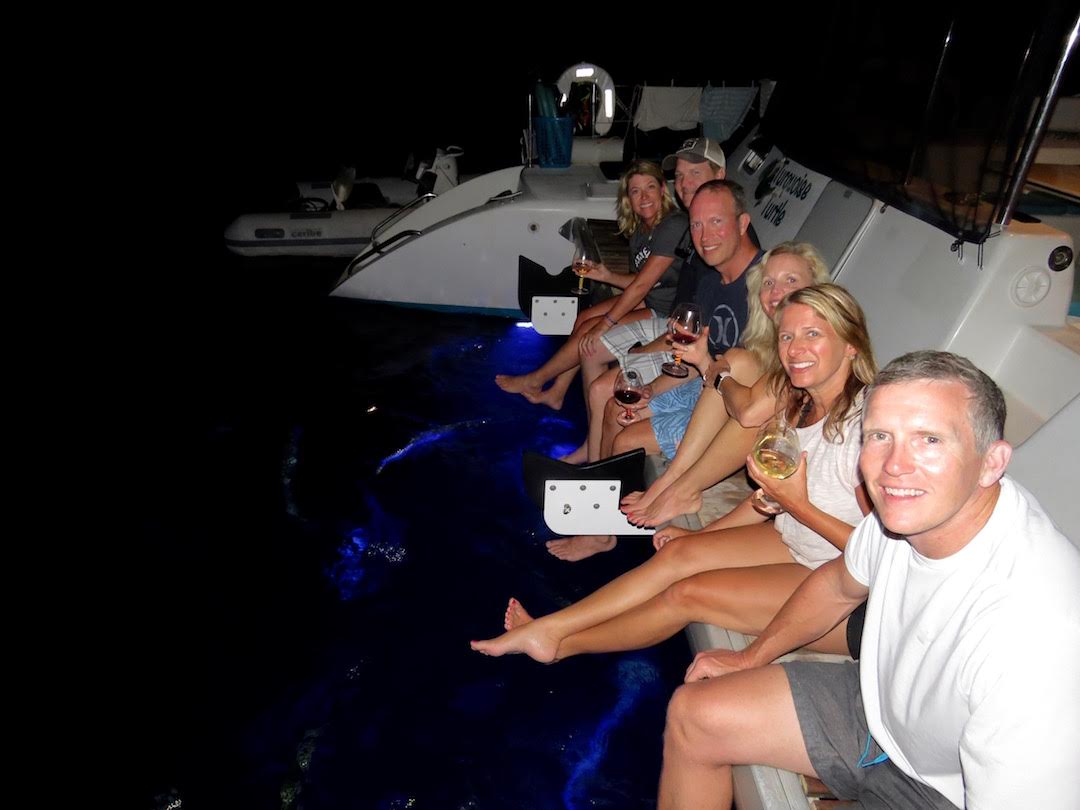 AMAZING!!!
I had no clue what to expect of the ship or the islands as I had never even set foot on a catamaran and had never visited the BVI. This was the trip of a lifetime! It just could not have been better. The Turquoise Turtle is an amazing boat. It is just the perfect size. We were in love with the bean bags on the front of the ship which are just perfect for relaxing and watching the amazing scenery.

Andre and Alison are the most amazing people and make you feel so safe and at ease. They are also so fun to be around and we loved hanging out with them, having a few pain killers (Andre makes the best!) and playing fun card games. They guided our snorkeling tours as a few of us had not snorkeled before. That was so nice to have someone to show you the perfect places to snorkel and what we could expect to see. They have sailed all over the world and have so much knowledge to share!

Alison is an amazing cook and we loved every single thing she made us. It made the trip even more relaxing that we did not have to worry about meals.

I HIGHLY recommend sailing with Andre and Alison on the Turquoise Turtle. You will NOT be sorry!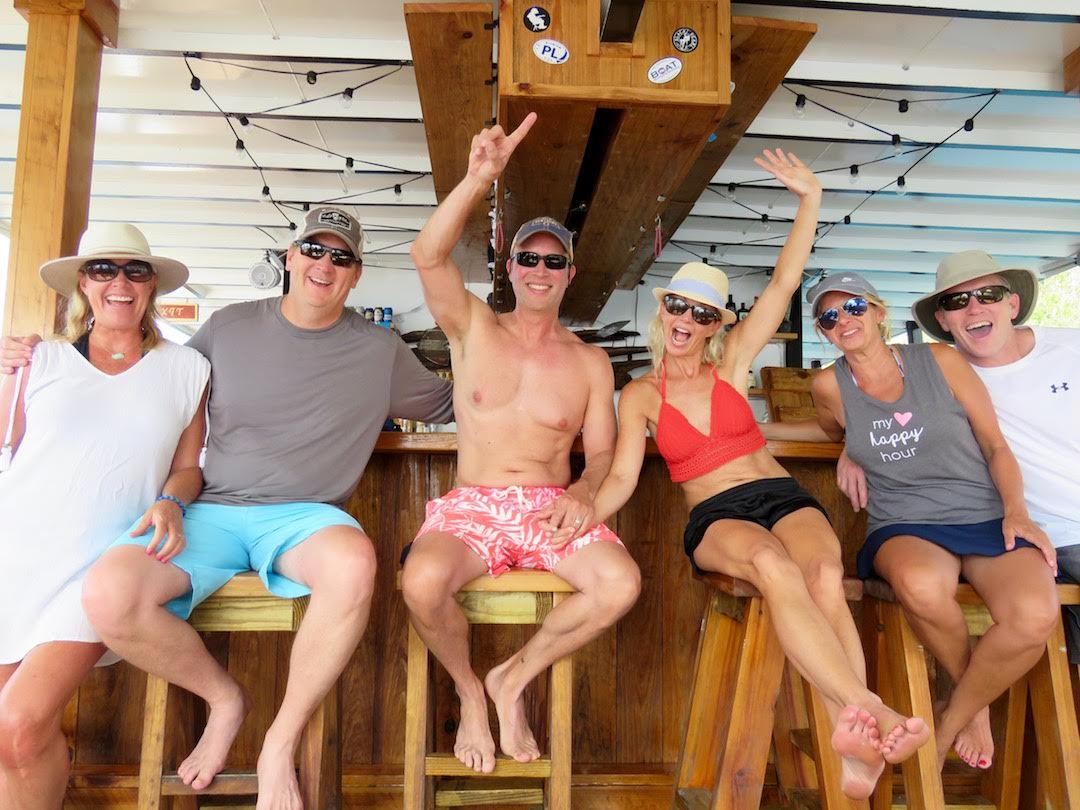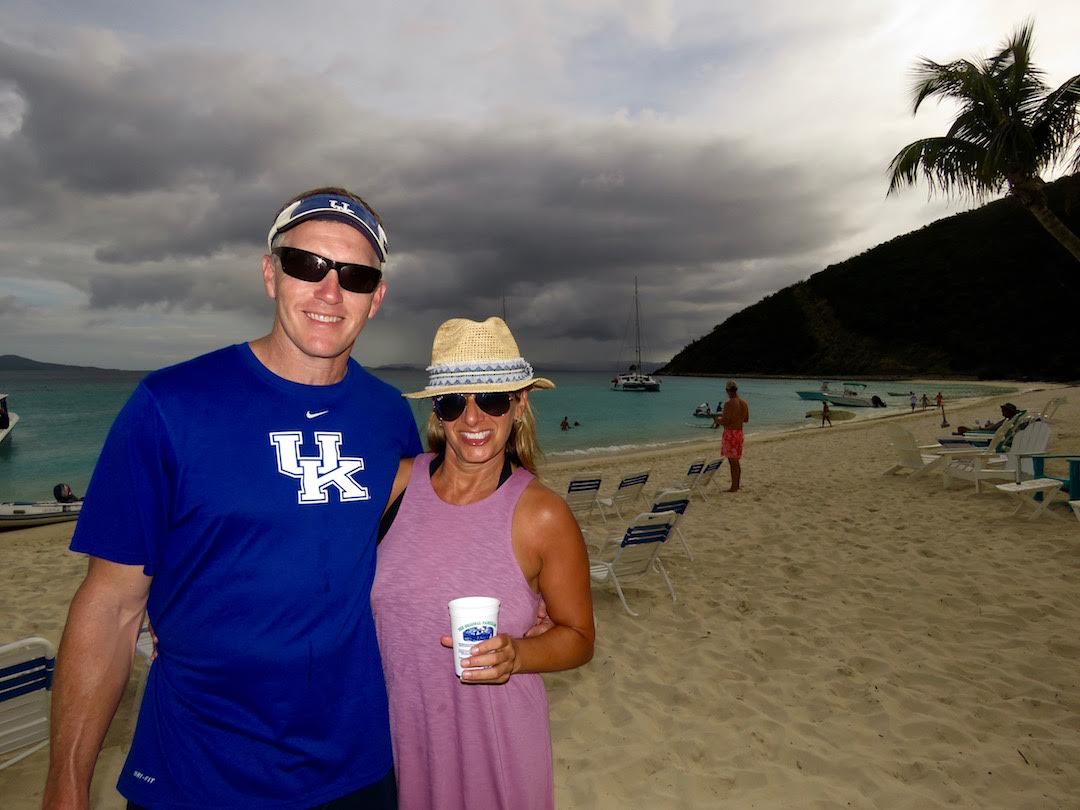 Review from 24 year old vegan
WOW - let me tell you, Andre & Allison at Turqouise Turtle know how to give you the trip of a lifetime! My family and I (5 of us total) were lucky enough to spend 8 days with them sailing around the USVI and BVIs. It couldn't have been a more fun or relaxing experience.

Andre & Allison took care of absolutely every detail, while continuing to check in on how we were doing and what we were looking to experience on our trip. From the incredible meals that Allison made each day (I'm vegan and she STILL created the most impeccable menu for me!), to the fun activities that came with the boat (paddle boards, knee boarding, snorkel gear, kayaking), they truly thought of everything.

The boat & cabins are beautiful and impeccably clean & maintained. We never felt cramped with 7 of us on board together! But to top if all off, Andre & Allison know the areas like the back of their own hands. They brought us to all of the well-known sites to see, but even better -- they knew of amazing, secluded locations off the beaten path that we never would have found if we had sailed our own boat. The marine life, beaches, islands, and sunsets that we saw are all things I'll never forget in this lifetime. Do yourself a favor and book a trip with them ASAP -- it's wonderful for the soul.

Thank you both for the most magical trip!
Samantha
July 2018
Had an amazing week with our family of five. Andre and Allison have great combination of local knowledge, sailing skill, amazing cooking capabilities and just fun personalities. Allison cooked some 5 Star meals for us - including our occasionally hard-to-please Vegan daughter. Salmon sandwiches, shrimp linguine, BBQd steak, banana pancakes, and lots of healthy salads. And excellent evening cocktails. They appropriately catered to our needs and desires, found amazing anchorages, and took us snorkeling in some very unique reefs. We used all the toys - such as SUPs, kayaks and knee boards. The boat was perfect for us - and very well maintained.

-Pete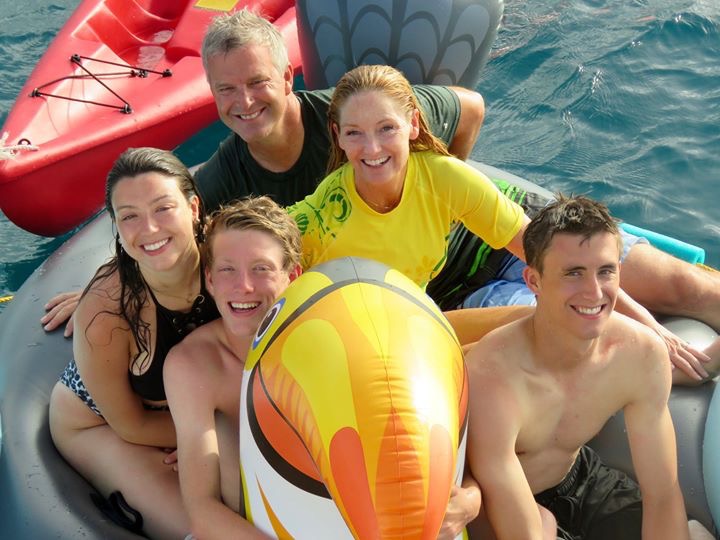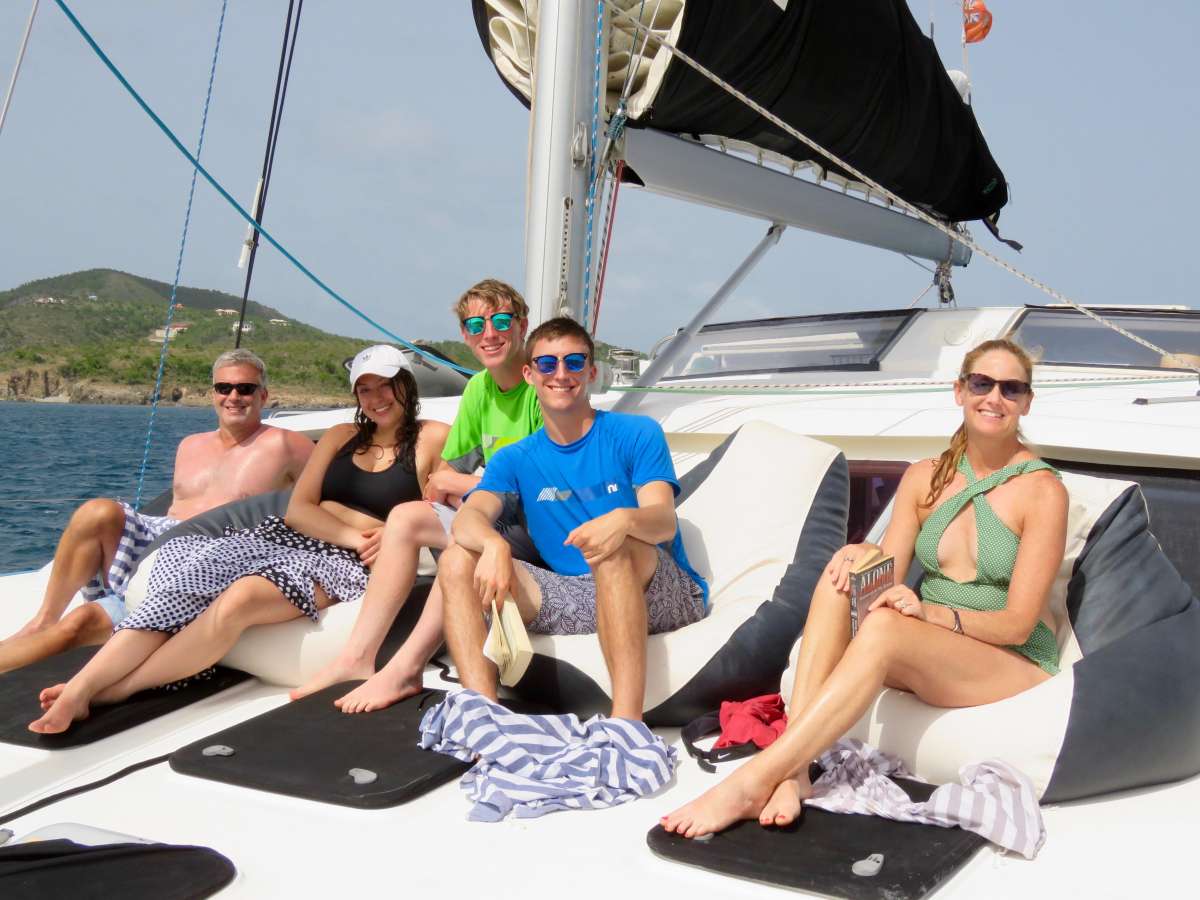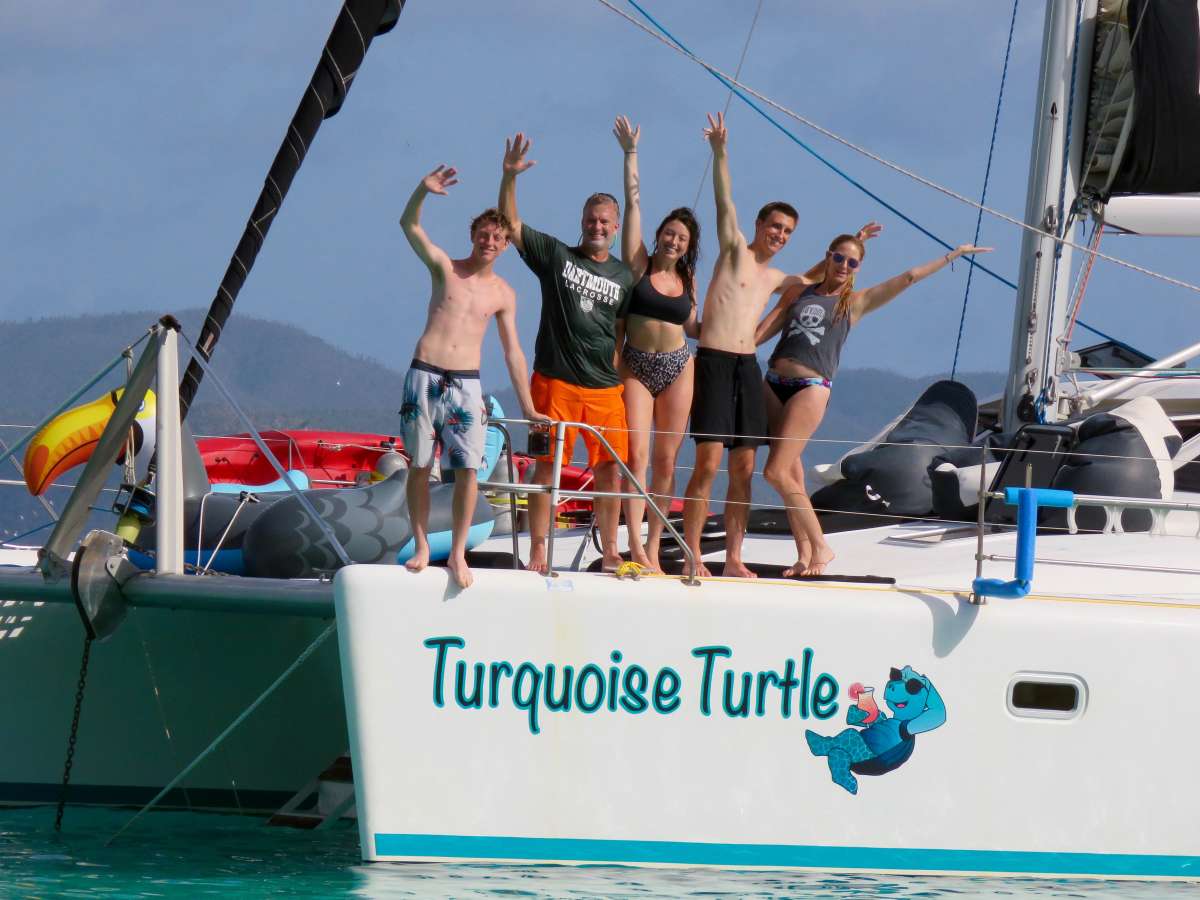 June 2018
From the moment we boarded the Turquoise Turtle we knew we were in for the treat of our lives! Captain Andre and Alison are warm and welcoming hosts and crew. We felt immediately at ease with them and sensed that we were in very capable hands. Our time on The Turquoise Turtle was a dream come true. It's a beautiful, well appointed boat. We loved all the attention to detail. Color coordinated from bow to stern...turquoise, of course! The berths are private air conditioned suites with their own port holes, hatches and heads and adequate space to store our personal goods. They even come with a sound system in case you need something more than the lapping water to lul you to sleep on the very comfortable queen sized bed. ;) Up on the bow, we discovered the perfect spot to sun bathe or just take a nap while suspended above the clear waters of the stunningly beautiful Caribbean Sea. The food provided made us feel like we were eating out of a 5-star gourmet galley! From their Signature Drink (A turquoise delight!) and the "Drunken Grapes" (an appetizer which preceeded one of our main courses), to the delicious finale, our dinners were accompanied by an ever-changing Caribbean sunset. The treat was to die for! Sailing, swimming and snorkeling in the amazing warm waters teaming with life (and yes, sea turtles!) was the experience of a life-time. We were given the option to participate in the sailing experience or just lay back and try to take it all in as the sails above billowed in the tropical breezes. All in all, for us, it was paradise found!

Dan and Marguarite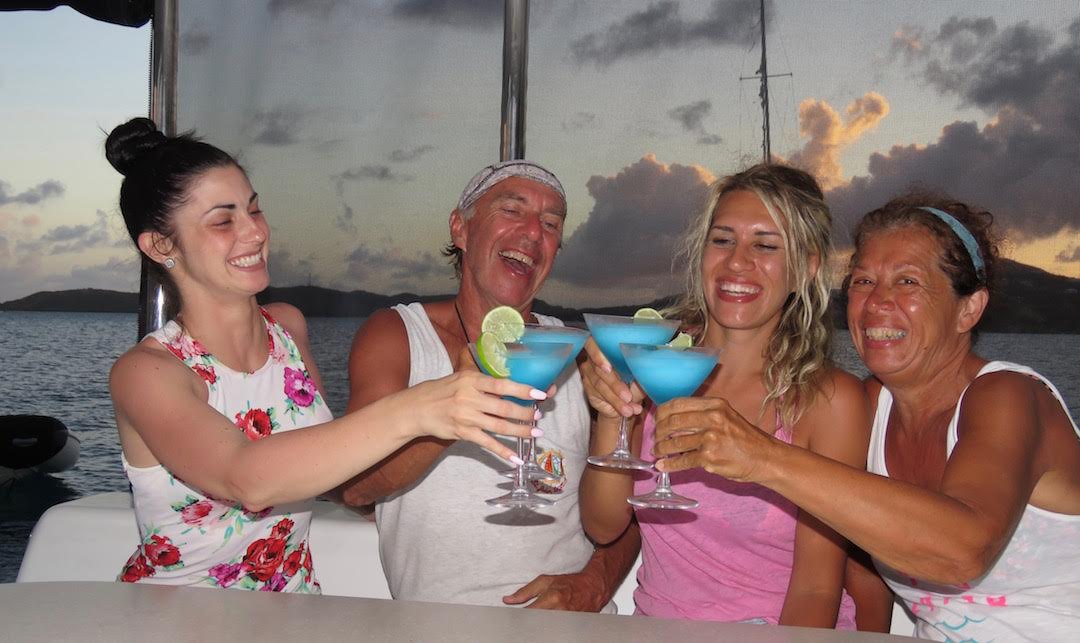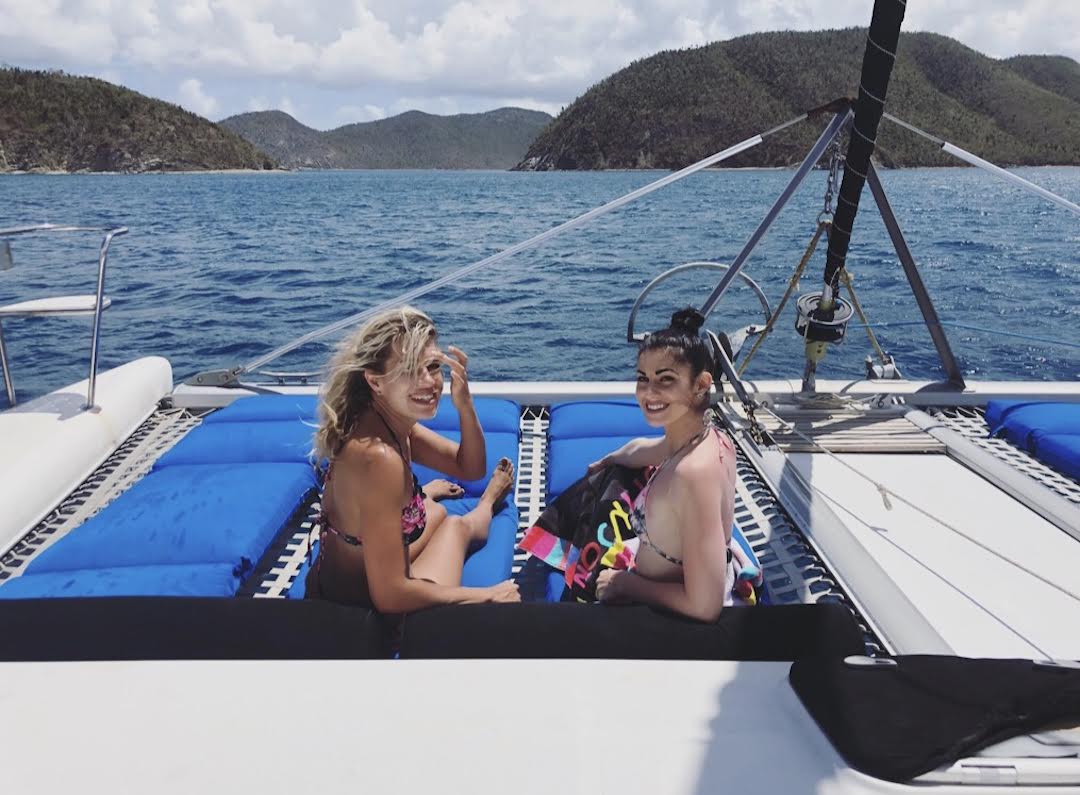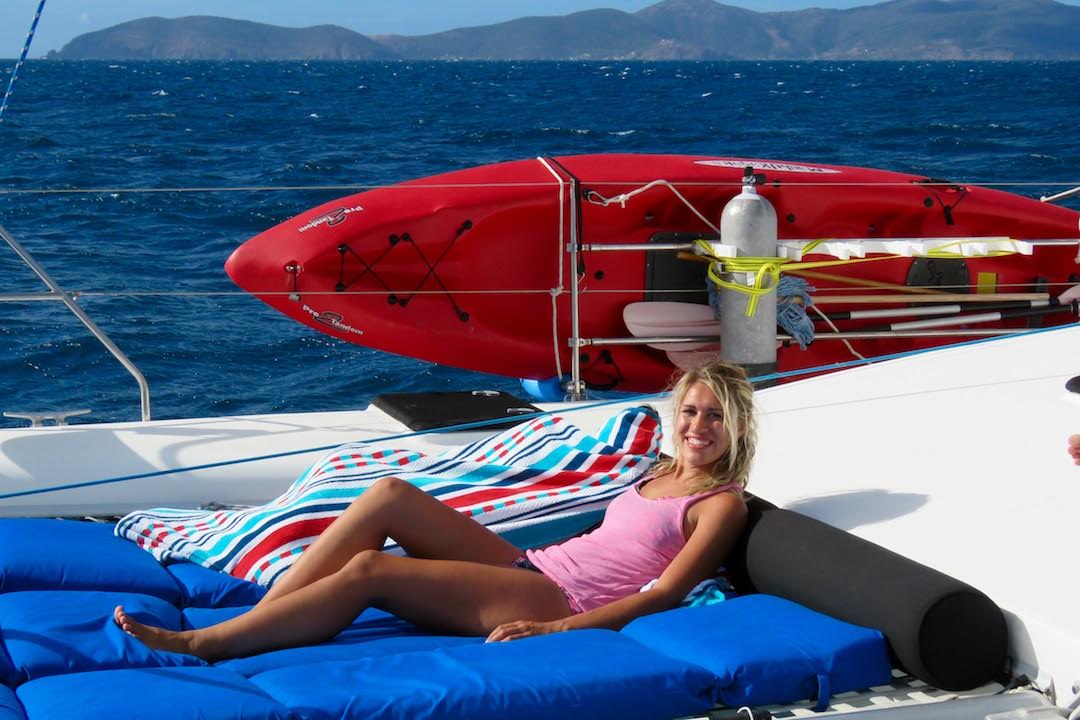 Fabulous!!
OMG I had the best time ever cruising with Andre and Alison on Turquoise Turtle. Fabulous!! The food was amazing, never better!! Sailing with them was a true pleasure and I will do it again ASAP. Beautiful People!
-Ed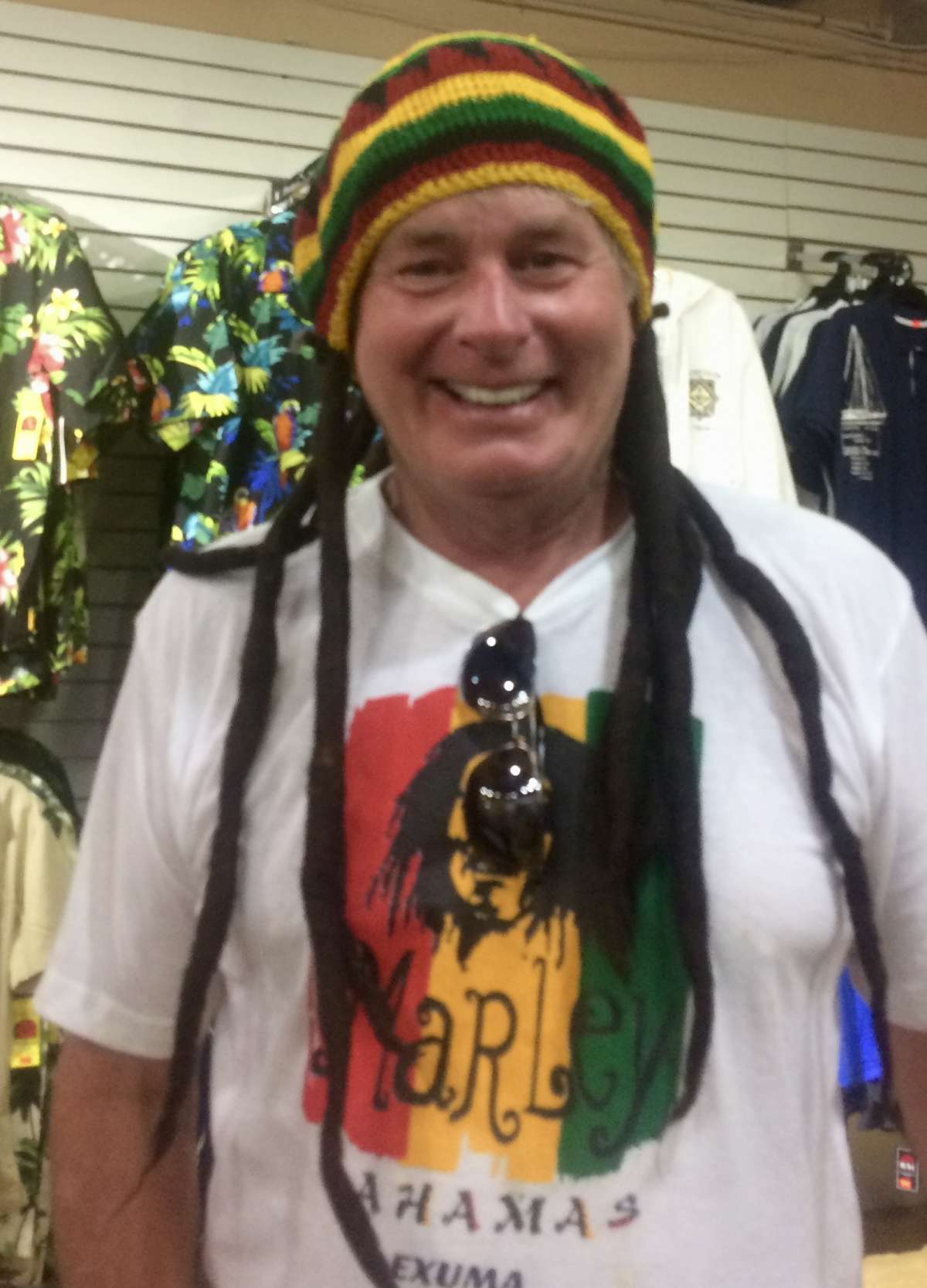 Warm easy-going hospitality with a South African twist
We have spent a lot of time with Andre and Alison on their former catamaran and to be sure, if you are looking for warm easy-going hospitality with a South African twist (that's practically a tornado for the rest of the world) then you will find no better than these two and their new beauty the Turquoise Turtle. Come with an appetite for laughter and great food on the BBQ!

-Danielle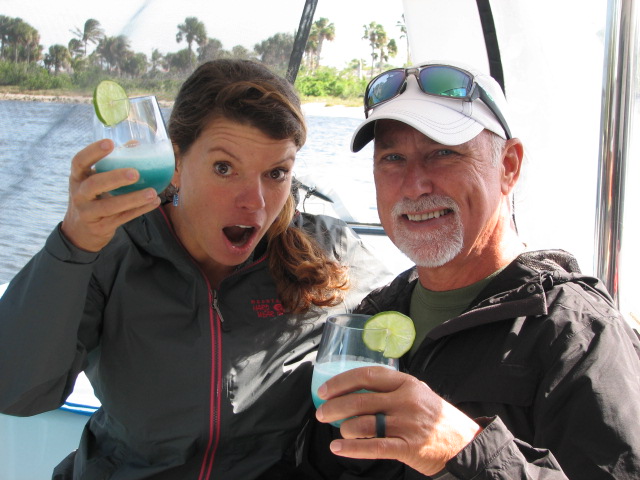 Great time!
If you are looking for a great way to visit the Bahamas or other areas of the ocean check out the link below. They (Andre Stroebel and Alison Stroebel) are personal friends of ours and were our tour guide during our trip to the Exumas. Knowing all the hot spots. What a great time we had and a lot of our friends and family saw the pictures we posted. Check it out, contact them, you will have the best time! There is so much to see that a cruise ship to the Bahamas does not afford you to see and they can. Give it a look!

-Neena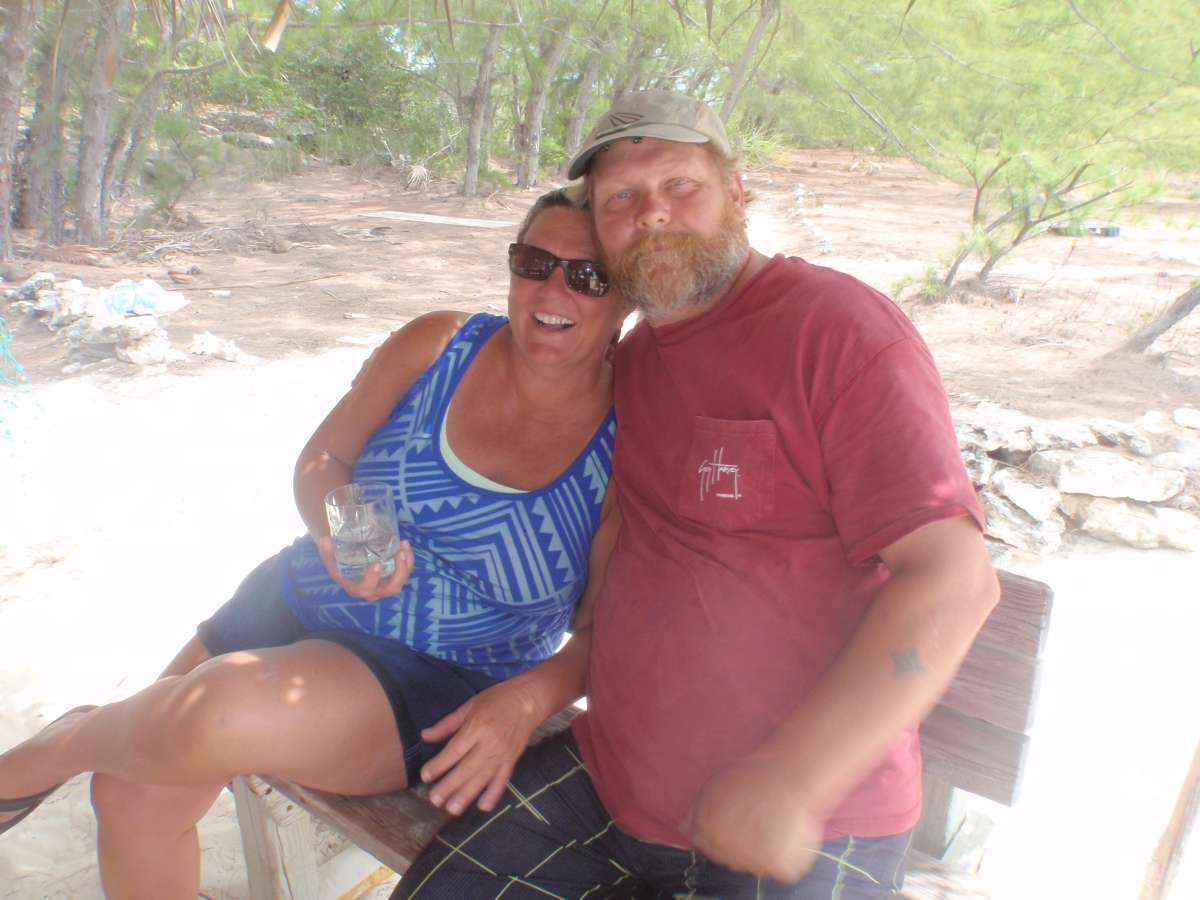 Bucket List
Great people, great catamaran and a definite adventure to add to the bucket list!

-Dimitri Panagiotidis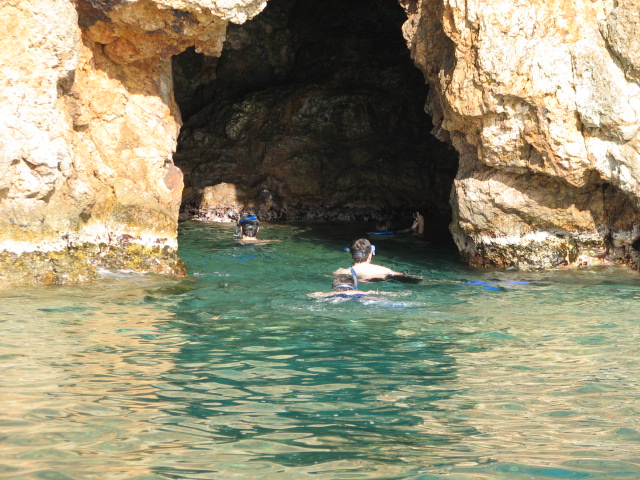 Up close and personal Experience
If you want an up close and personal experience in the Abacos or Exumas islands which are part of the Bahamas or even the Grenadines further south in the Caribbean you can not do better than hooking up with Andre and Alison Stroebel. Skipper Andre is an experienced pilot and sailor who will navigate you to small cays and towns that you would never otherwise reach. Islands where animals are the only inhabitants and beaches where there are more rays than you can count. Andre has a great sense of humor and loves to use his wit as he "shows you the ropes". You can participate in the sailing as much or as little as you want, in fact the whole experience is designed just for you from the moment you board until you have to drag your self away. Alison is the mate and makes you feel at home from the time she shows you your state room until you leave. She has stocked the ship with preferences from YOUR shopping list, she prepares nutritious meals and snacks along with preferred beverages!
So sit back and relax you can read all day if that is your pleasure, or you can hike a deserted beach, snorkel over a reef, swim with rays, kayak to a deserted island, or paddle board across a pink sunset. The captain and mate also know the best beach bars for rum punch and conch fritters.
This is an adventure vacation designed for you not a cruise designed for thousands you will come home having laughed and loved and with a head full of memories and you will vow to return, Andre, Alison and LouLou!

-Dick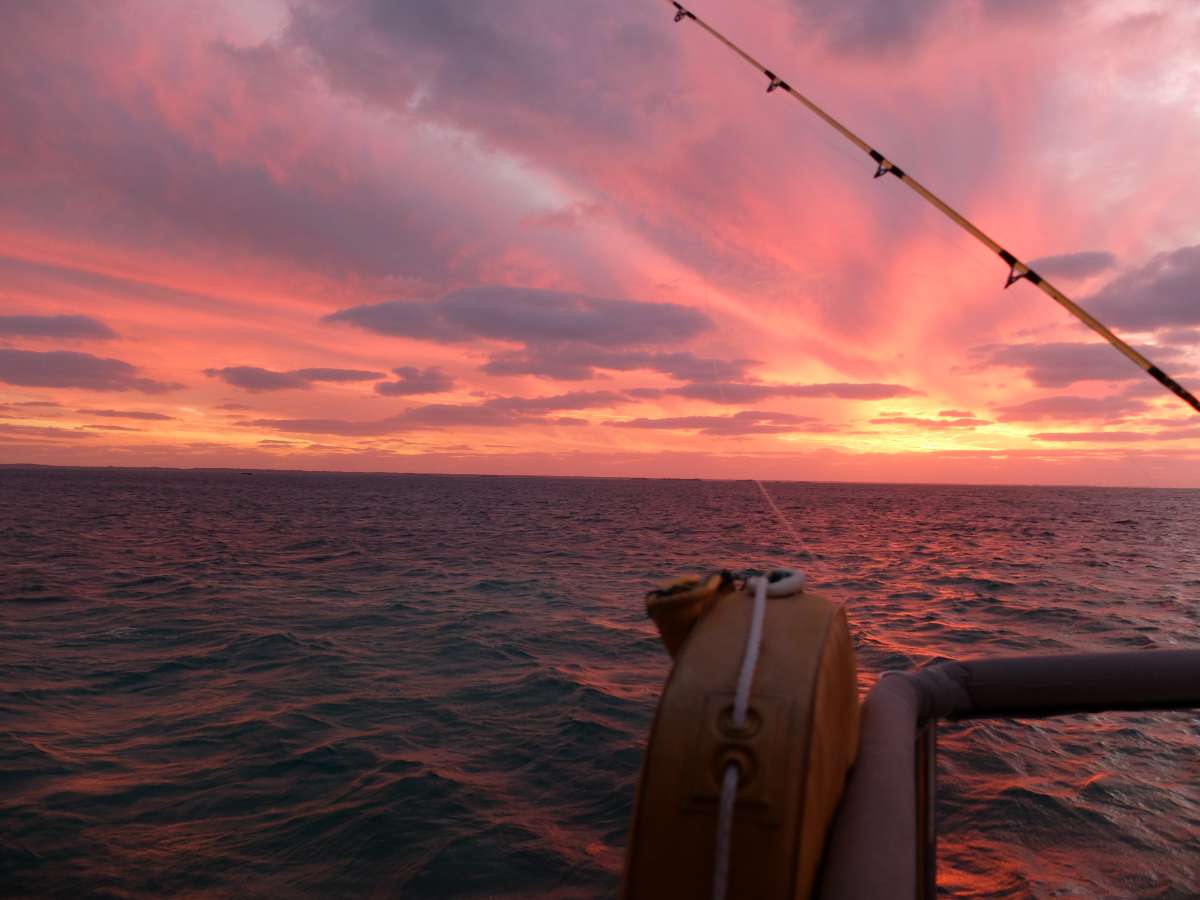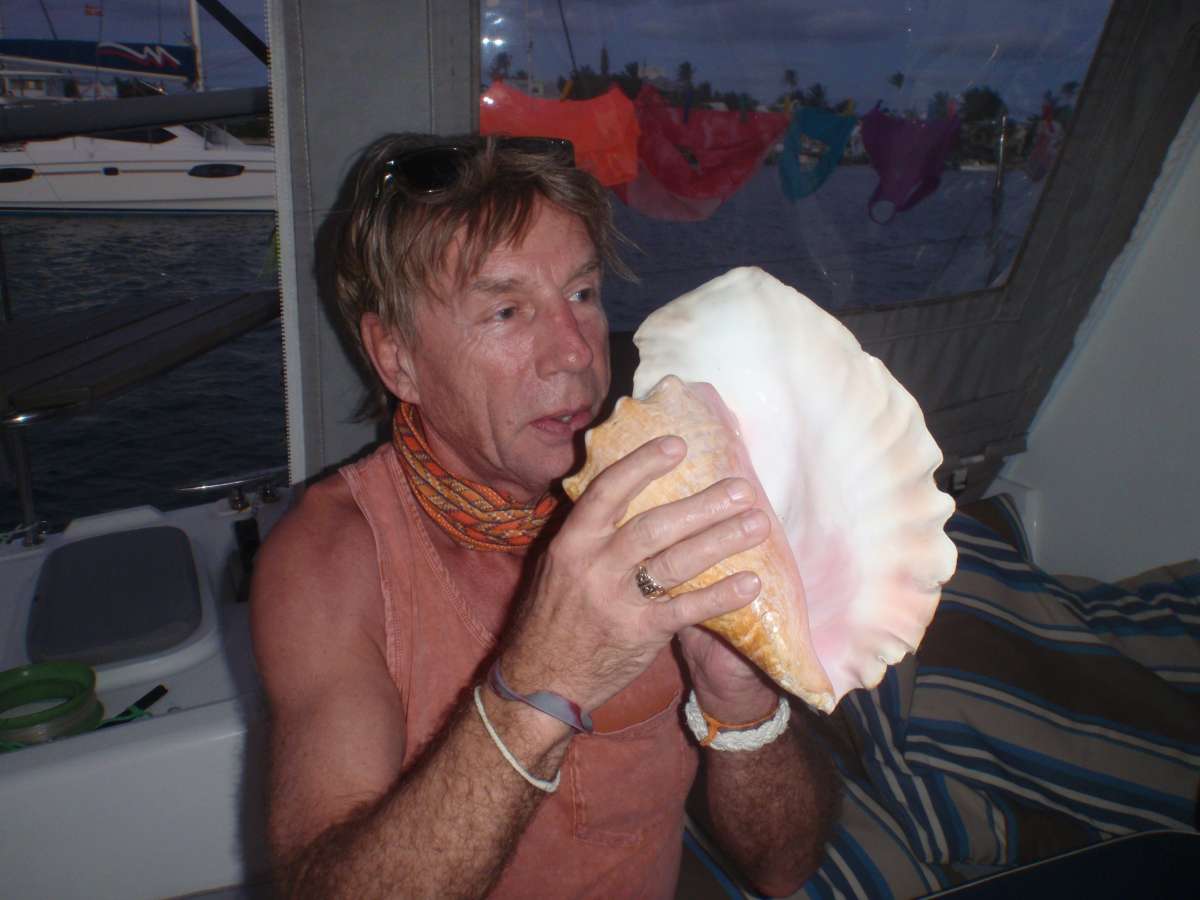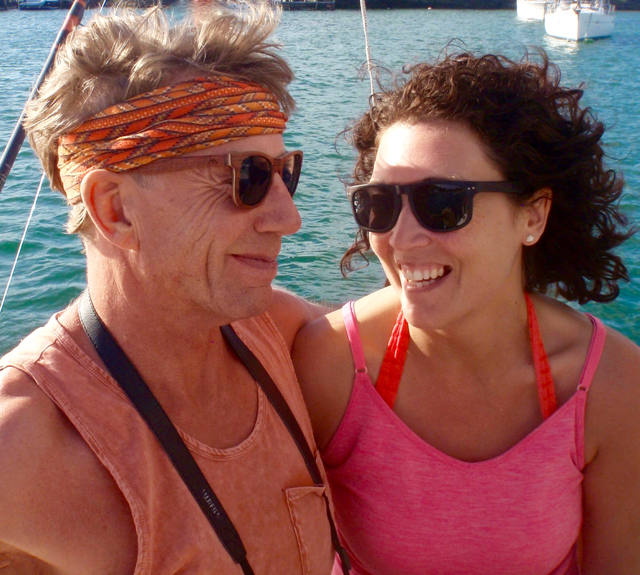 A THOUSAND star rating!
Personally, the best travel experience that is beyond words! We avoided heavy commercialized areas (at OUR request) and the outcome was surreal. Snorkelling over reefs that are hidden gems, hand feeding sting rays on a secluded island (that we basically had to ourselves to explore) kayaking the channels of a breathtaking mangrove, to name a few. Andre and Alison will overfeed you, lavish you with whatever beverage you request in advance, entertain you and provide the most indulgent of holidays. We loved Andre and Alison's desire to build your PERSONAL adventure! We were never on their schedule-the agenda is your wish list. Wow! We wanted "off the beaten path" and we visited restaurant/bars where everyone called us by name. But the icing on the cake is that we have made friends for life! (If you're lucky, you will meet Dani and John, but only if you're lucky). The trip started with a warm welcome and ended with treasured memories-and a tear (or two). We will be back! A THOUSAND star rating for the only holiday we have been on that was created for us! Andrea Mercer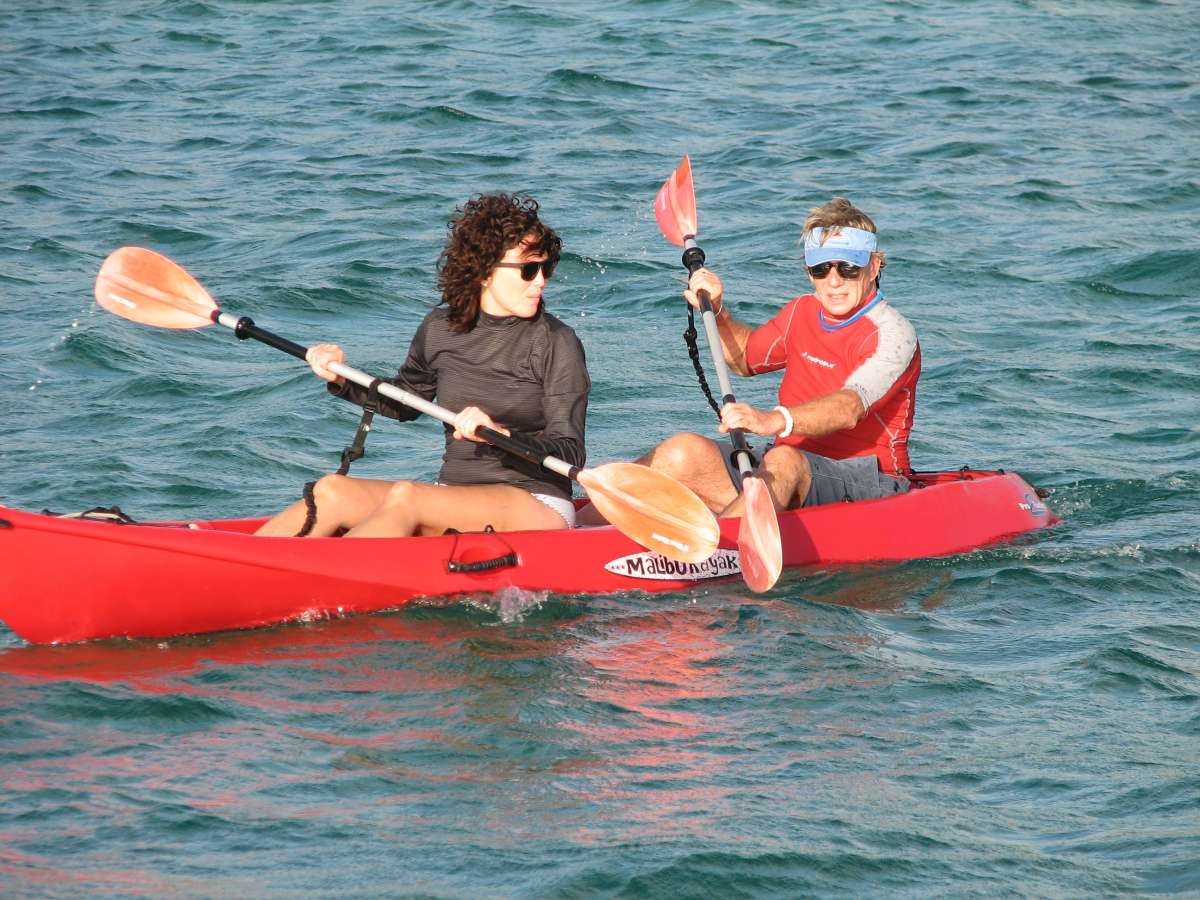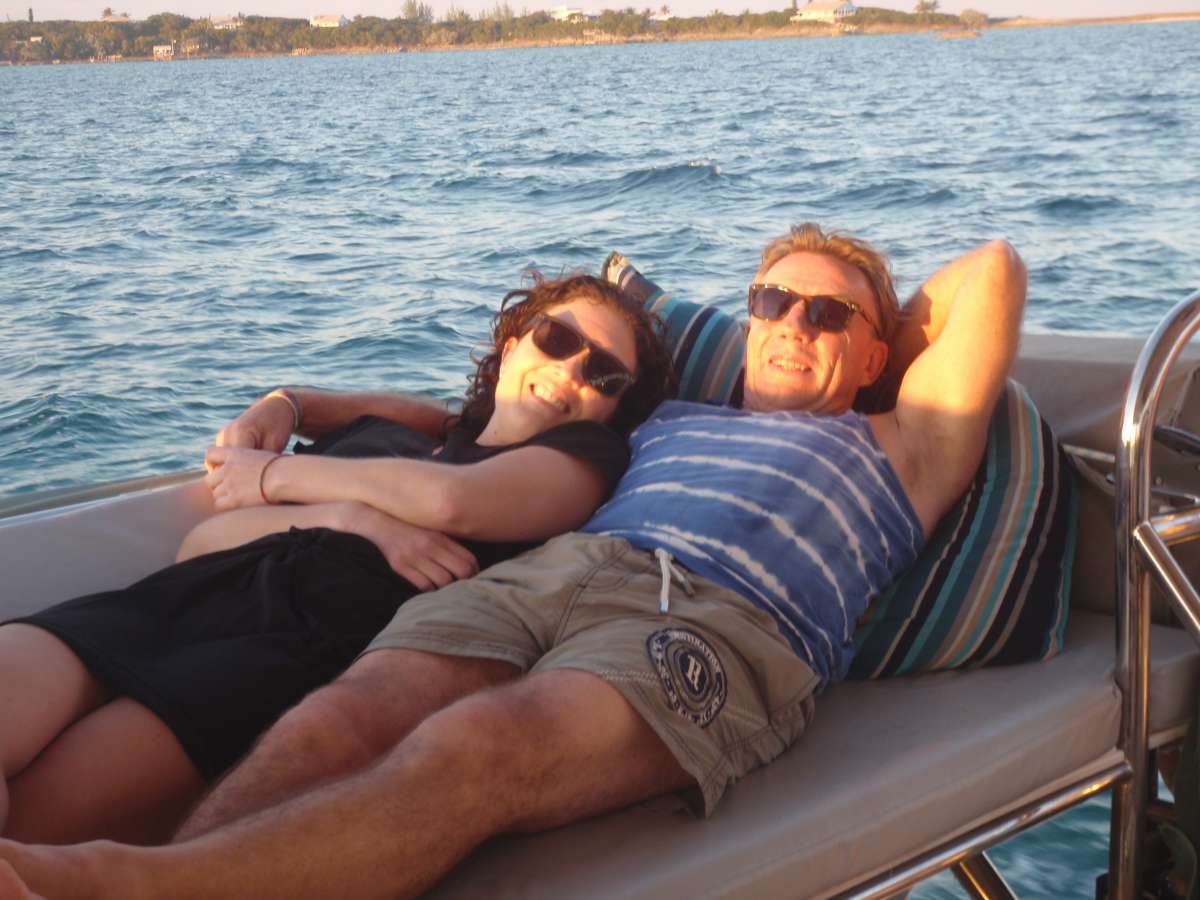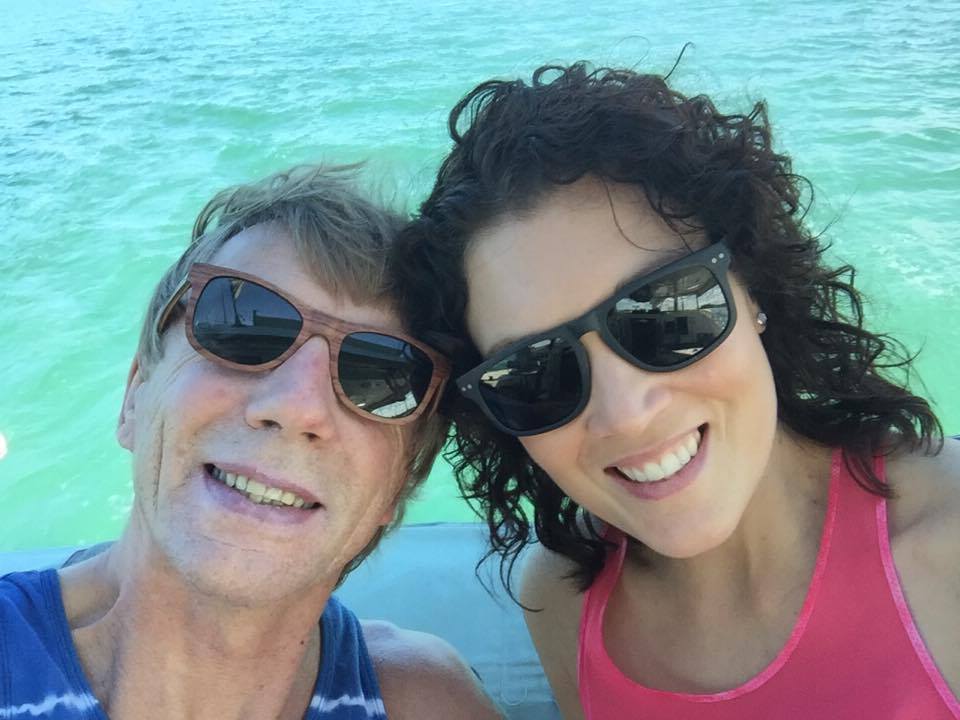 Wonderful Experience!
What a wonderful experience to have met you and have loads of fun. I have such great memories of sailing. 5 years we did it and I have stunning photos to remember every fun bit we had. Sailing is such a relaxing and carefree way of life, nothing quite like it.

-Caryl