>
Catamarans
: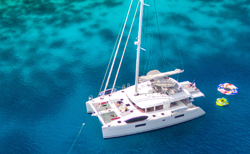 >
Power Yachts
: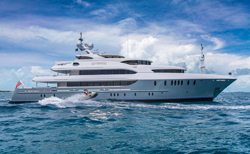 It is time to experience the vacation of a lifetime aboard a luxury, all-inclusive, professionally crewed catamaran, sailing or power charter yacht in the Caribbean.
Escape from the icy winter to white sandy beaches, consistently light Caribbean trade winds, clear blue water, gourmet dining and fresh cocktails, islands close enough for day sailing, outstanding game fishing, world-class dive sites and sunshine every day of the year.
Sailing Directions® helps you find and reserve a crewed yacht charter in the Caribbean. We can find you a charter yacht that best fits your budget and needs; from an all inclusive family sailing vacation to a corporate group or an unforgettable honeymoon. We provide a wealth of information and support throughout!
When you book a private crewed yacht through us you get all of our services as well as peace of mind that our advice is unbiased and your payments are held in a secure 3rd-party escrow account until the charter date.
Sailing Directions® is an independent yacht charter broker with an extensive range of crewed yachts and a depth of expertise. Let the experts match you with the perfect crew and yacht for your needs. We know all of the boats and have extensive knowledge of the local cruising areas. Start your search now using our live online availability search form or contact us now for your unforgettable Caribbean crewed yacht charter vacation!
Specials and last minute Discounts:
Fall 2014 and Spring 2015 Discount
Save up to $3,500 on 7 night charters occurring between 15th November and 15th December 2014, 1st and 31st January 2015 and 1st and 31st May 2015 sailing the British Virgin Islands aboard luxury crewed catamaran Soon Come.

Available for charters starting 15 November 2014 through 31 January 2015
Reservations need to be confirmed before 15 January 2015
5% Discount for 2014 and 2015
5% Discount is available for charters booked before 31 October 2014. The reservation may be for any dates outside of holiday weeks. Sailing the Virgin Islands from St Thomas.

Available for charters starting now through 30 July 2015
Reservations need to be confirmed before 31 October 2014
10 nights for the price of 7 in the Grenadines
Ten nights for the price of seven for Grenadines-based charters occurring between 1 August and 20 October 2014.

Available for charters starting 1 August 2014 through 20 October 2014
Reservations need to be confirmed before 1 October 2014
These crewed catamaran specials are available for new charters sailing from Tortola or St Thomas in the Virgin Islands. Contact us now for further information and a no-obligation quote.
> See all of the current crewed yacht charter Specials and Discounts!
Latest crewed yacht charter Reviews
Catamaran Yes Dear


Catamaran Yes Dear, British Virgin Islands crewed Catamaran charter, July 2014

"Richard & Adele were incredible. Everything we could have ever hoped for. The food Adele was capable of preparing in a little boat kitchen was nothing short of amazing.

Yes Dear is excellent. The one small cabin was tight for the one couple staying in there but we knew that was going to be the case going in so no surprise there. The rest of the cabins were actually slightly larger than we thought they would be.

If we decide to return or hear of anyone else talking about it we will certainly recommend Sailing Directions and Yes Dear."

Brian W, sailing the British Virgin Islands
Catamaran Alegria


Catamaran Alegria, British Virgin Islands crewed Catamaran charter, July 2014

"We literally cannot think of a way to improve our experience! The crew were amazing. We cannot say enough about how lovely they both are, in different yet complimentary ways. The teenagers in particular loved Nate, he has a bit of teenager himself in his personality and they thought he was so fun. He was also endlessly patient towing them around in the dinghy while they knee boarded, skurfed, etc. Penny is a serious cook and calm, lovely presence on board. She noticed what the kids liked and produced more of it. Every meal was a treat. The consistent level of personal service they provided was so impressive and welcome. Alegria is beautiful but Penny and Nate really made the vacation special. The yacht Alegria was perfect. I literally cannot think of any way to improve it. The food was fabulous. I am a cook myself and I cannot think of ways to improve it. Absolutely loved the BVIs. At "Captain's Corner" every morning, Nate would sit down and we would discuss what we wanted to do that day. He would plan an itinerary accordingly and he even made adjustments as necessary throughout the day to provide what we had asked for. Every day was exactly what we wanted."

Hamilton S, sailing the British Virgin Islands
Catamaran Flow


Catamaran Flow, British Virgin Islands crewed Catamaran charter, June 2014

"Roland and Vanessa were perfect; they could not have been more friendly, more attentive or more accommodating. We would definitely want to charter with them again. The food was amazing, delicious and beautifully presented. Everyone is talking about 'doing it again'."

Cindy P, sailing the British Virgin Islands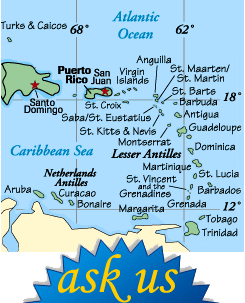 Crewed yacht charter vacations in the Caribbean
A crewed Caribbean yacht charter offers you freedom to explore paradise at your own pace, choose your itinerary, activities and have a personalized menu unlike any cruise ship, resort or beach side hotel.
With accommodation, a professional captain and a personal chef with all meals, cocktails, wine, beer, snacks, fuel, equipment and water toys included few other vacations offer such an unforgettable experience and value for money.
We offer a large selection of Caribbean charter yacht rentals including a fleet of luxury crewed catamarans based from St Thomas & Tortola, as well as full range of crewed power yachts, monohulls and catamarans based throughout the Caribbean to suit every budget.
Unlimited options include sailing the many and varied US and British Virgin Islands, sailing and diving in the undeveloped Grenadines or chartering a luxury power yacht in Antigua, St Martin & fabulous St Barts. See more information about the team at Sailing Directions.
Find your perfect crewed yacht charter vacation